Rents: $650-850 (efficiency) / $1,000 $1,300;
$1,100 to $1,500/Month(2 Bedroom) / $1,100 to $2,000(3 Bedroom)
KEA Electric: $50-$300/month / $8 to $400
$0.245 per kwh w/Power Cost Equalization
(would be $0.397 per kwh without PCE)
Fuel/Stove Oil: $5.99 per gallon delivered ($5.91 per gallon over 200 gallons)
City Water/Sewer: $138/month Flat per household
Gasoline: $7.25/Gallon at Pumps /
OTZ Phone: $25.00/month +
OTZ Internet DSL: $30-$65/Month
GCI Cable: $60-$90/Month
Post Office Box: Free (No street delivery)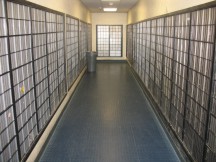 Cab Fare: $5.00 per person anywhere. $5.00 per stop. Discounts for Kids and Seniors.

Flights:
Anchorage (Alaska Airlines) $417 R/T 3 week advanced, $647 R/T Under 1 week notice
(Watch for specials)


Fairbanks (ERA/Frontier Alaska) w/tax $417 R/T / $548 //now up to $586/$794

Alaska Airlines allows (flights inside the state) 150lbs (3 bags x up to 50lbs) of cargo per passenger. Era allows 70lbs. So families can pack quite a bit up on a normal flight, if they have storage.
Cargo: $0.30-1.30/lb Fairbanks to Kotzebue; $0.25/lb Kotzebue to Fairbanks


Barge in Summer: TBA


General guess to bring your car/truck up: $1.00/lb ($2,000-$3,500)
Check into Palletizing all your goods vs parcel post!
Many people have 4 wheelers and snowmachines - but maintenance is expensive.

Car Rental $145/day, $795/week, $2995/Month
Hyundai Sante-Fe, F-250 or Suburban

There are, however, cabs, and everywhere is really in walking distance.