Kotzebue's Location on the Planet
And the new Northwest Arctic Area Satellite Photos!

Visit Untraveledroad.com for a virtual tour around town! Decimal Latitude: 66.898 North, Decimal Longitude: 162.597 West (Graphic link)
About 33 Miles North of the Arctic Circle.
---
Kotzebue in May
Kotzebue is just about left of center on this picture of the earth.

---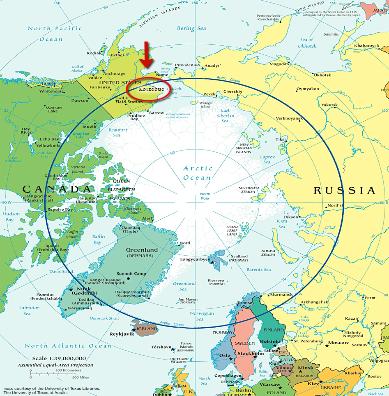 Top of the Planet - Arctic View


Kotzebue in the Northwest Arctic (Near Center)
Kotzebue and surrounding villages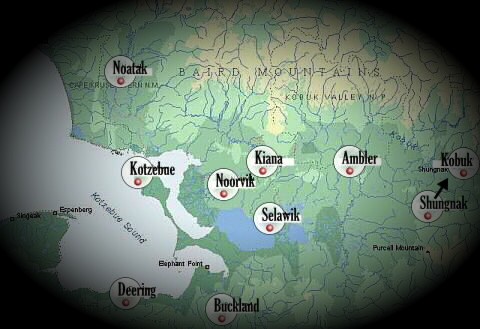 Kotzebue from "Google Earth"


Kotzebue from "Google Earth"

---
Aerial views of Kotzebue
(More Aerial photos can be found on most Kotzebue Pictures pages)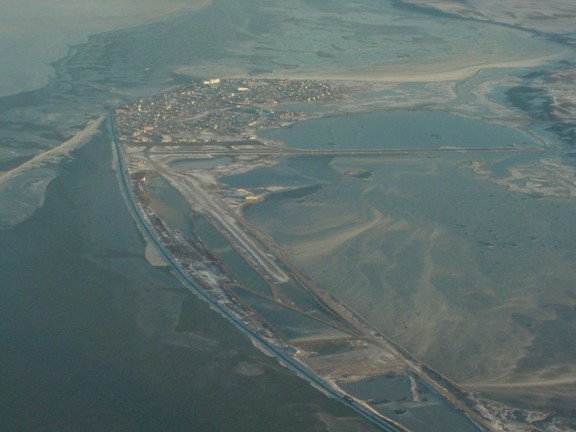 Kotzebue October 18, 2003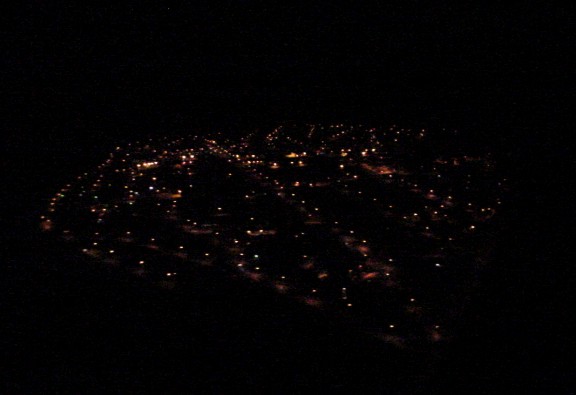 February, 2003

March, 2006
---
Kotzebue in December

Click on Earth image to go to Earth and Moon Viewer Web-site.

---
Kotzebue in 1929


(Photo by U.S. Army Air Corps/Alaskan Shepherd Collection)

For more pictures of Kotzebue, visit our Kotzebue Pictures Pages
To the City of Kotzebue Main Page