Photographs of Kotzebue Alaska V
Herein are pictures of buildings and scenes in Kotzebue.
Some will have links
Please wait while pictures load
September, 2003
Northern Air Cargo plane landing:

Unloading at Crowley Docks: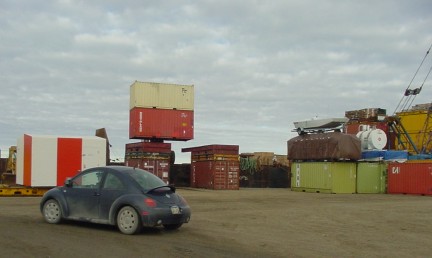 The State Troopers Holding Jail - Third and Tundra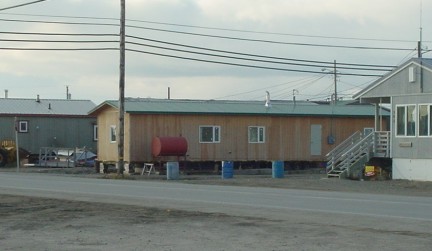 More progress on house on Shore Ave.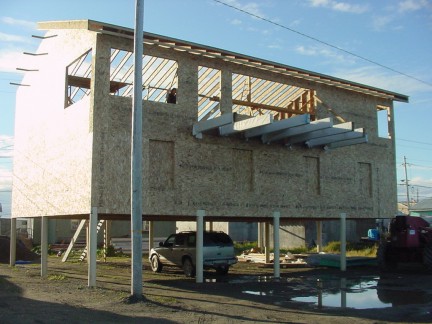 House 381 Third Avenue was bulldozed and a new one
is rising in it's place!:

House 725 Shore Avenue: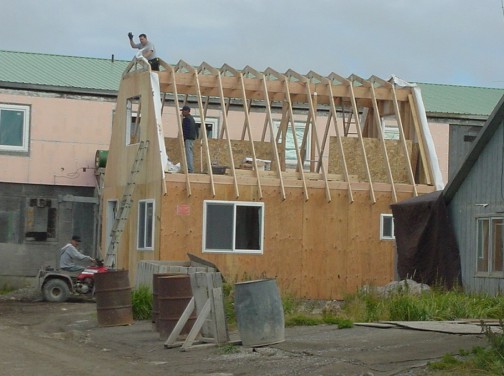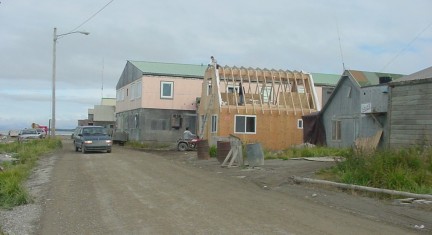 Apts. at Bison and Third get roofed: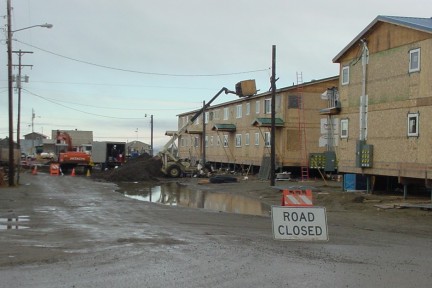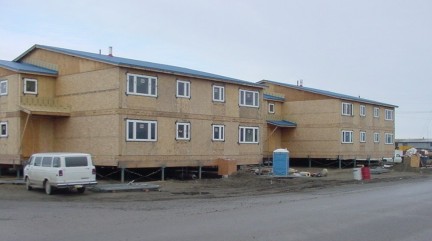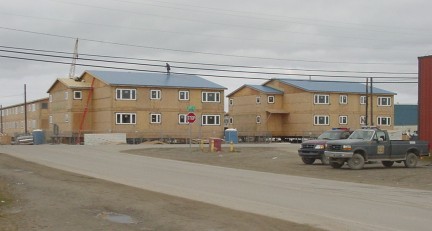 From the perspective of the 20 unit: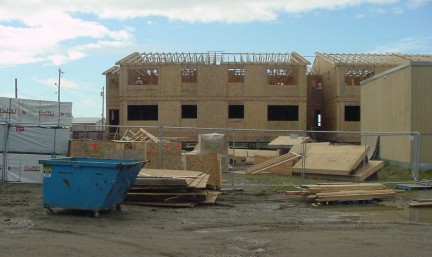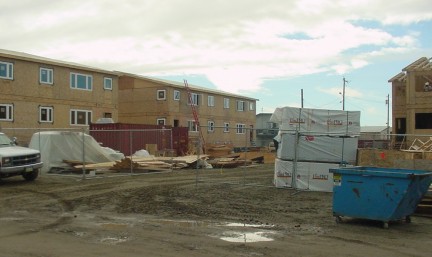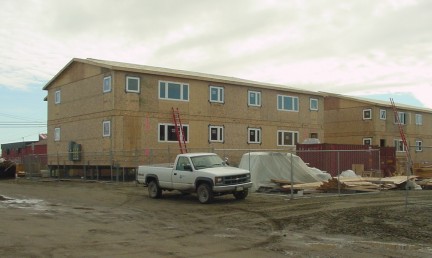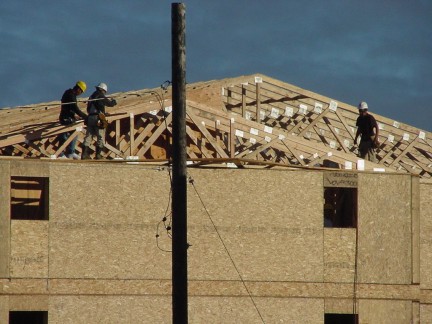 Walls and roof go up fast!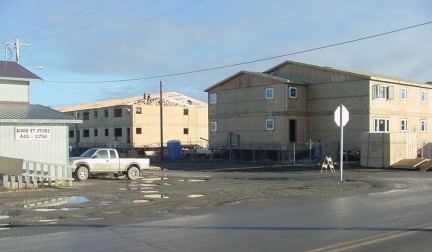 ---
August, 2003

New Apartments construction progress at Third and Bison.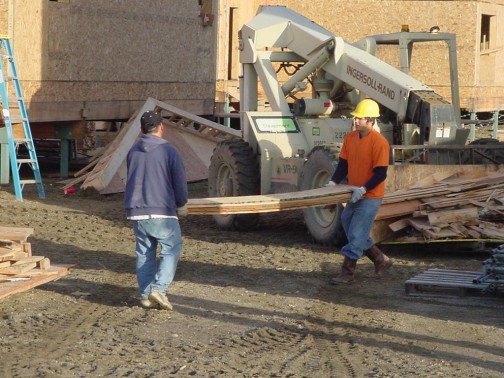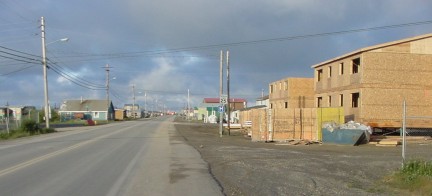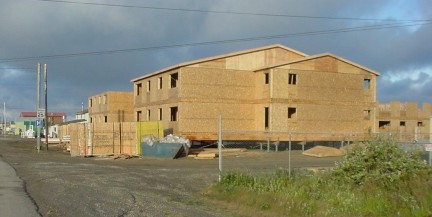 Road work on Ted Stevens Way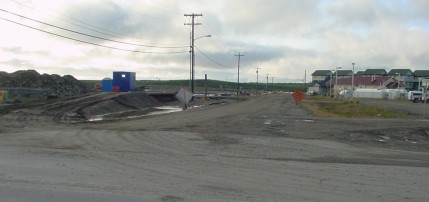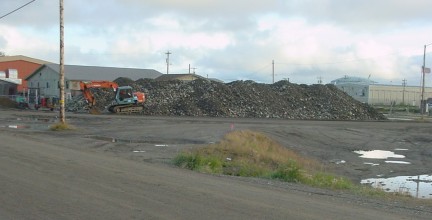 KOTZ Radio Station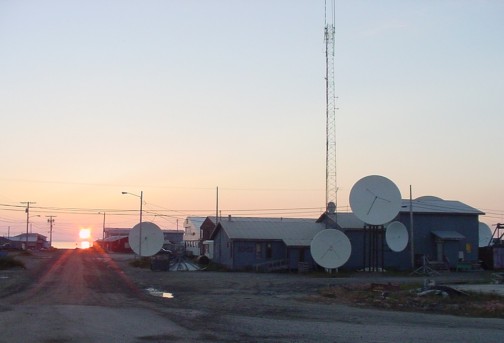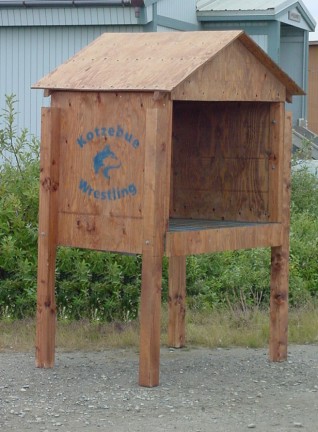 Wrestling Team fundraiser - Custom Trash containers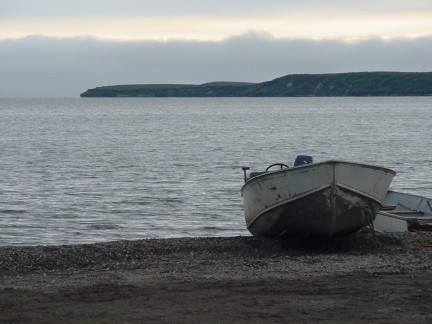 A look North from end of Fourth August 3, 2003

New house construction on Shore Avenue.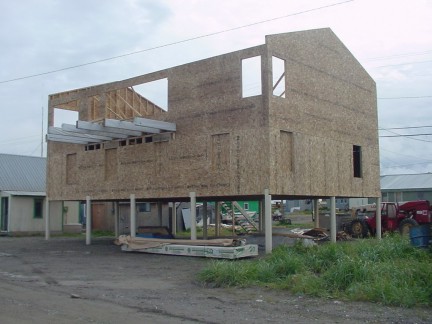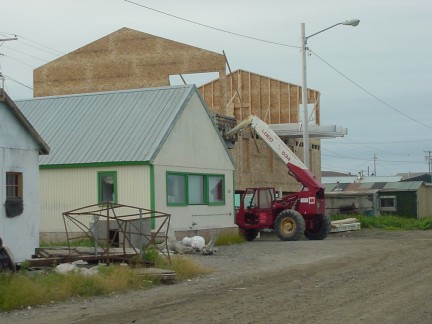 New Apartments continued construction at Third and Bison.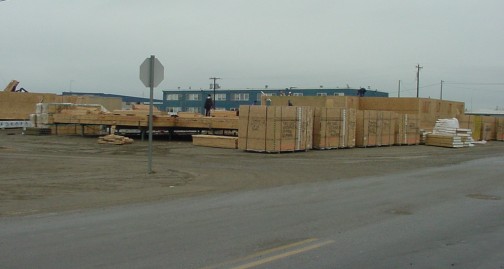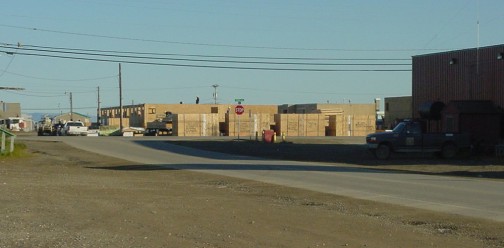 ---
End of May, 2003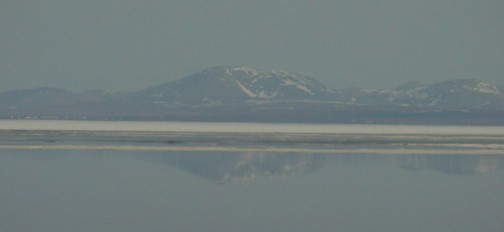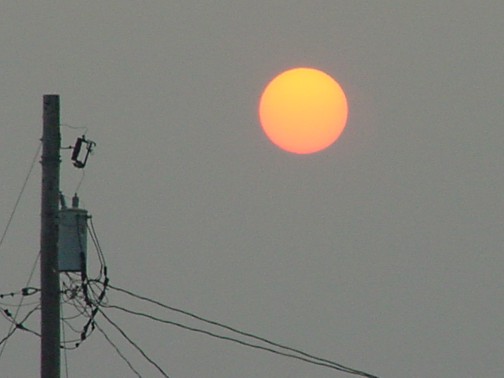 April, 2003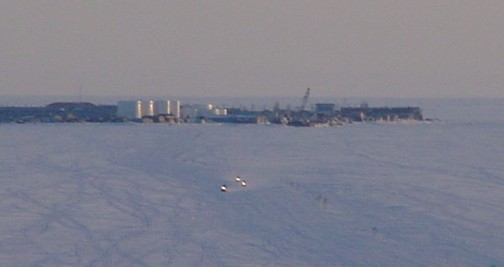 Start of the Kobuk 400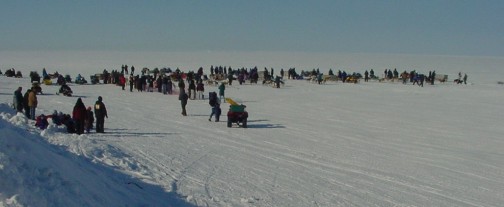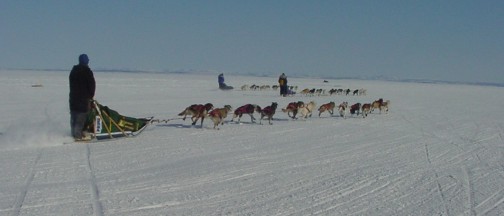 Transplanted house on Third Ave: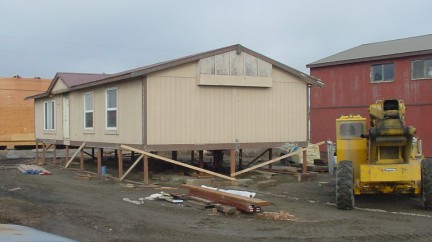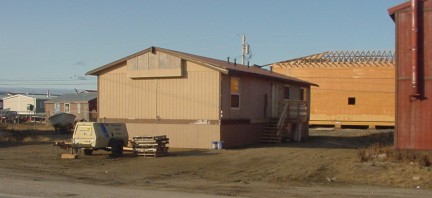 6 plex construction on Friends' Way continues: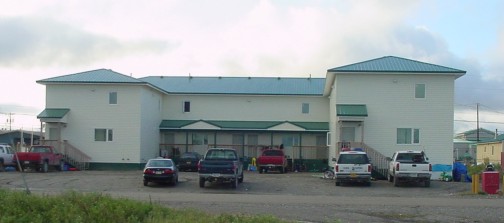 As Finished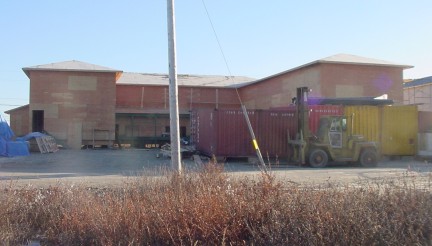 Late October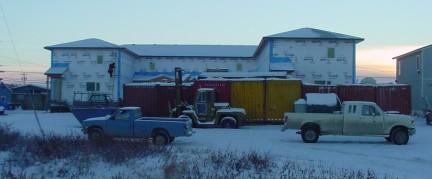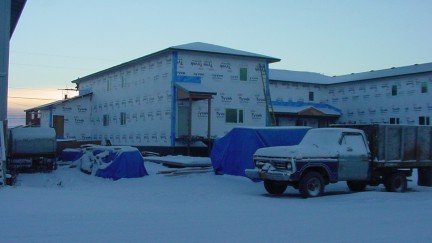 November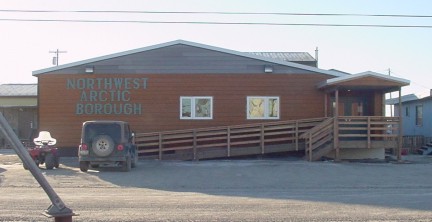 New Borough home on Lagoon Street (click link)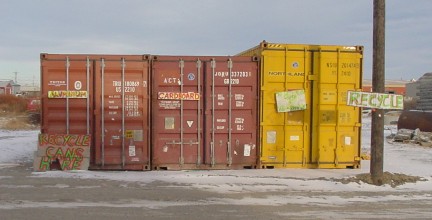 Recycling in Kotzebue (click link)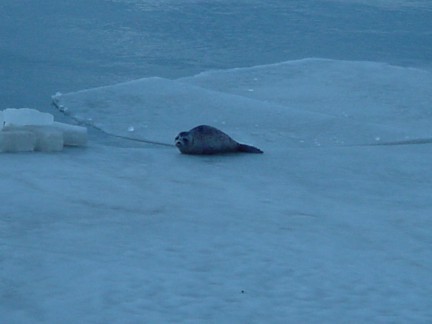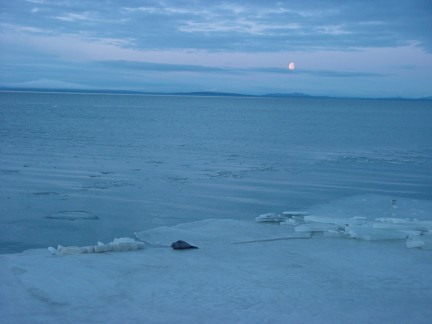 ---