Photographs of Kotzebue Alaska XVI
Spring & Summer, 2011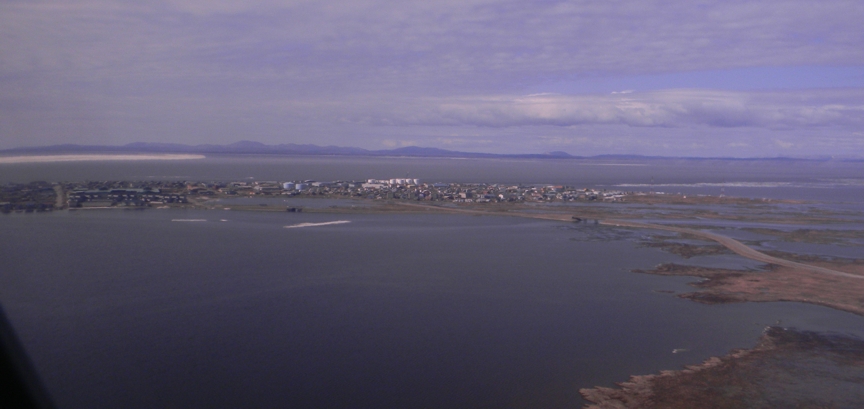 Kotzebue June 6, 2011
Herein are pictures of buildings and scenes in Kotzebue.
Some will have links
Please wait while pictures load
Latest photos at the top

September, 2011
The PAVING of Shore Avenue! 9/13-15: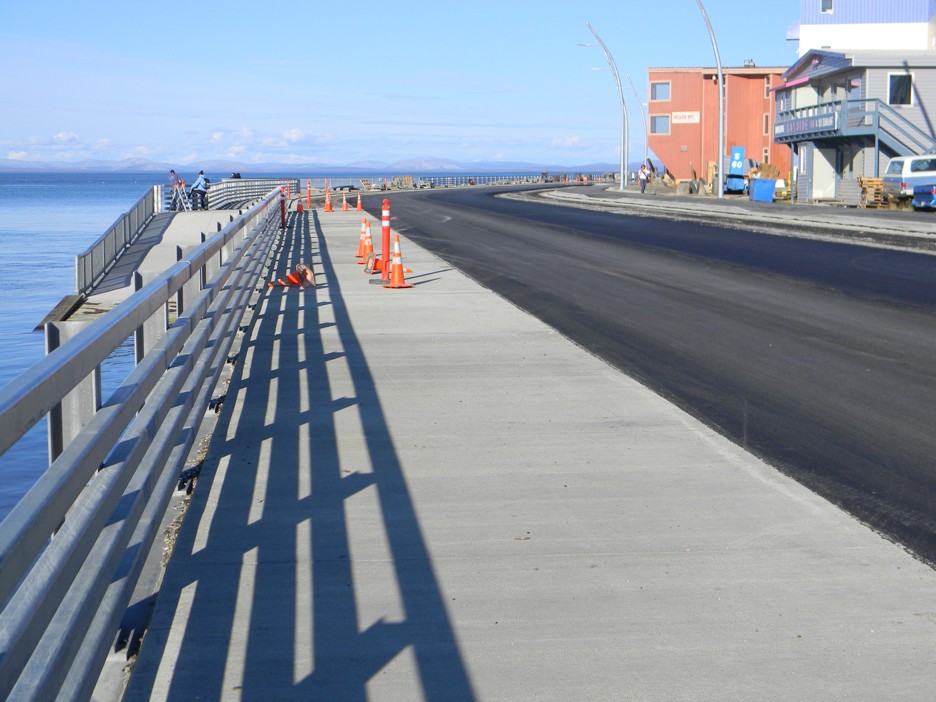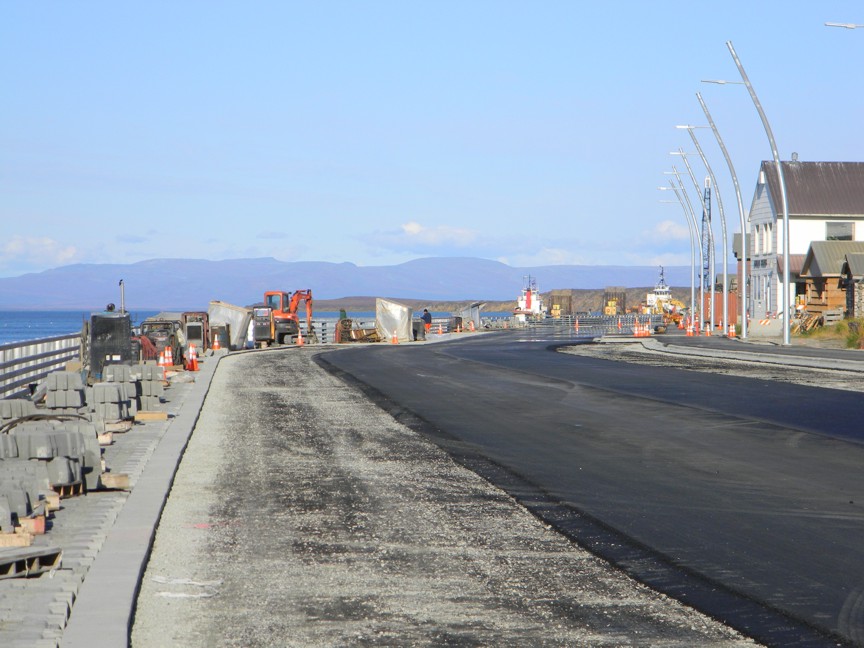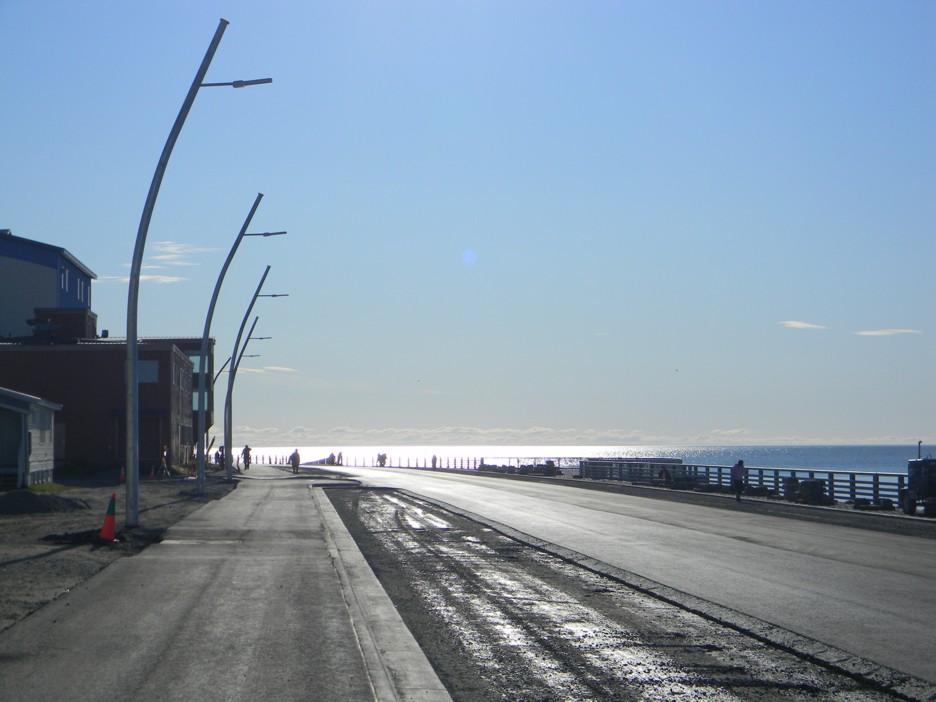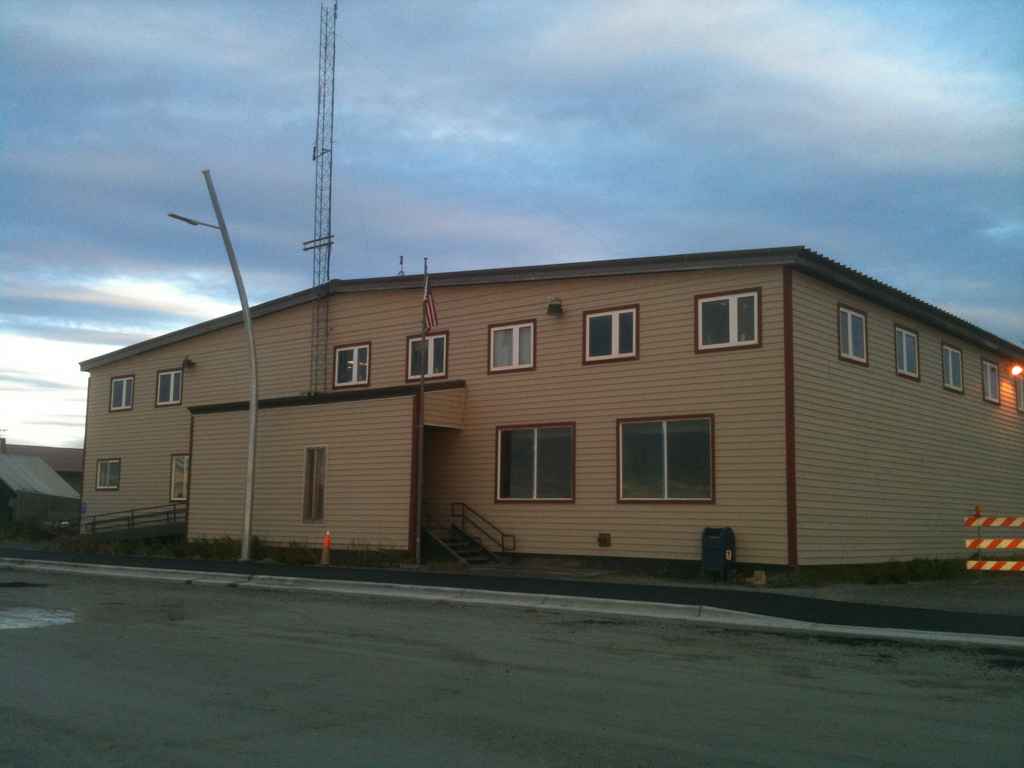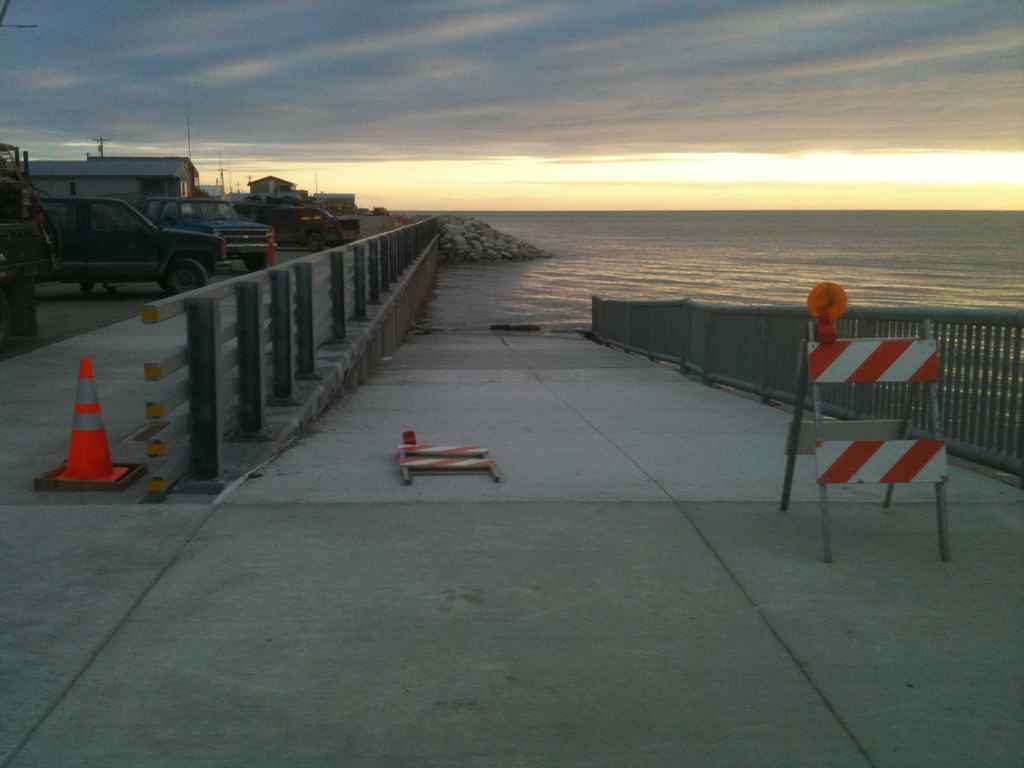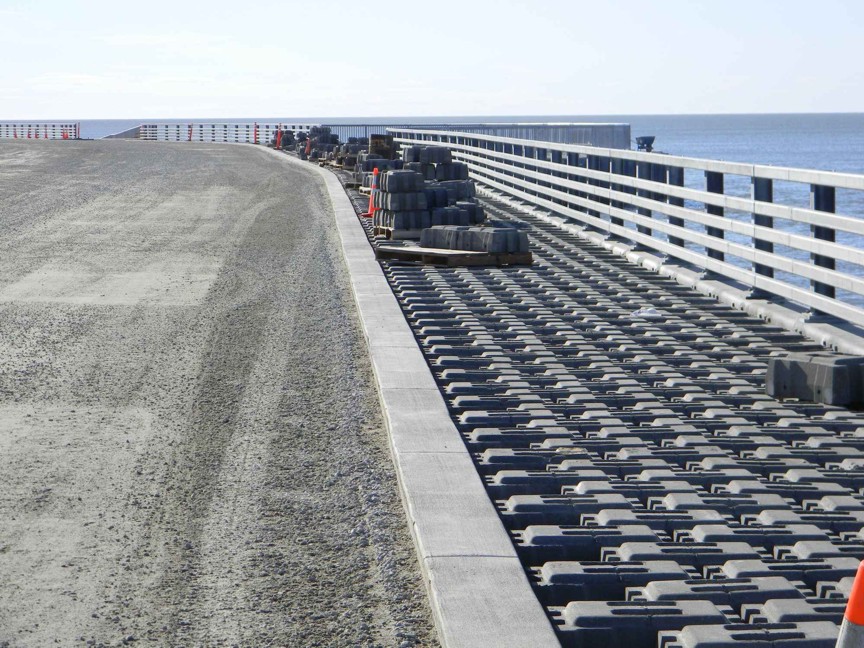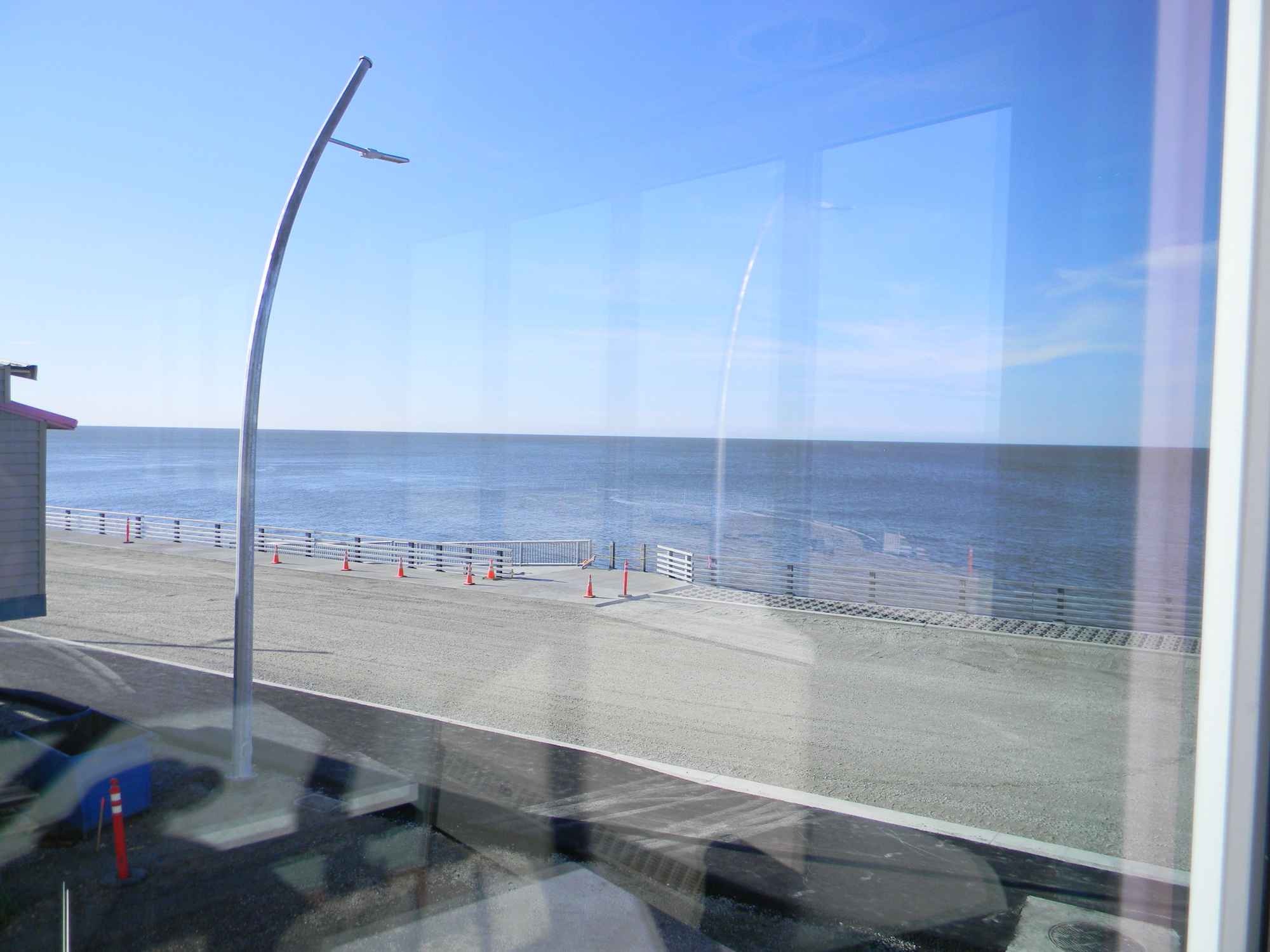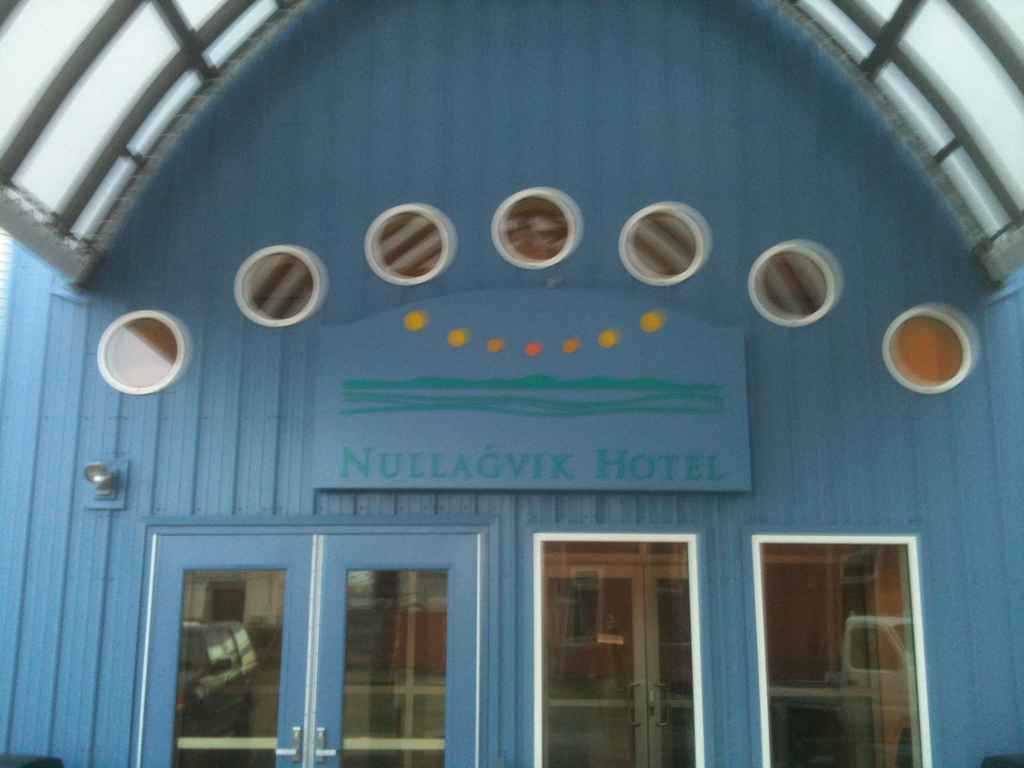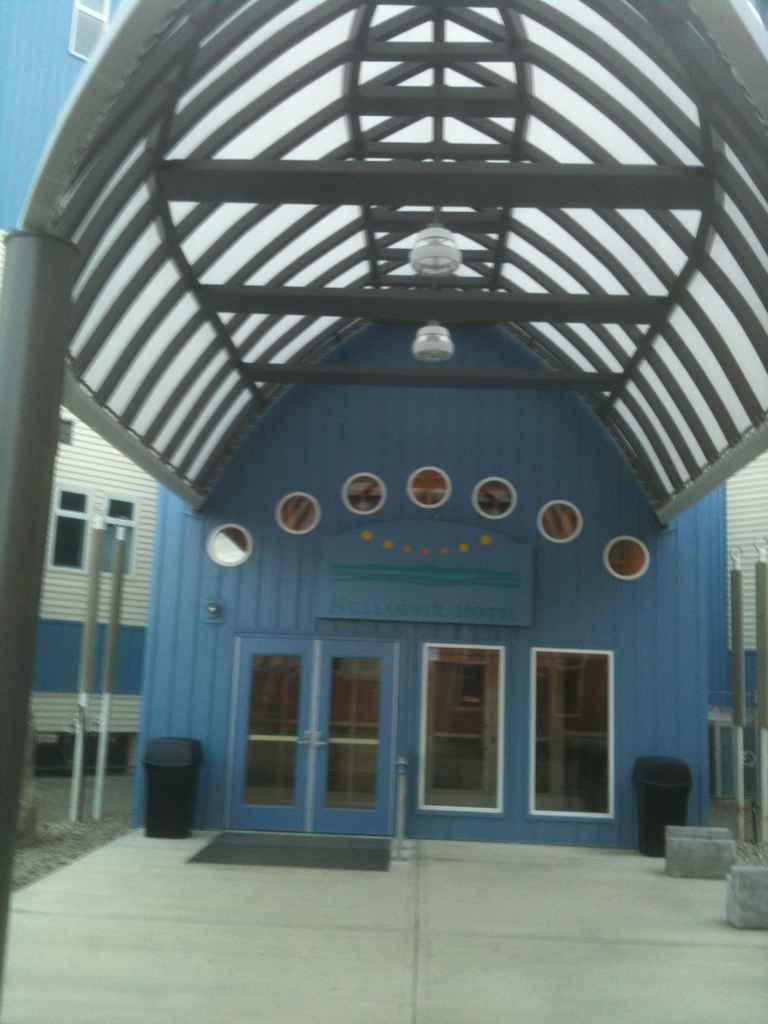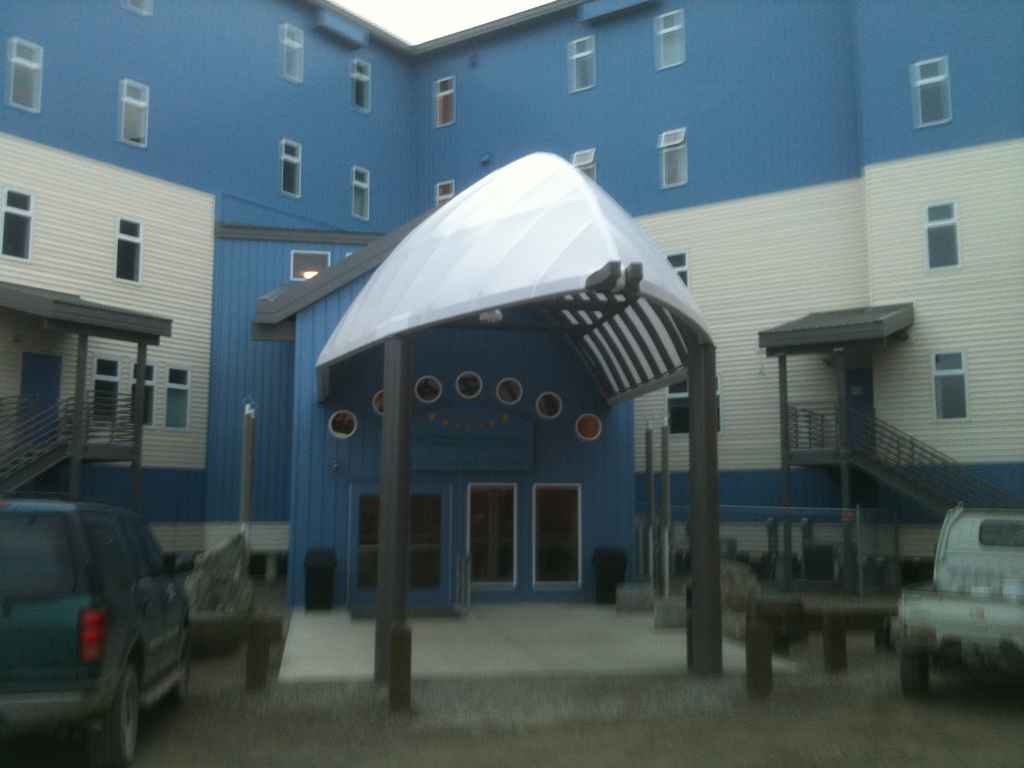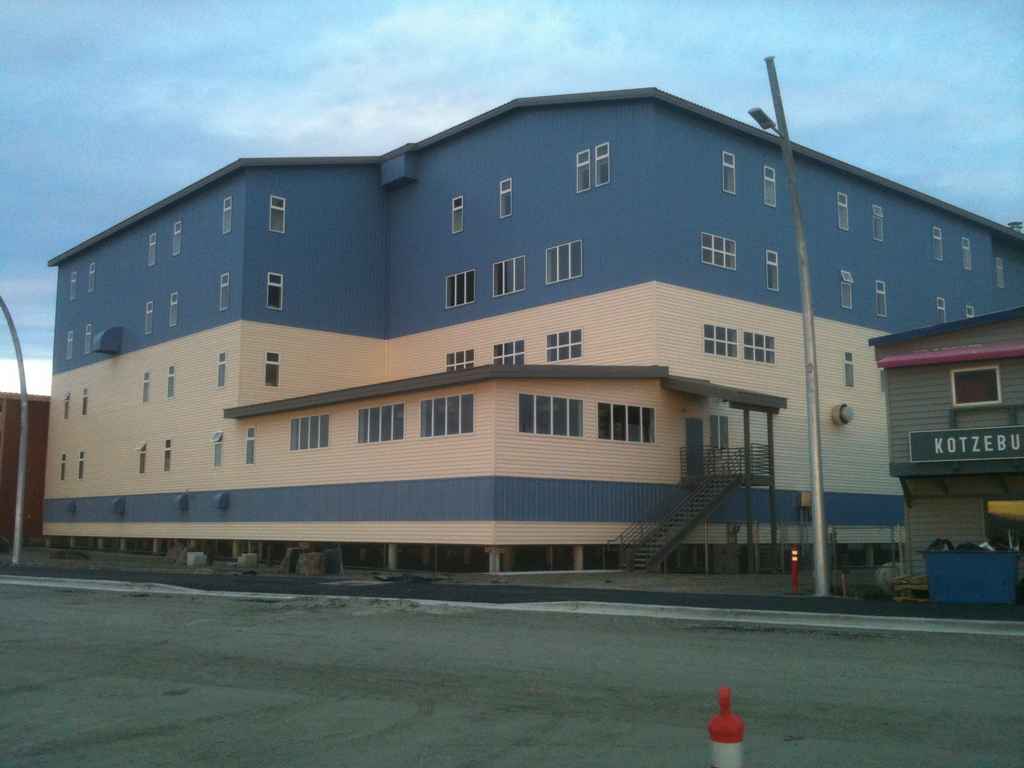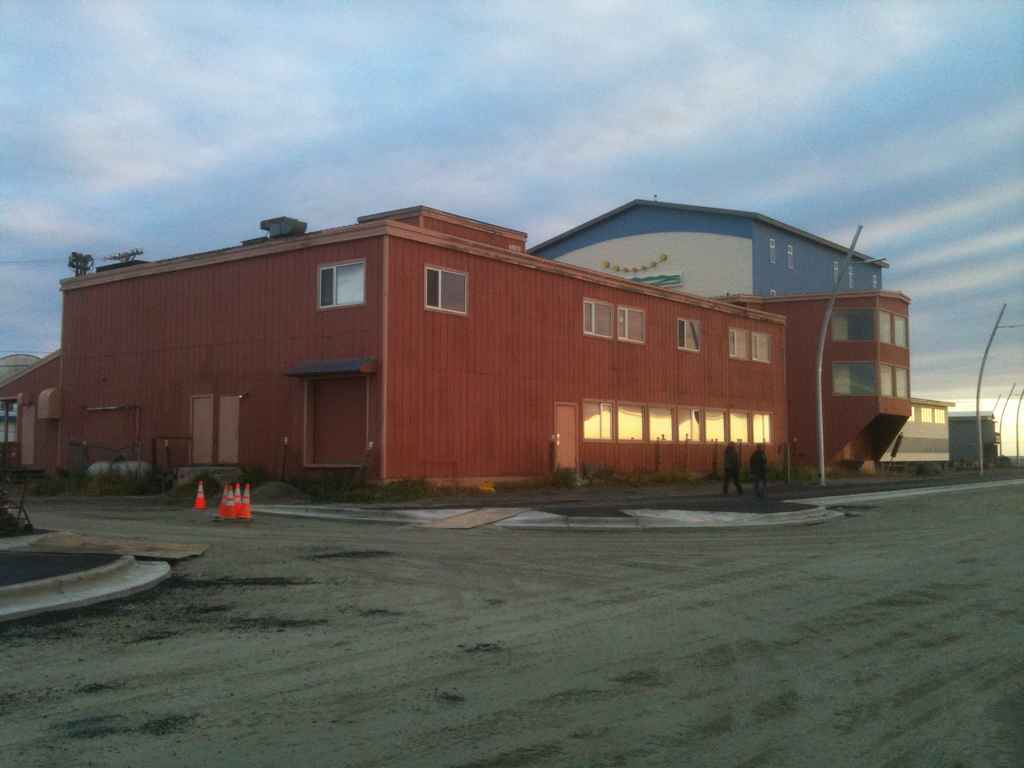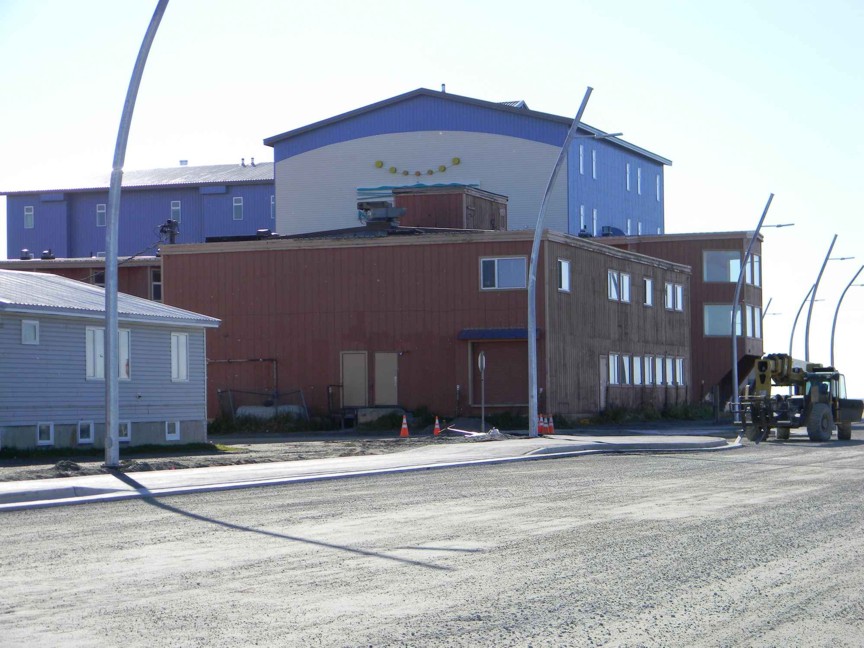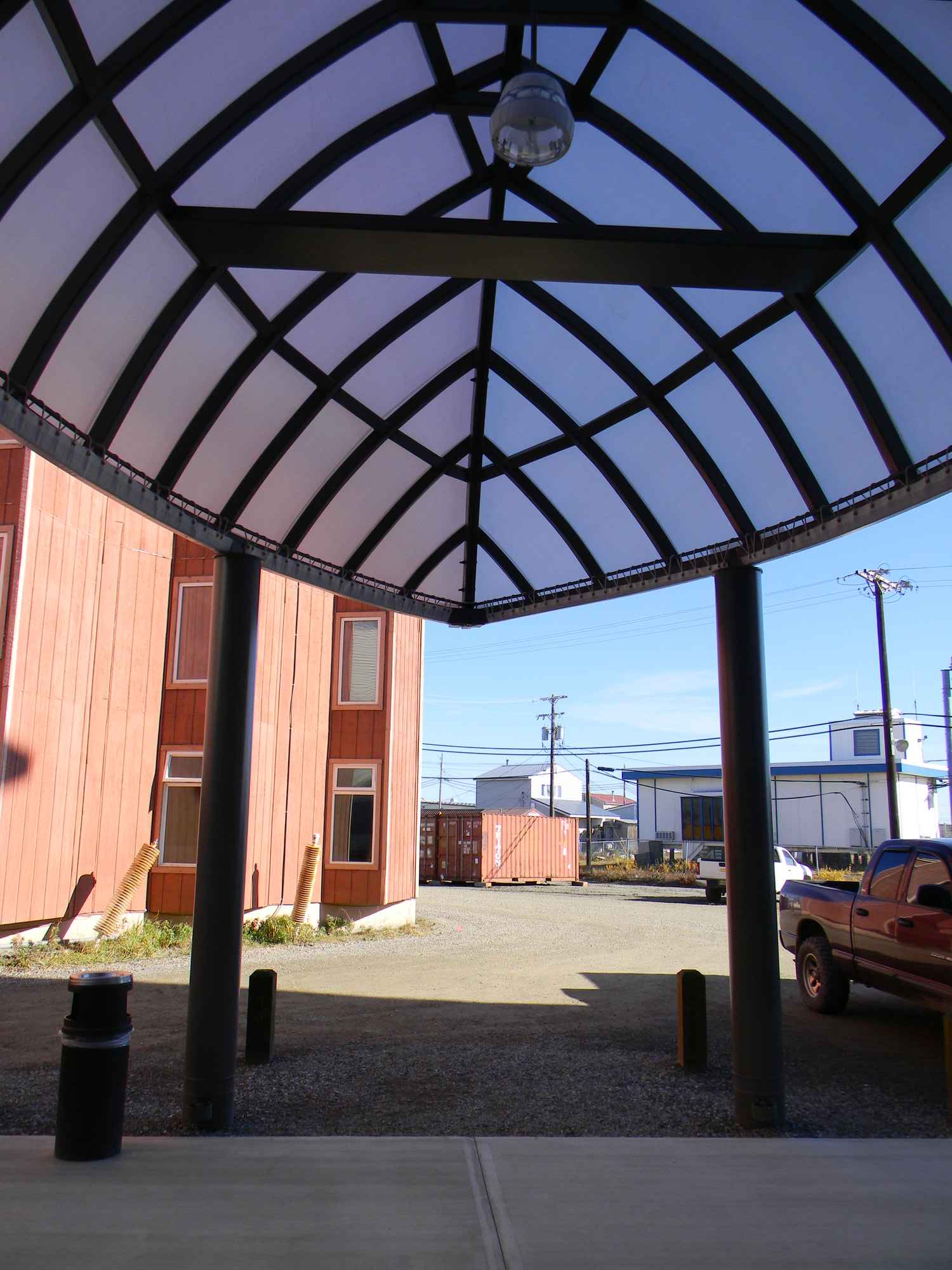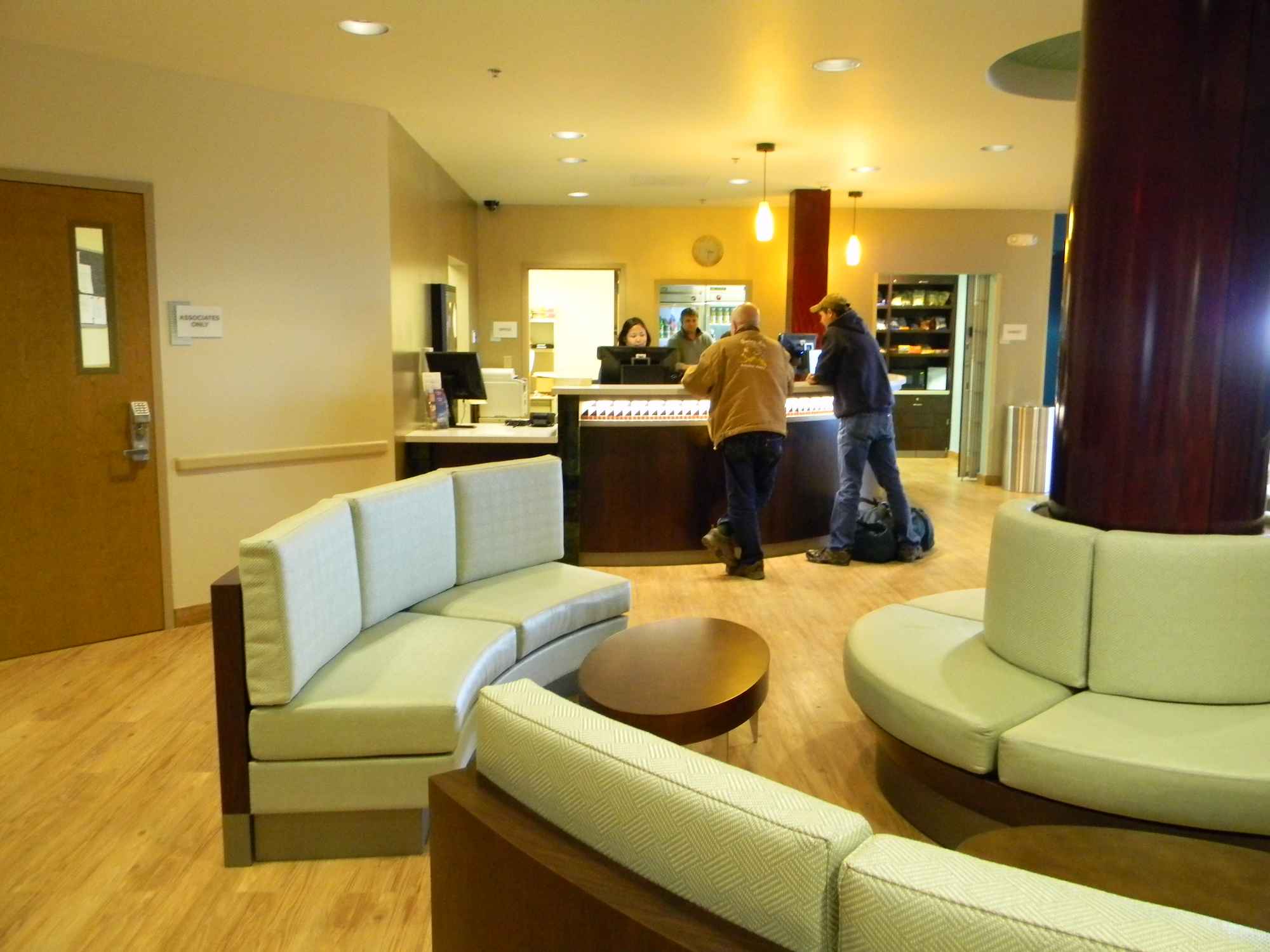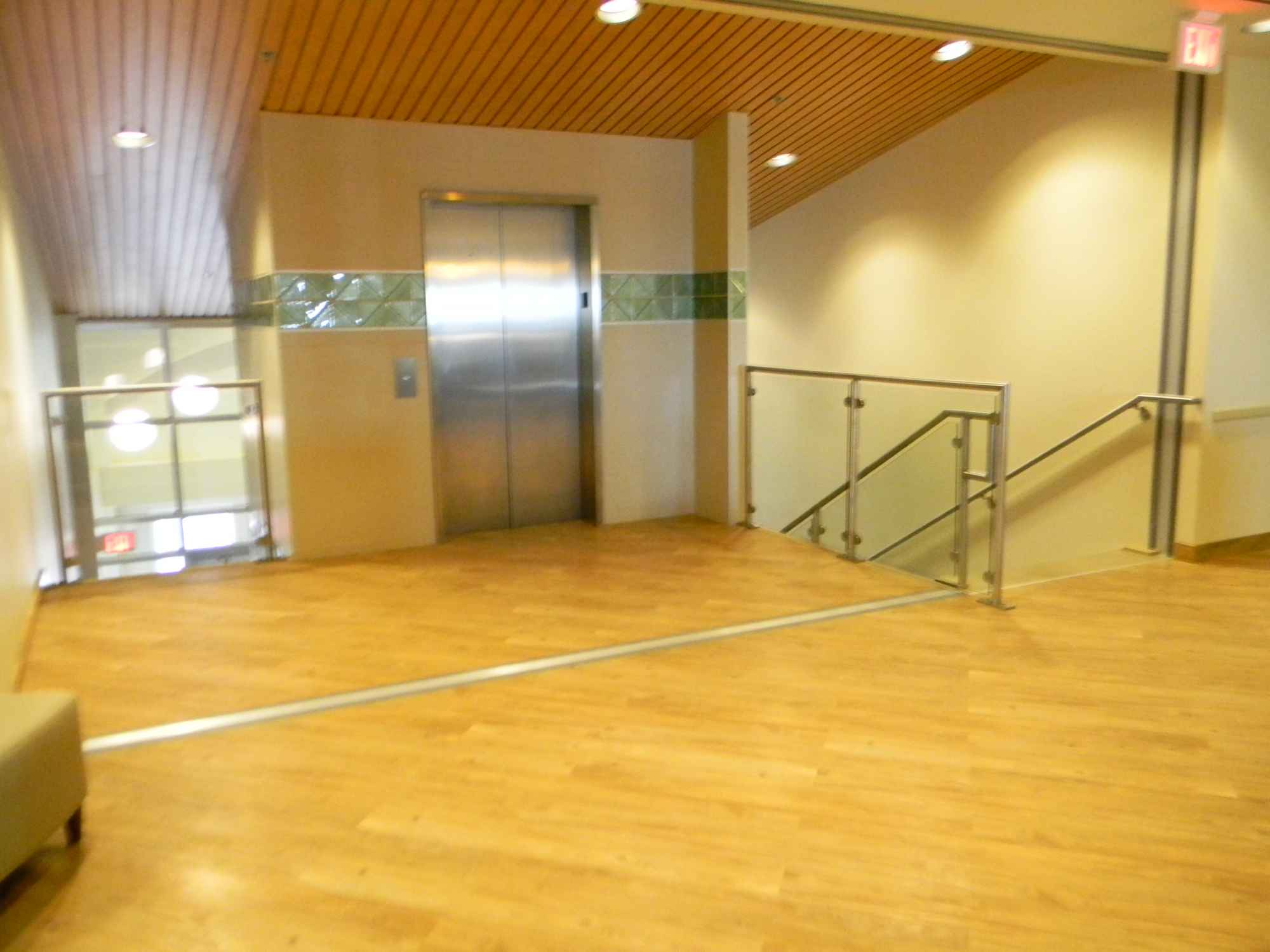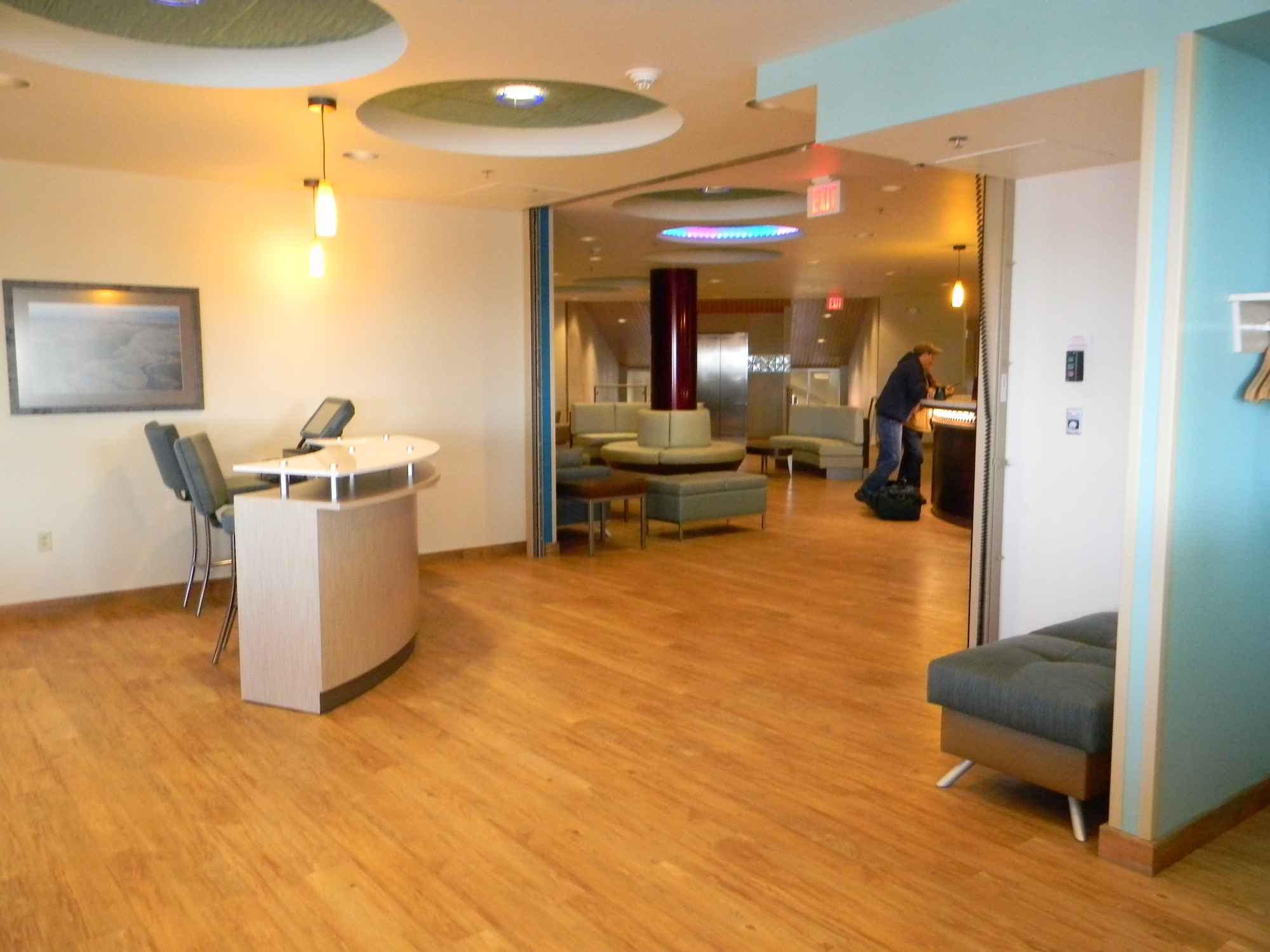 August, 2011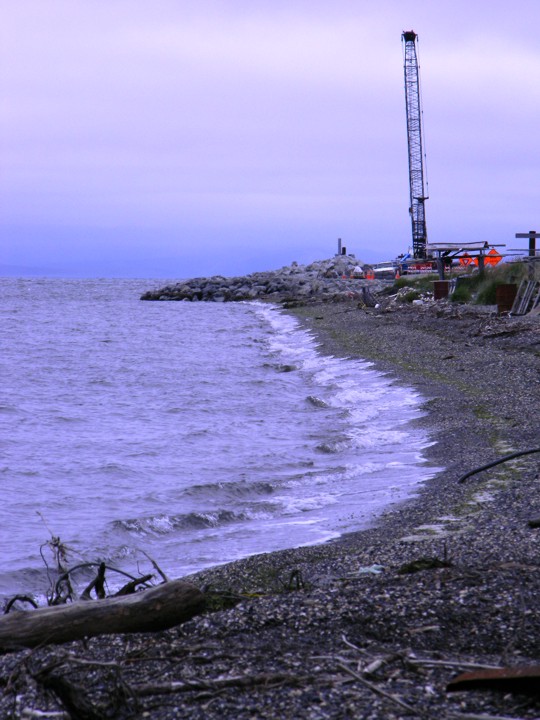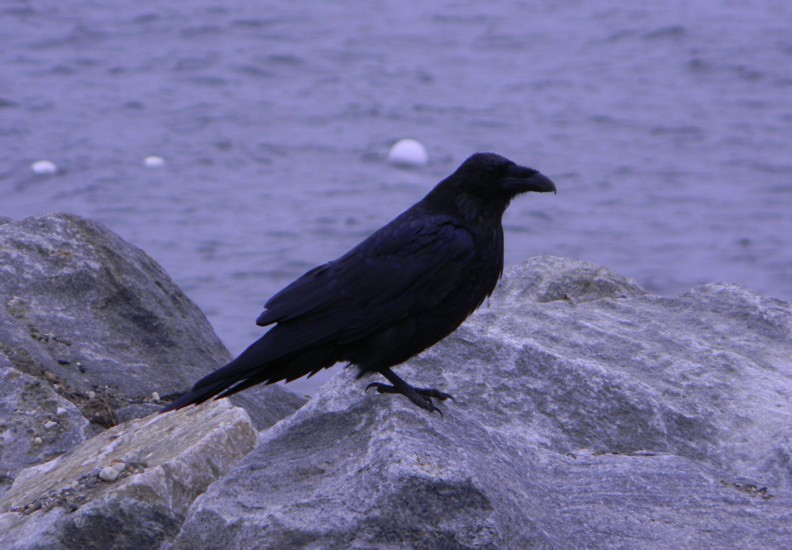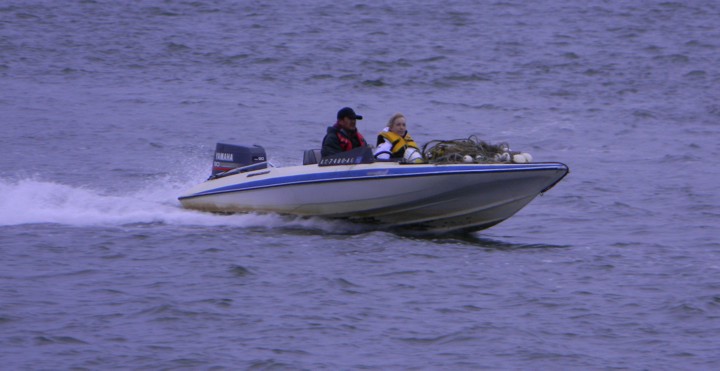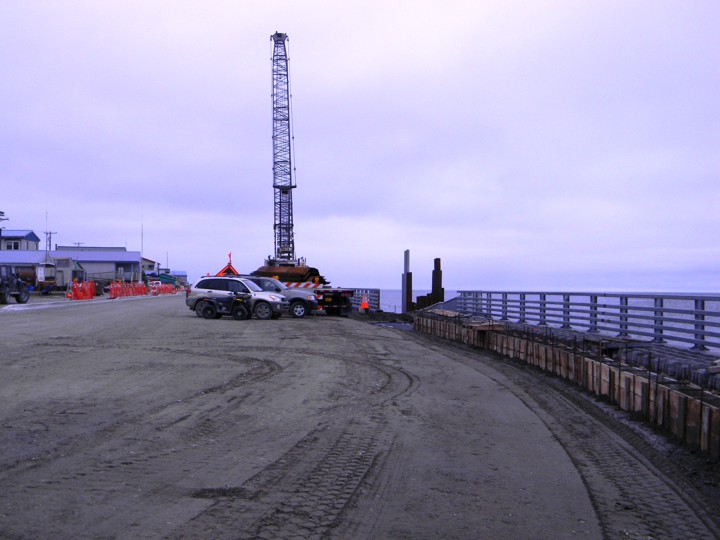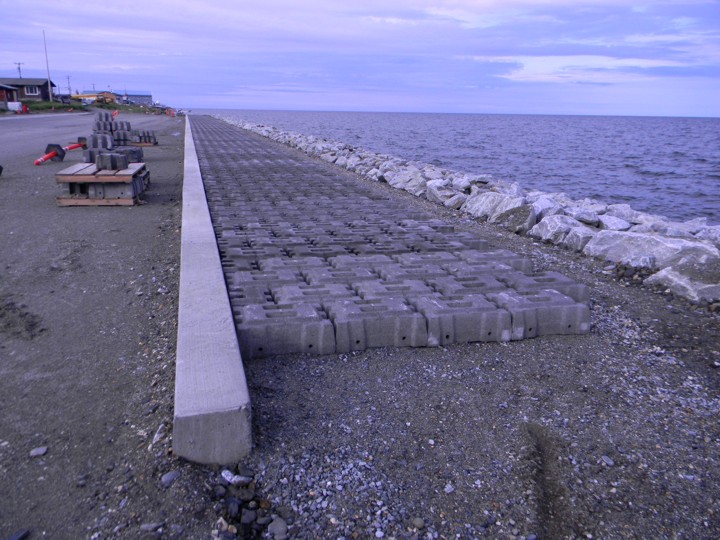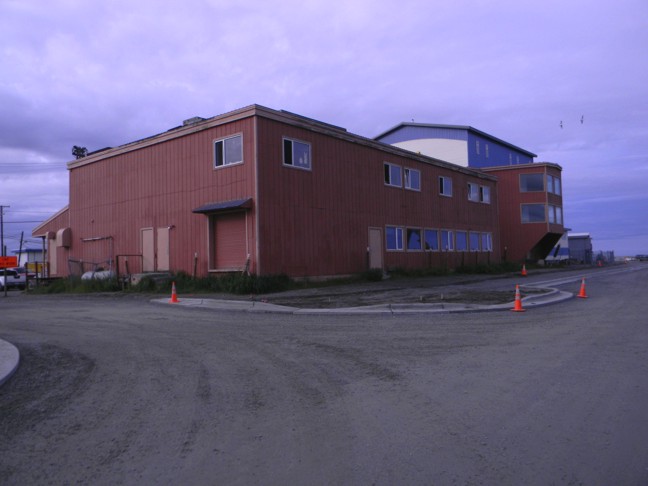 June, 2011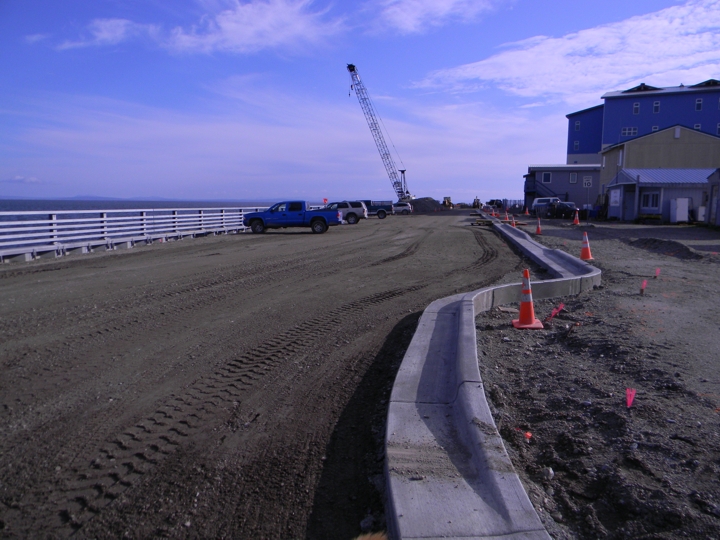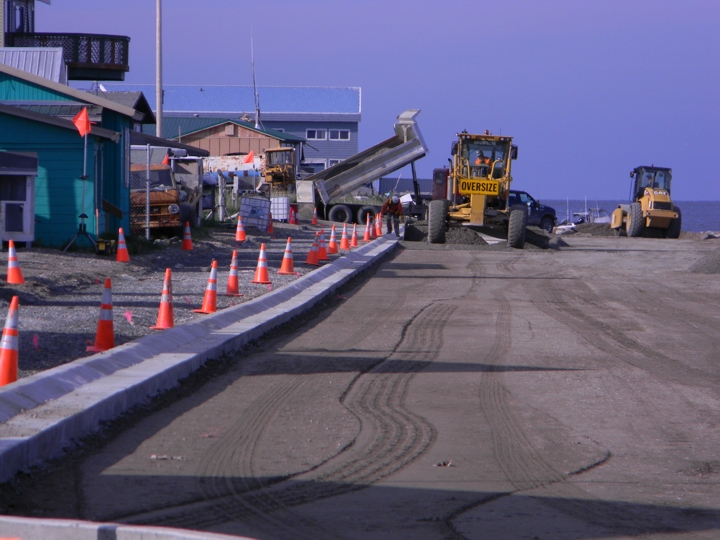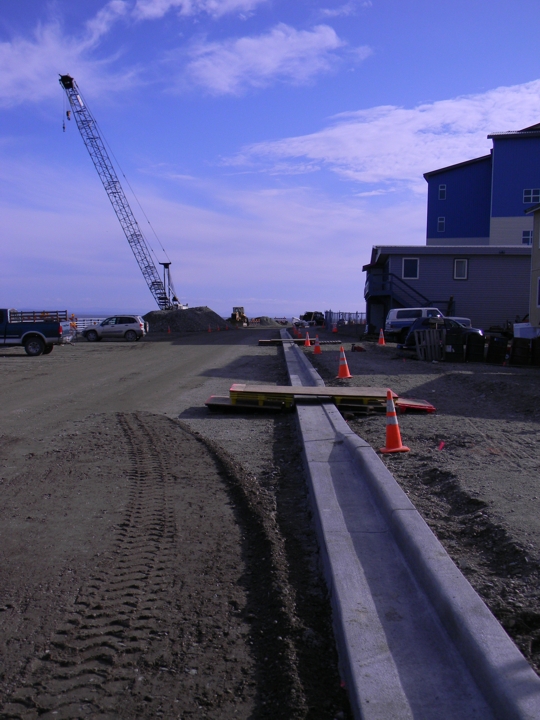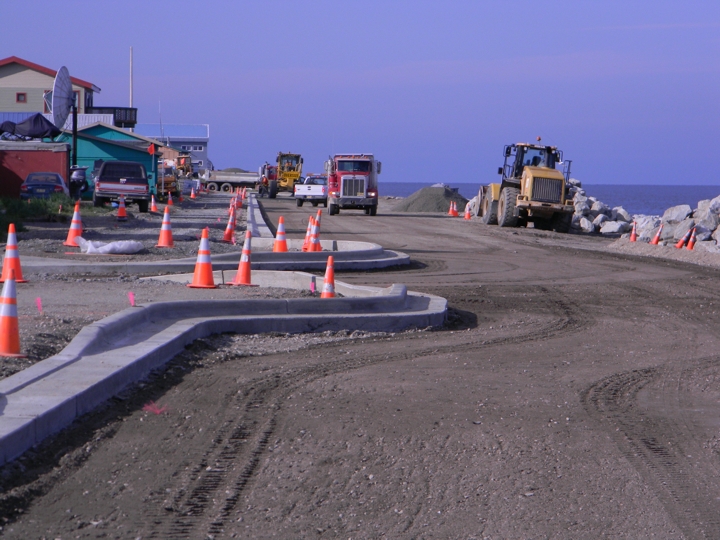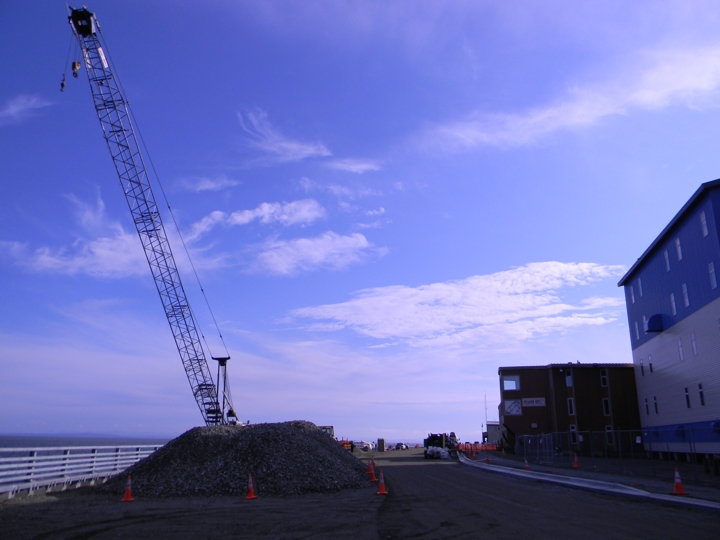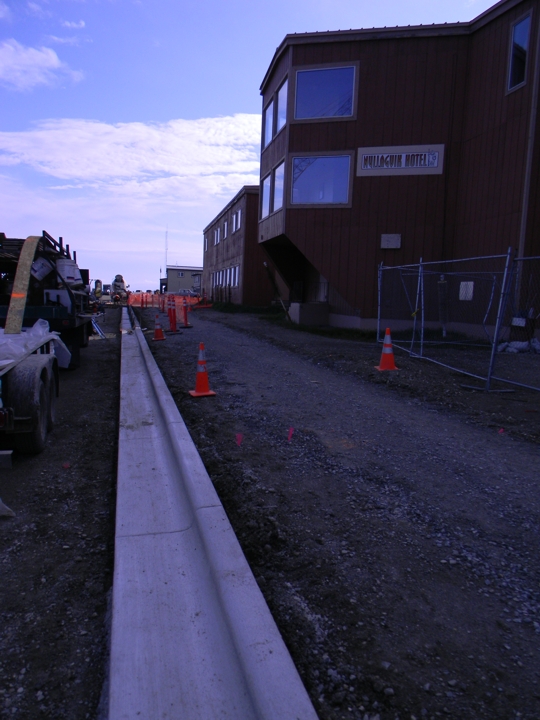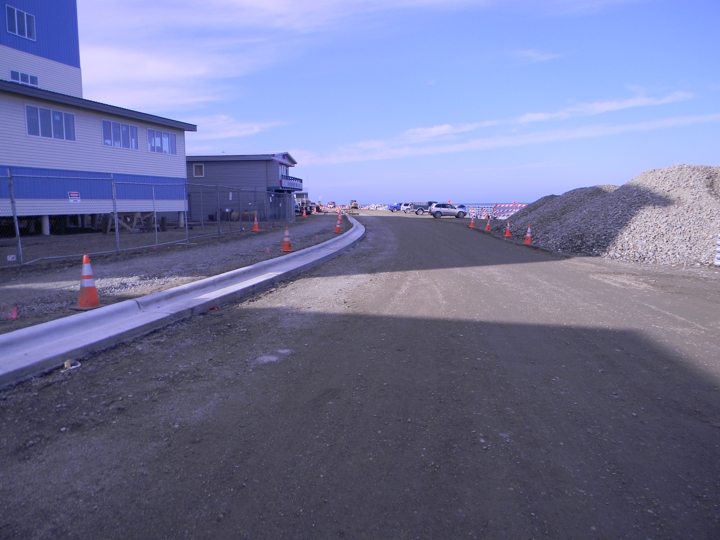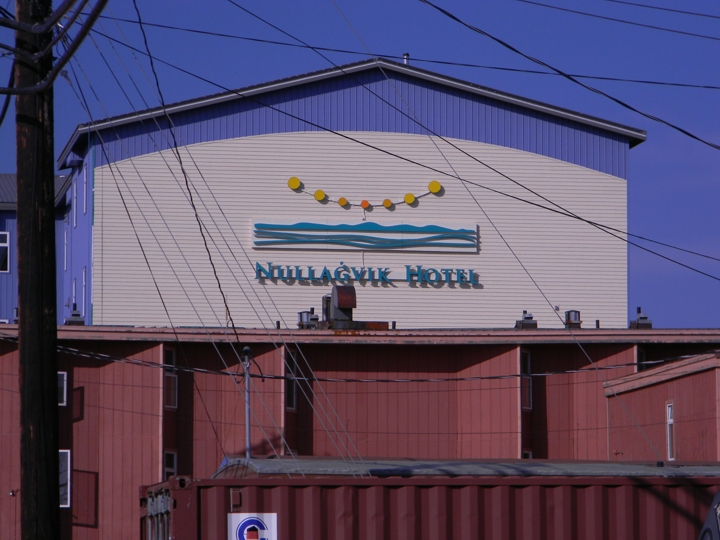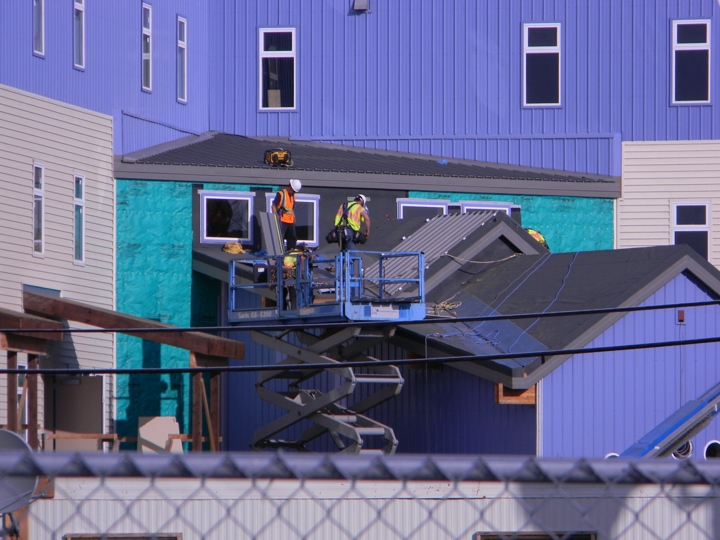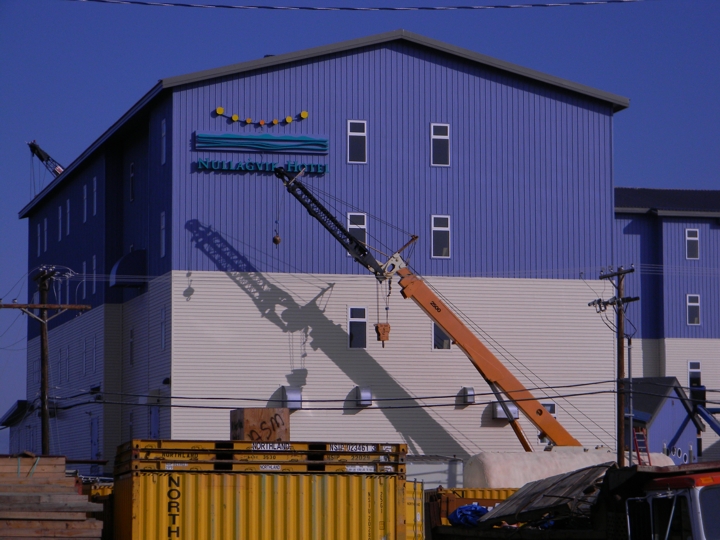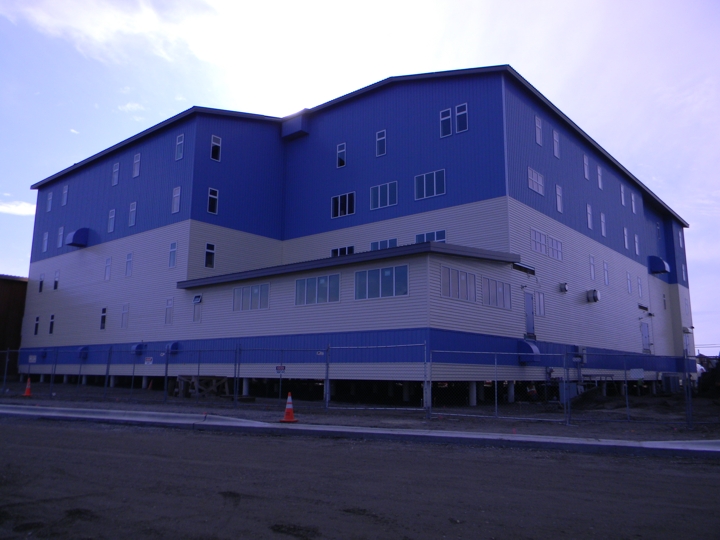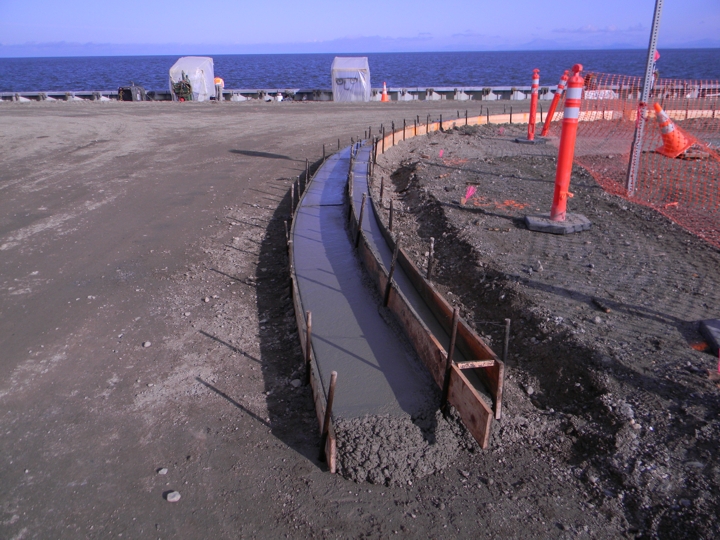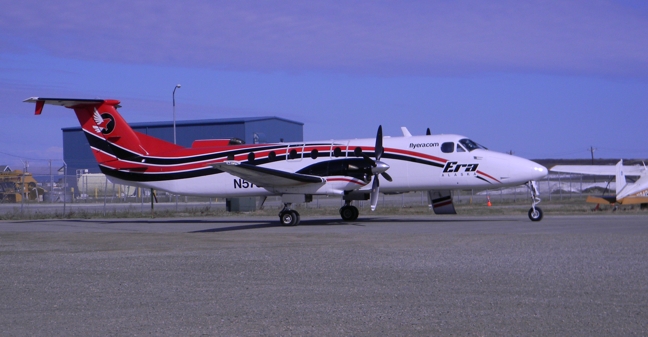 June 5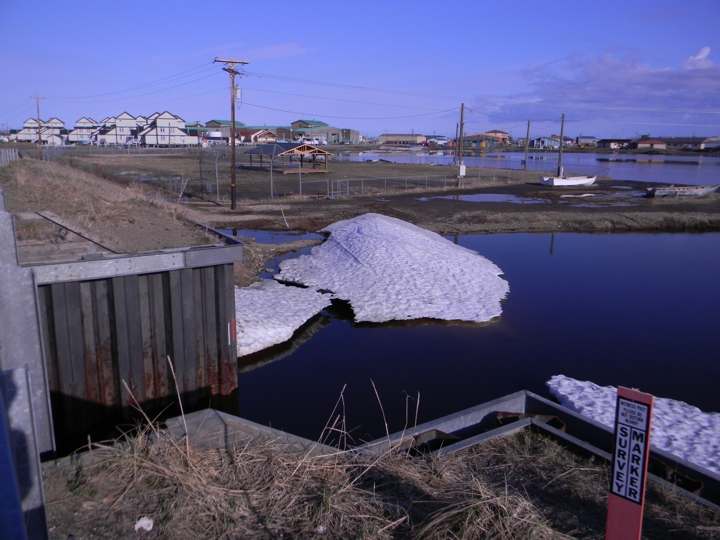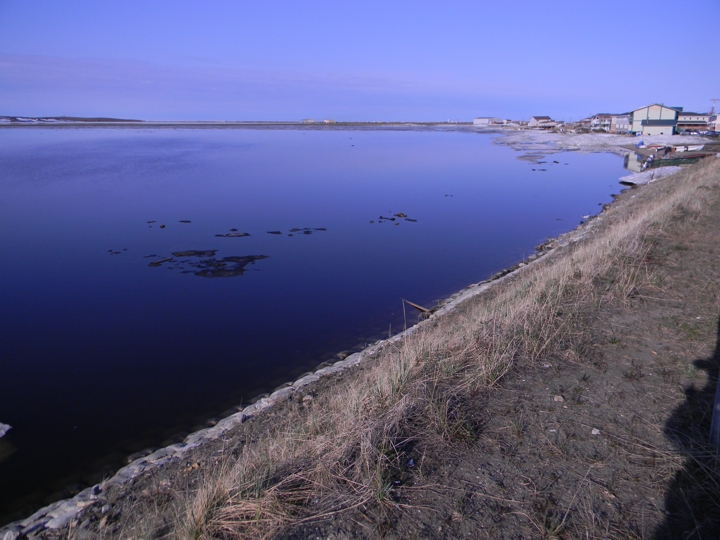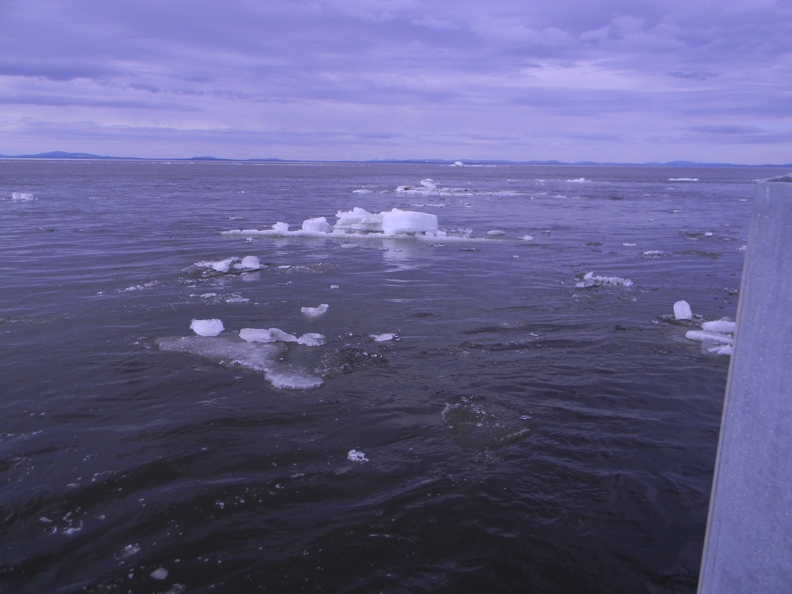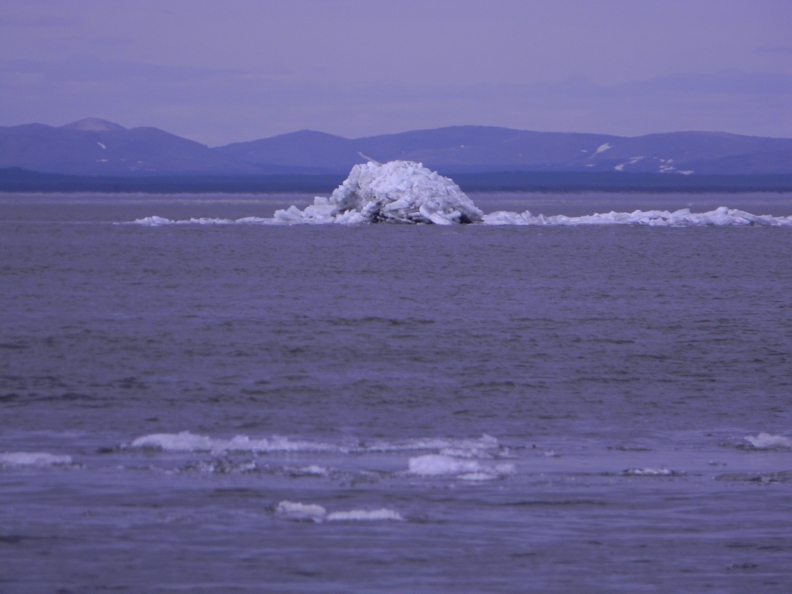 June 1, huge piles threatened in the early morning.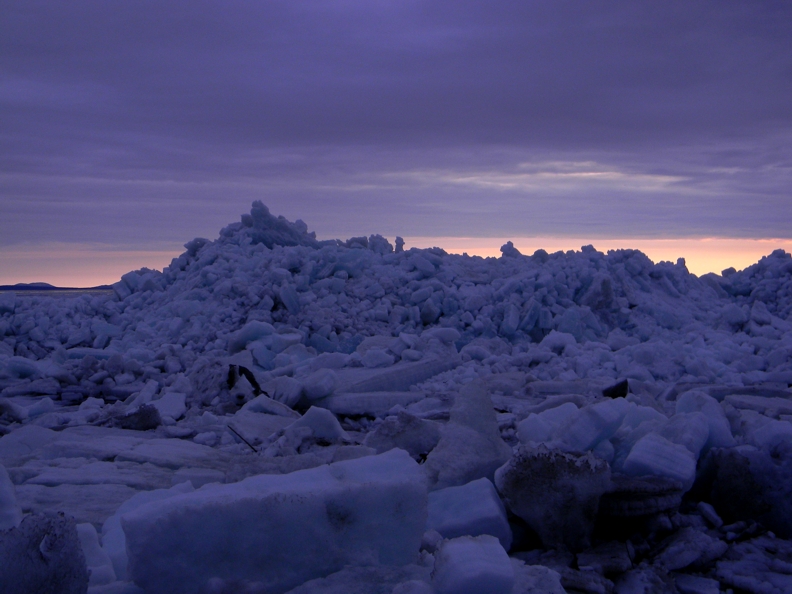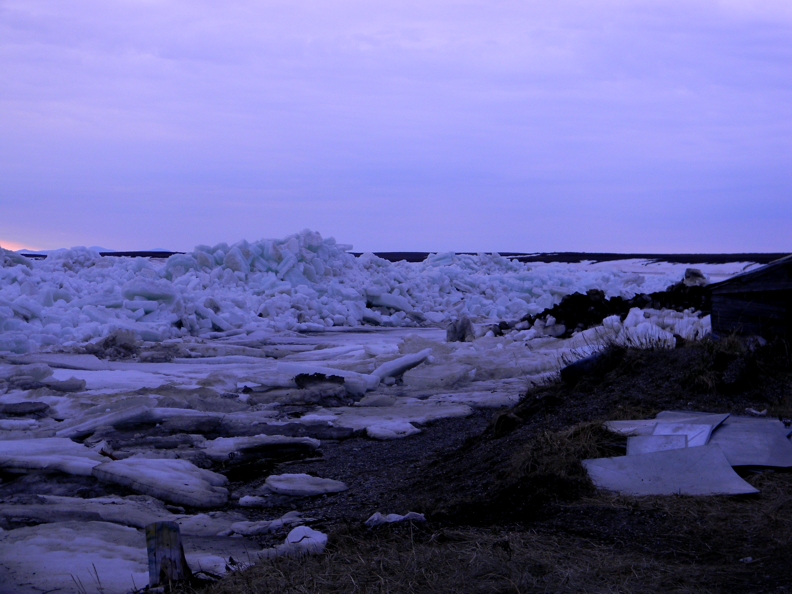 May, 2011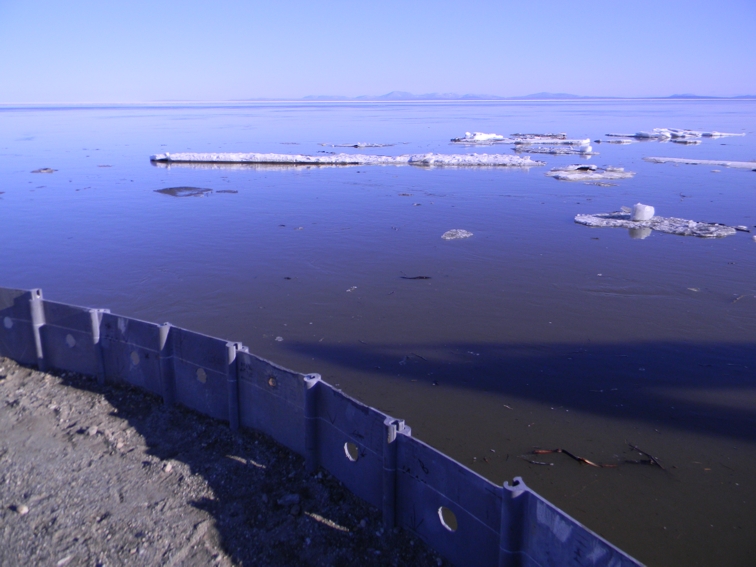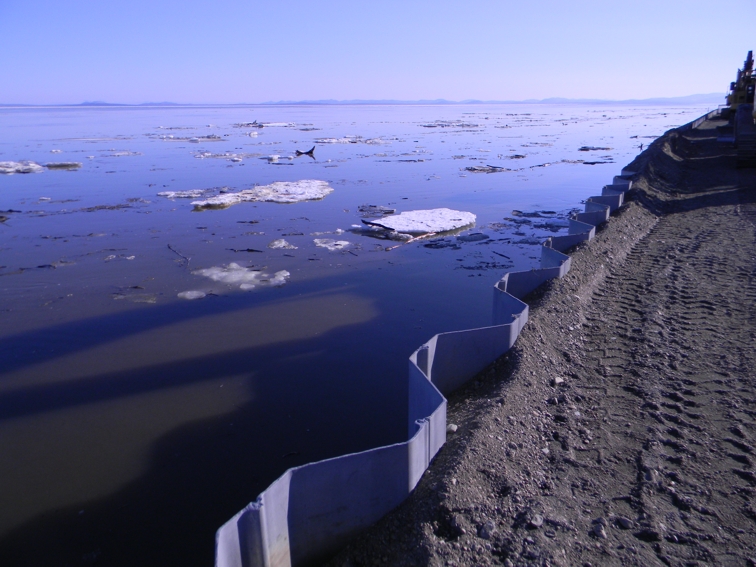 Ice blocks can hit houses! (5-30 just after midnight)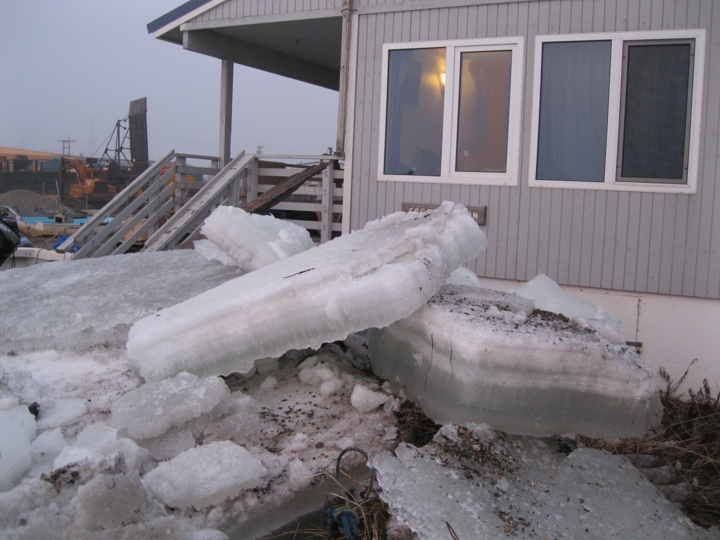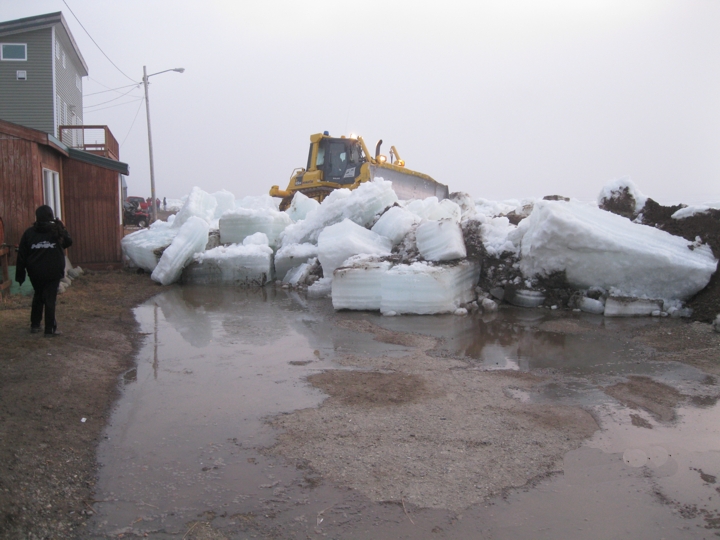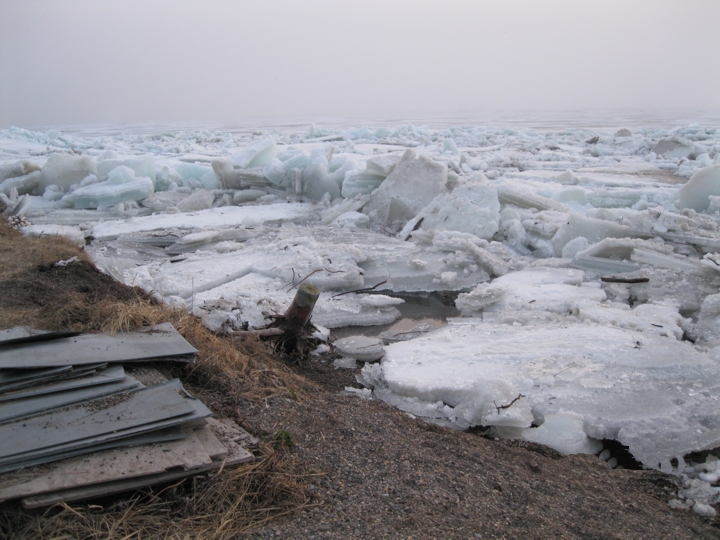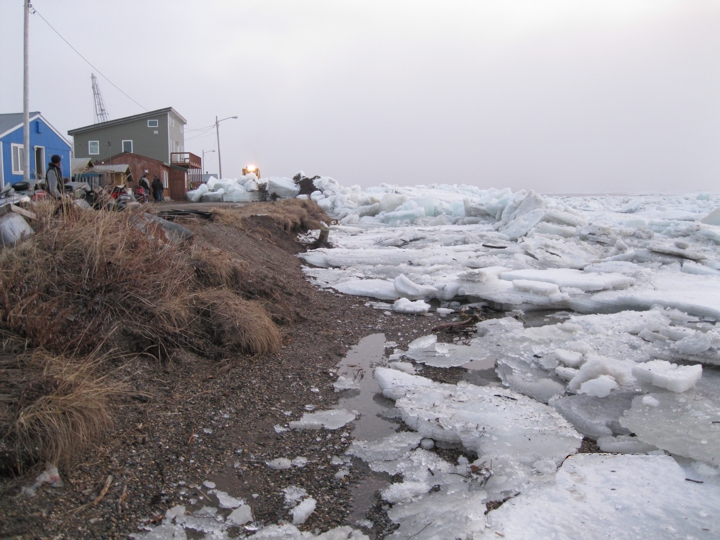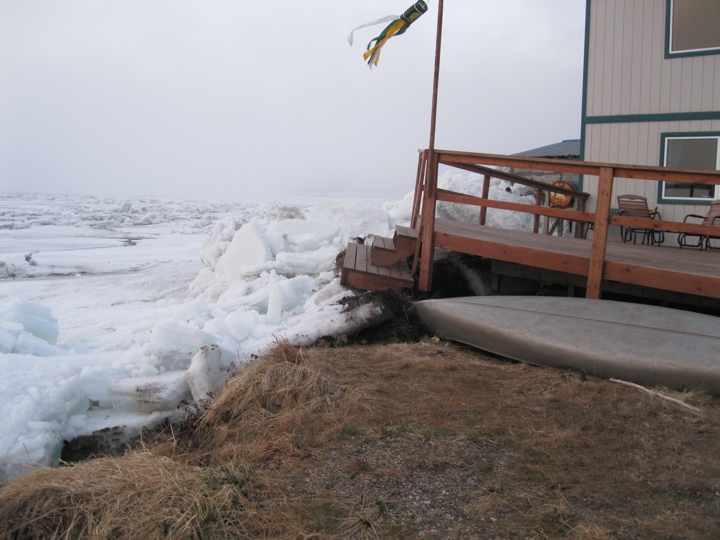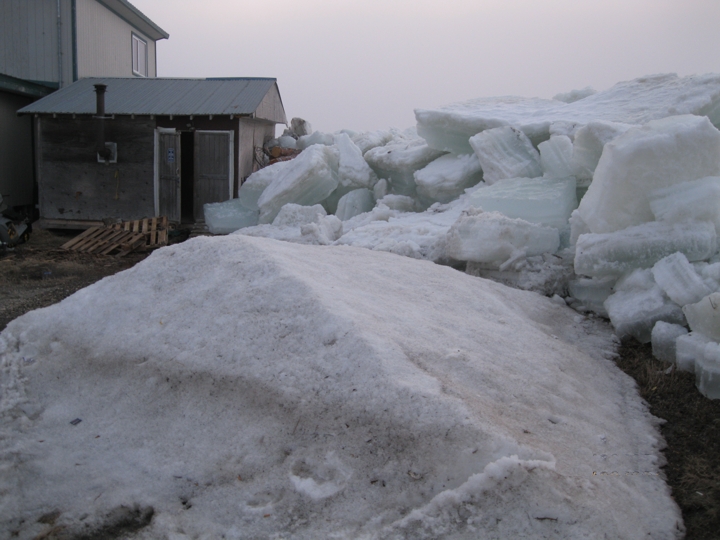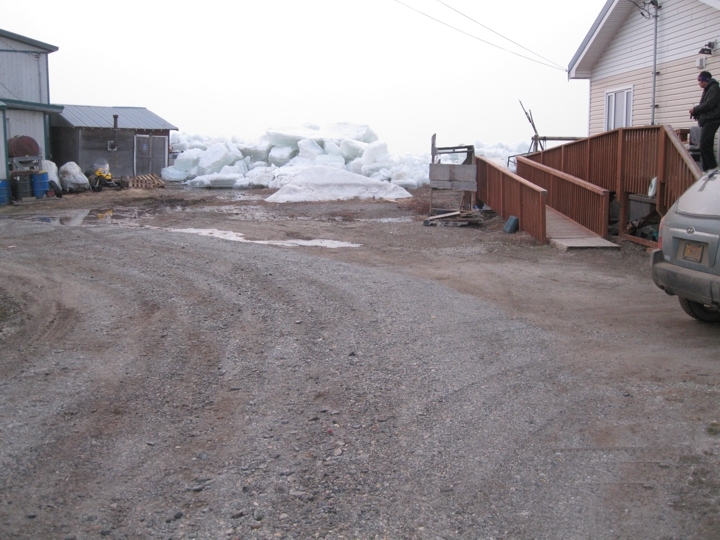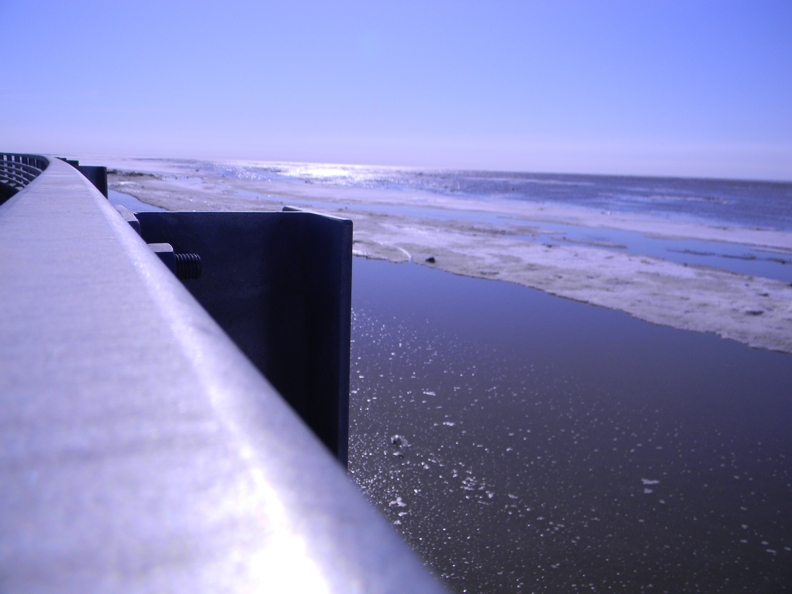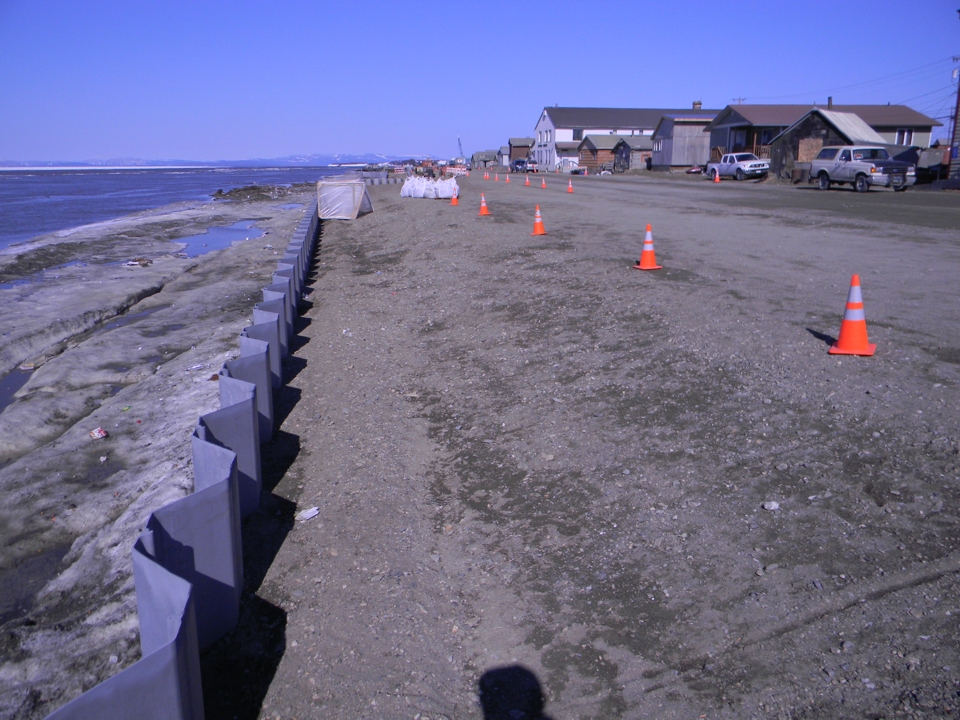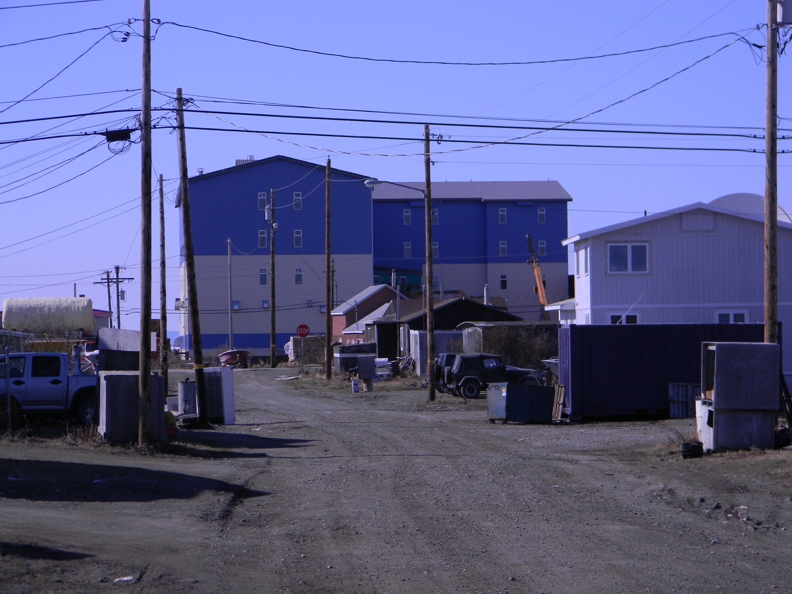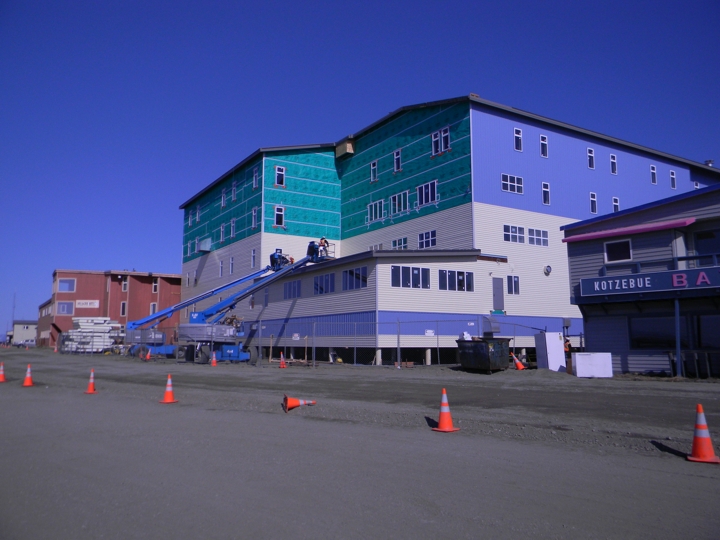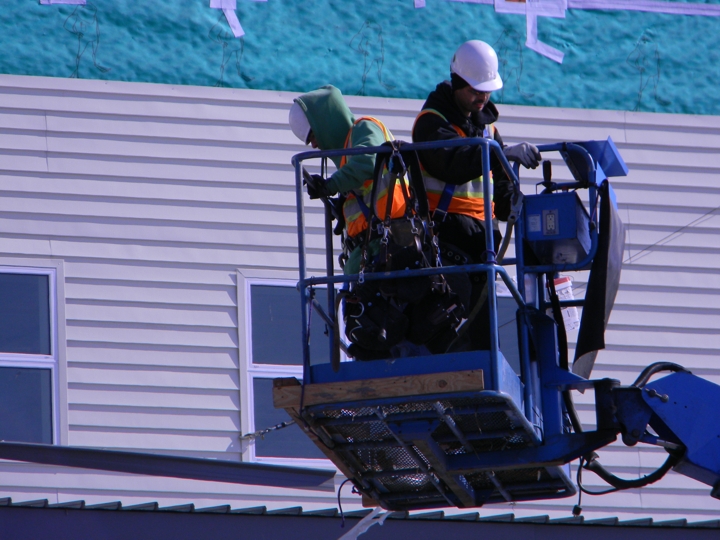 Cinco de Mayo Fog-Frost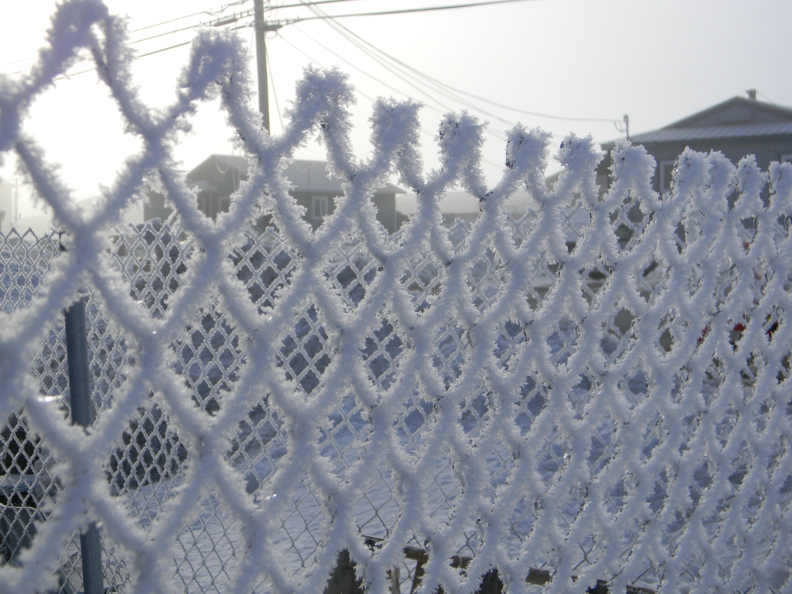 April, 2011

Does anyone else find it strange that the new Hotel has the same Blue over beige Color combination as the Jail and Liquor store?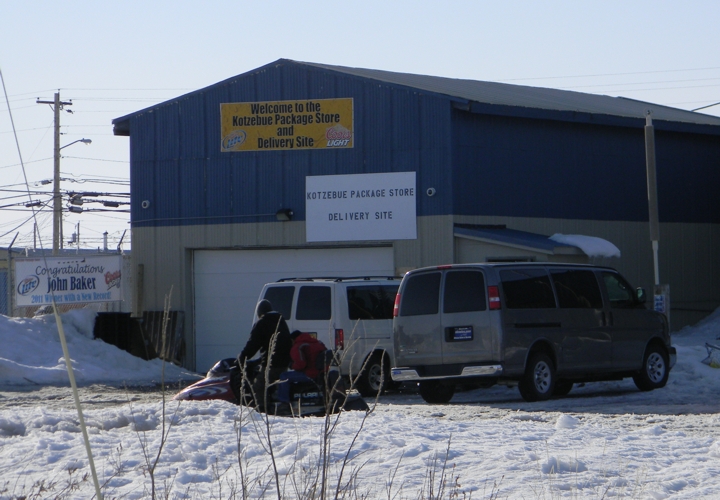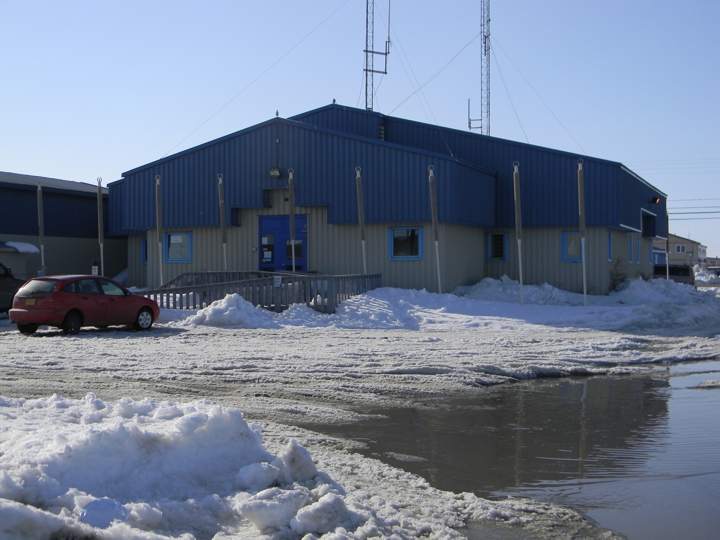 First Glimpse of the color scheme for the new Hotel!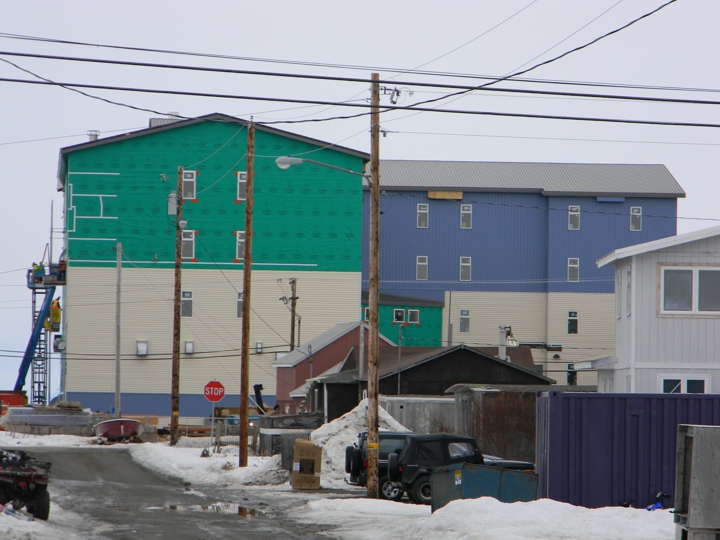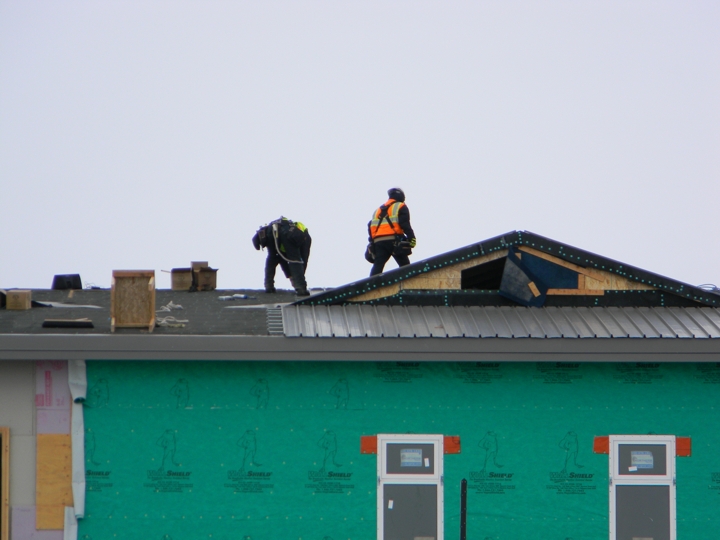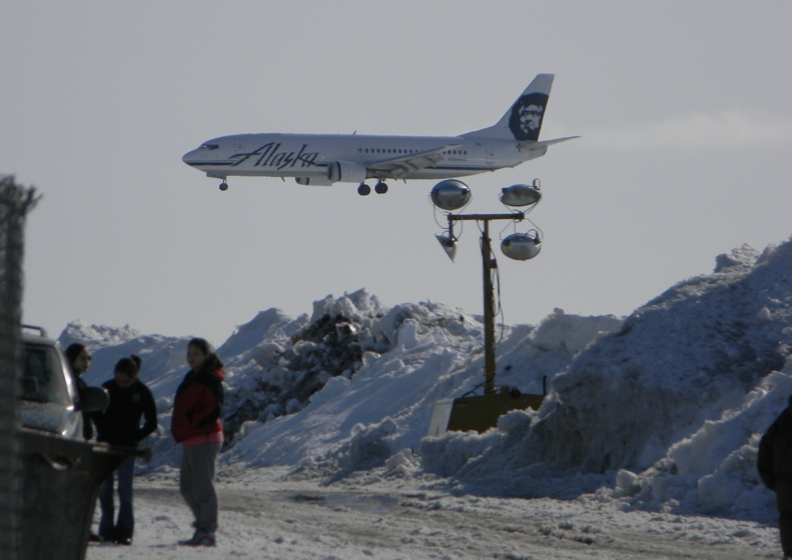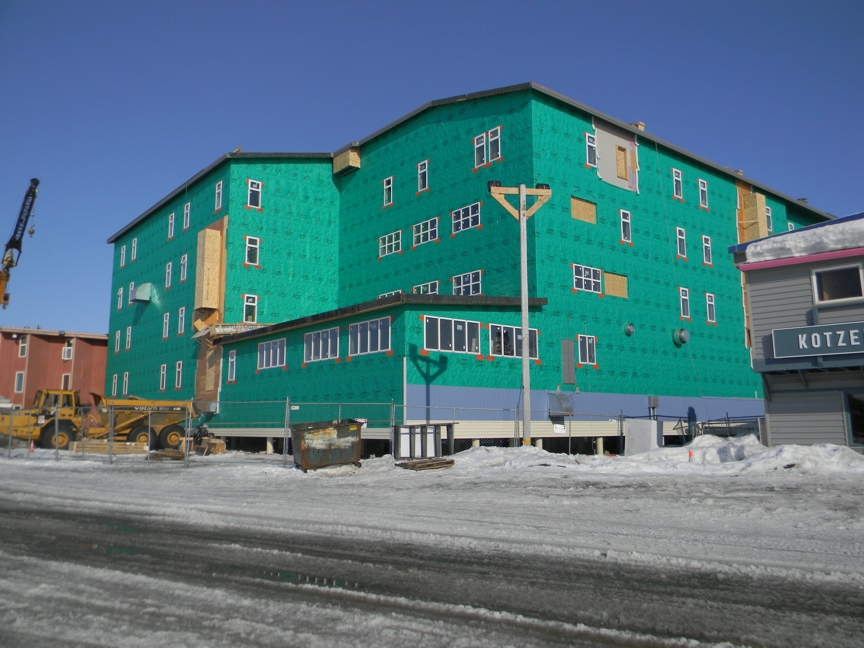 March, 2011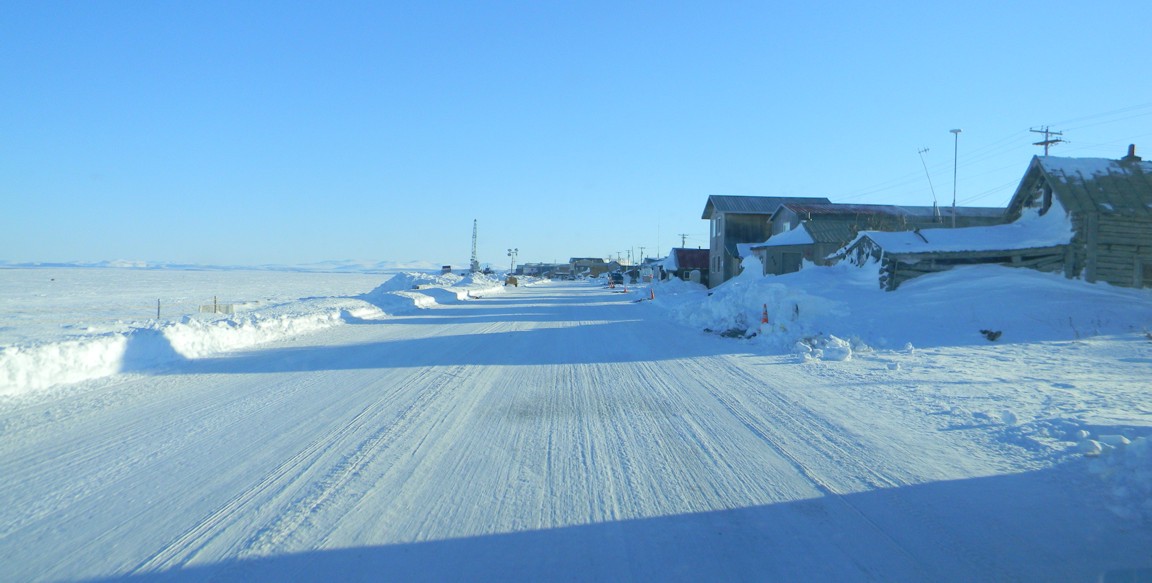 The new streetlights were removed due to 2 falling during a blizzard.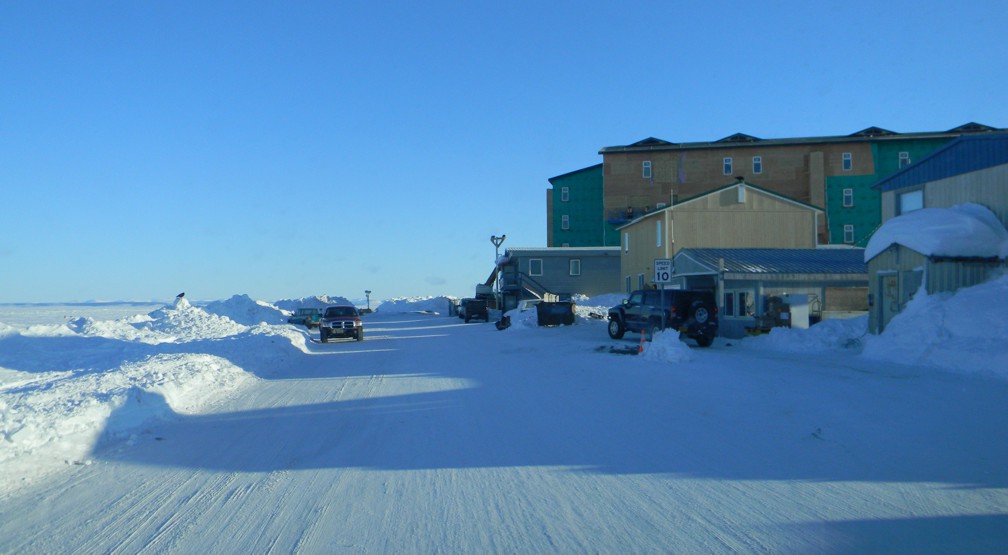 New Nullagvik Hotel in progress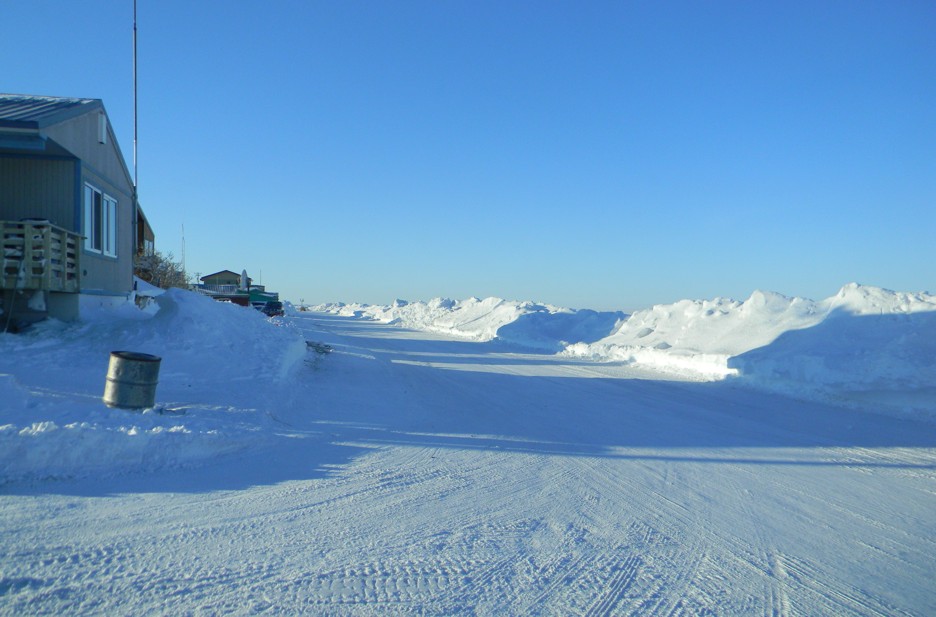 February, 2011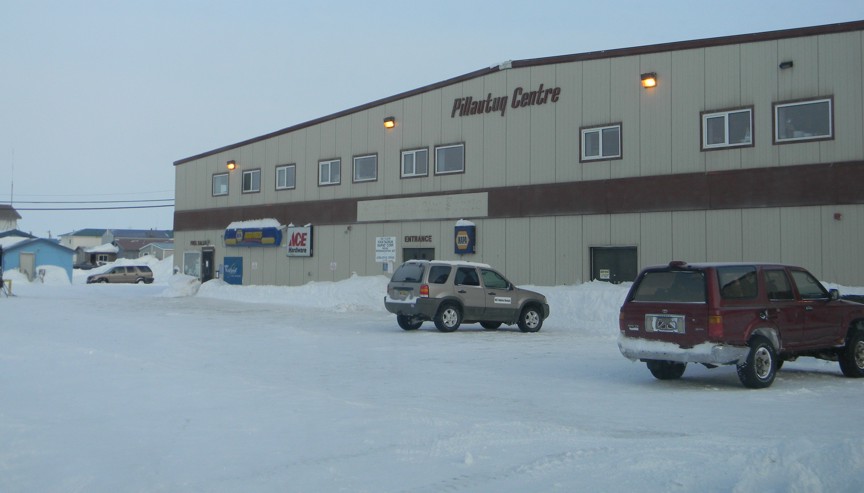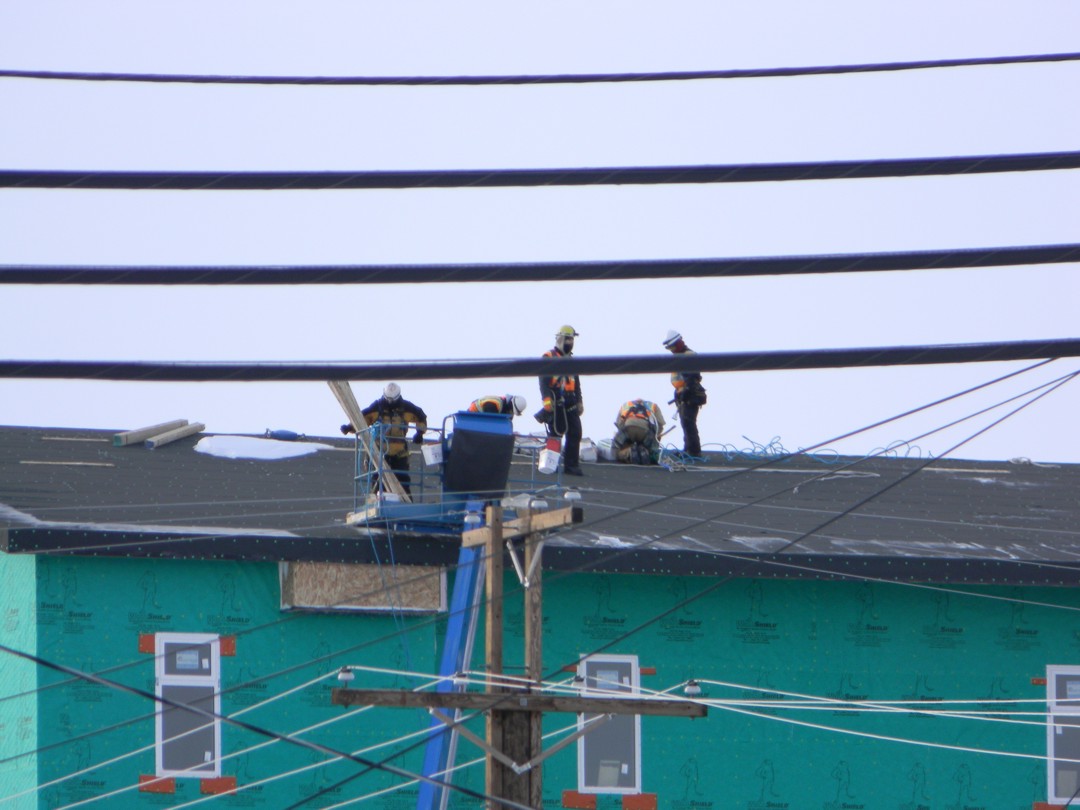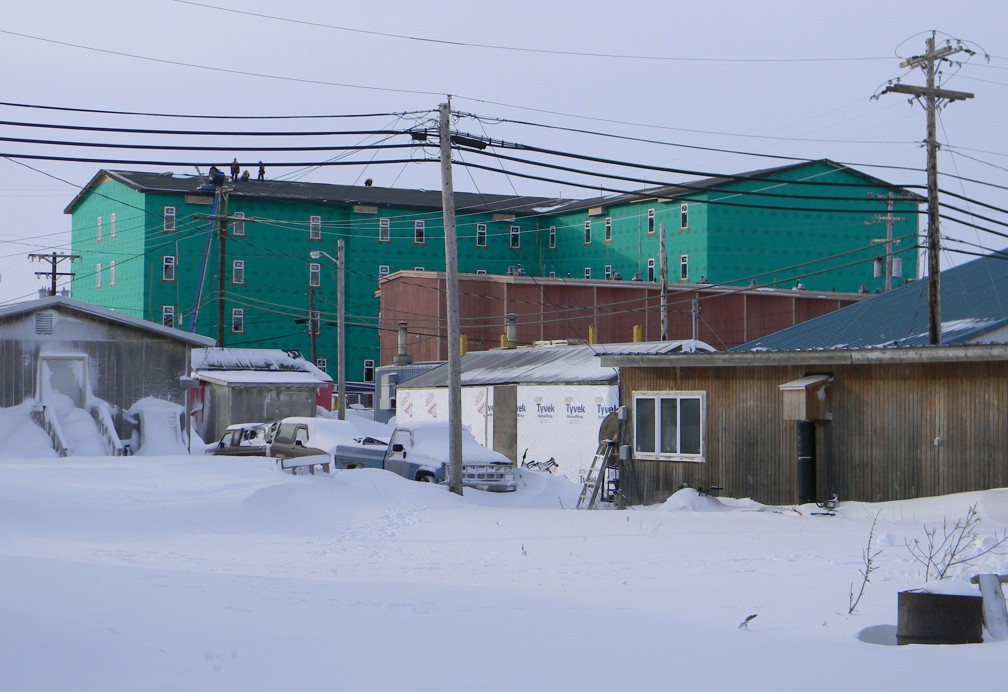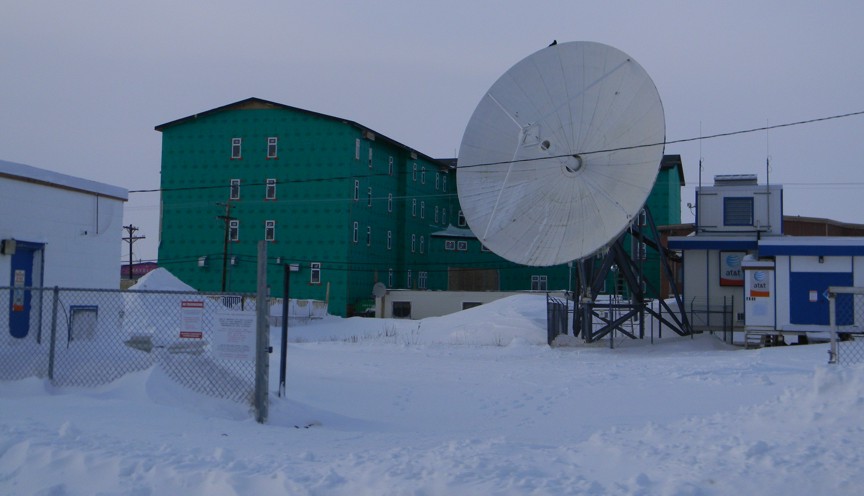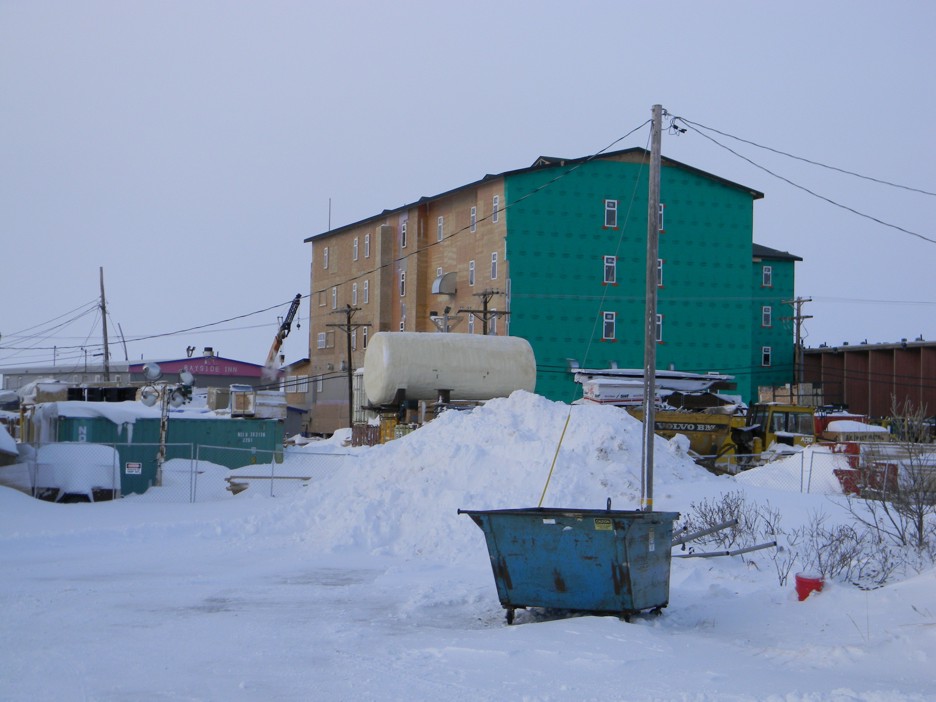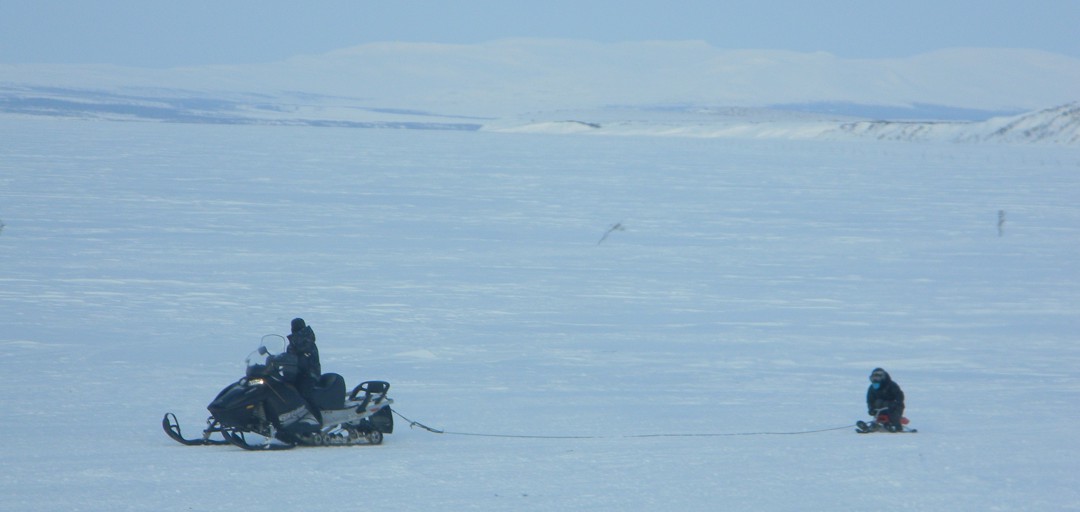 Zoom zoom zoom!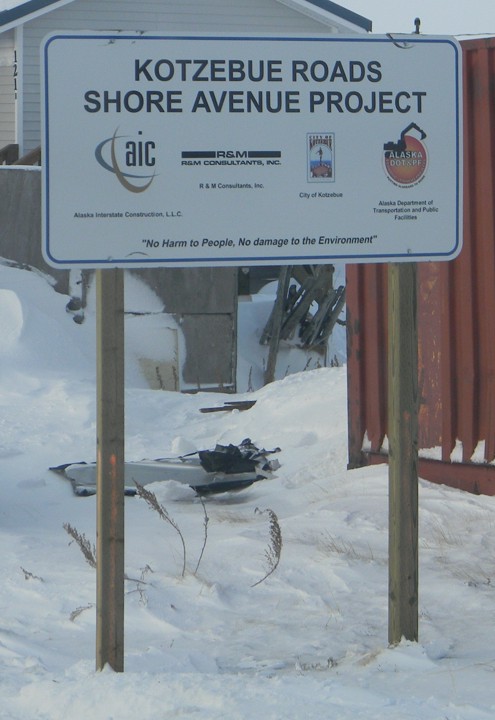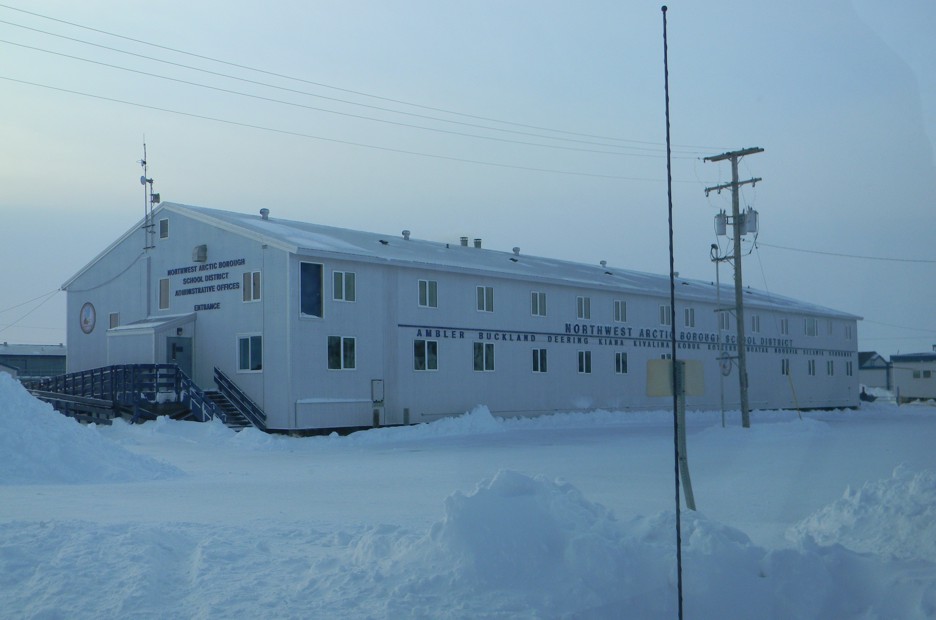 Northwest Arctic Borough School District Building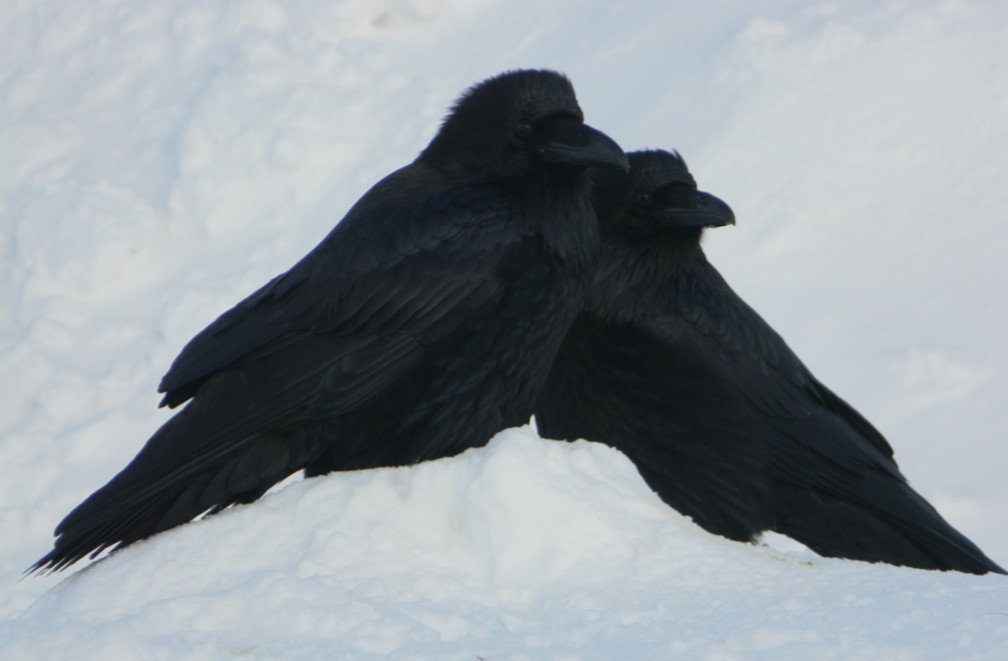 Northwest Arctic Heritage Center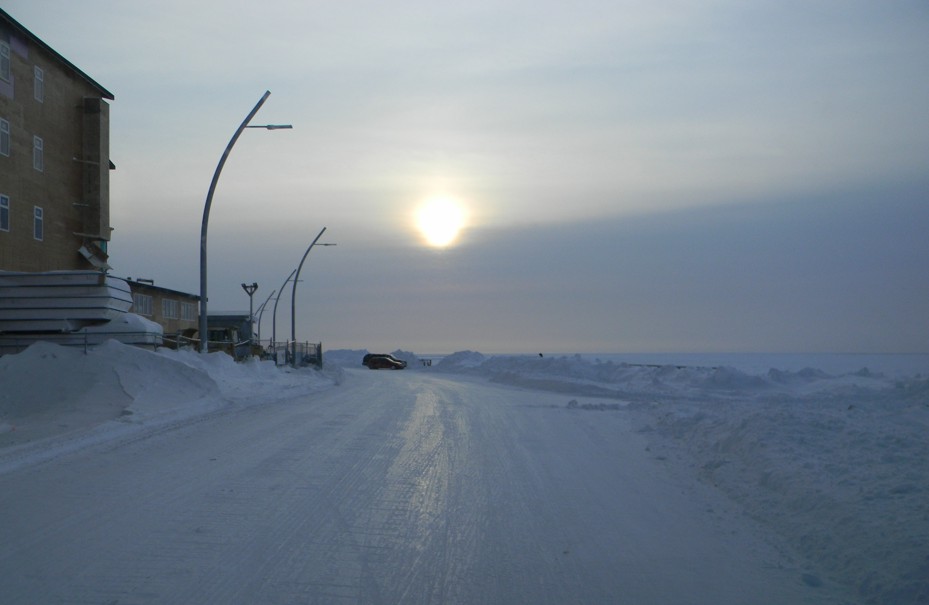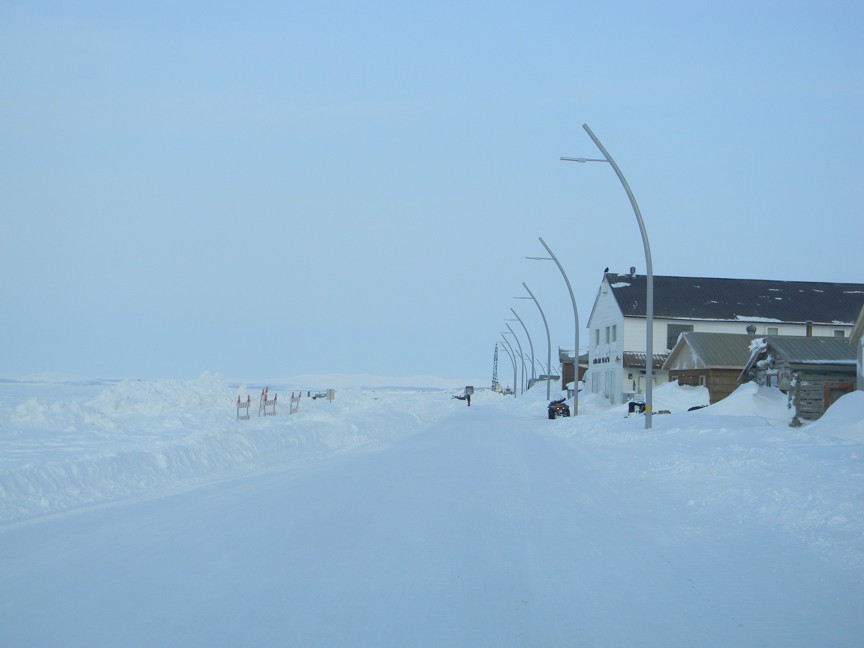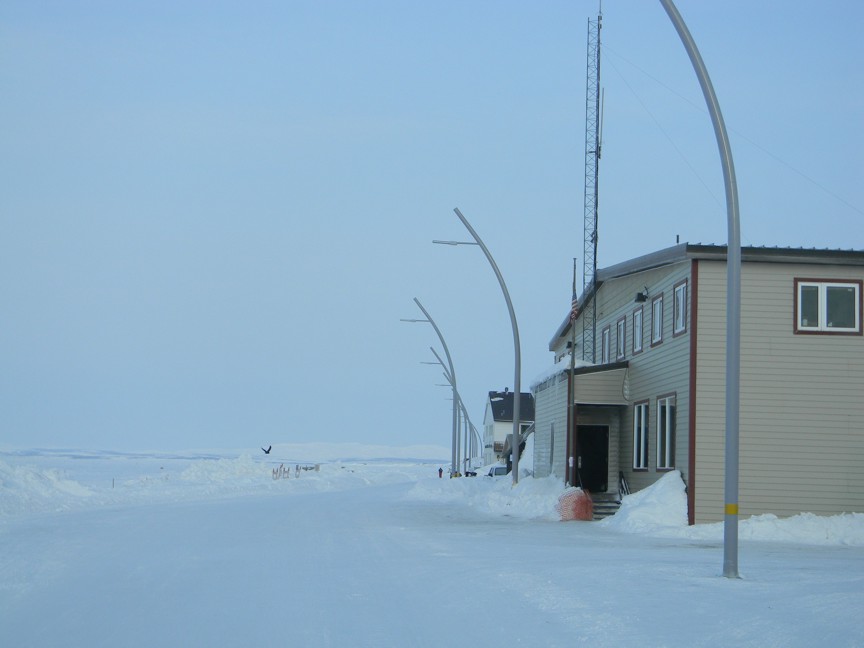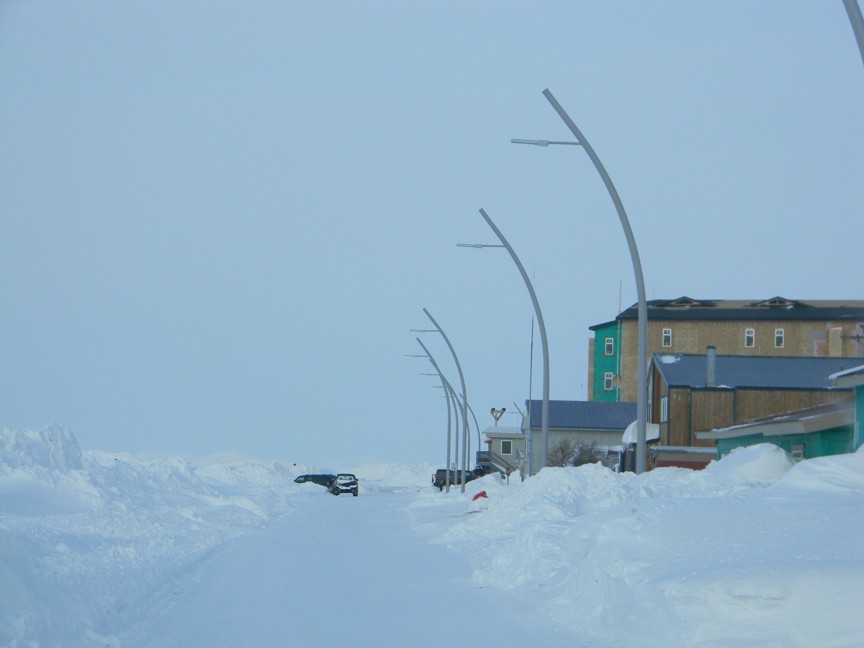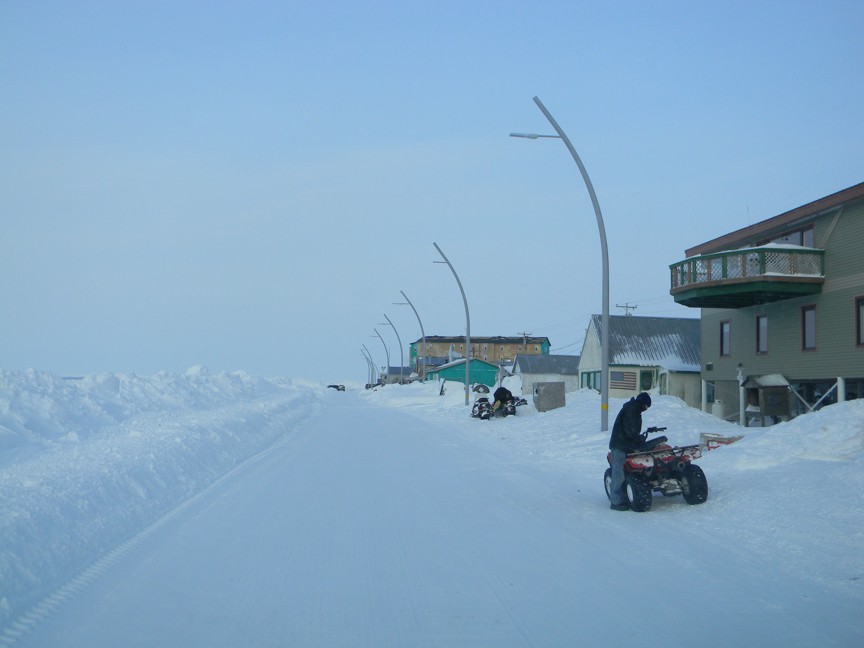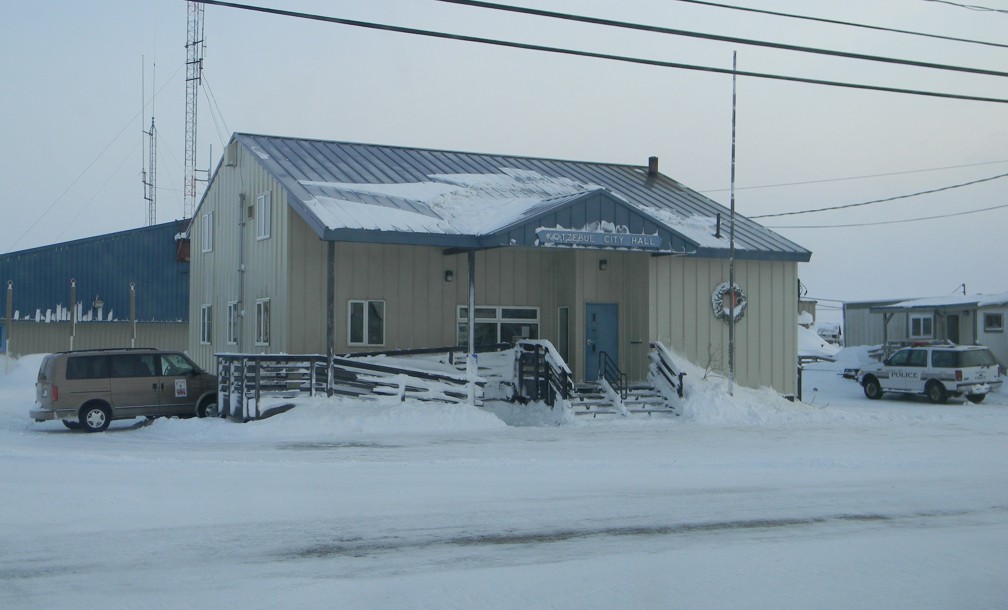 City Hall, Kotzebue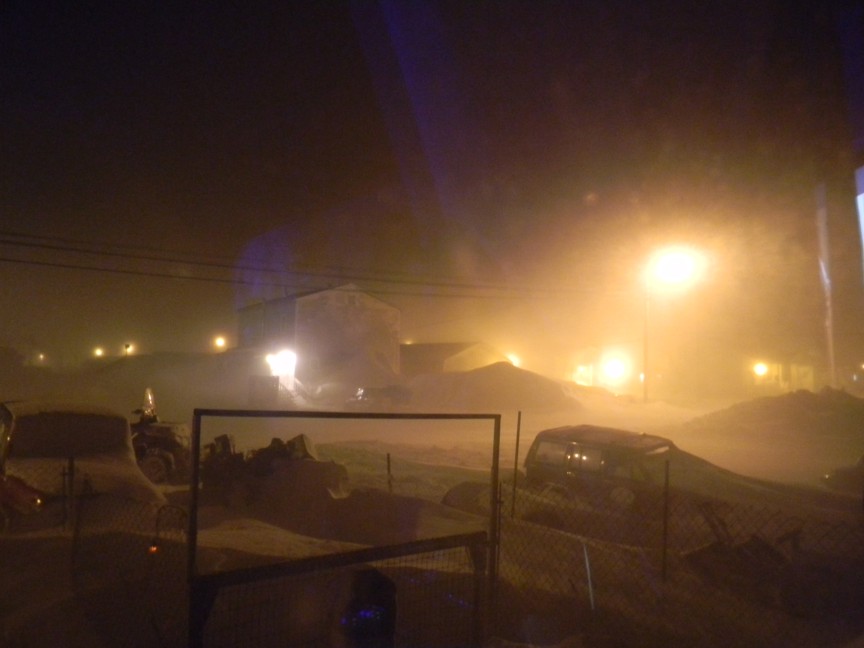 Blizzard 2-23-11
---
To the City of Kotzebue Main Page