Historical Photographs of Kotzebue Alaska
Page 8 1967-1969
Where is Kotzebue Alaska?
Herein are Historical Photographs of Kotzebue.

Please wait while pictures load
If you can put a date or names to these pictures, contact the web-designer.
If you have pictures to share, send them (any format)!

Latest additions here at the top!

---
This page has 148 photos provided by Jill Bambara.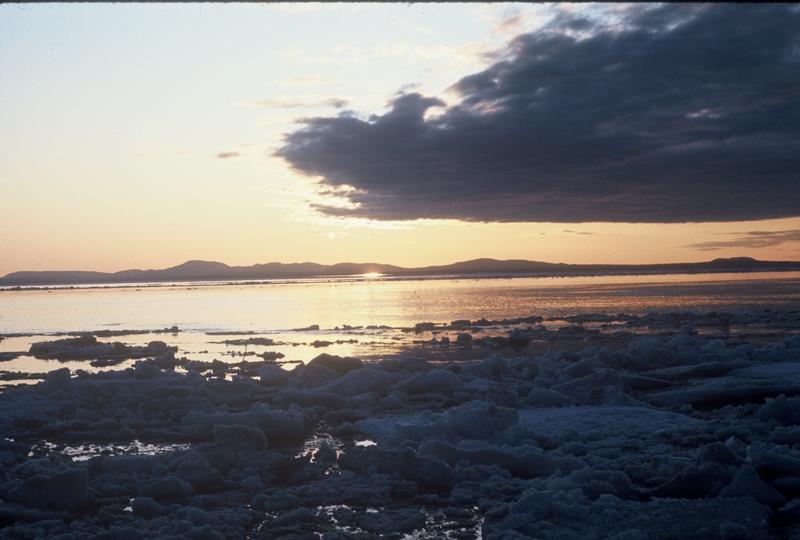 midnight 06-68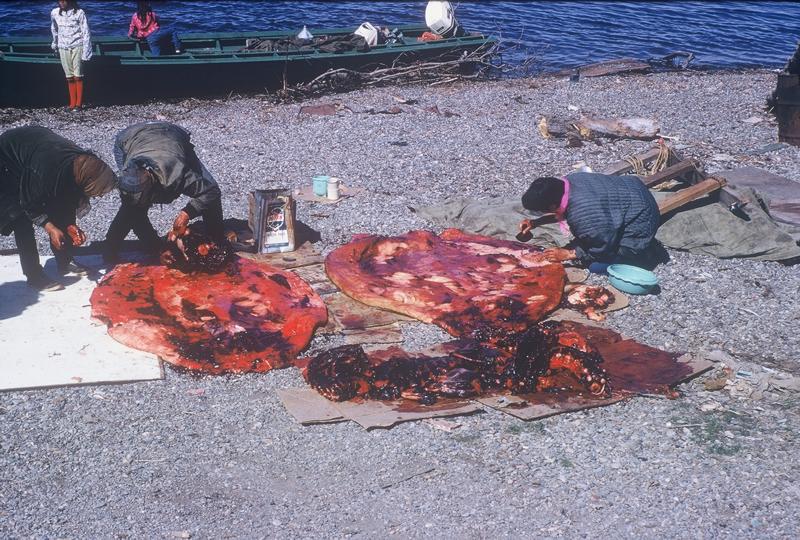 cutting oogruk 06-68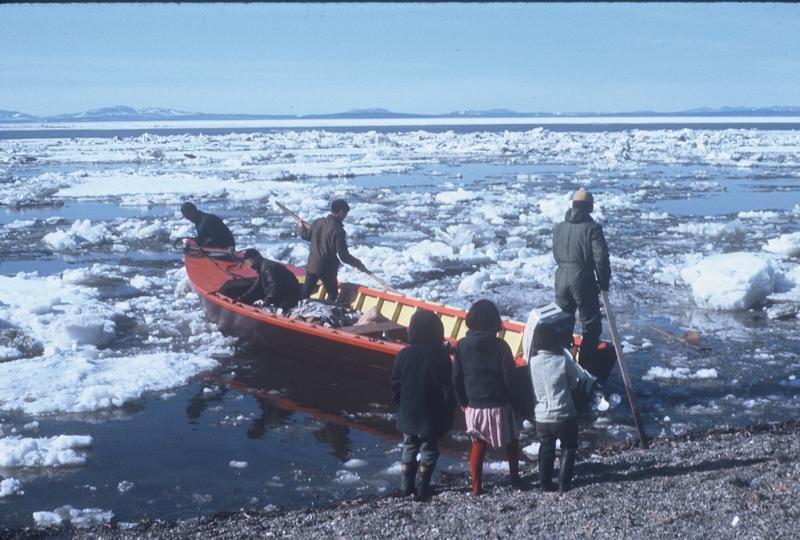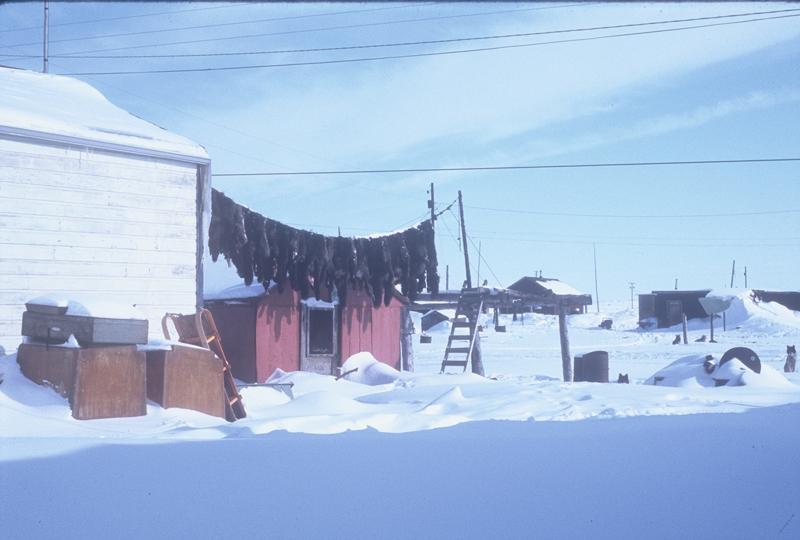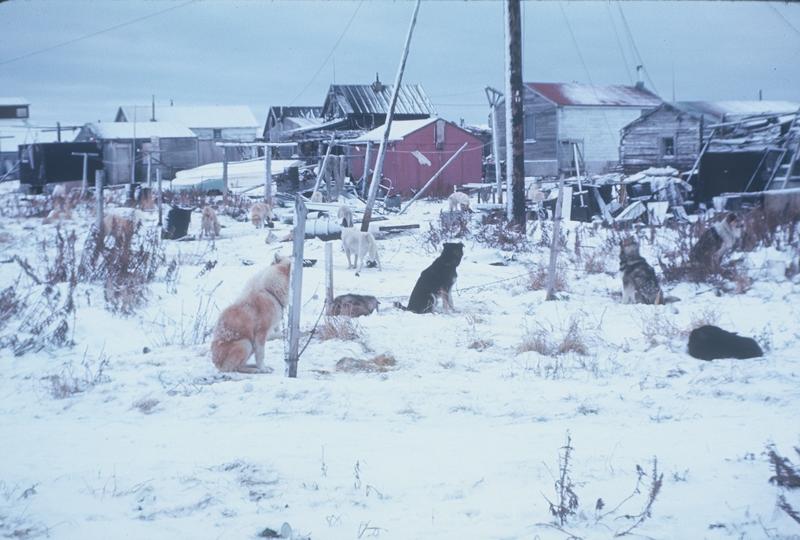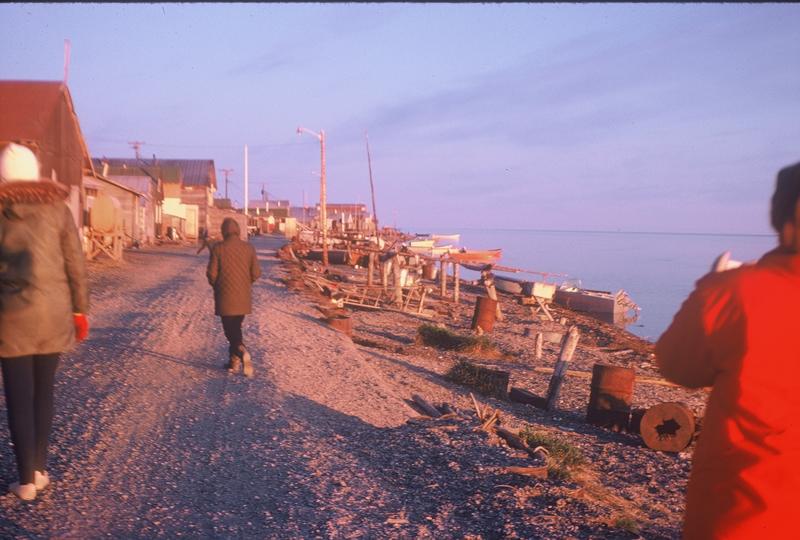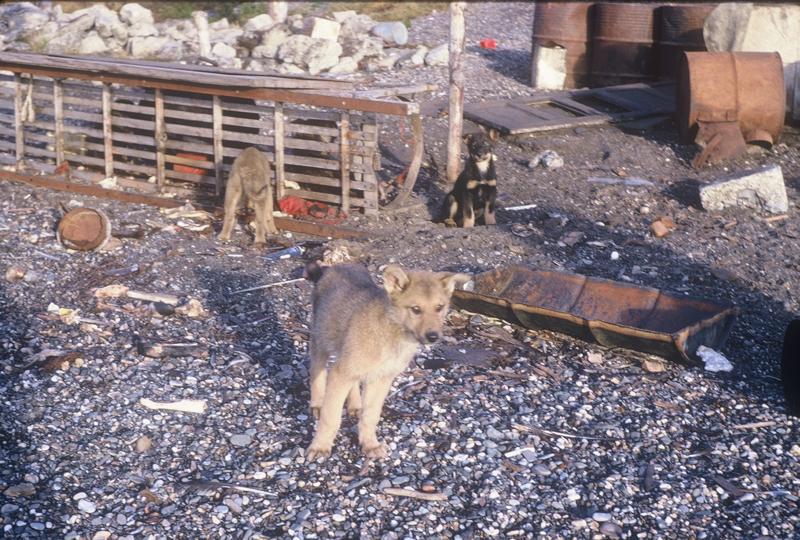 Friends Church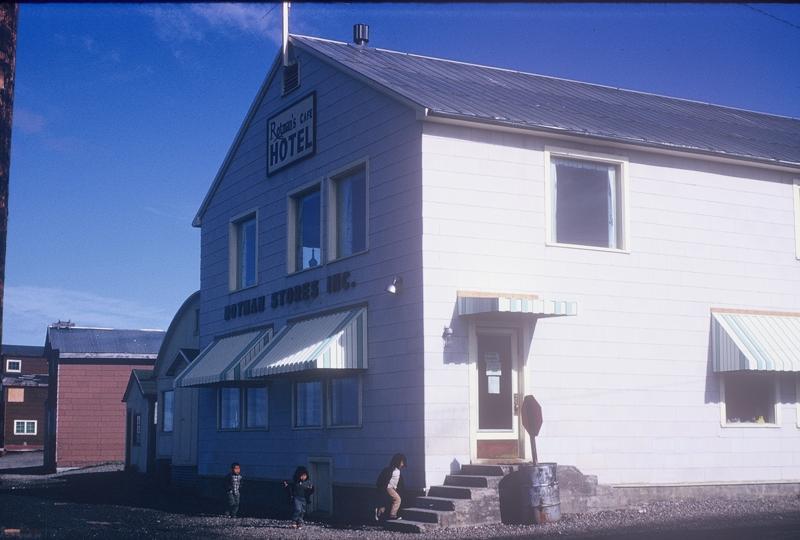 Rotman's store '67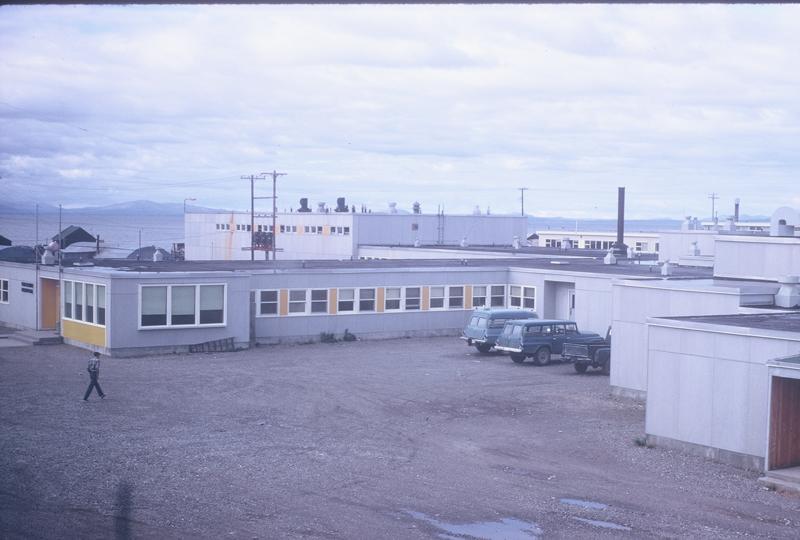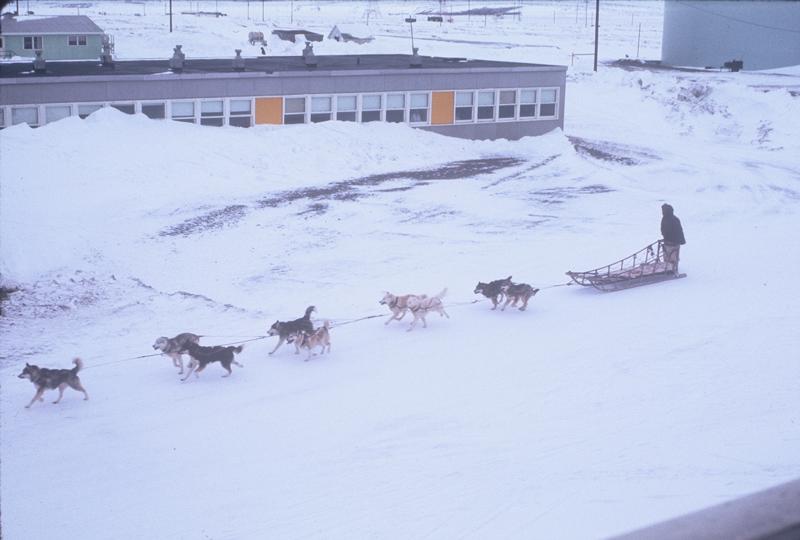 dogteam in front of hospital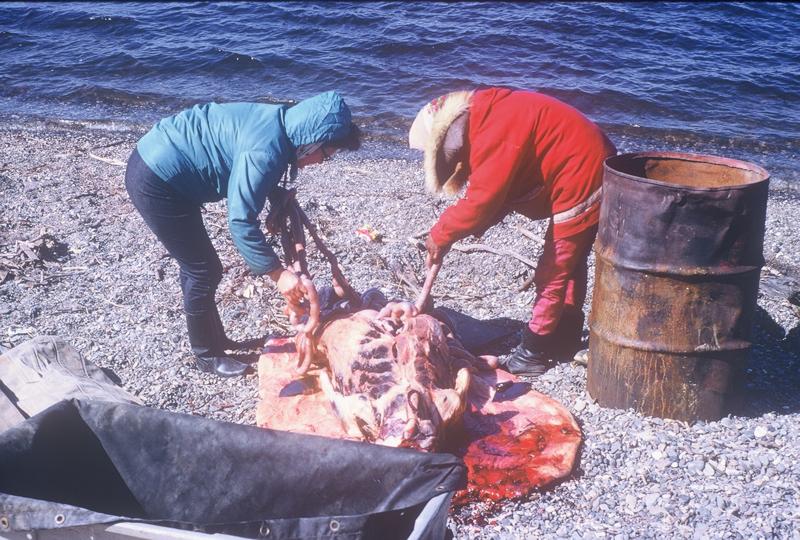 cleaning oogruk

Beluga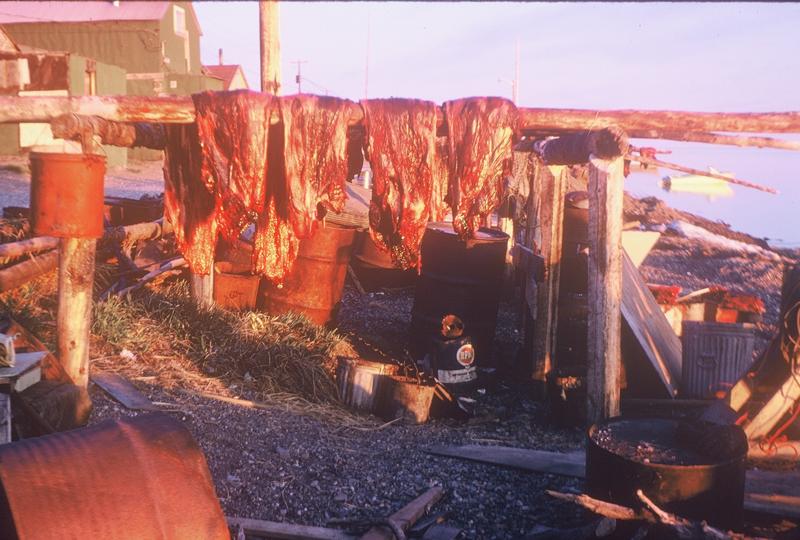 oogruk drying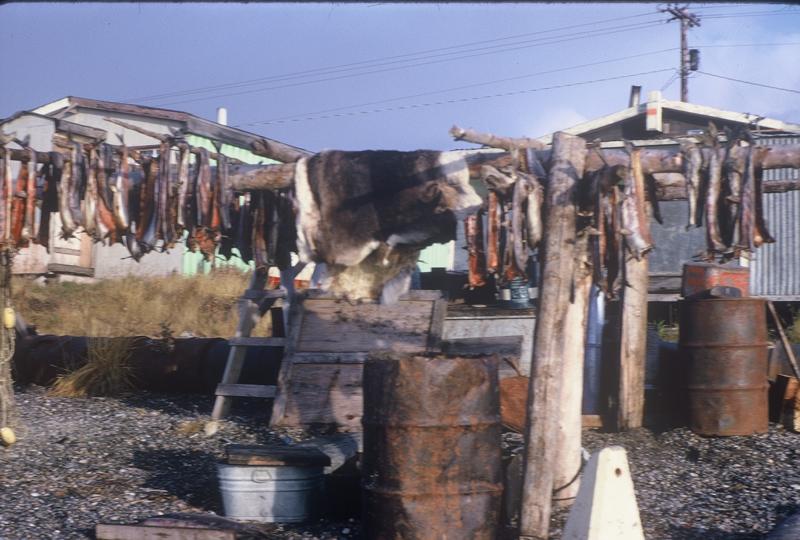 Shirley & Jill, Dr. Harry Owens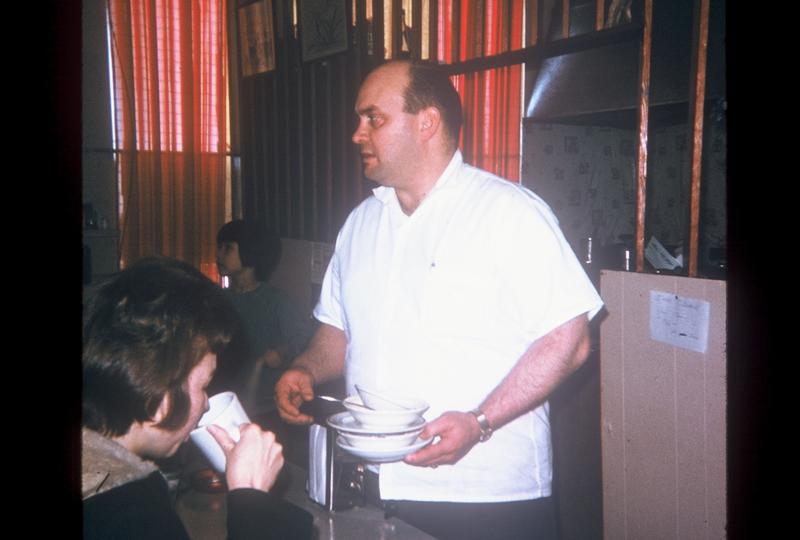 Tony's Grill on Front St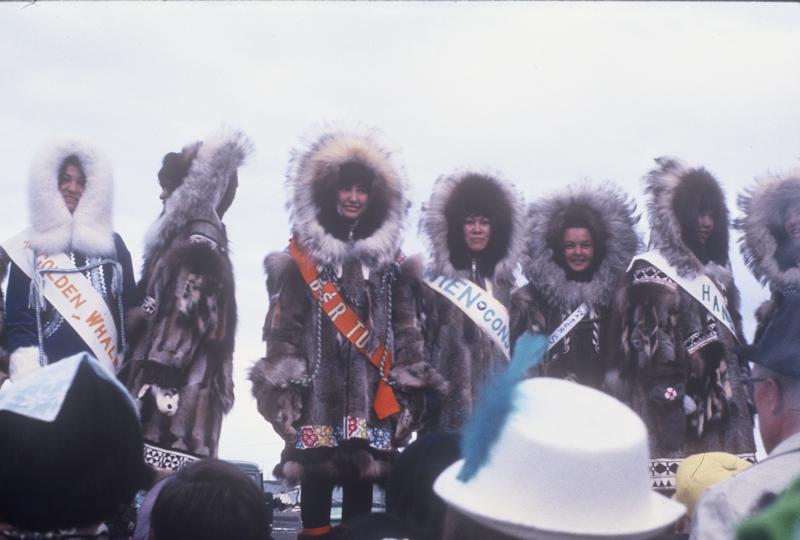 beauty queens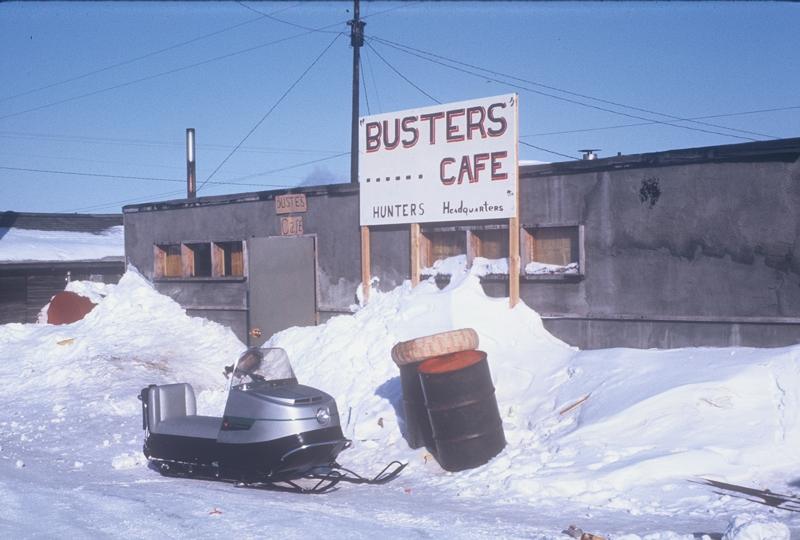 Buster Cafe had good steaks either ? meat or moose, caribou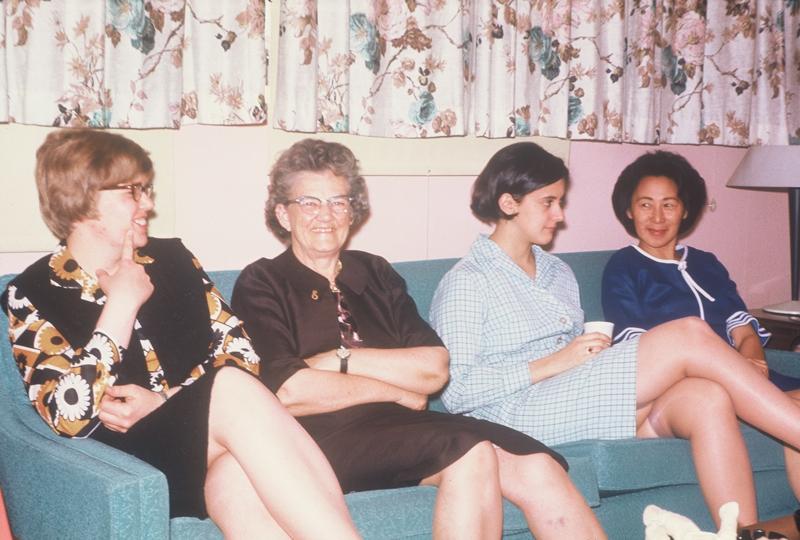 Sally, Mrs.Chappel, Jill and Queenie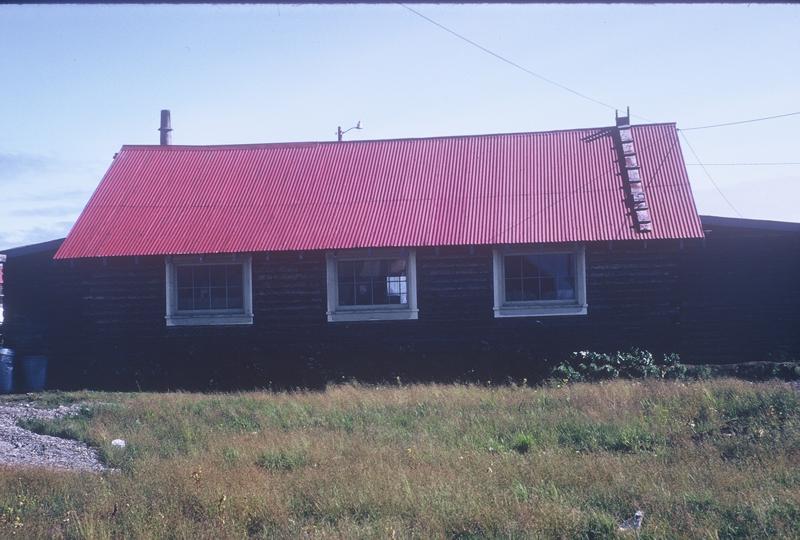 library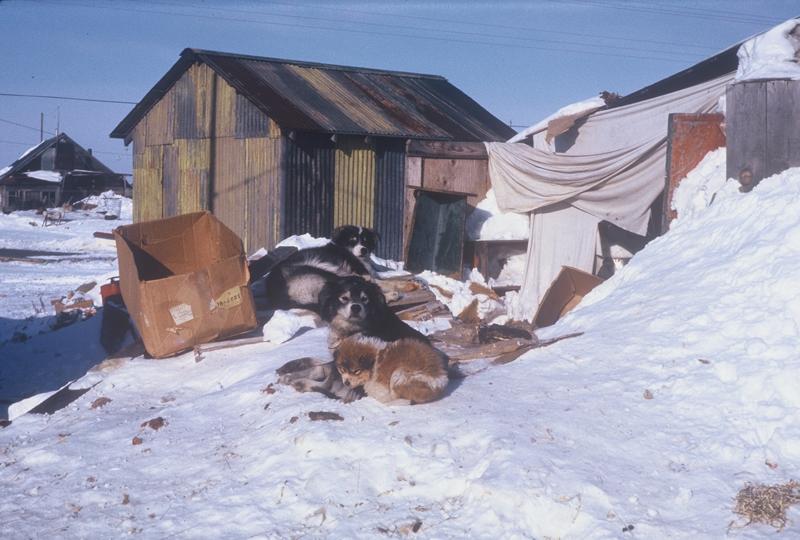 Daisy Lands place

cutting beluga 07-04-69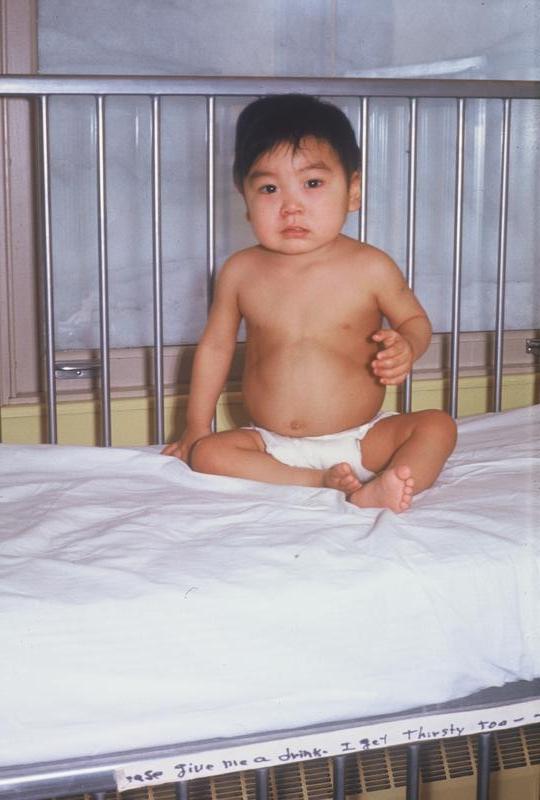 Jeffery Monroe in hospital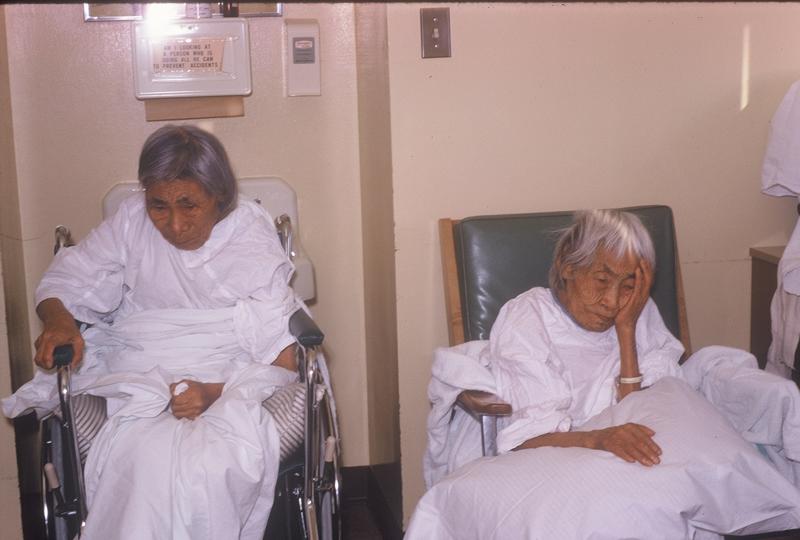 Irene O'Connor & Lena Jessup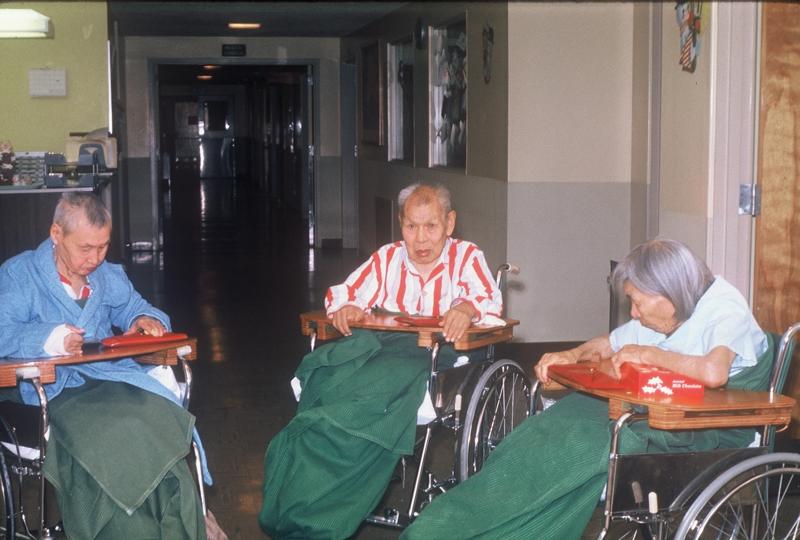 Thomas, Andrew and Irene at nurses desk in wheelchairs

Cathy and Leo Greene

Emma Hunnicutt and baby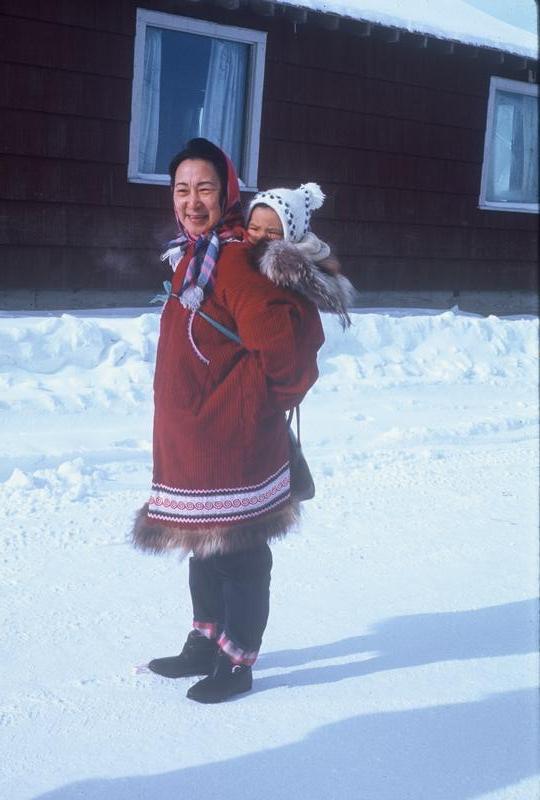 Ester Tiepelman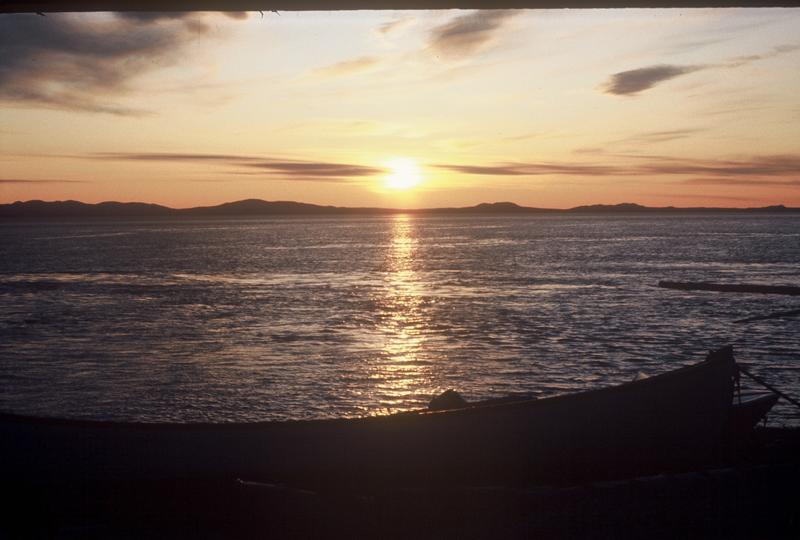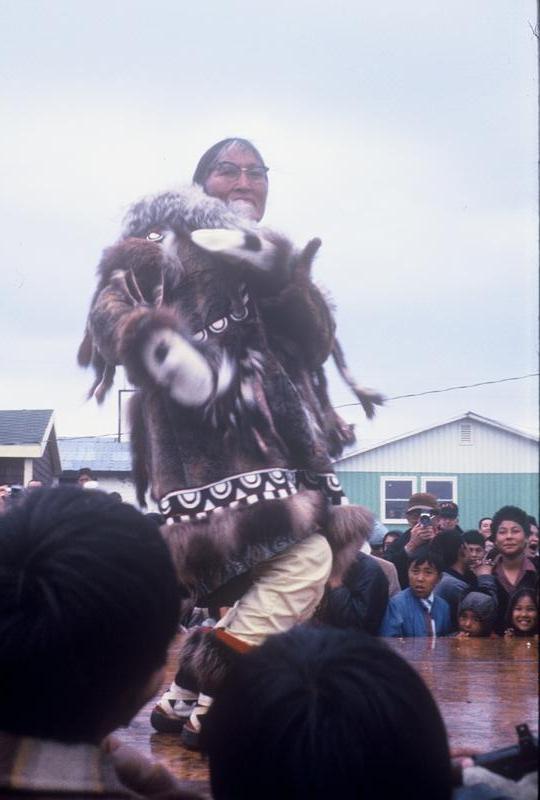 Lucy Jensen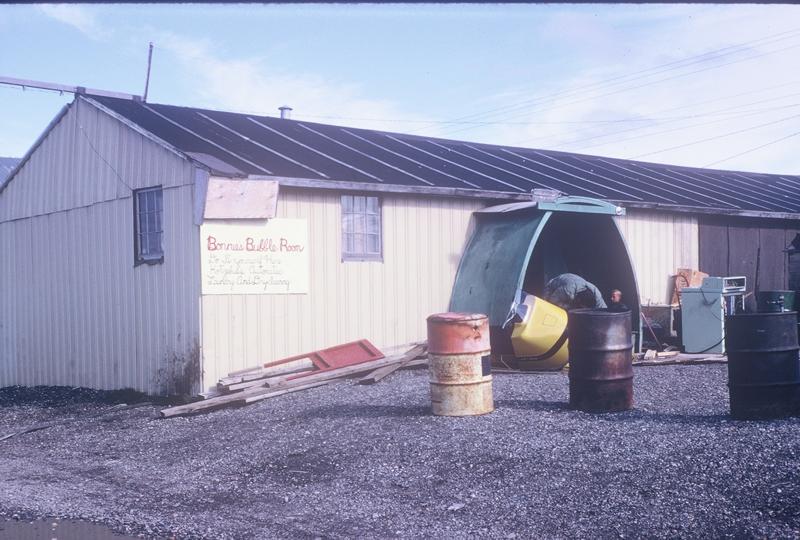 laundromat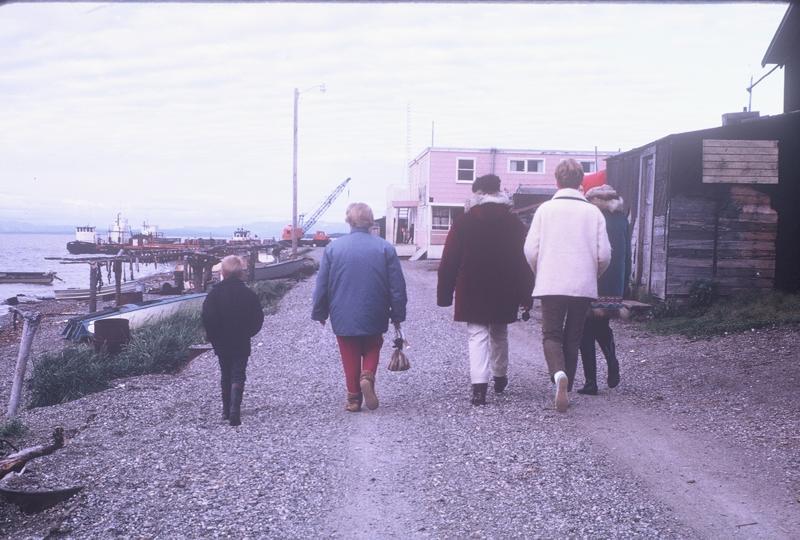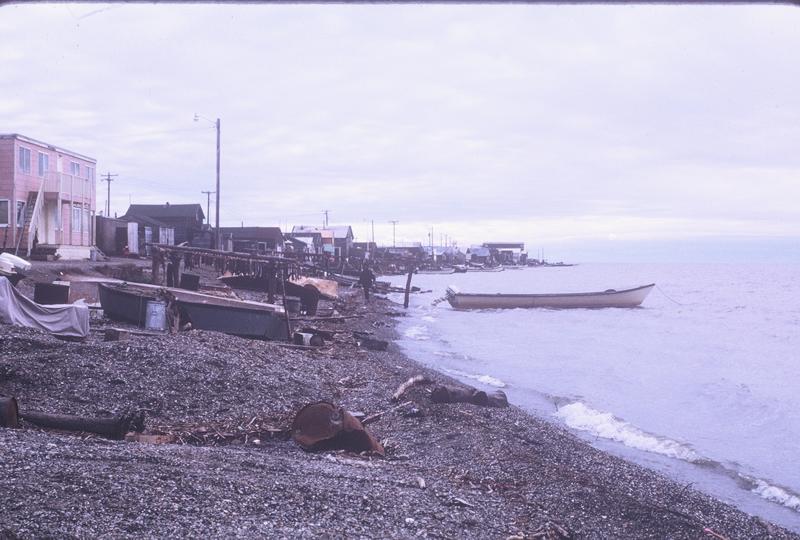 picnic on beach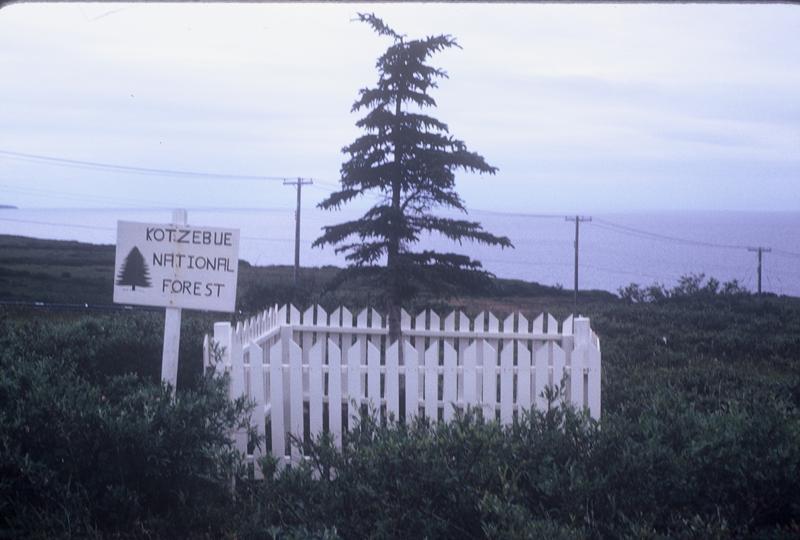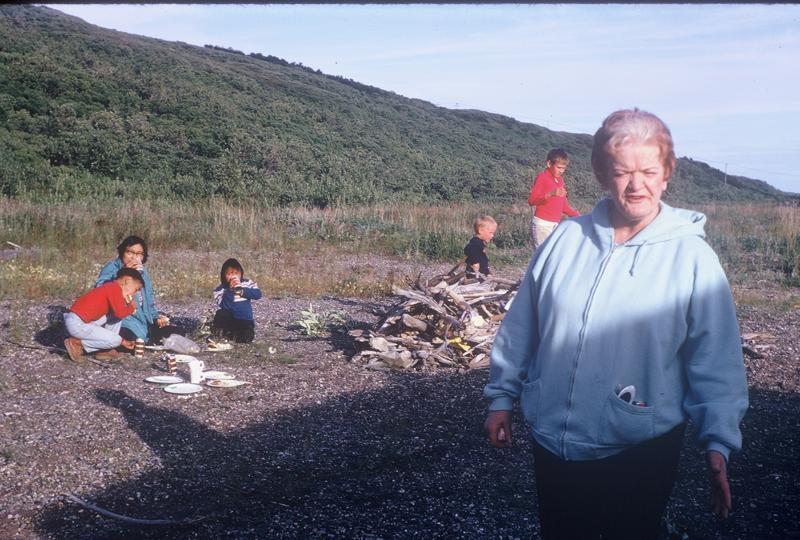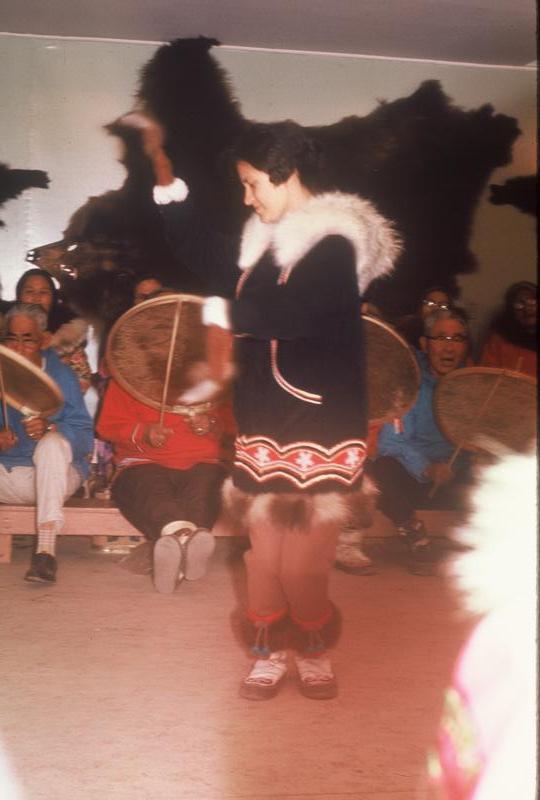 Mae Sheldon

Paul Green 08-'68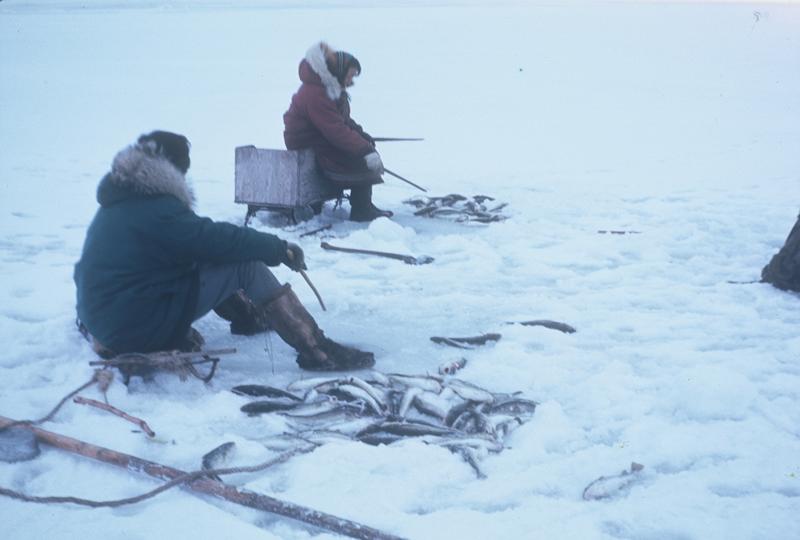 hooking on sound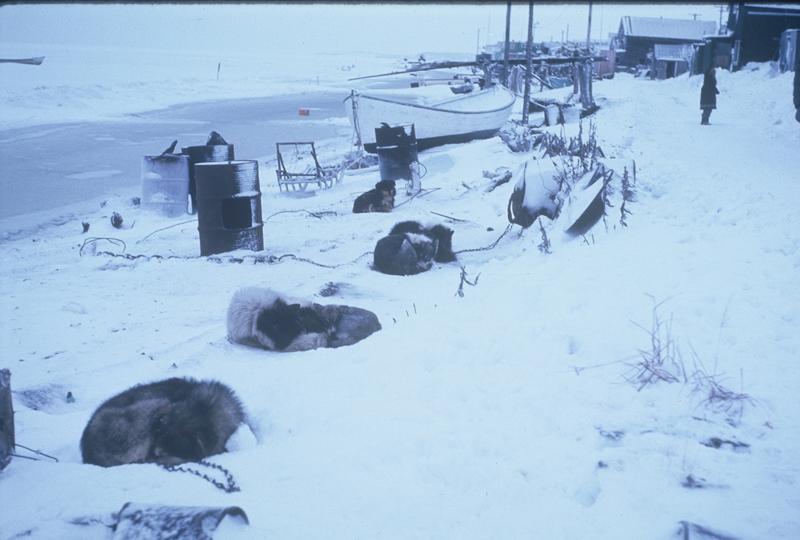 dogs in winter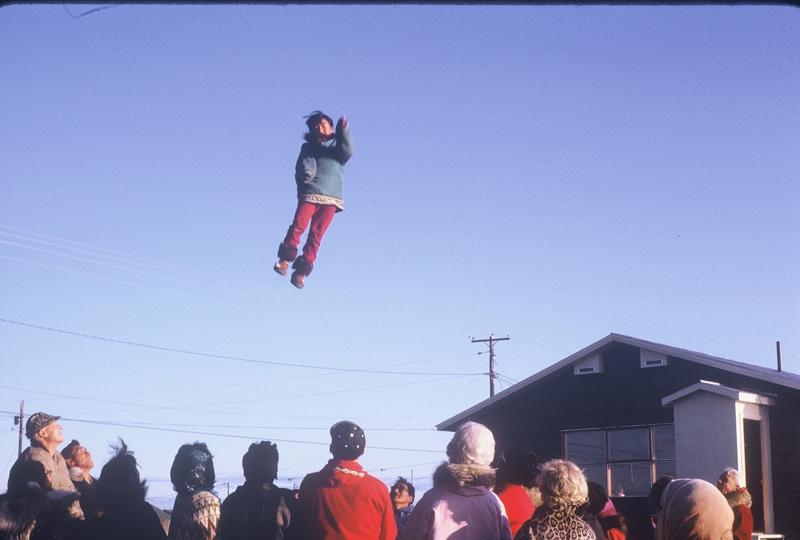 dog team 12-02-67 at -30 degrees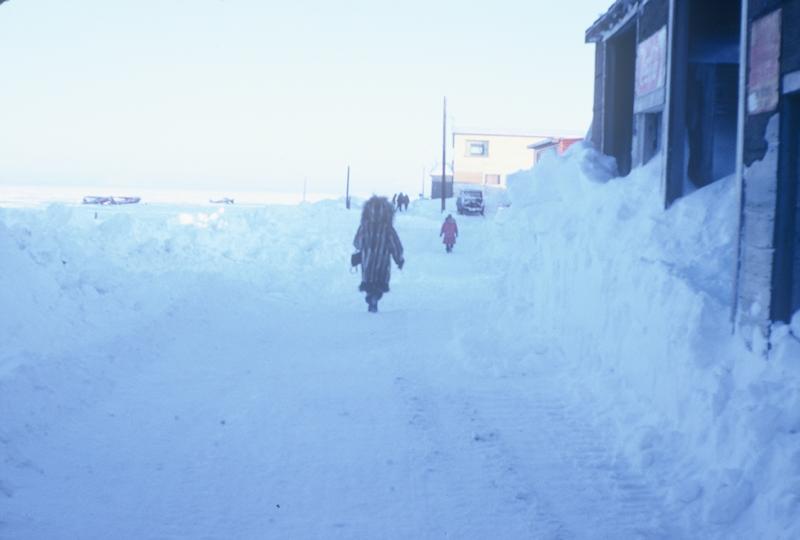 Front St. 03-09-68

Children and dog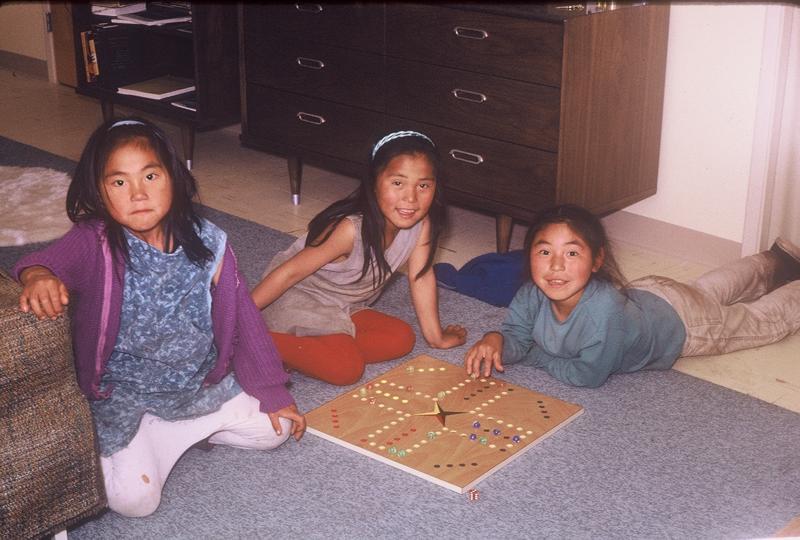 blanket toss 07-04-68

Kotz. drive in 08-68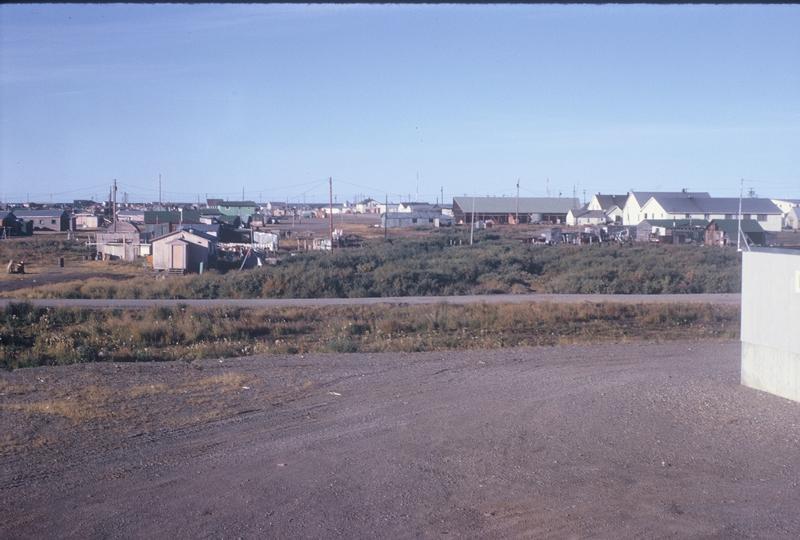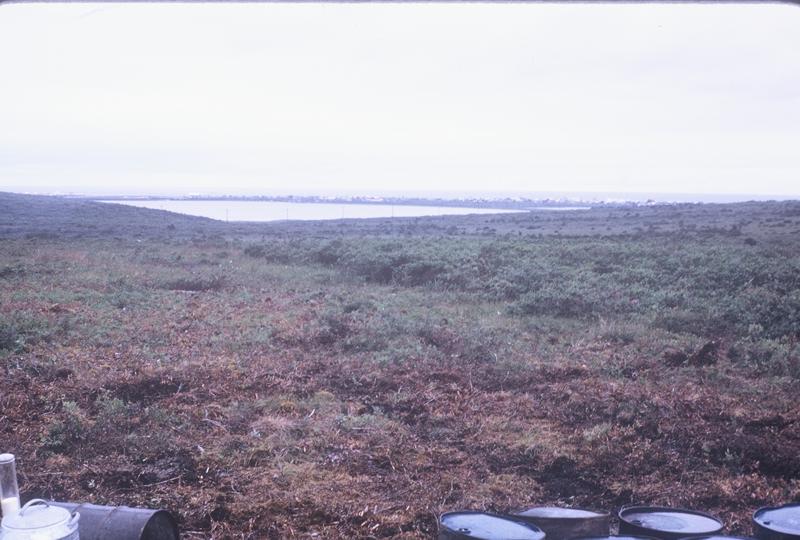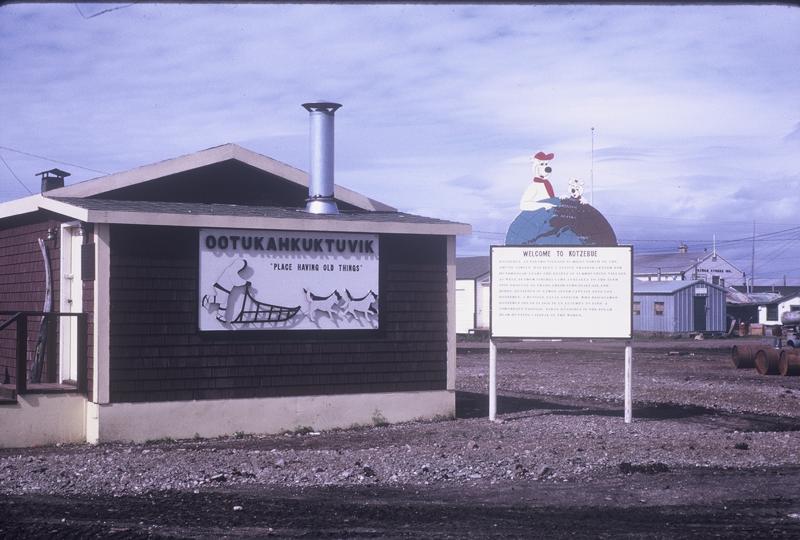 Episcopal Church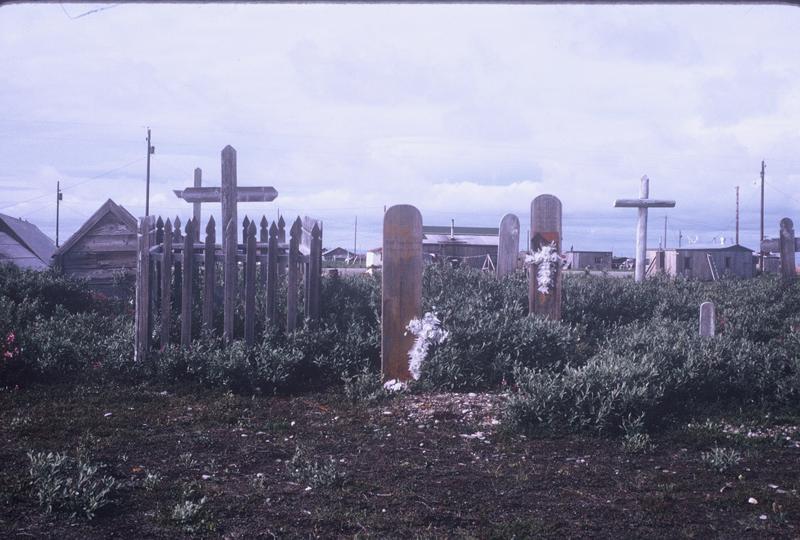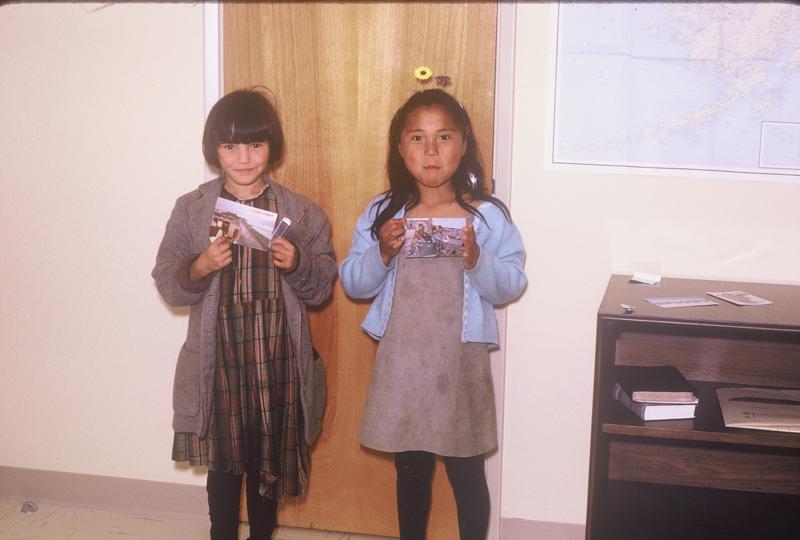 Sally and Carrie July, '67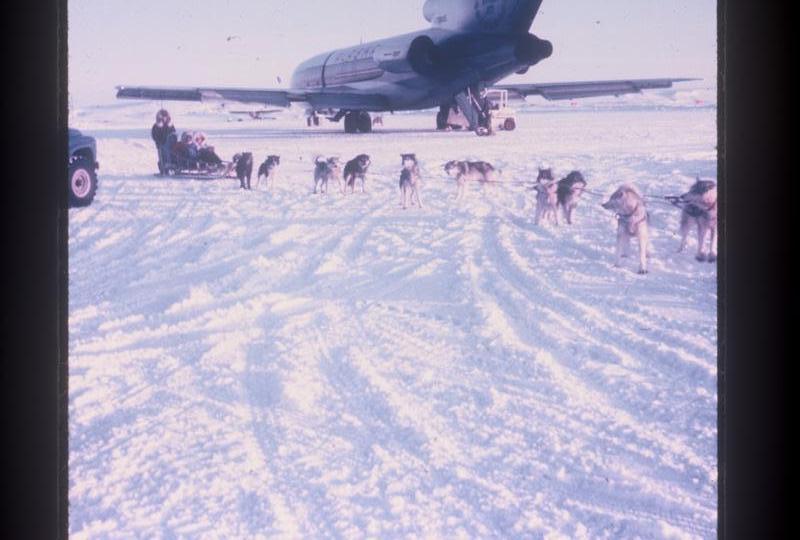 jet and dogteam 02-29-68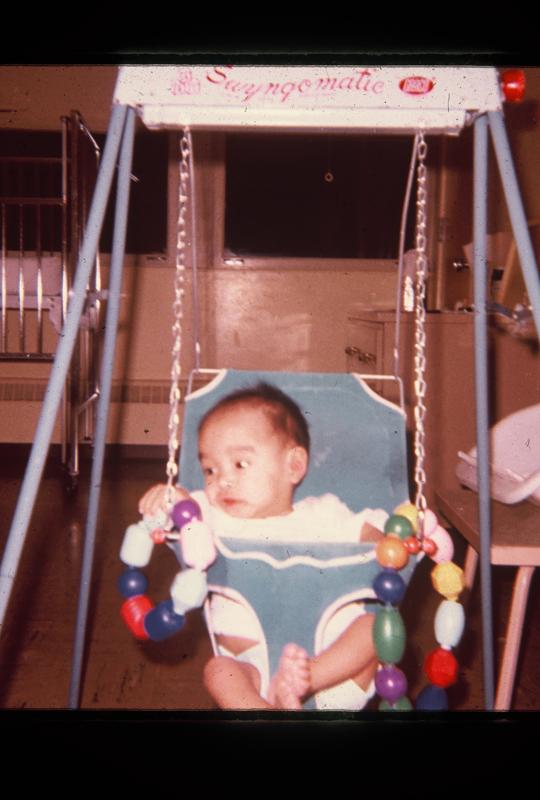 Herbie he one of a set of twins the twin was fine and was at home Herbie was about 9 months old

Herbie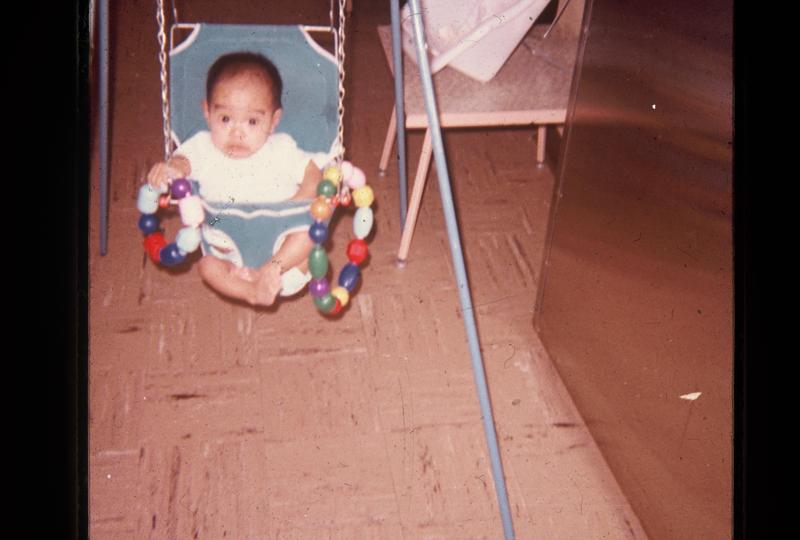 Herbie again it was Christmas time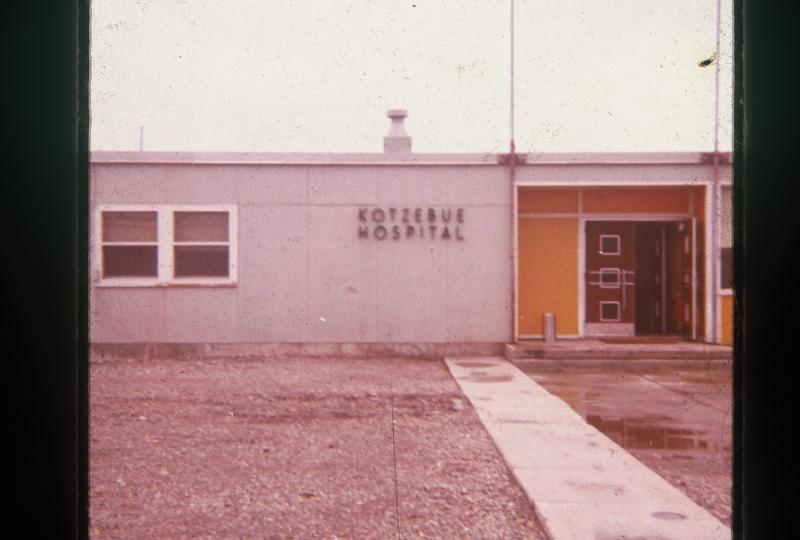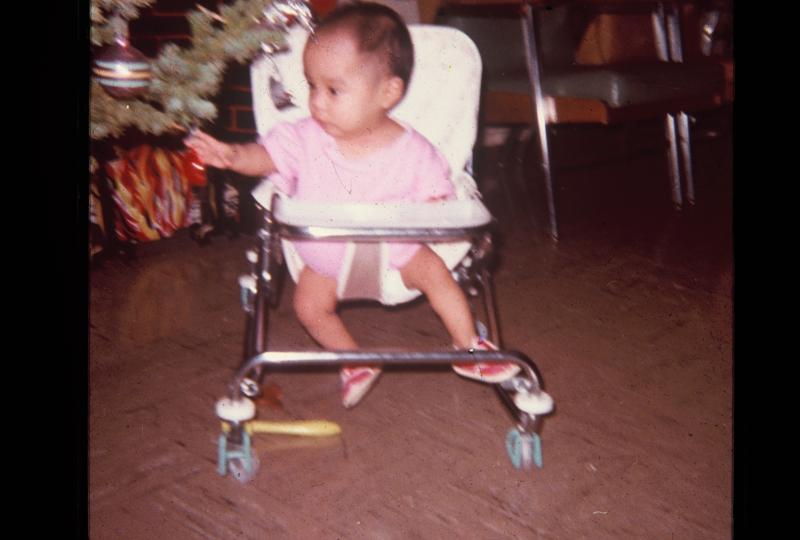 Herbie he was the favorite of all the nurses

Micheal from Little Diomede he had been at the big hospital in Anchorage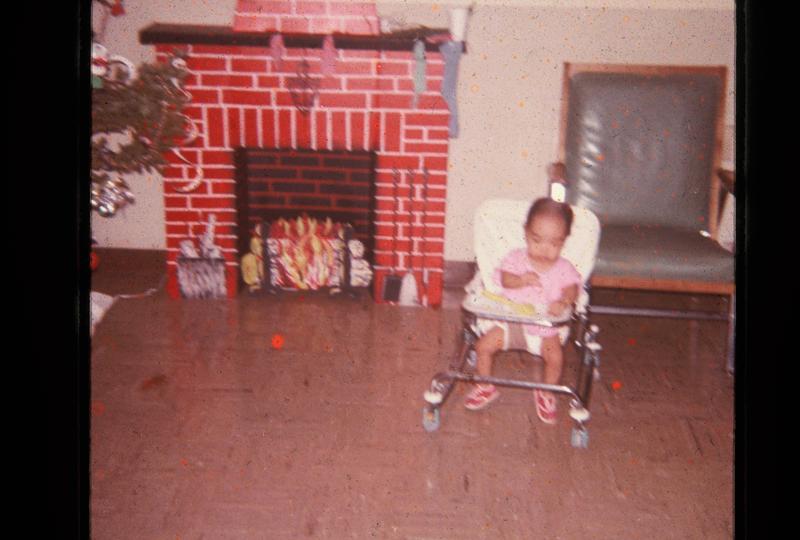 Herbie

kids for a clinic at the hospital might have been tonsils

Herbie again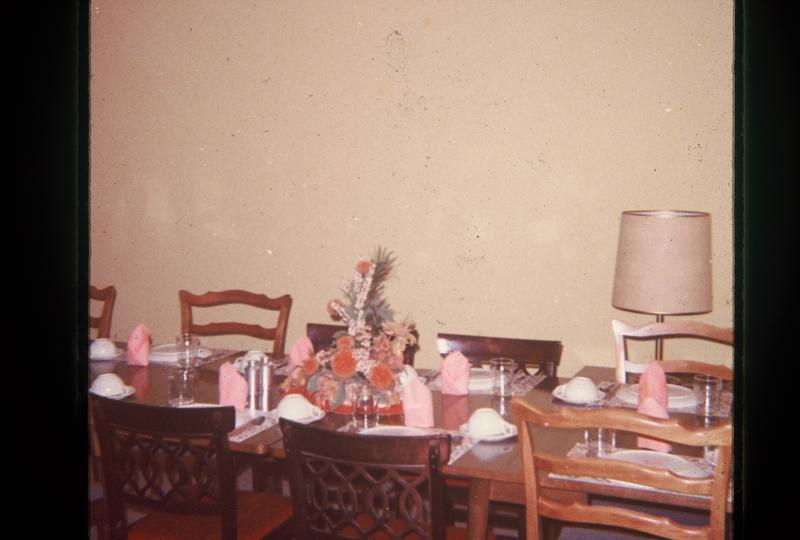 Nurses apt. for Thanksgiving dinner

Michael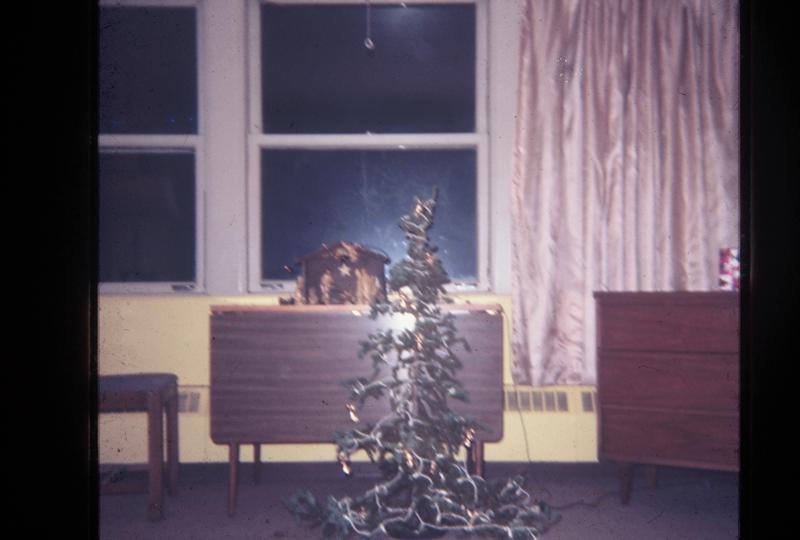 My apt for Christmas note the Charlie Brown Tree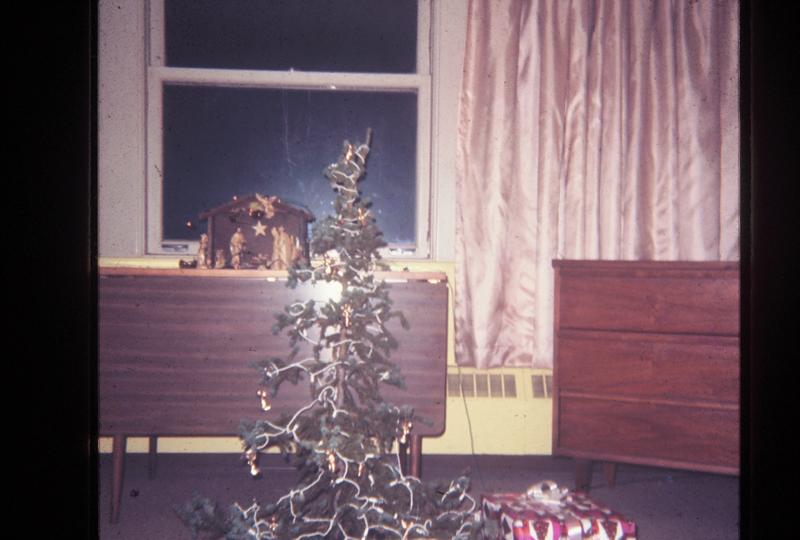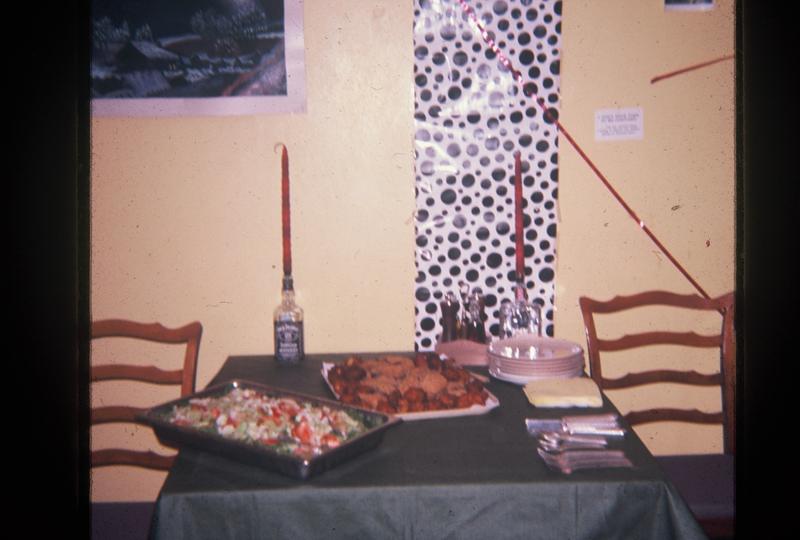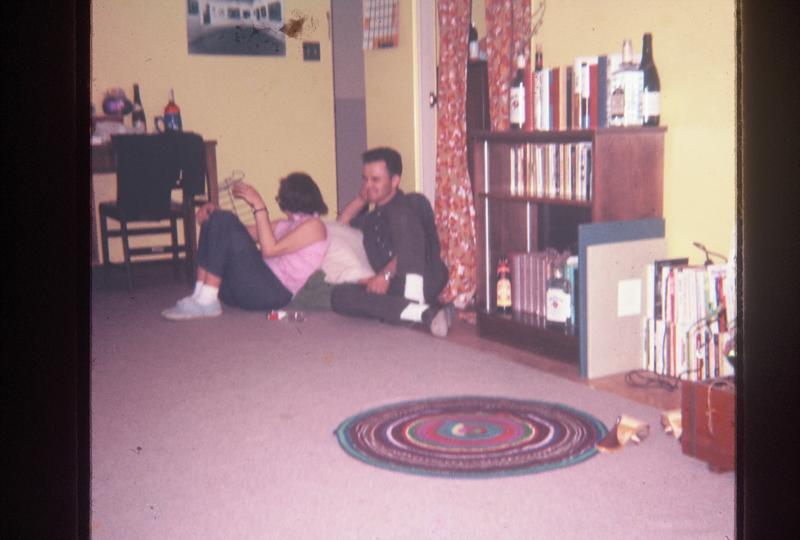 Nurses at my place for get together we all lived in the dorm on site of the hospital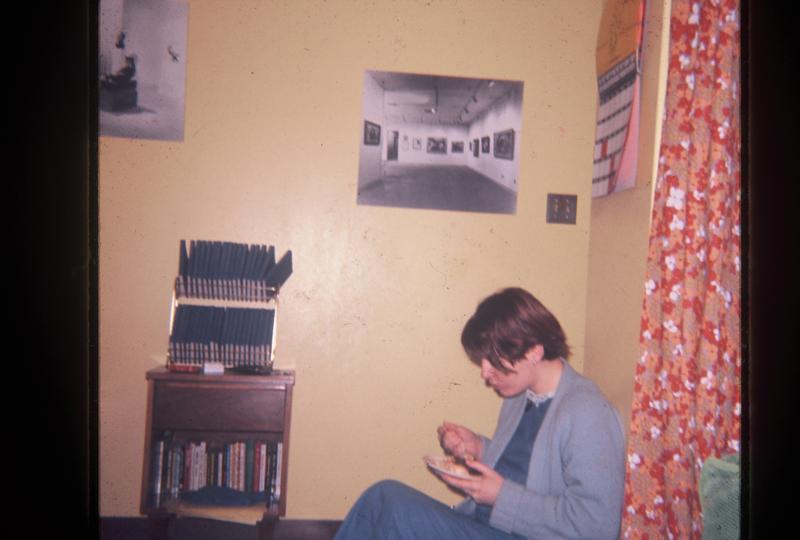 one of the nurses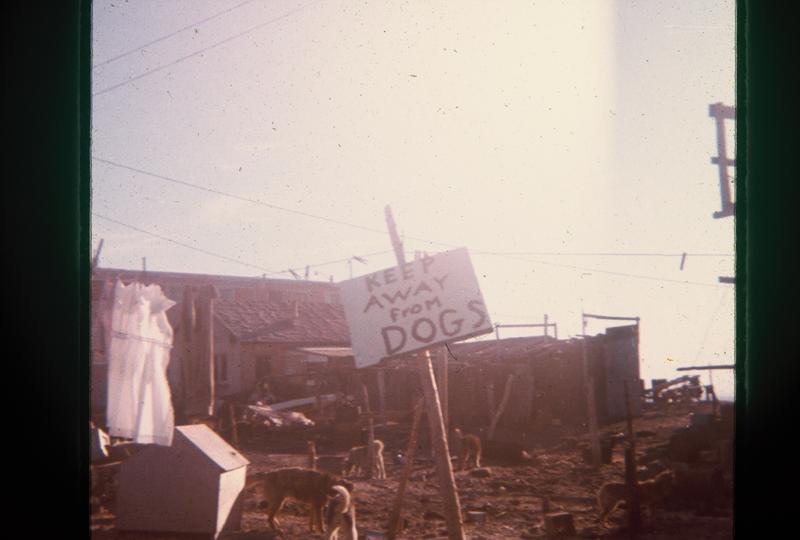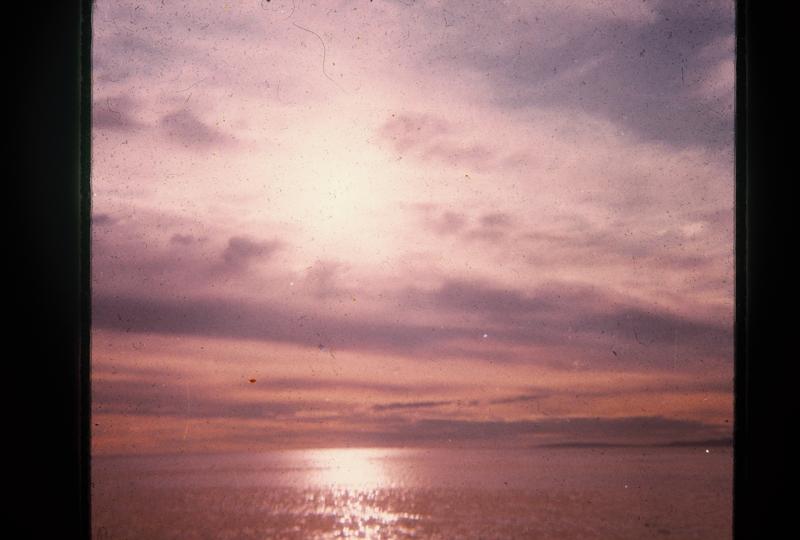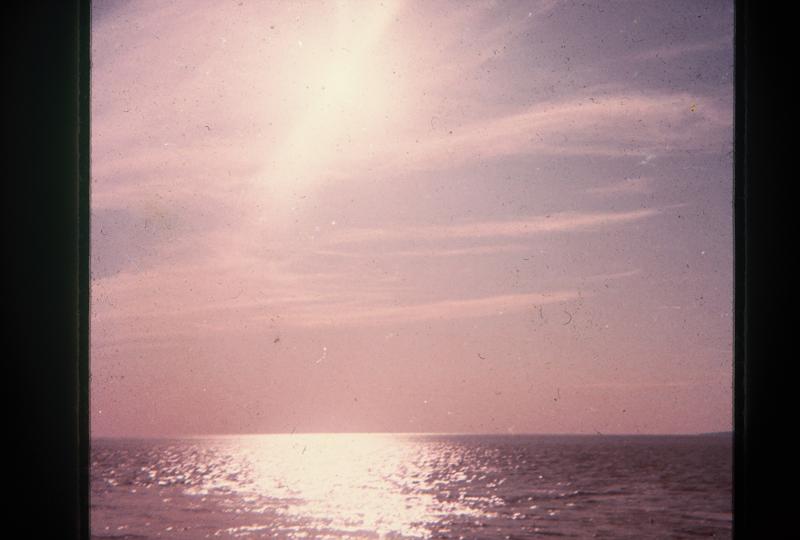 The sun over the sound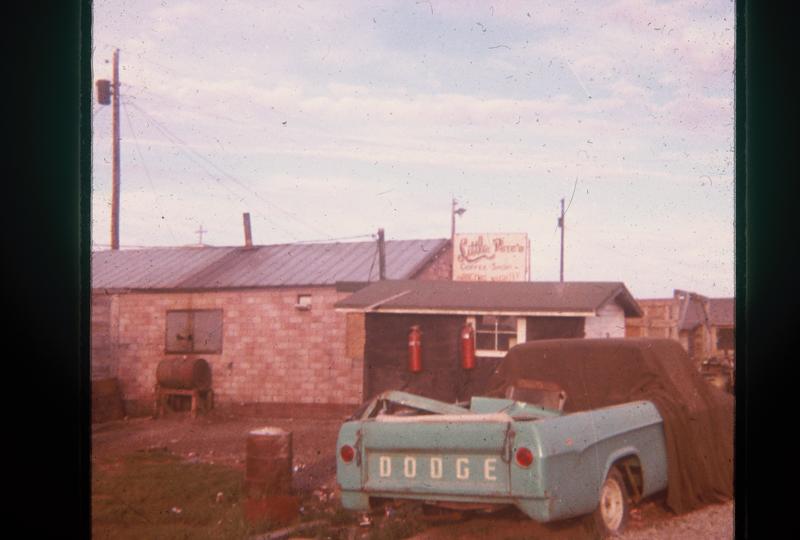 Stubbies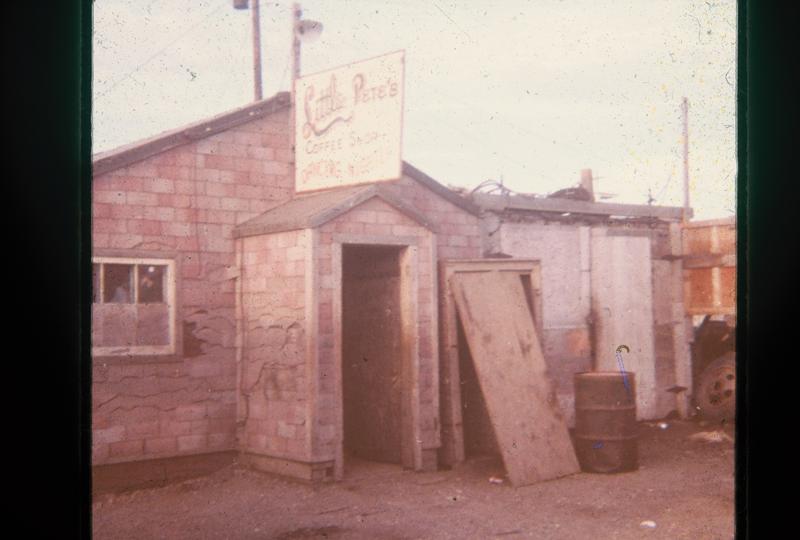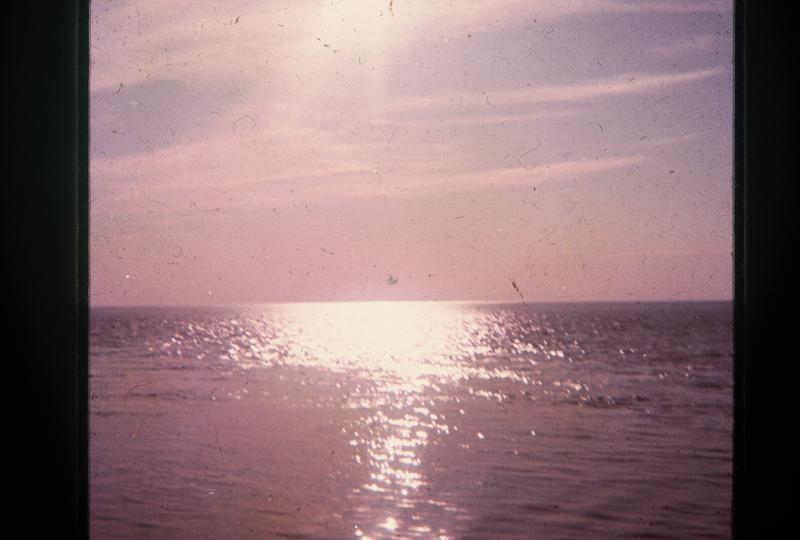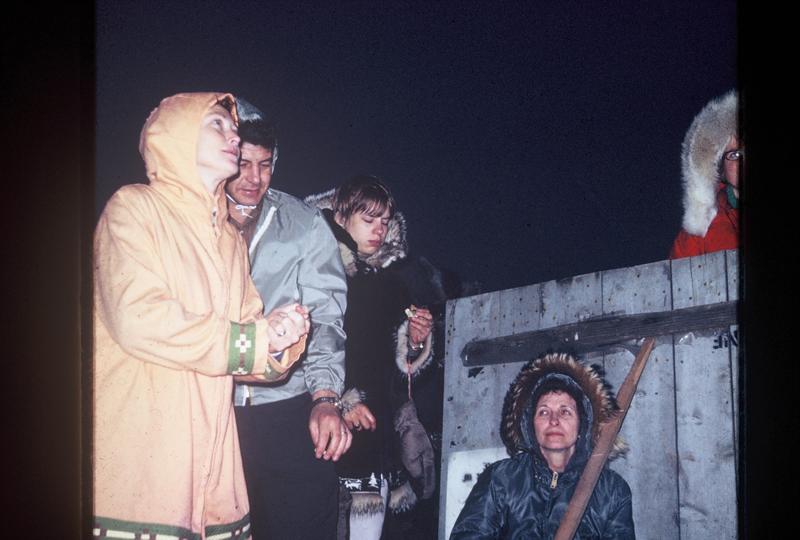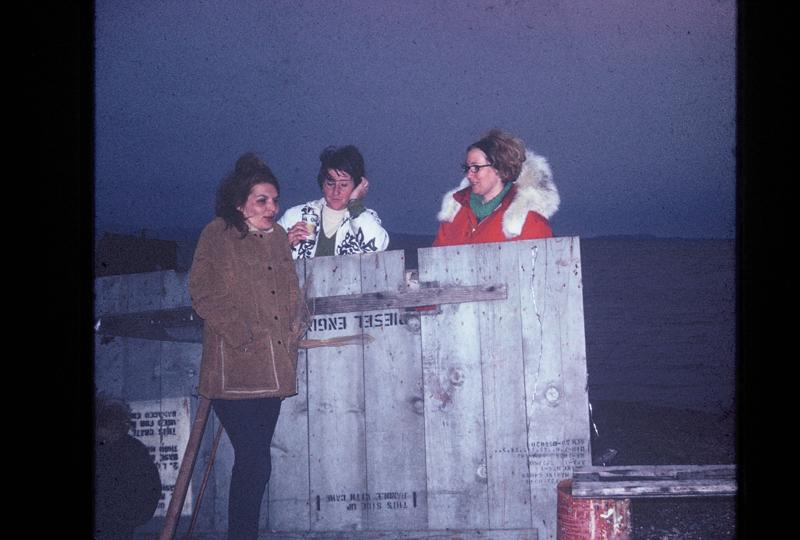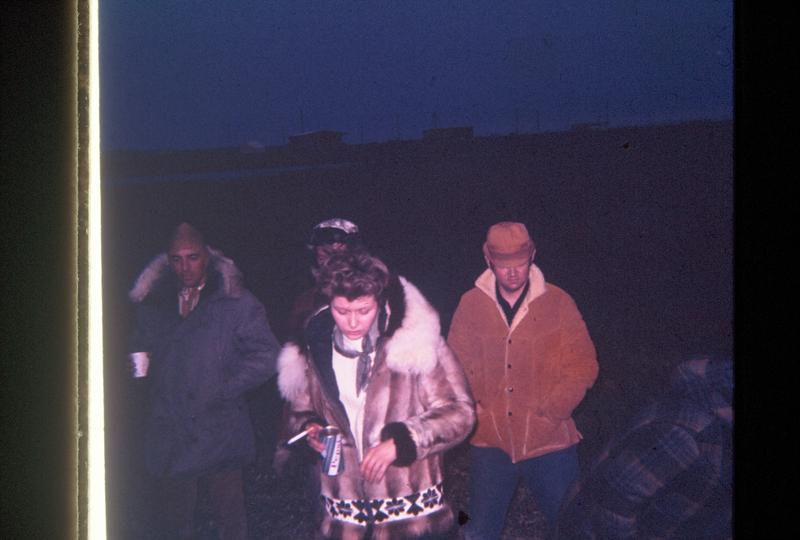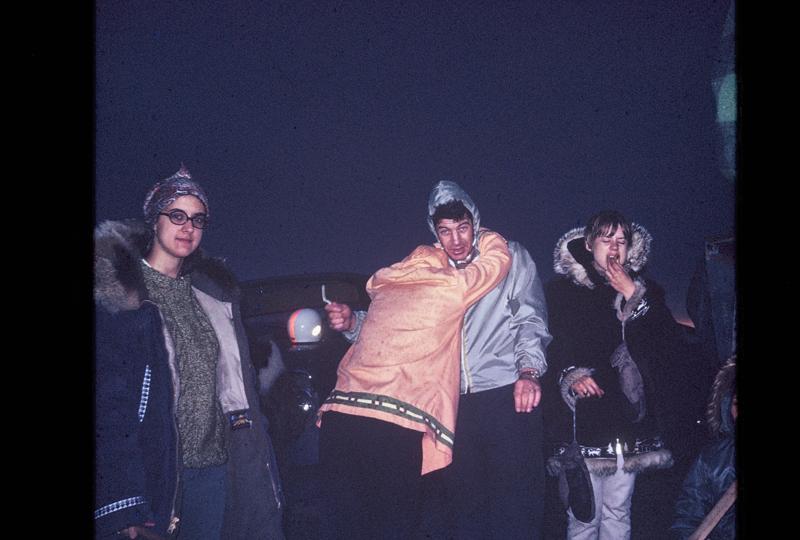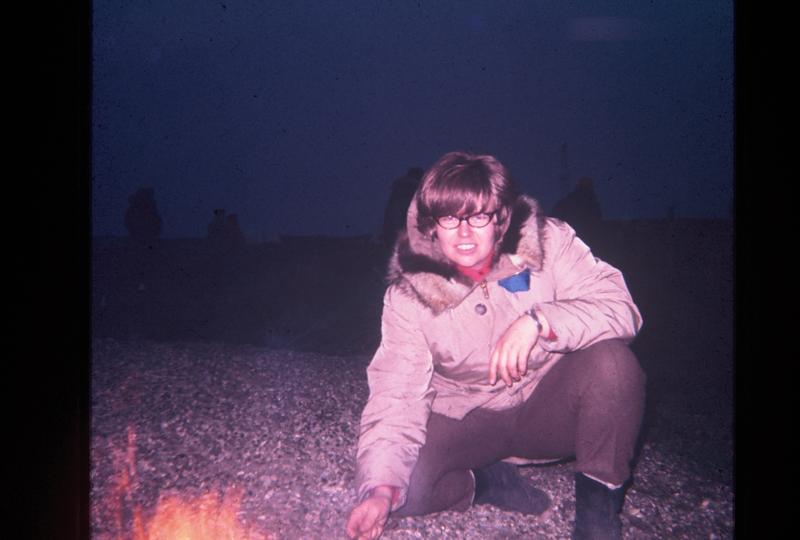 Longest Day Picnic 06-21-68 with the nurses and guys for the air base.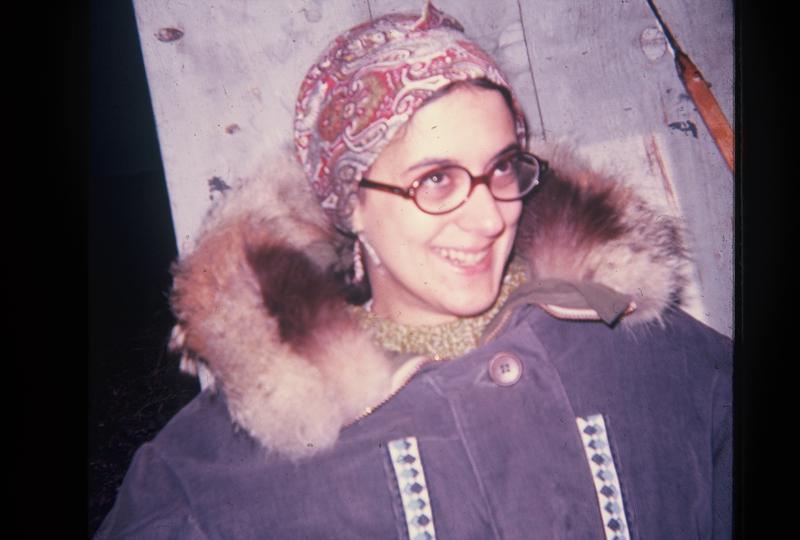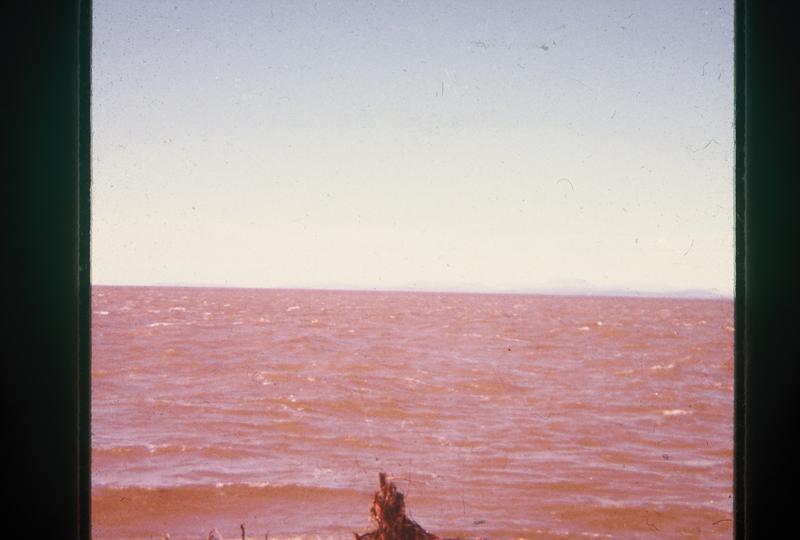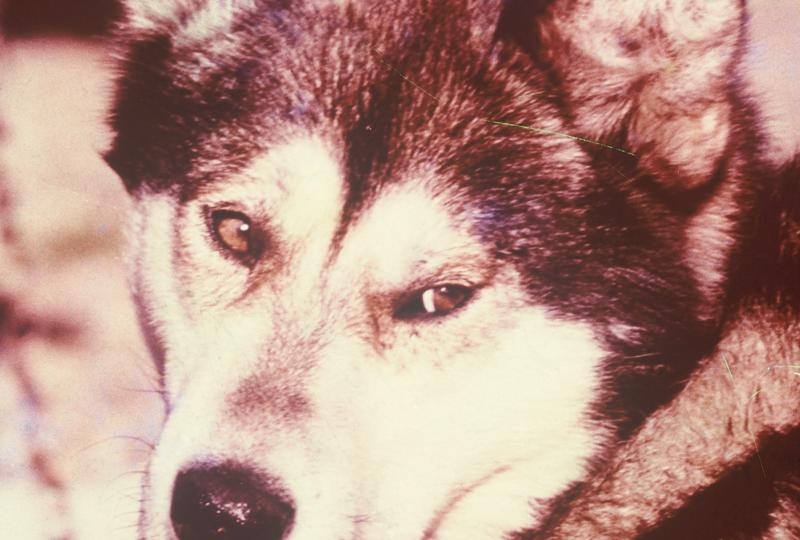 Sirgay my dog

masked dancer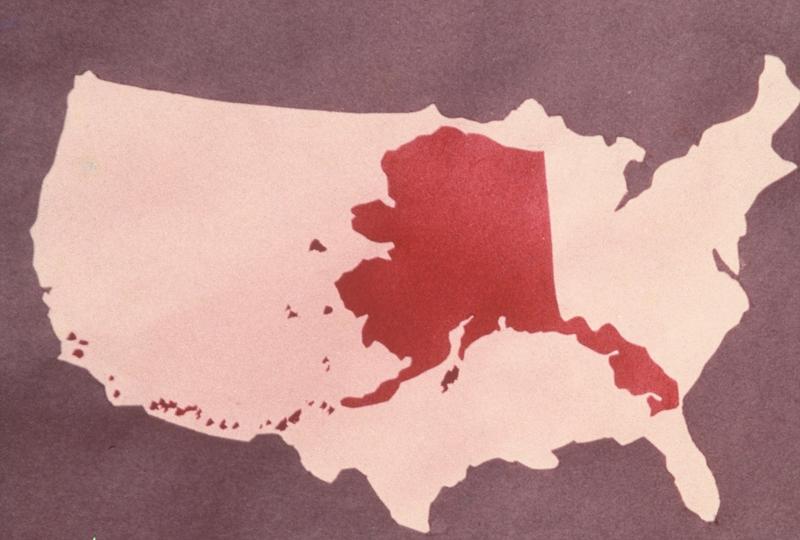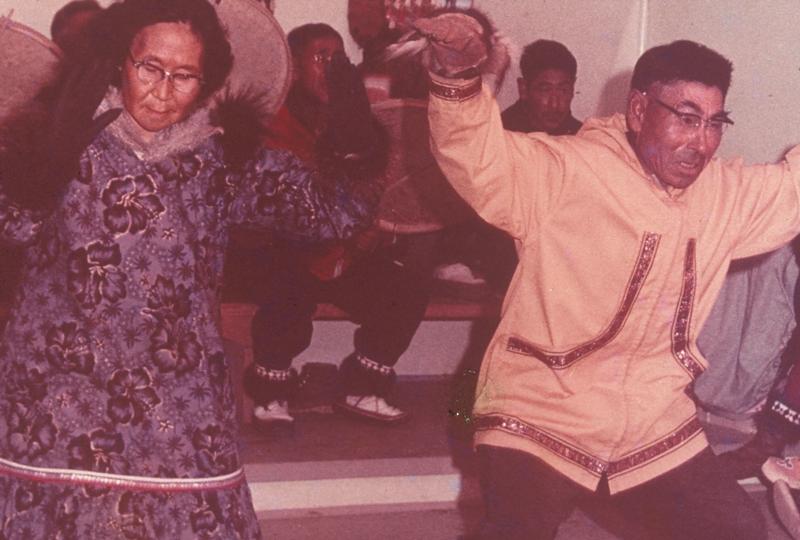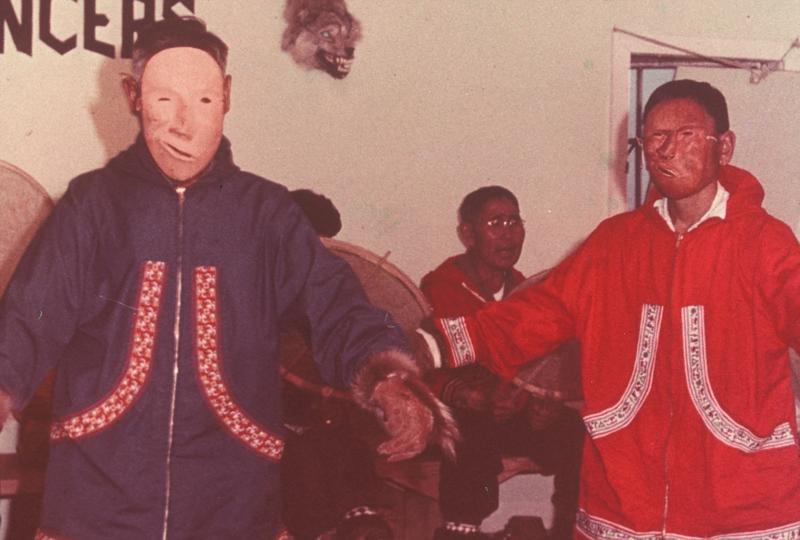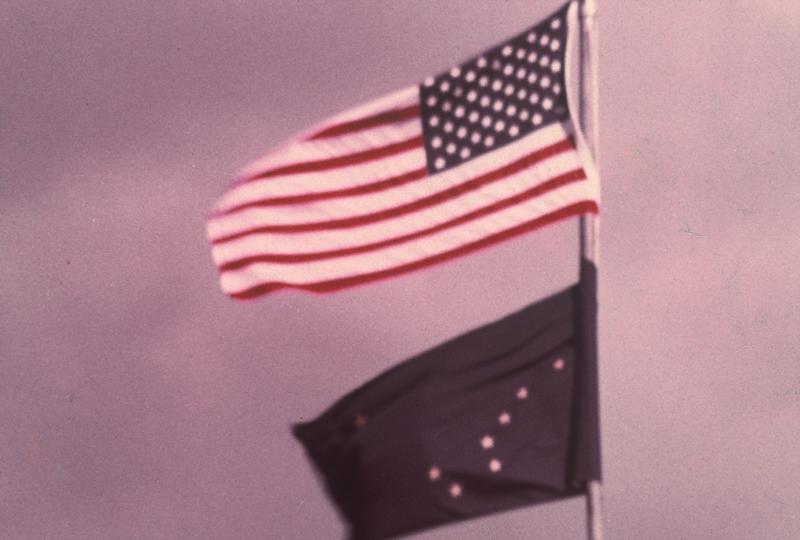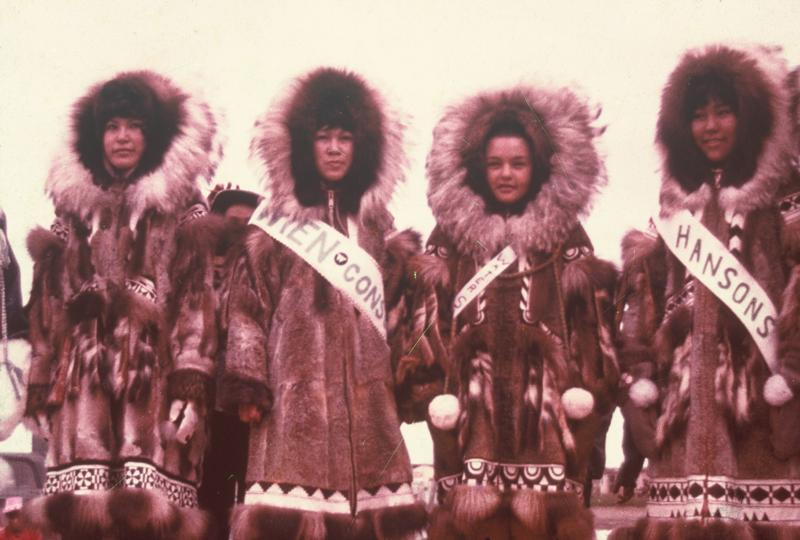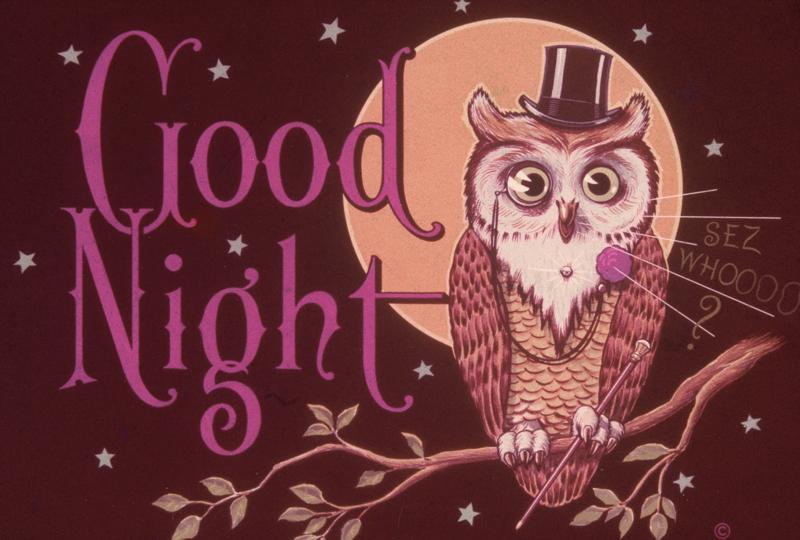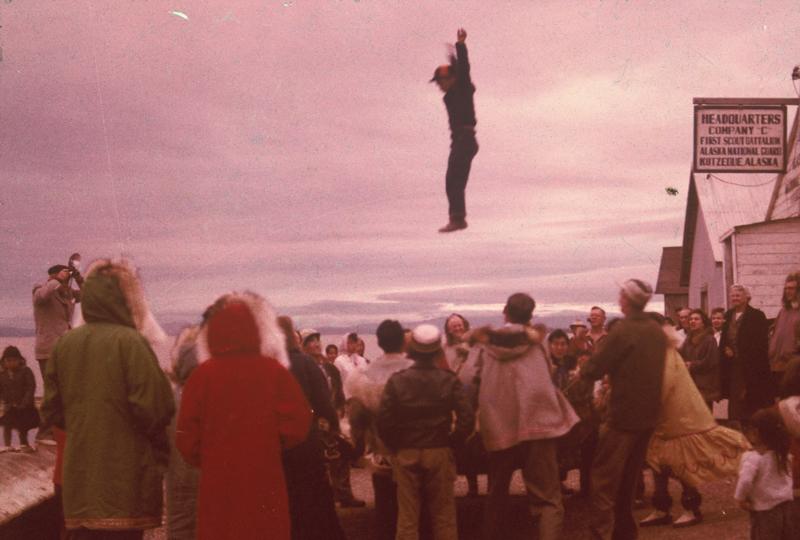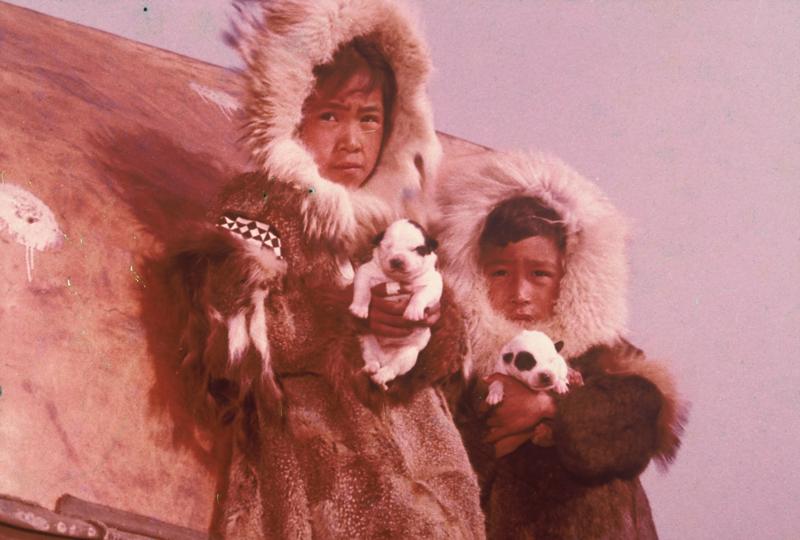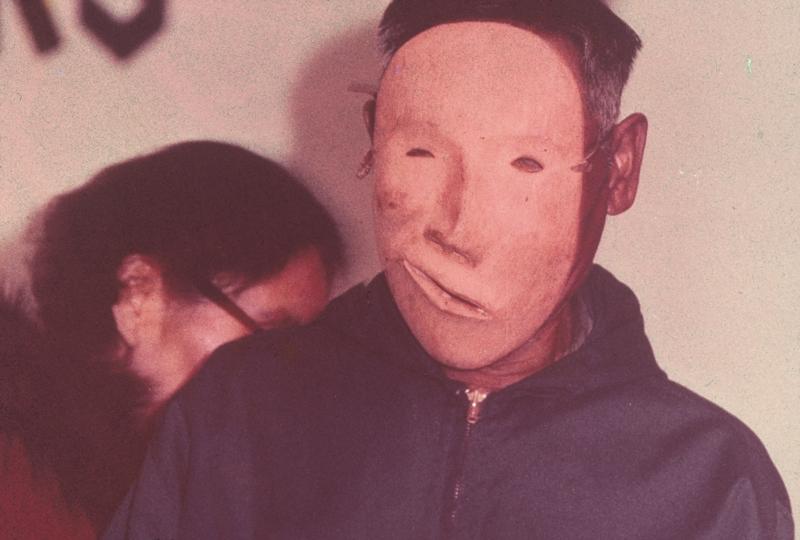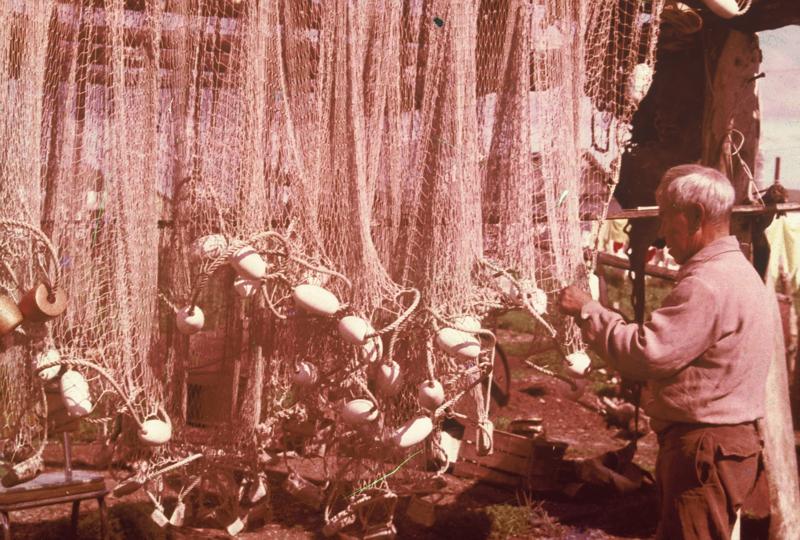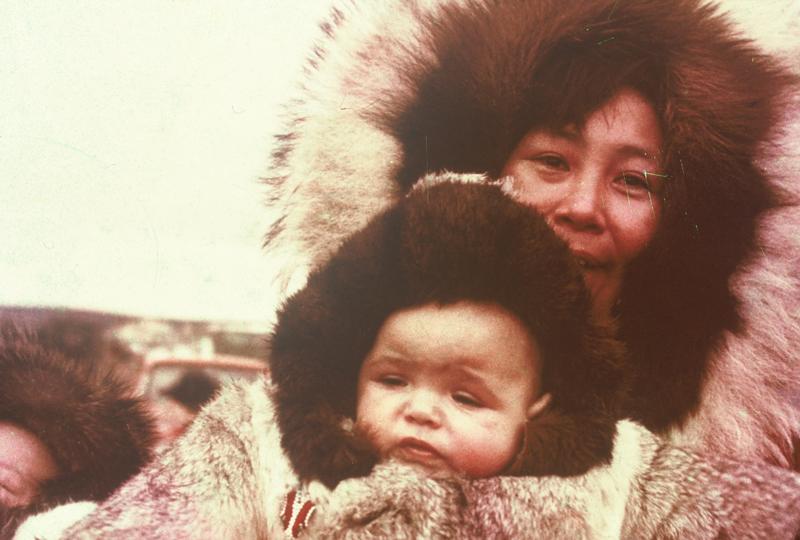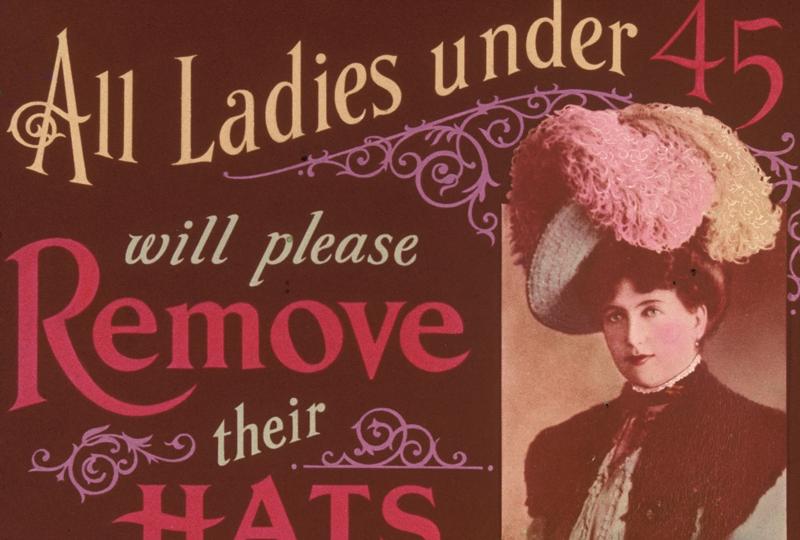 4th of July Program '68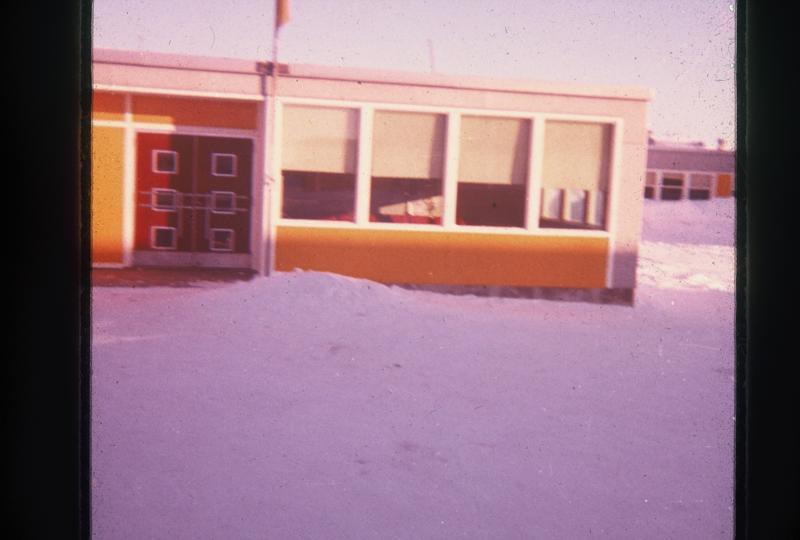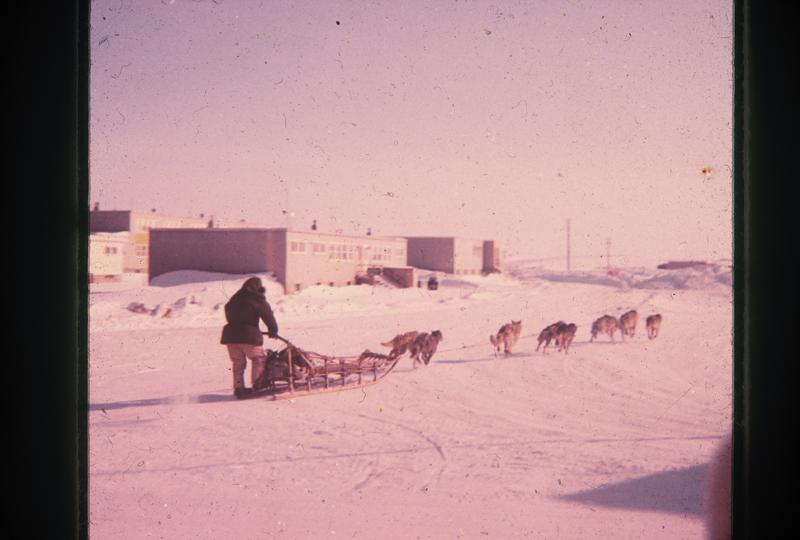 hospital with dog sled going past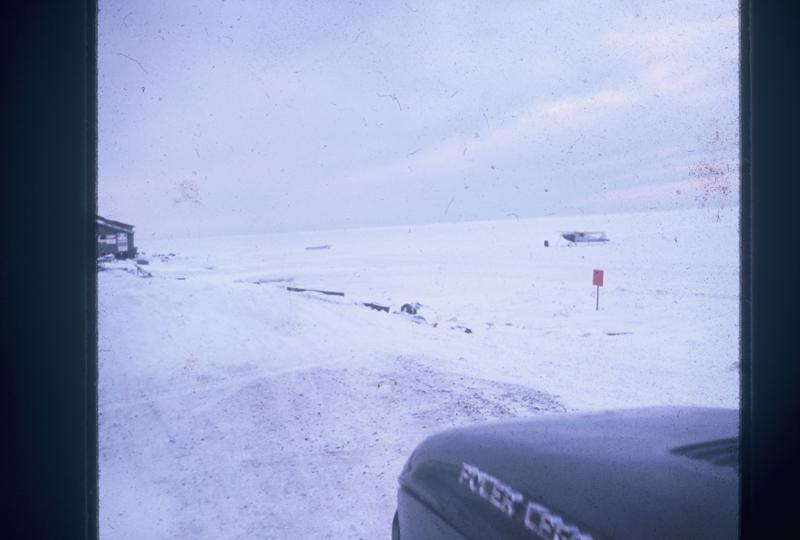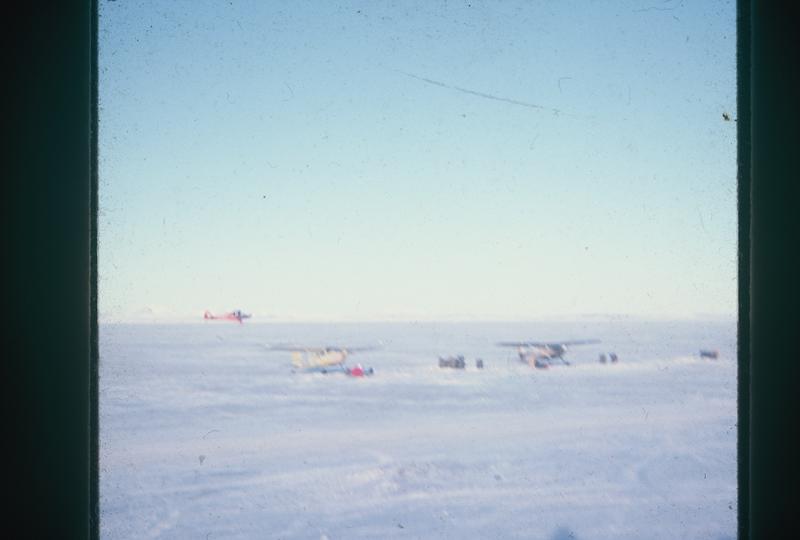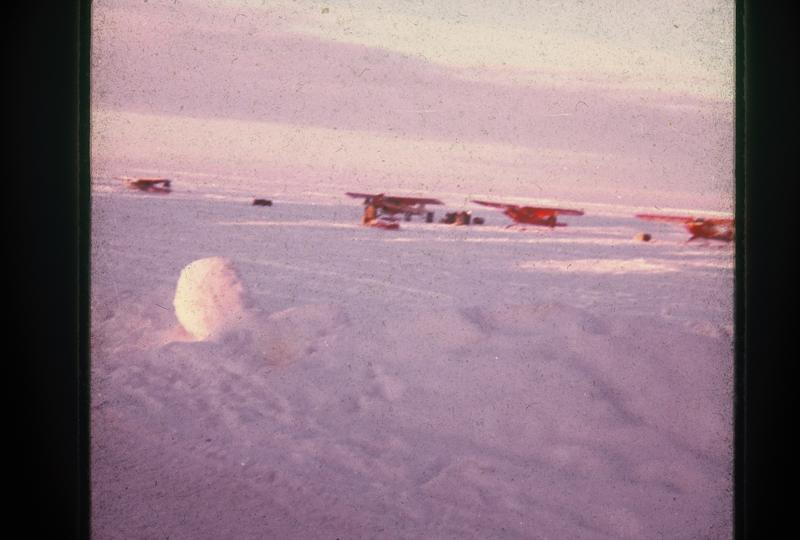 Me in front of plane on the sound.

Kids on Shore Ave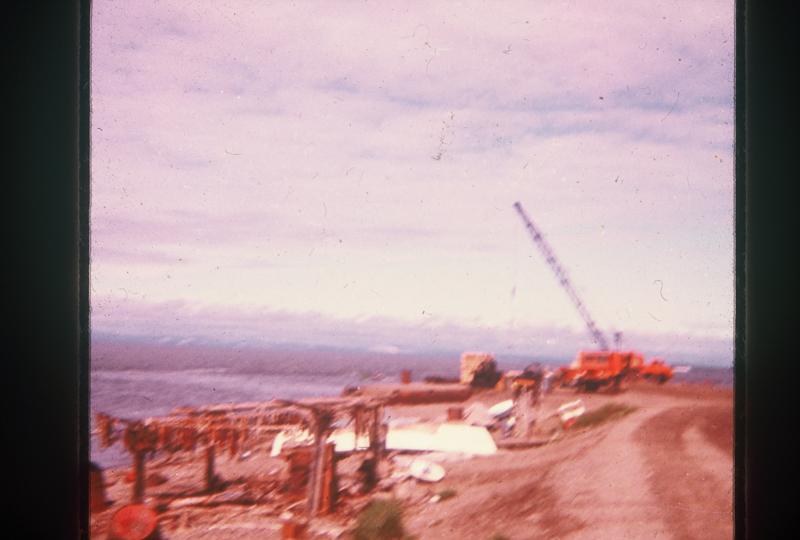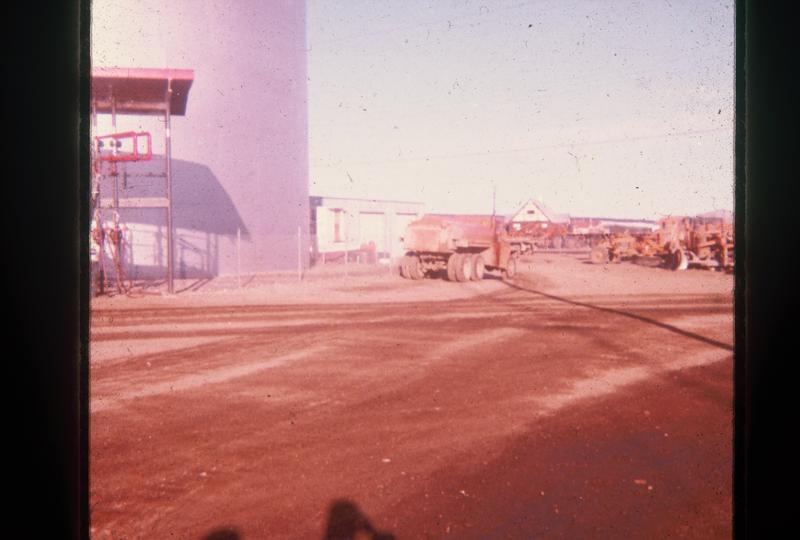 B&R barge area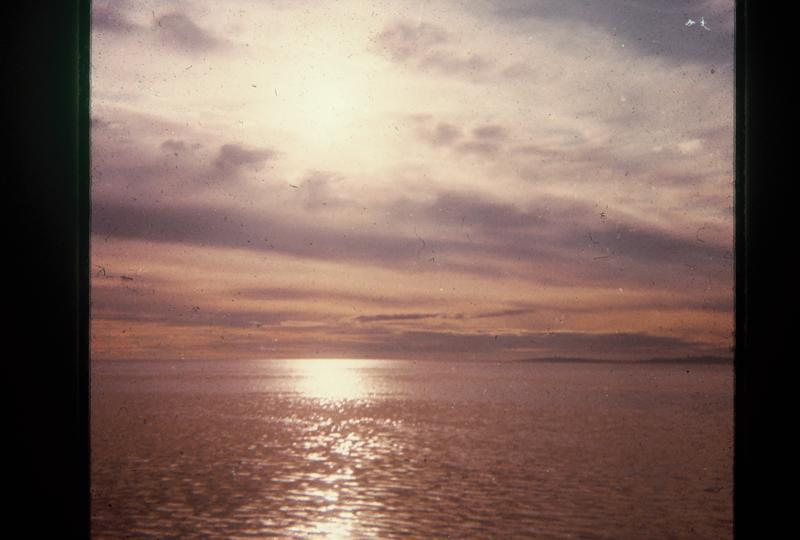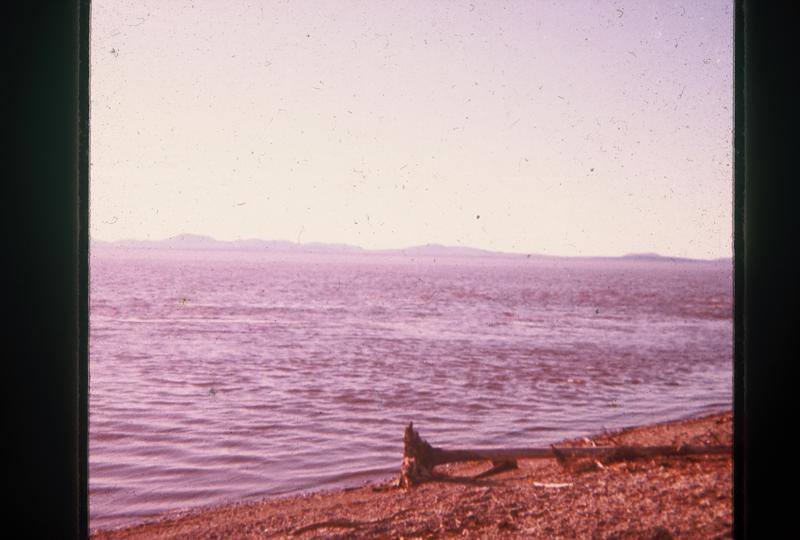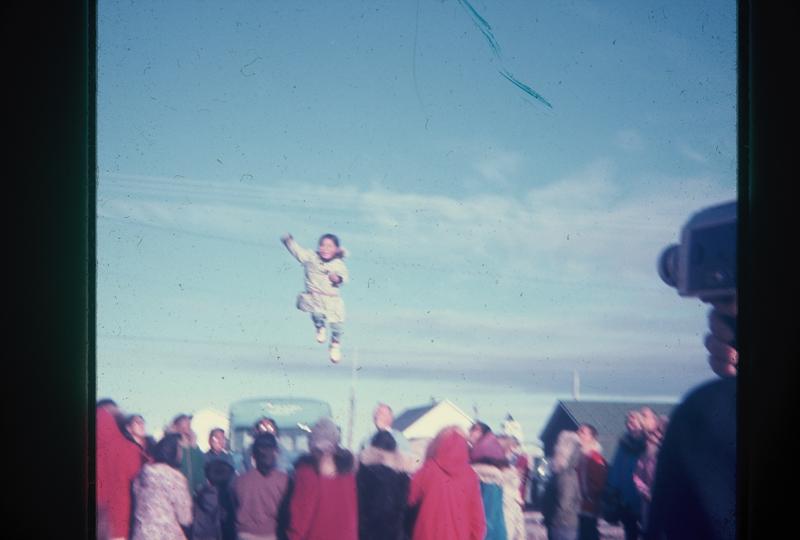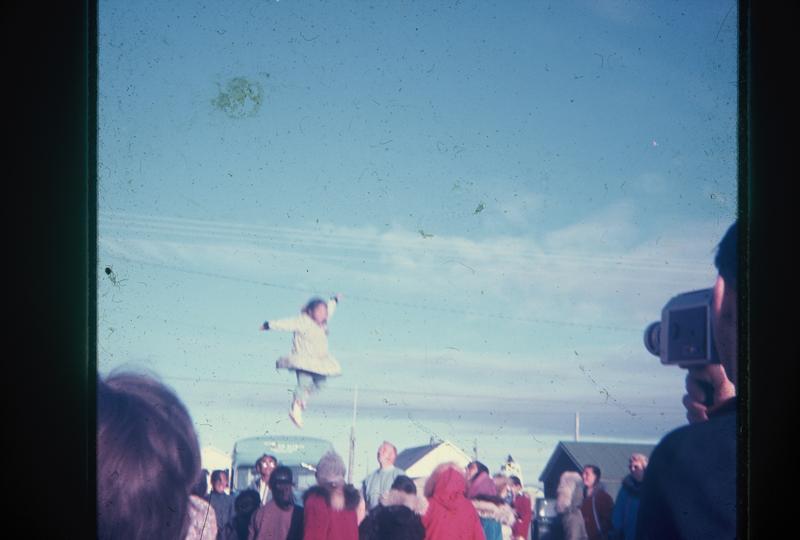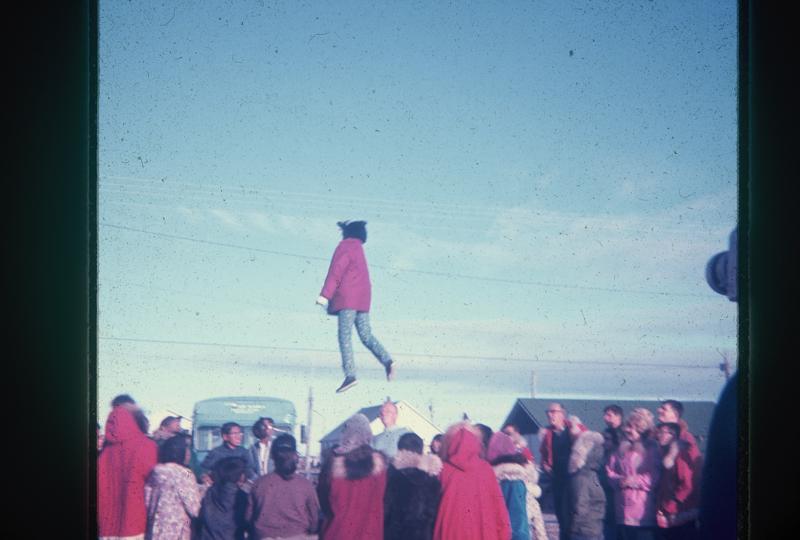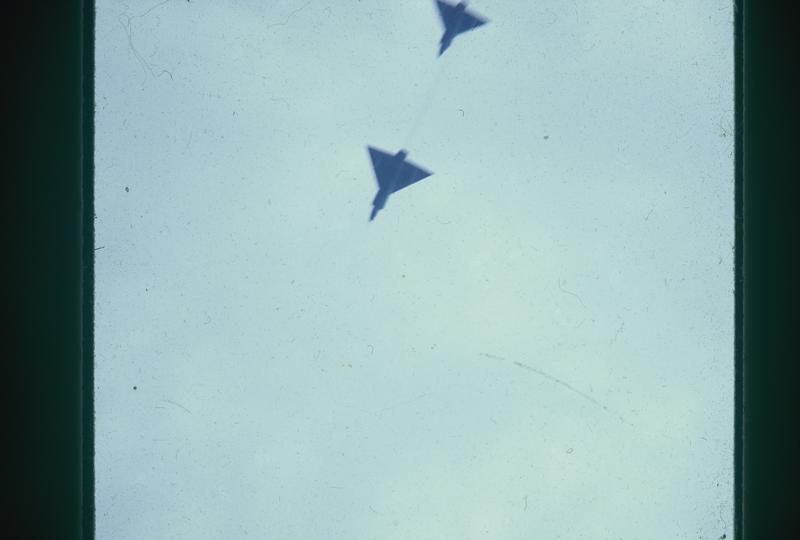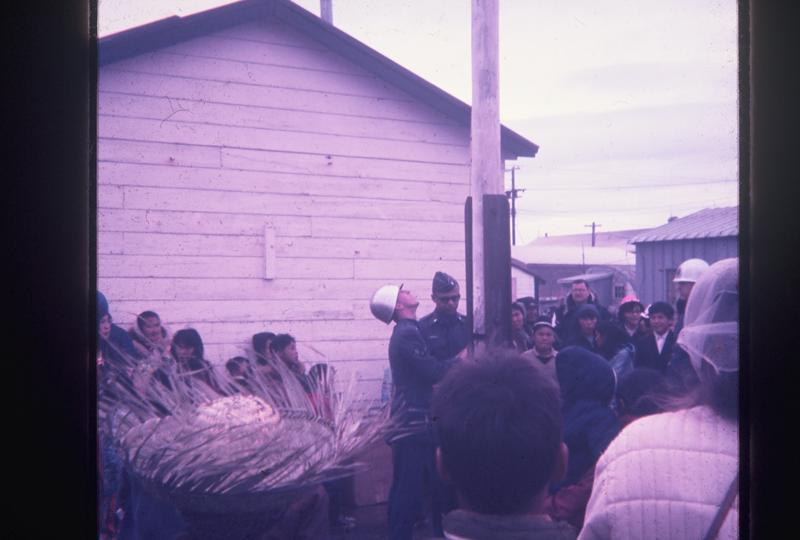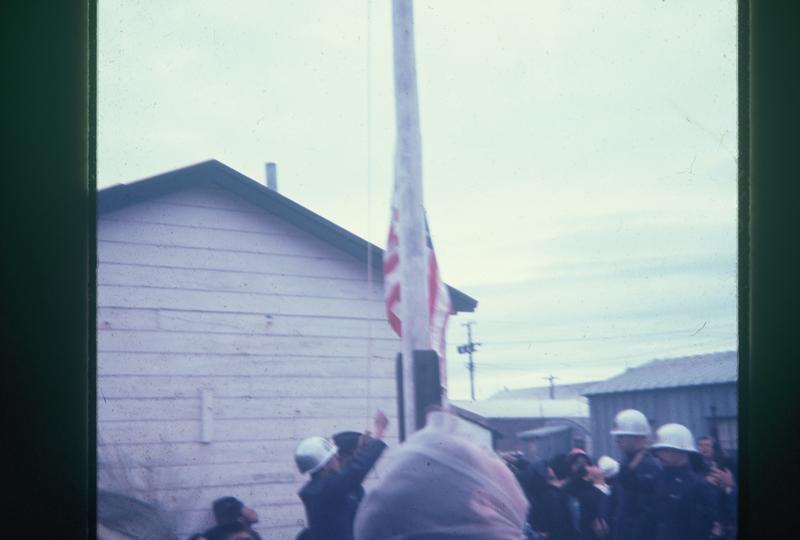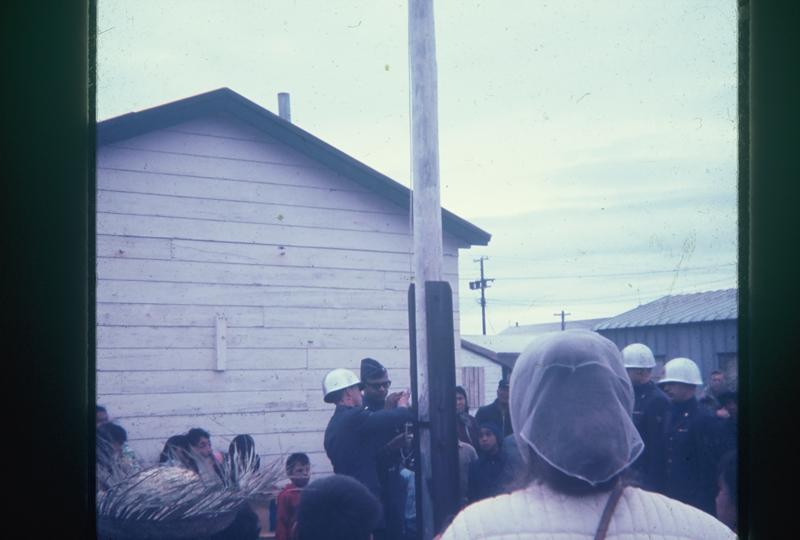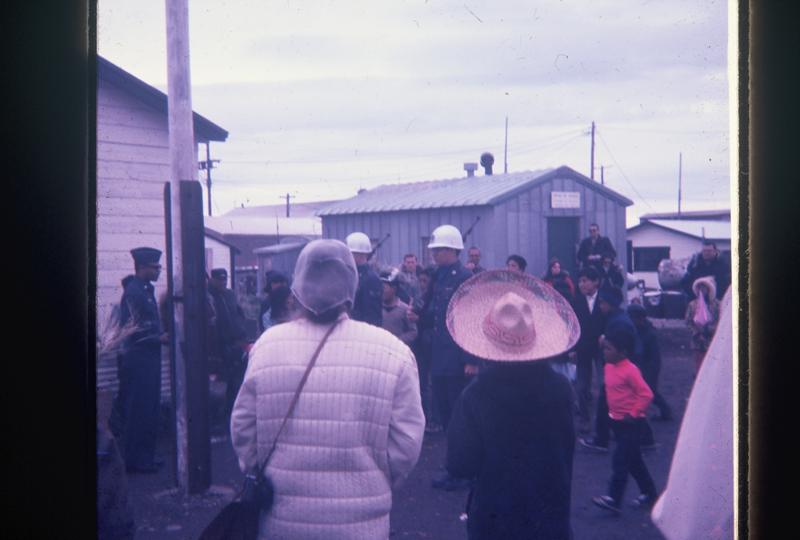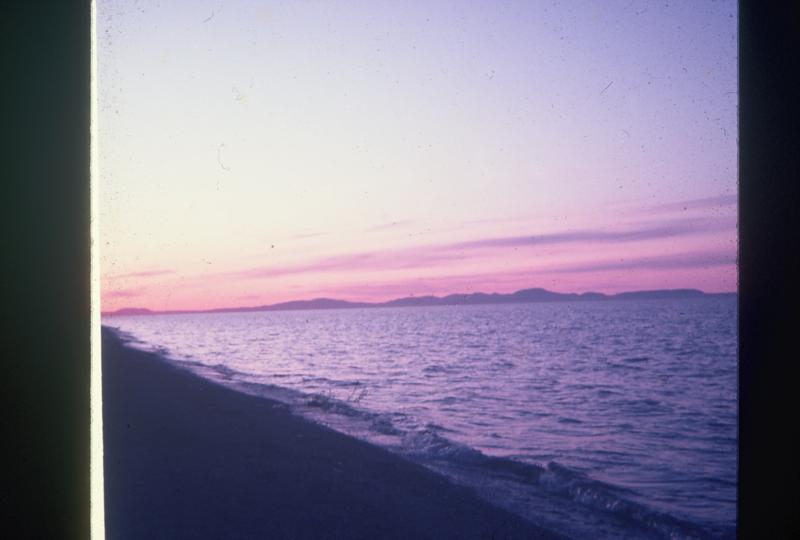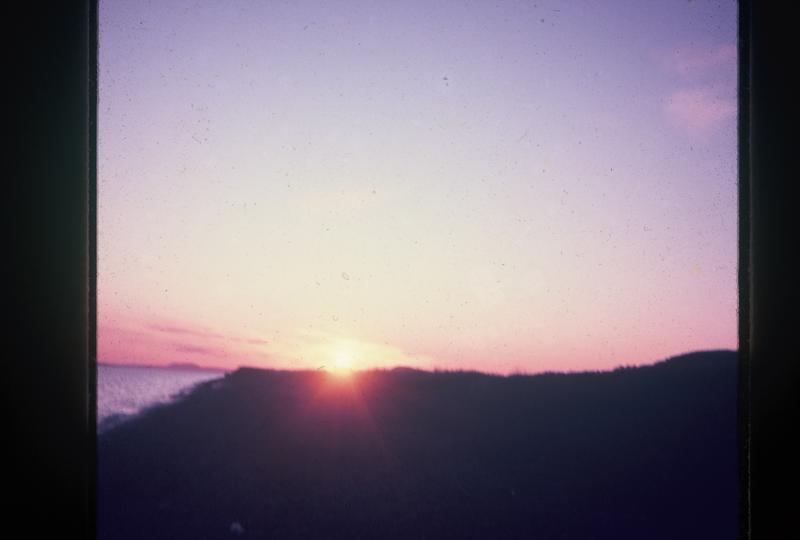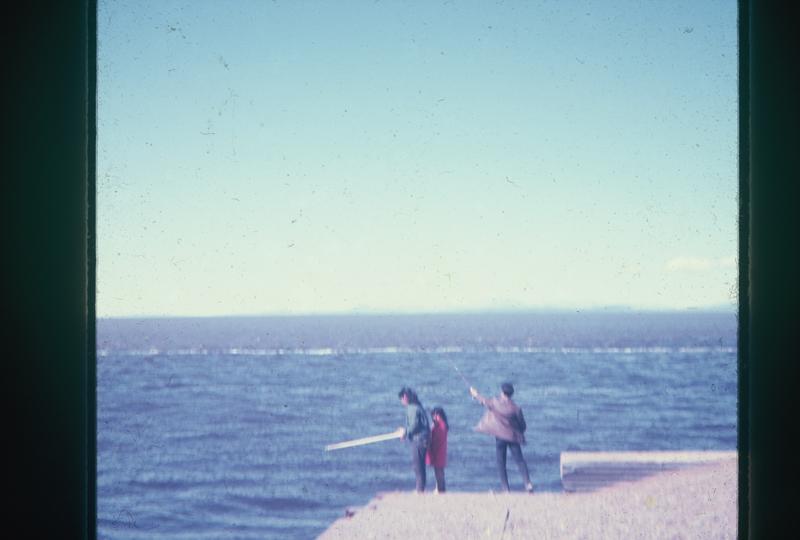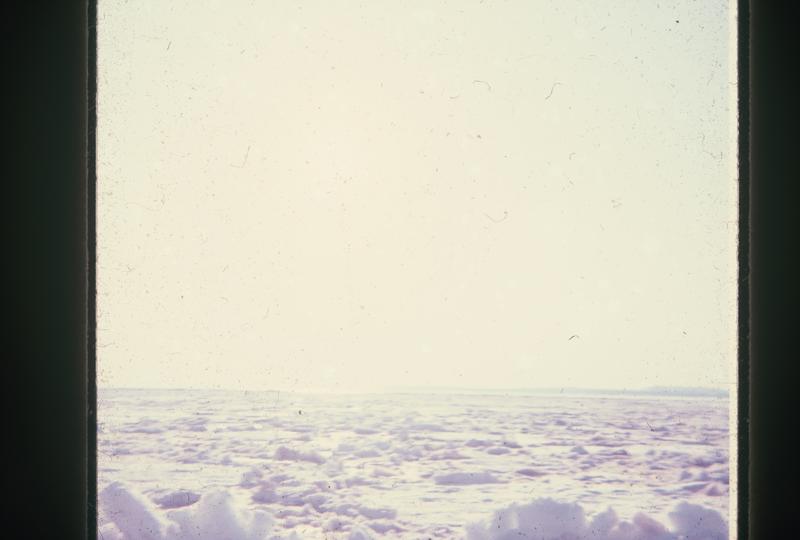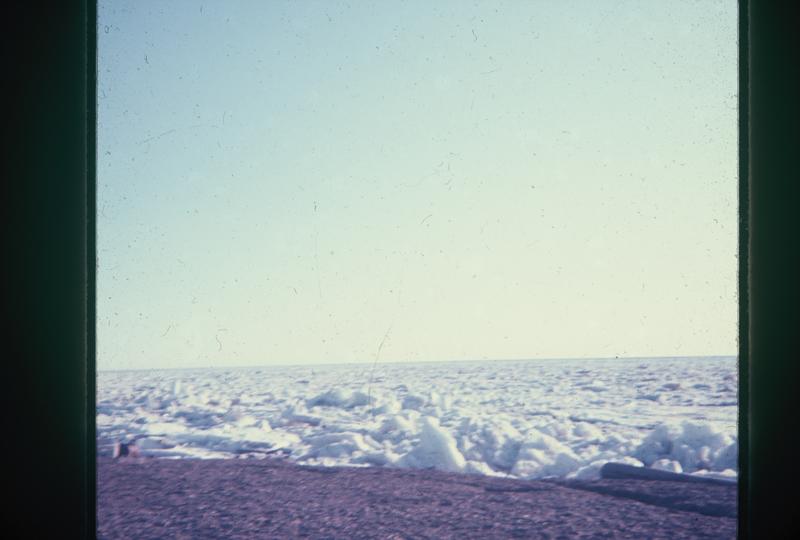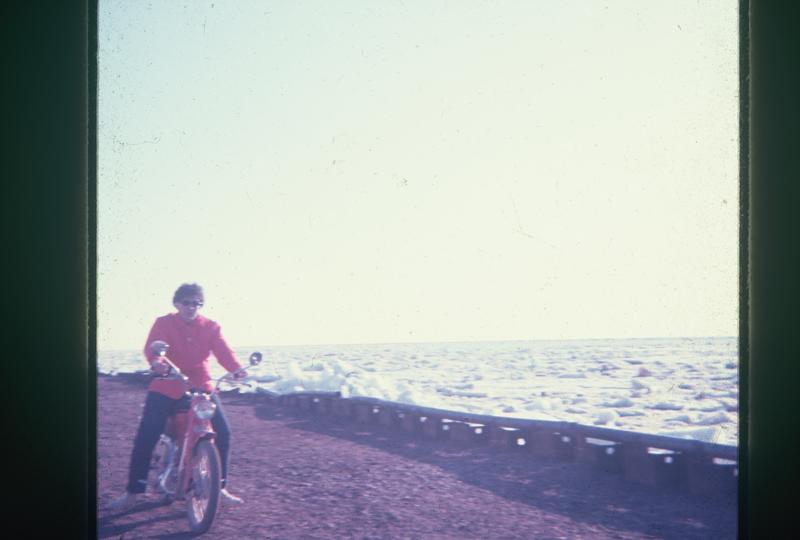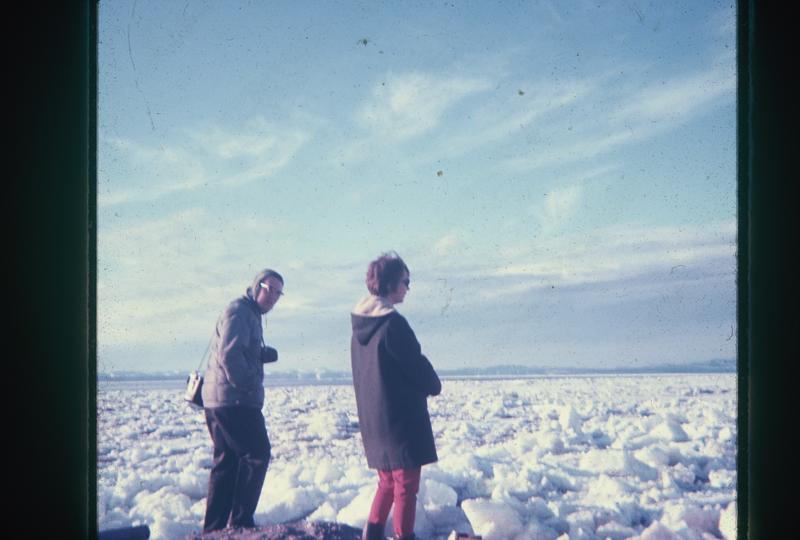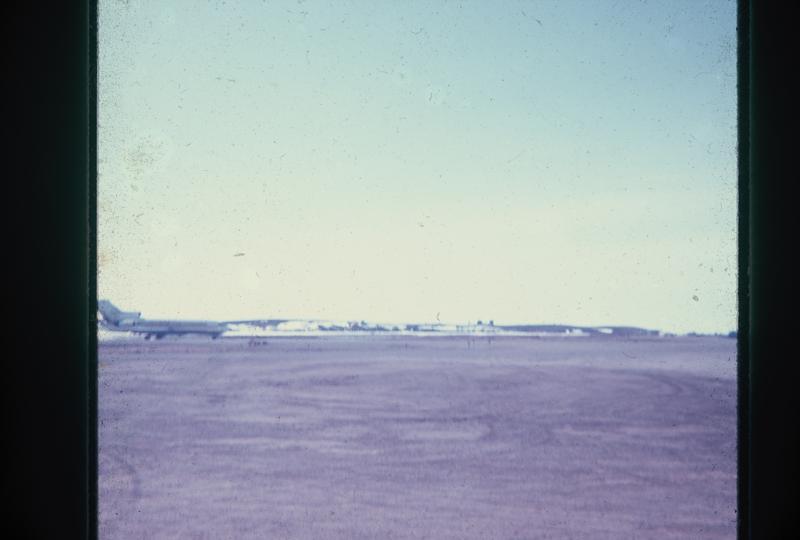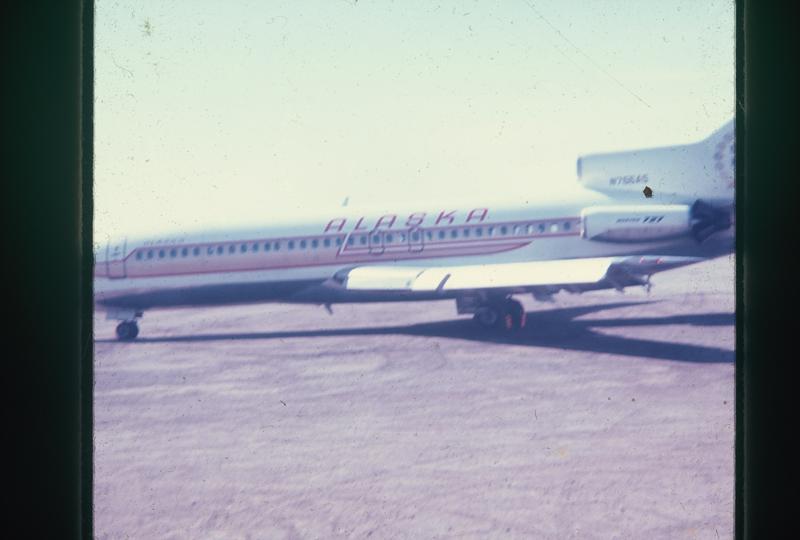 Alaska Airlines 727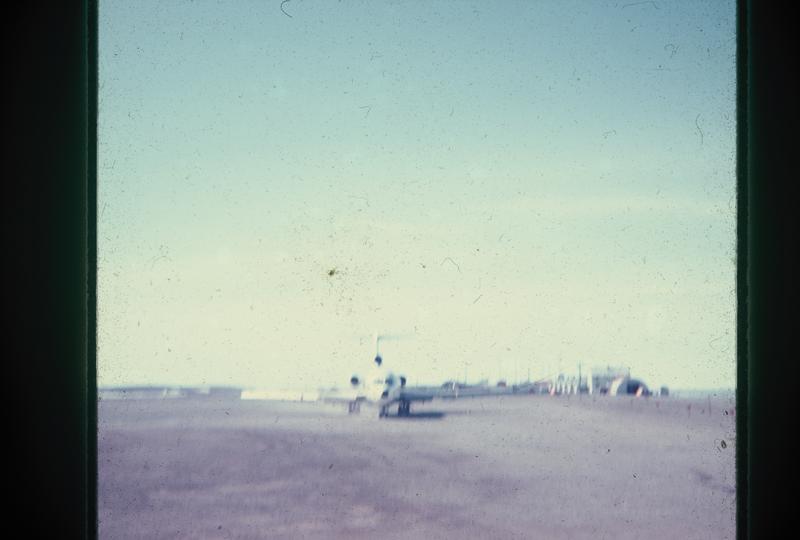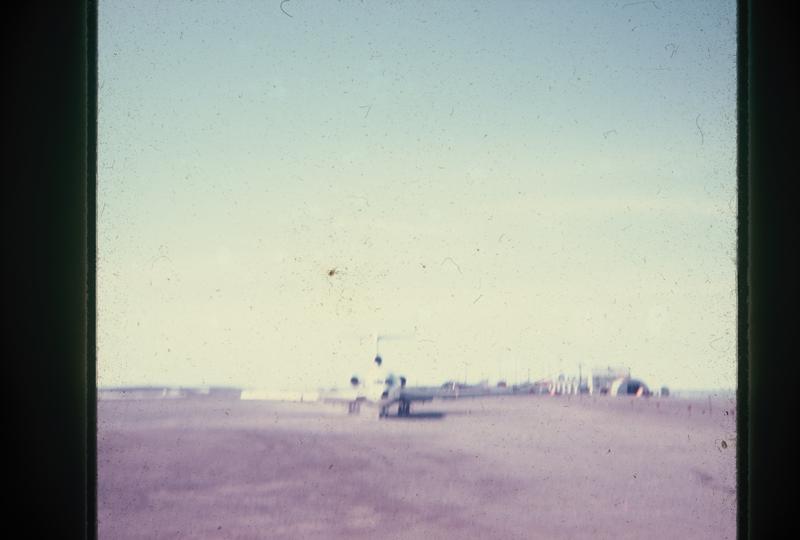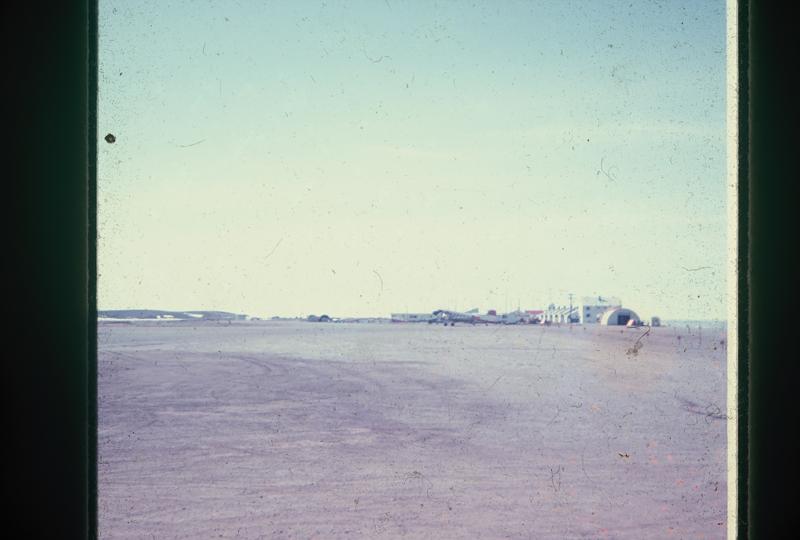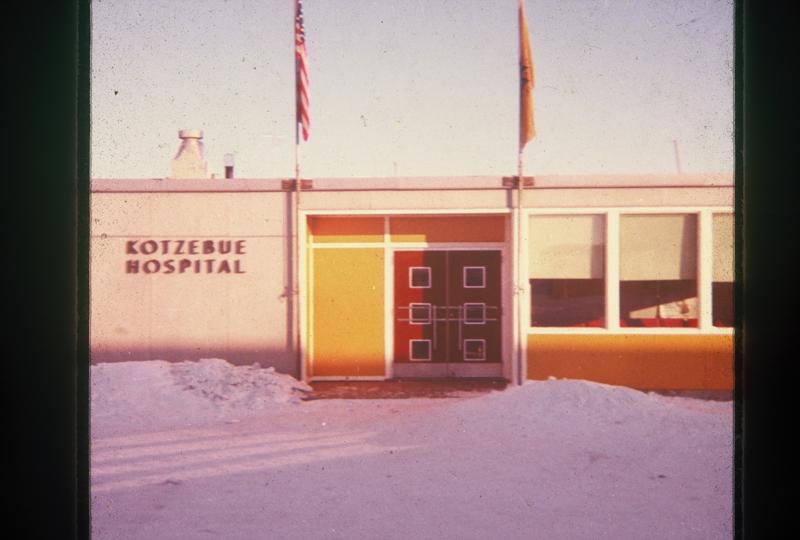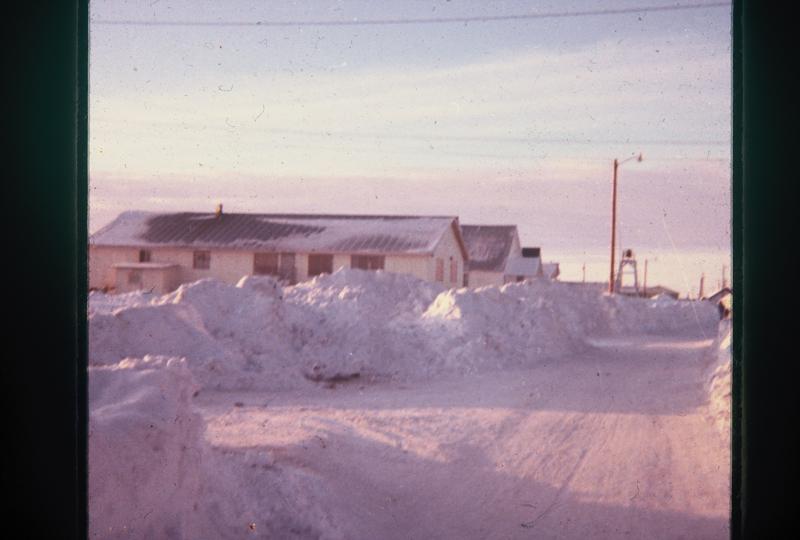 spring and summer pictures of the sound and hospital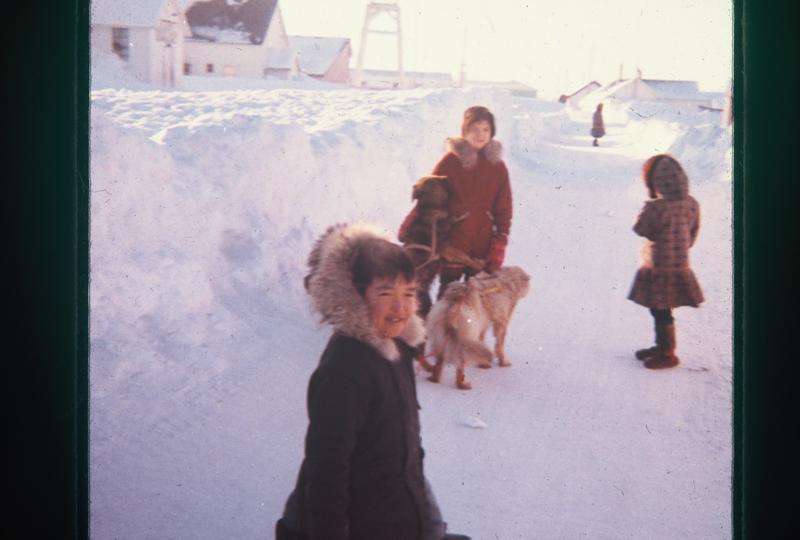 Kids on Front St. in the snow

Photos provided by Jill Bambara (Contact "americanchesslady(at)yahoo.com")