Historical Photographs of Kotzebue Alaska
Page 5
Where is Kotzebue Alaska?
Herein are Historical Photographs of Kotzebue.
Some will have links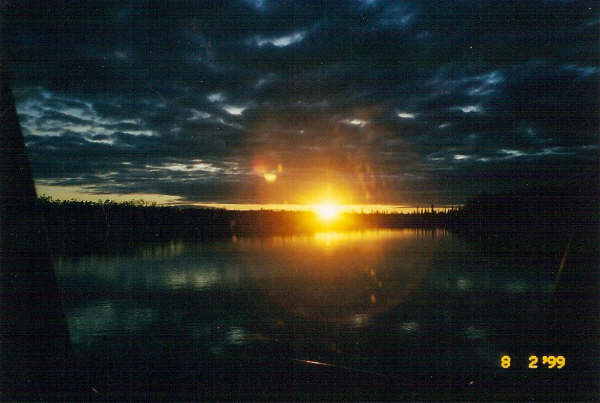 The Arctic by Patricia Aqiimuk Paul, Esq."

Please wait while pictures load
If you can put a date or names to these pictures, contact us at dgoertz(at)kpd.otz.org
If you have pictures to share, send them (any format)!

Latest additions here at the top!

---
1940's, 50's and 1960's


The correct order from l-r is Lizzy (Reich) Davis, Maxine (Reich) Spencer, Mamie L. (Reich) Jorgensen, May Kenworthy, Billy Reich, and Herman Reich.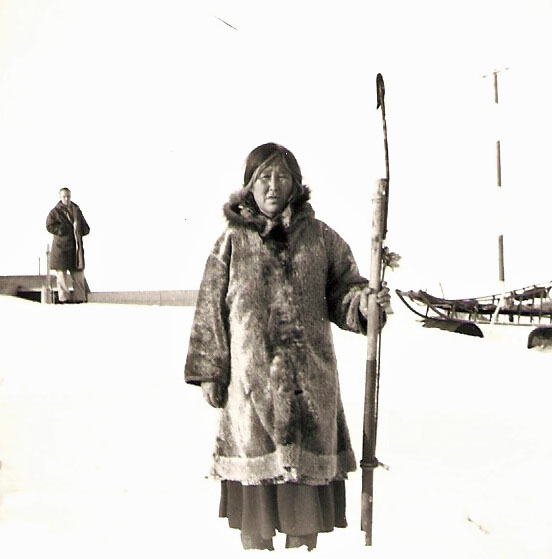 Mary Davidovics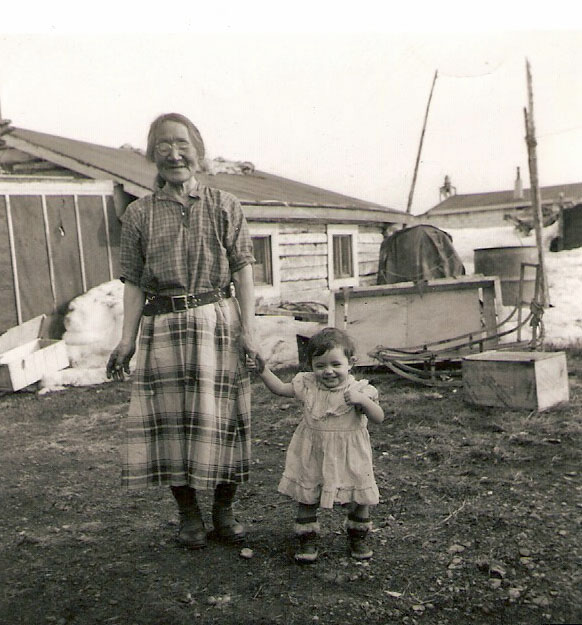 Mamie Reich and granddaughter Helen Conwell

Evelyn Reich Conwell and sister Dorothy Reich Richards

Wedding Day George & Evelyn Conwell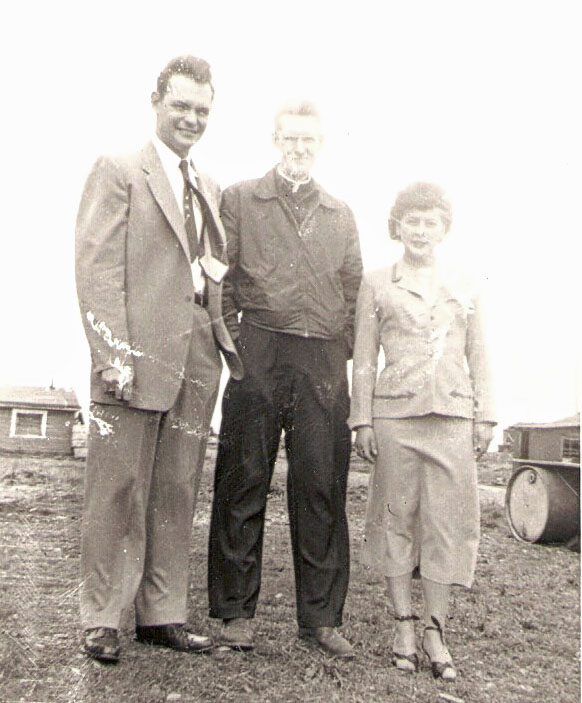 George & Evelyn Conwell & Father Mac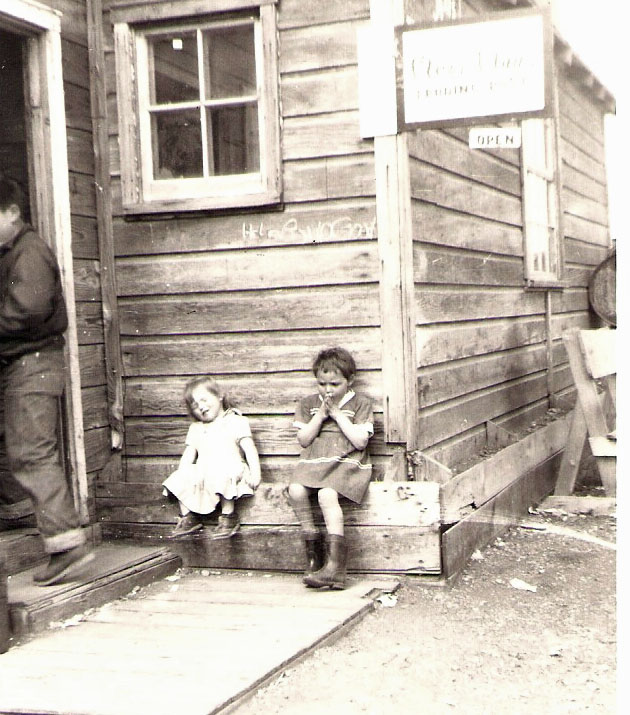 Meri-May Trading Post Georgianna & Camille Conwell

Arlene Beltz, Alfred Reich, May Conwell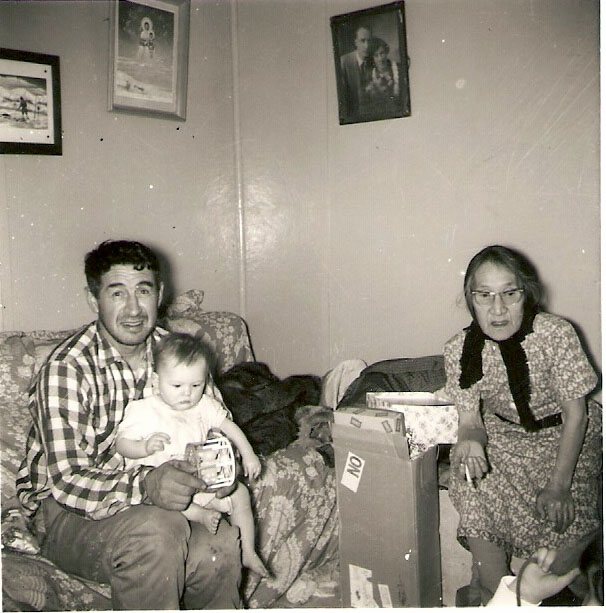 Walter Reich, Baby Camille Conwell, & Mamie Reich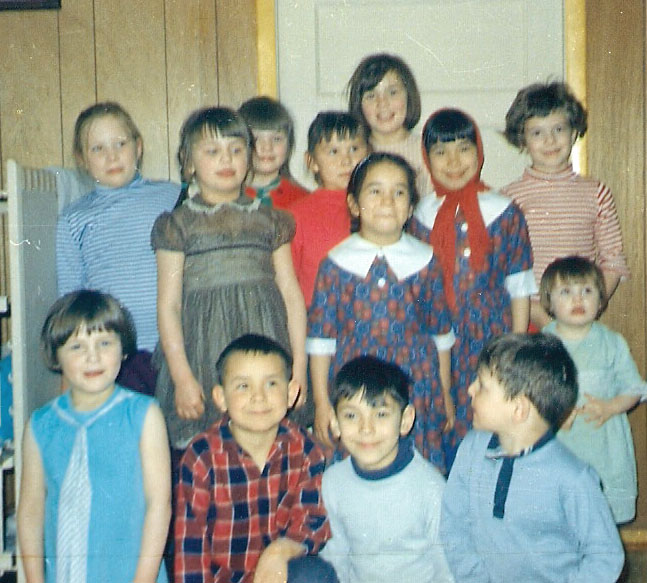 Back Row Marcy Baker, Camille Conwell, Kathy ?, Georgie Conwell, ? Front Louise Conwell, Viverios Girls, Lucinda Conwell Kneeling Lenora Conwell, Steve Smith, Eugene Smith & Alan Conwell

Mamie L. (Reich) Jorgensen with friend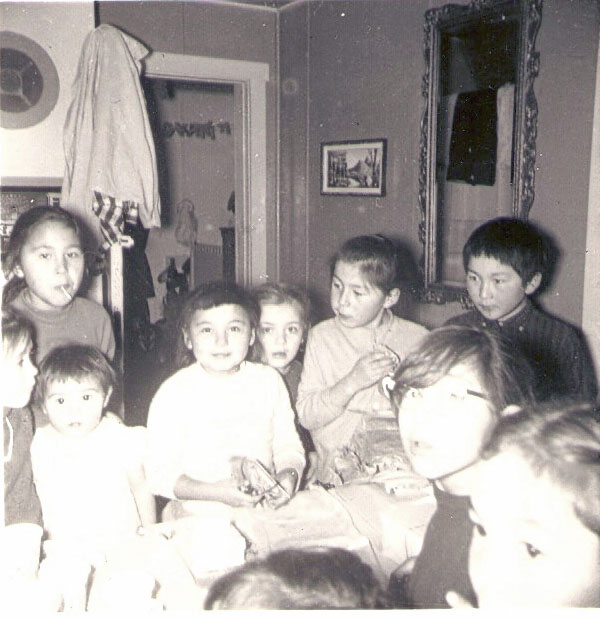 May Conwell's BD Party sister Marie & Helen beside her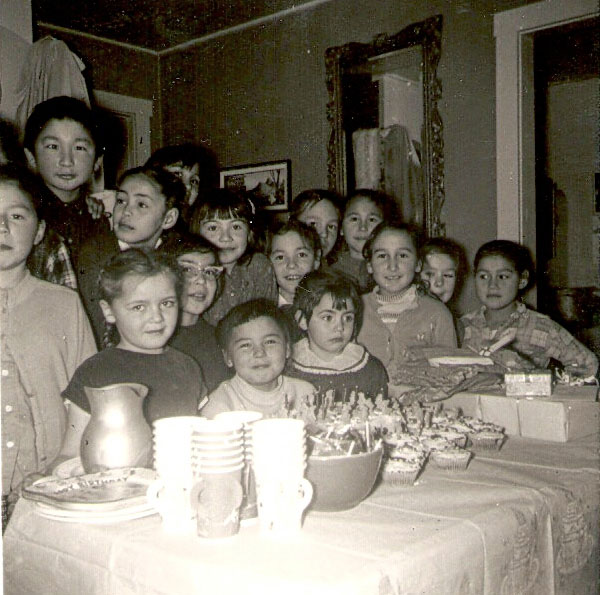 May Conwell's BD Party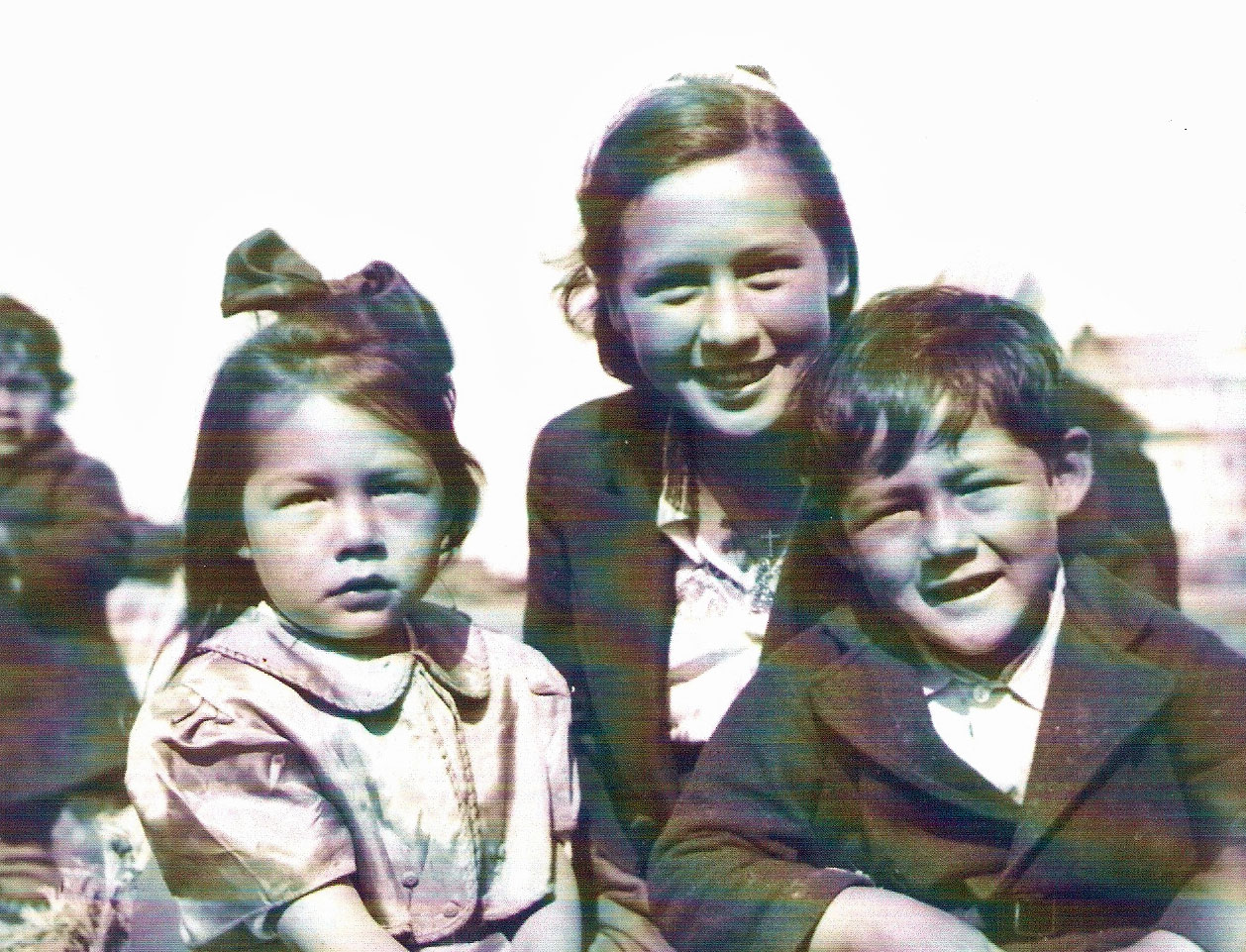 Evelyn Conwell Reich with Charlie and Gretchen Reich
Evelyn Reich Conwell with different furs




Photos provided by Helen Conwell
Caption info by Helen Conwell and Mamie L. (Reich) Jorgensen.
---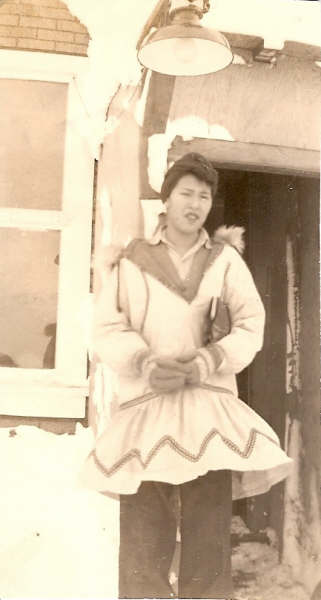 Elizabeth (Hensley) Harvey

Jessie Magdeline (Hensley) Lee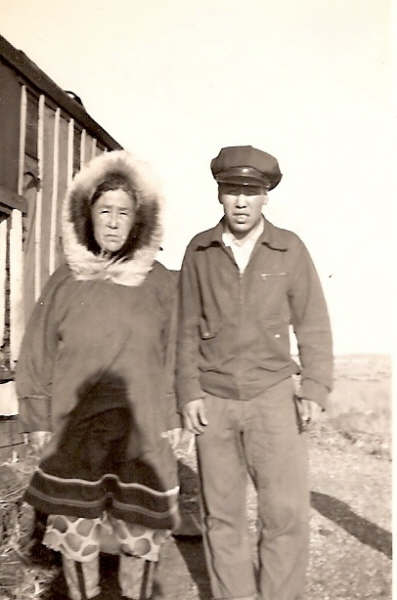 Priscilla and Isaac Hensley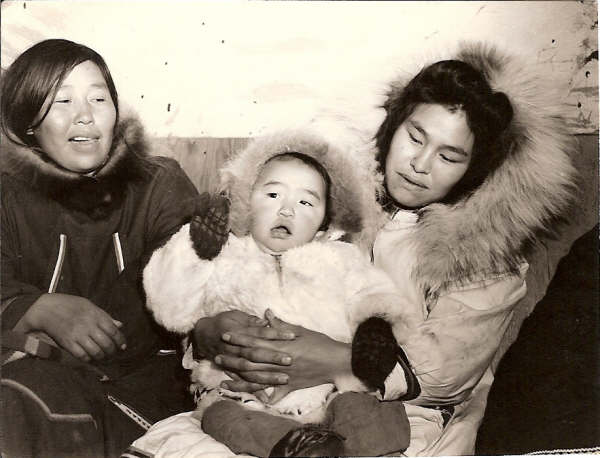 Jessie Lee Ruby Ozenna and Molly Hensley 1951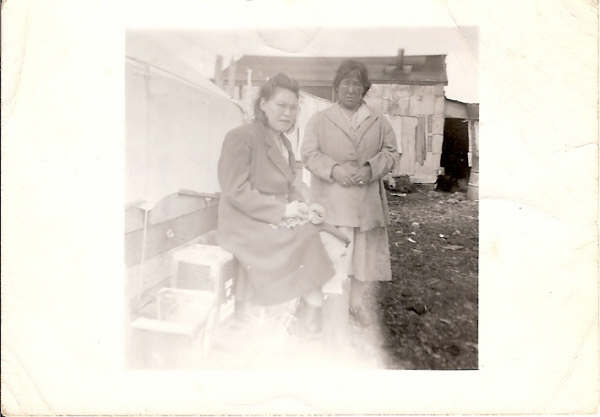 Molly Hensley and Priscilla Hensley
Jessie Unalliuqutaq Lee, Ruby Igvaluk Rose Hensley, and Molly Ikkuayaq Hensley. Circa 1951 The other one, I was told was circa 1920s.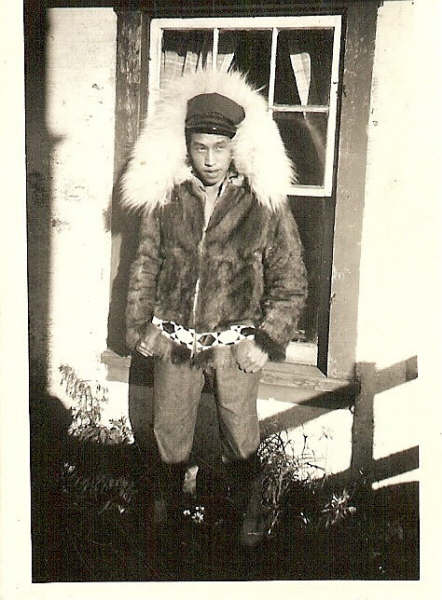 Benny Hensley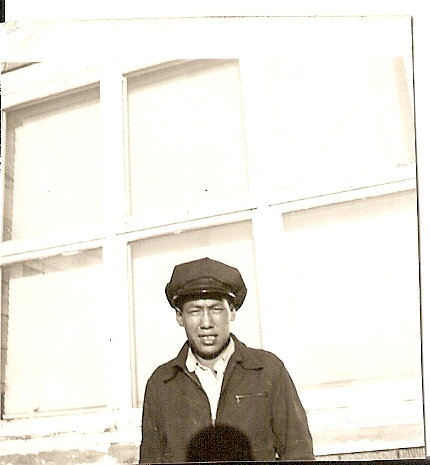 Isaac Hensley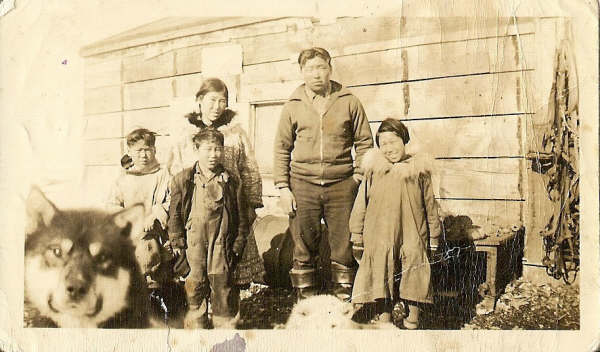 Priscilla Naungagiaq Hensley (Garfield)
One of the photos, I was told was circa 1920s. It's the group family photo, from left to right, Isaac, Aaron, Priscilla (behind Aaron), William and Ruby Hensley. Priscilla is my great-grandmother and these are four of her natural children.
The photo of John Hensley, Sr. -- he's the husband of Priscilla. He was my great-grandfather.
Peter Lee was the husband to Jessie Lee and Sophie Lee was their daughter. Gertrude Arnold holding my mother, Elizabeth Hensley, and next to them is Mildred Sage. I would place this one circa 1930, as my mother was born June 1930 in Kotzebue.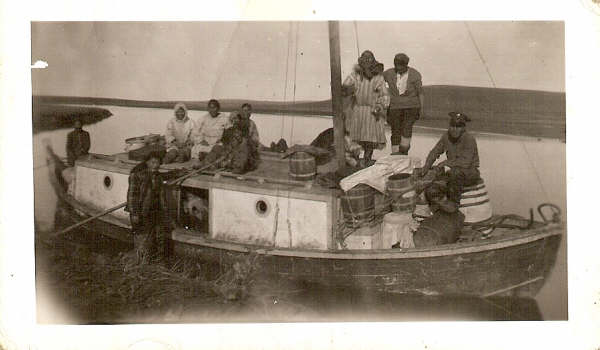 Davidovics' boat 1949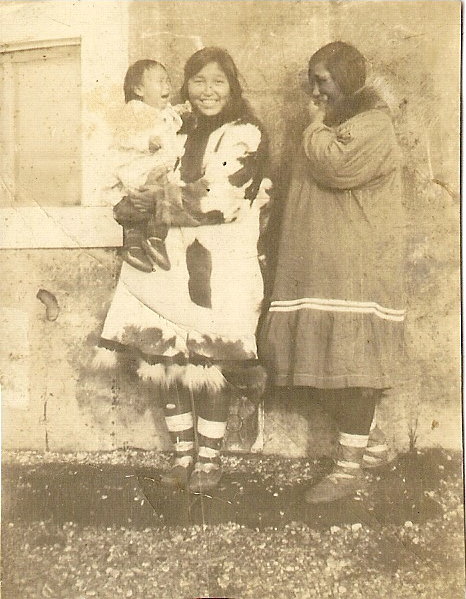 Gertrude Arnold holding ElizabethHensley and Mildred Sage from Kivalina

Isaac Hensley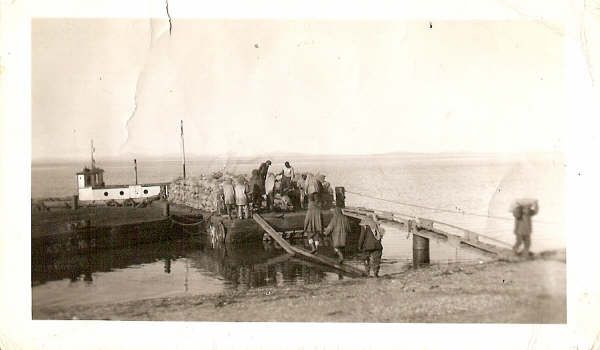 Longshoremen in Kotzebue. Picture taken in front of Magrid Store September 18 1944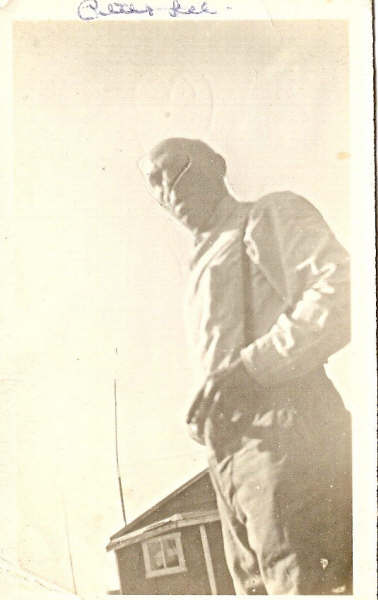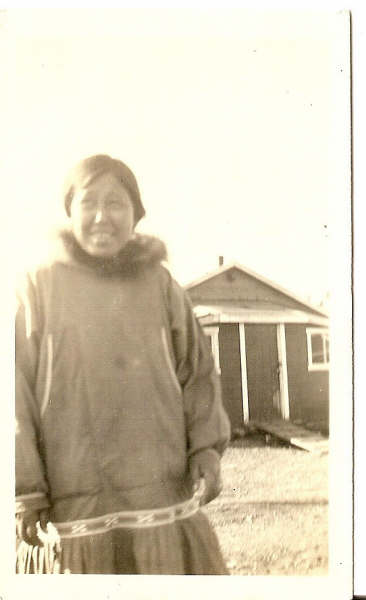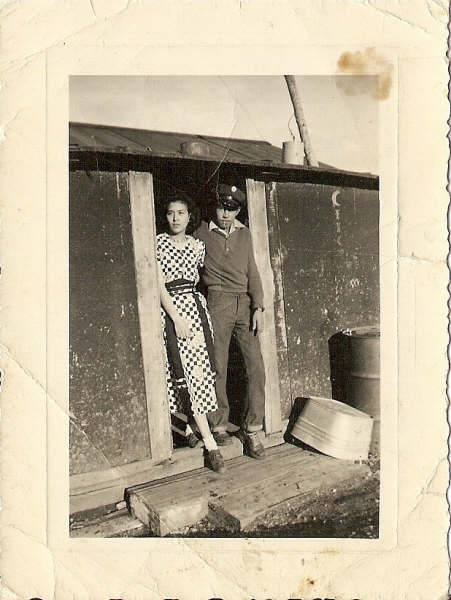 Sophie Lee and Benny Hensley Sr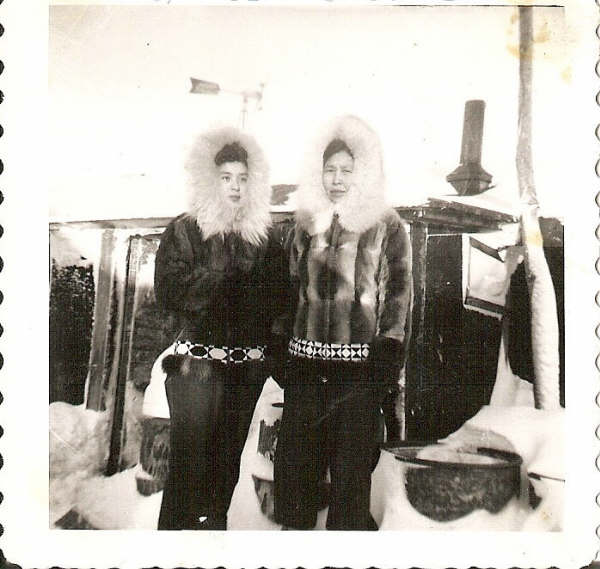 Sophie Lee and Jessie Lee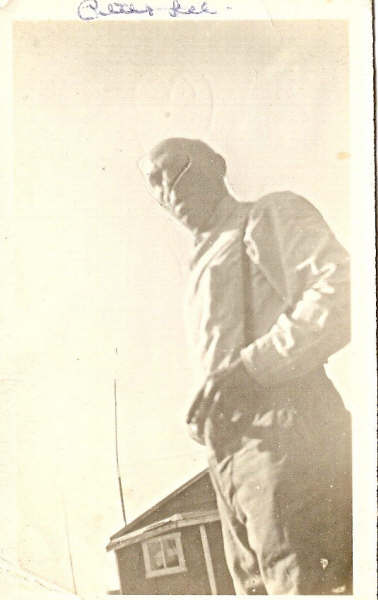 Peter Lee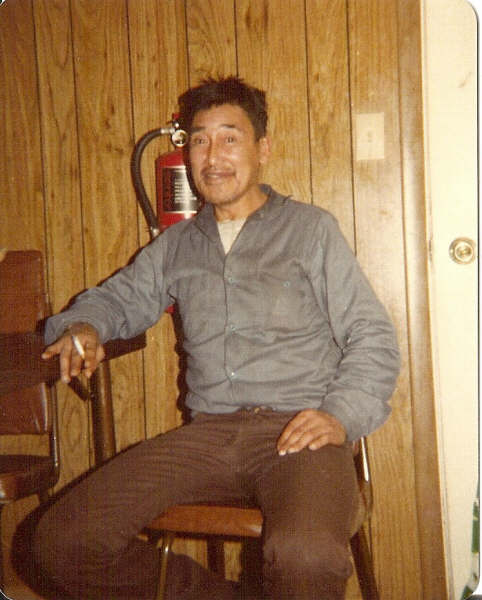 Aaron Hensley December 1978 Kotzebue, Alaska.jpg (42Kbytes)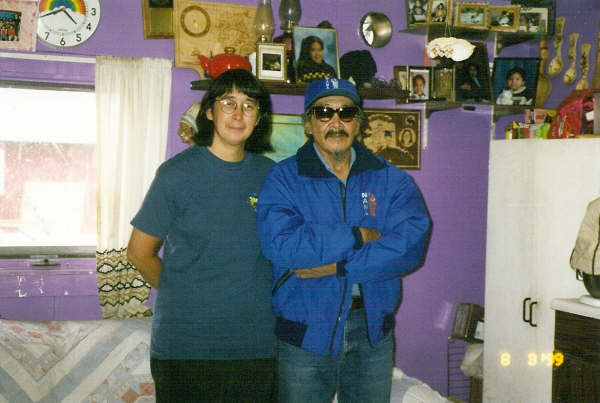 Pat and Uncle Jimmy Lane I am standing next to my uncle, Junior Lane. That one was taken in Noorvik, Alaska in 1999.

Postcard: Evelyn Rice jumping and face circled is John Hensley Sr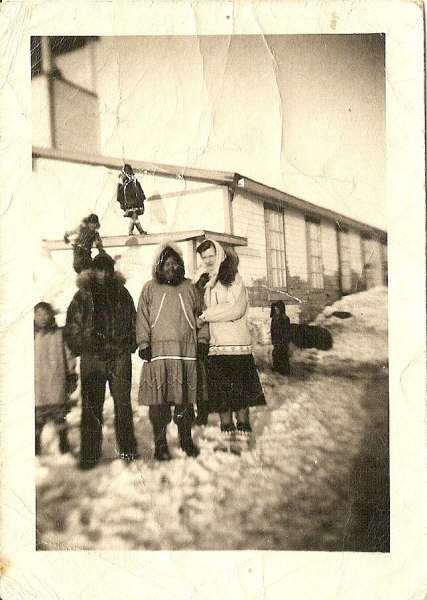 Fred Hensley and Jessie Lee 1954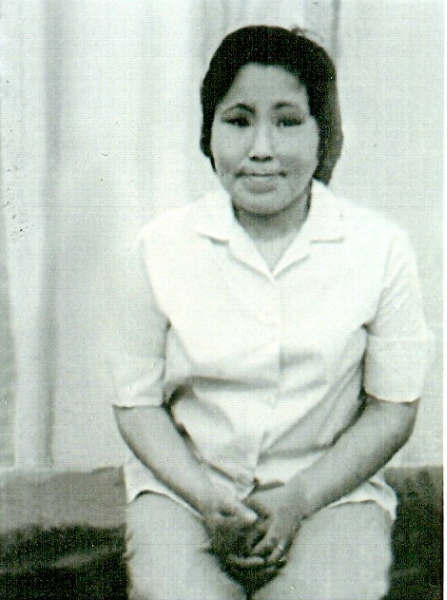 Irene Kenworthy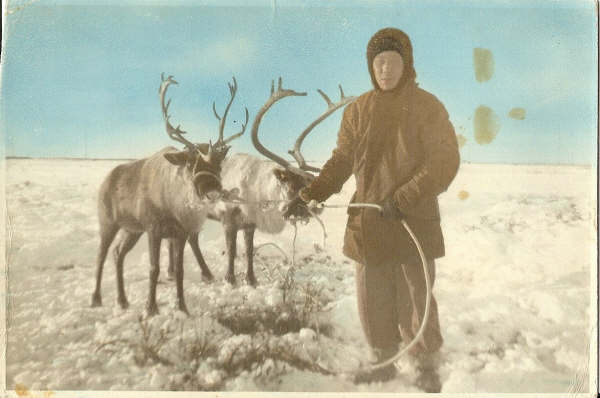 Postcard: John Hensley Jr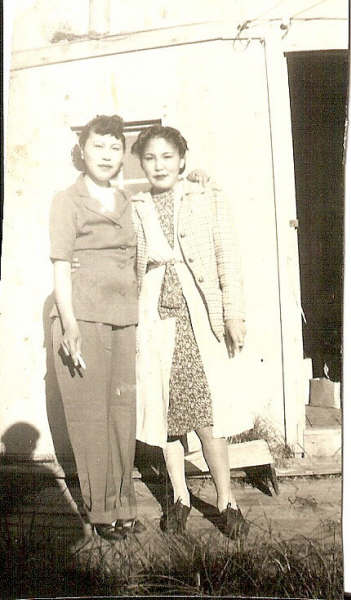 Mabel last name? and Isabelle Hensley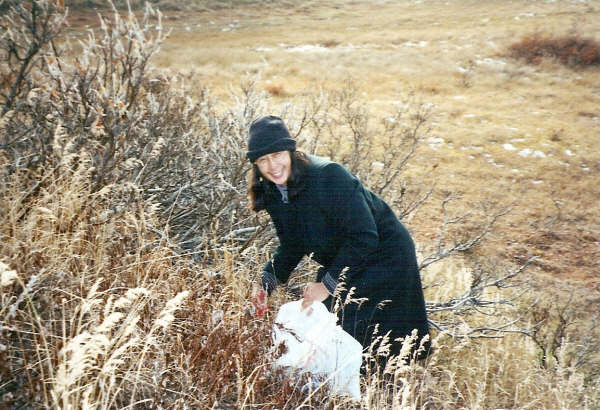 Pat gathering tea in arctic Pat gathering tea - that's me in Kotzebue.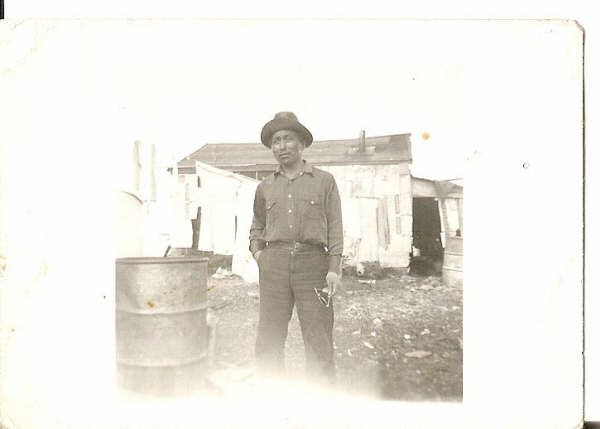 William Hensley

Aaron Hensley (?)

This is me, an invited speaker for the Inuit Circumpolar Conference in Kotz in 1999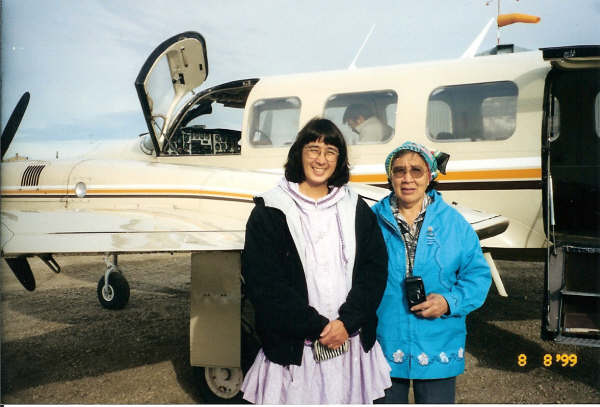 This is me next to Ramona Field leaving Noorvik, I believe it was 1999.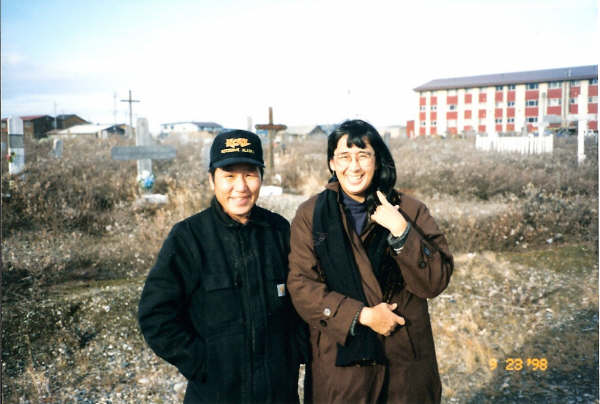 Here's the one of Ben Hensley and I'm standing next to him. We were visiting the family graves in Kotzebue, 1998. (first cousins)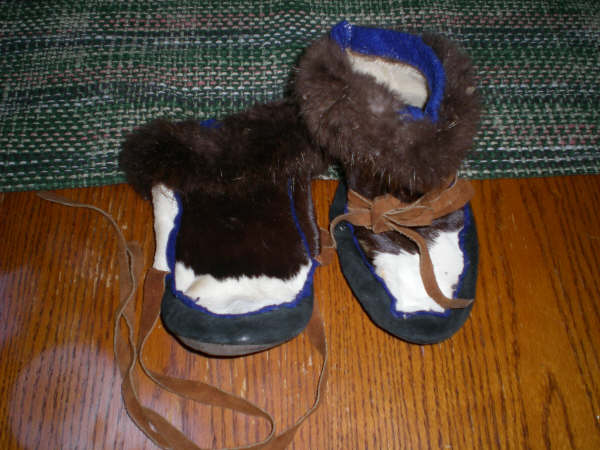 The mukluks were handstitched by Patricia Paul, in a class in Kotzebue.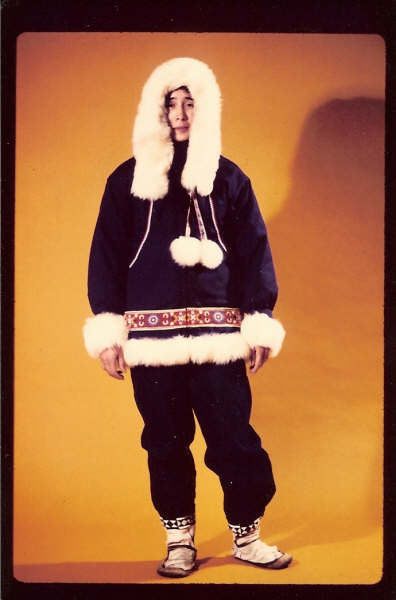 The 1981 photo is archived at Shoreline Community College, Shoreline, Washington, when Patricia Paul was a student. The parka was crafted in Kotzebue and a gift to Patricia from her mother, Elizabeth (Hensley) Harvey.

Photos provided by Patricia Aqiimuk Paul, Esq. e-mail: patriciapauljd(at)msn.com

---
---
If you're interested in copying any of the above pictures,
Contact Web-Designer as he will often have a
better (larger, highter definition) version available.
Photos here are all at 72dpi.

---
To the City of Kotzebue Main Page