Historical Photographs of Kotzebue Alaska
Page 2
Where is Kotzebue Alaska?
Herein are Historical Photographs of Kotzebue.
Some will have links

Kotzebue circa 1969


Please wait while pictures load

Latest additions here at the top!

---

"Kobuk Mary"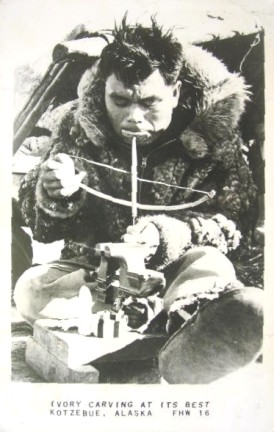 Carver circa 1960
Charlie Iyapana
---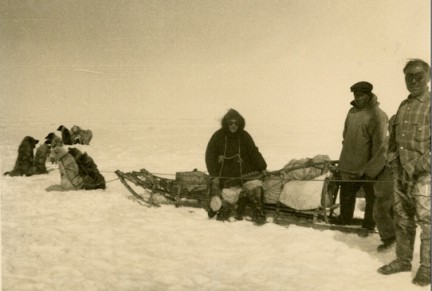 Teress Vernon, sitting on a dogsled with two unidentified men standing next to her.
Circa 1930's.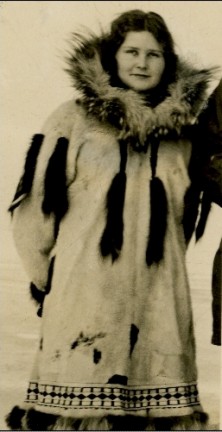 Mary Lou Campbell (whose married name was Briggs).
Circa 1930's.


Pictures provided by Sunny

---
Photos by Bob Seay from July, 1970: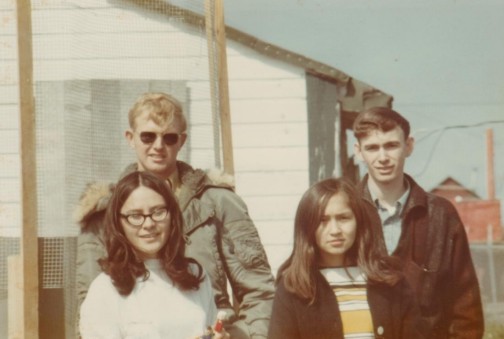 Bob Seay, Linda Lincoln, Glenn Wilson and Kathy Caroll


from July 4, 1970: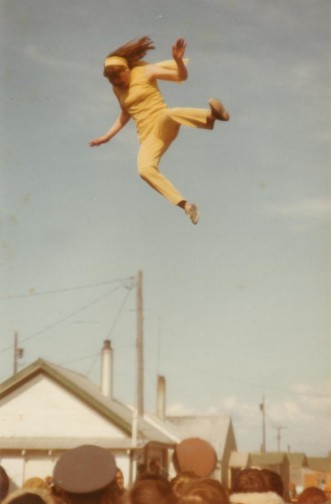 May M. Lane - Left; Helen Conwell -Right
Blanket toss about where KIC Lumber yard is now.


Drying Salmon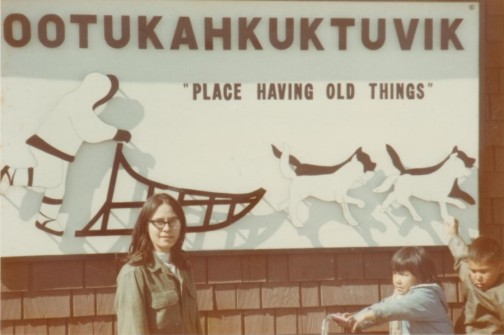 Linda Lincoln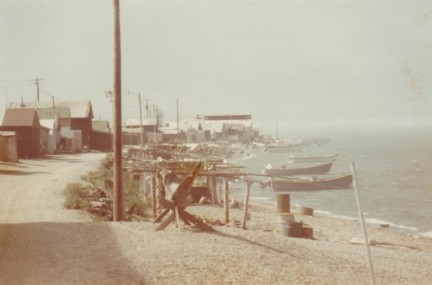 Shore Avenue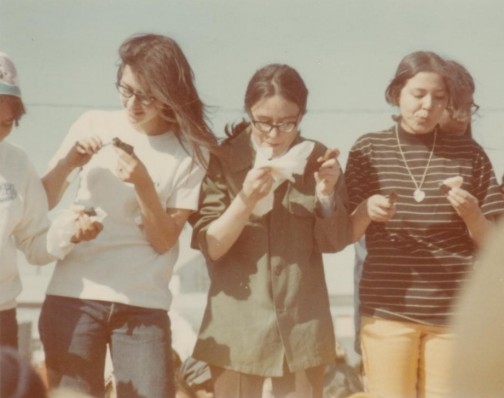 Muktuk Eating Contest
Nellie Flood ___?___ (Partially in Picture), Linda "Penny" Lie, Linda Lincoln Mauer and Bea Ballot ___?___

Recognized: Minnie Gray (blue parka), Esther Outwater (center standing), Bessie Shy (in aqua)
December, 1970: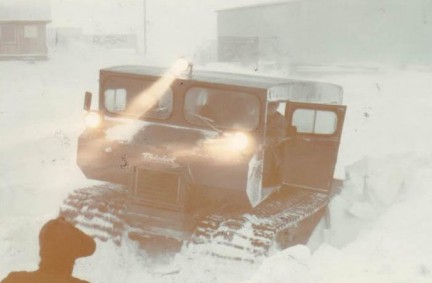 Bob Seay e-mail: bob.seay(at)earthlink.net
---
Photos by Wayne Daughtry from Circa June, 1960:

Noatak River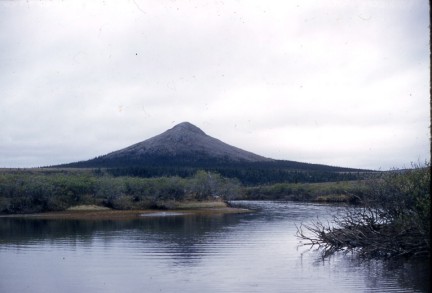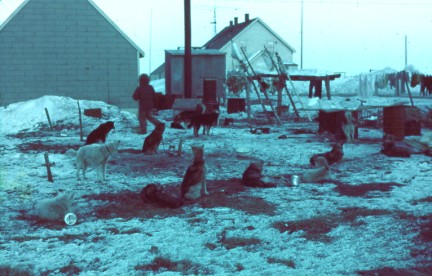 Eckardt's General Store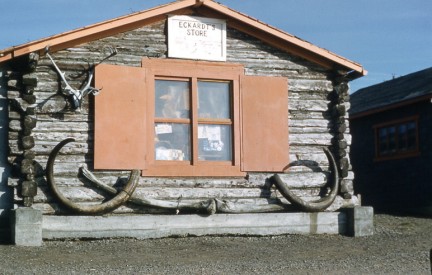 The building was floated down the Noatak from the fox farm in Noatak to Kotzebue.
The Walsh's bought it, sold fox furs and penny candies.

The Post Office, but exactly where?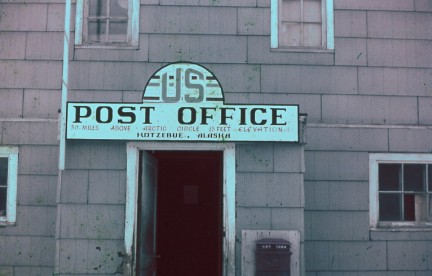 Word is it was next to the Baptist church on shore.
Elders on Shore Avenue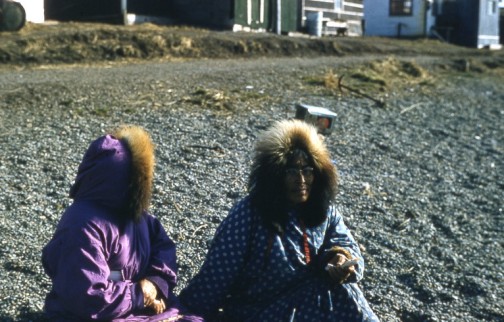 Mitchell?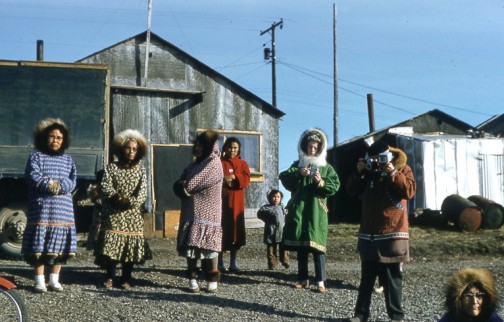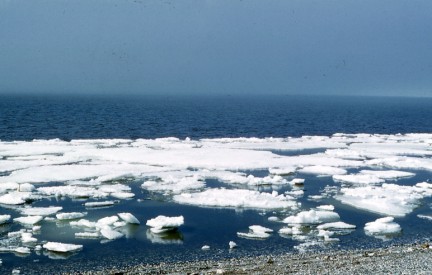 Wayne and Girlfriend ("Mary" from Fairbanks)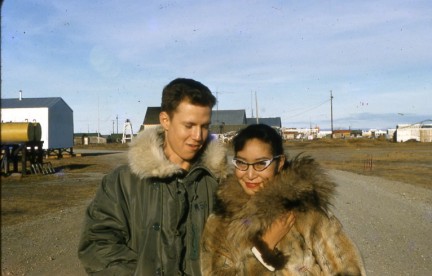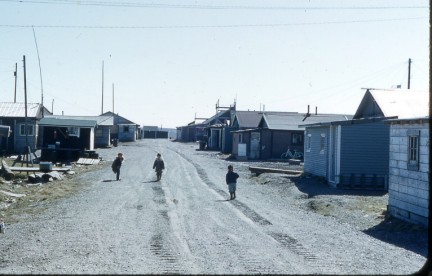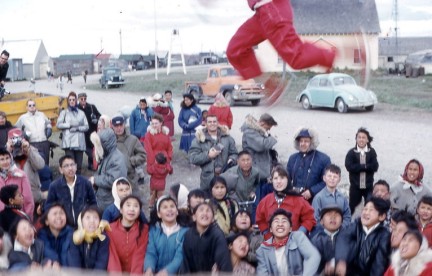 Beluga Whale Slaughtering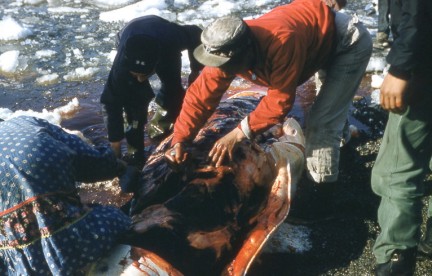 Inez Koenig in blue parka.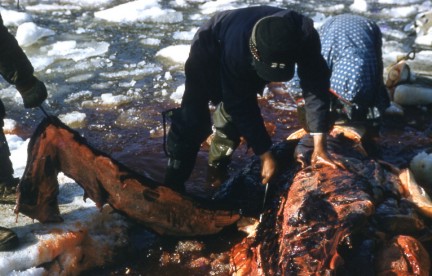 ---
This picture was donated to the Kotzebue Museum in 1967: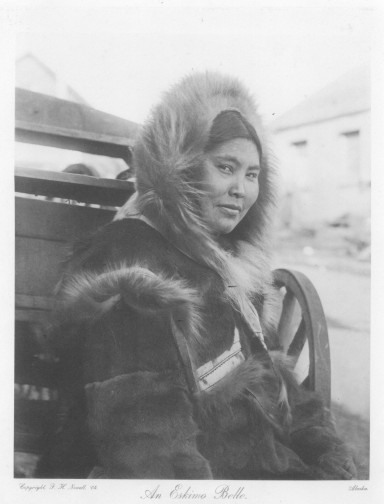 Photo by F.H. Nowell, 1904. Who is she???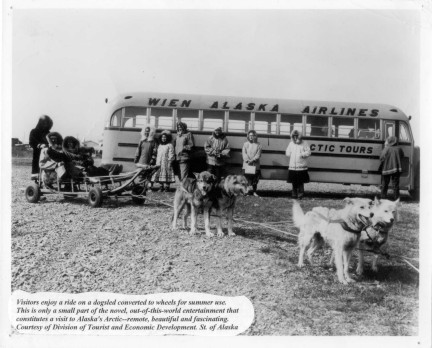 Wien-Alaska Airlines Arctic Tours Bus!
With Elmer and Laura Davis' sled on wheels and dog team.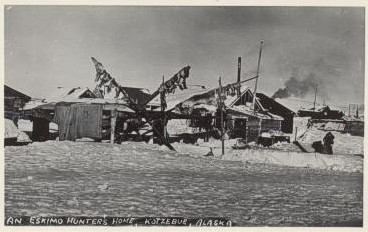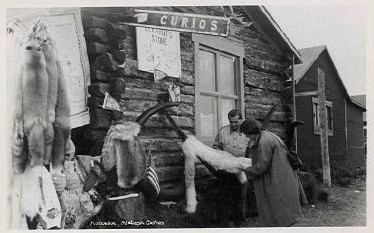 ---
Photos from Eric & Mary Swisher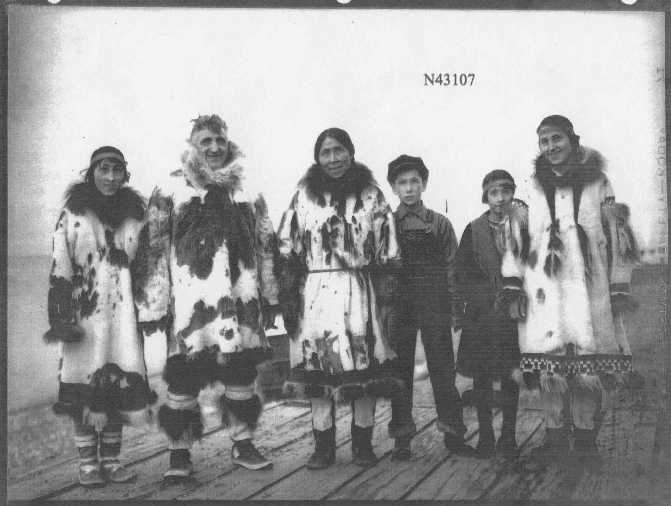 1930's: Emma, Paul J., Mary O., Frank, Annie, & Angeline Davidovics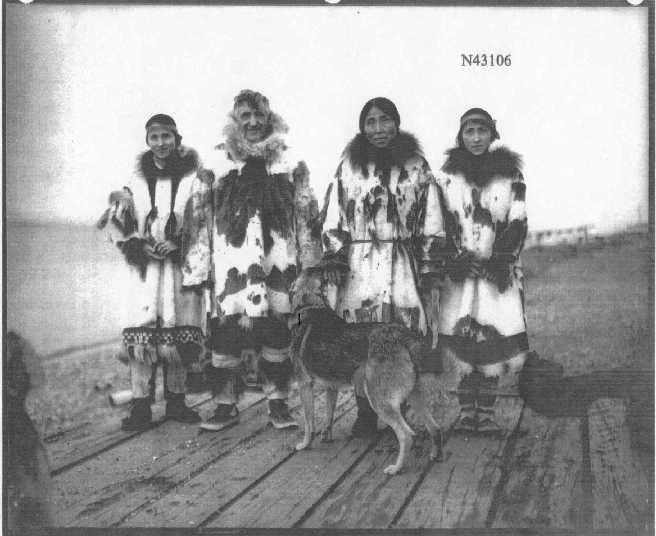 1930's: Angeline, Paul J., Mary O. & Emma Davidovics

---

Alaska Airlines' 737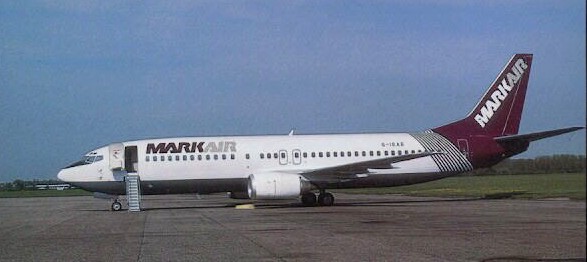 Markair's 737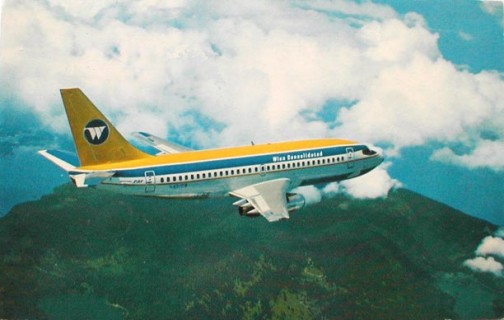 Wein Air Alaska's 737

---
Photos from John Ward



Ice overflow after storm in 1982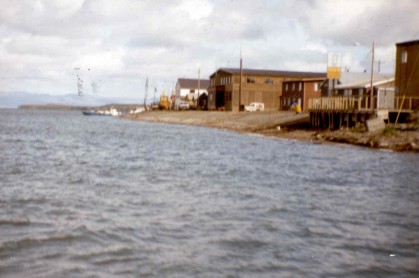 Shore Avenue after storm in 1982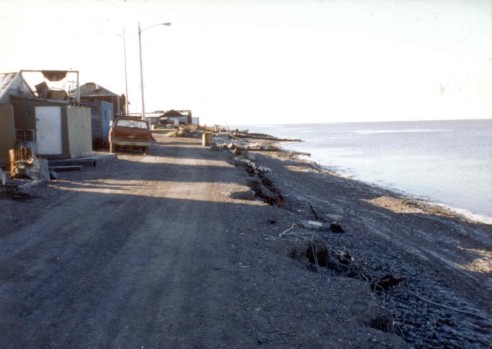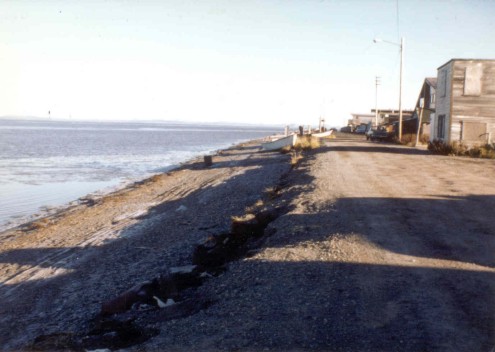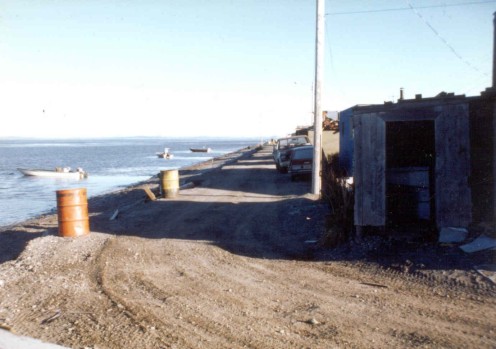 ---
Large collection of photos from Joe Mabry
centered on his experience in 1964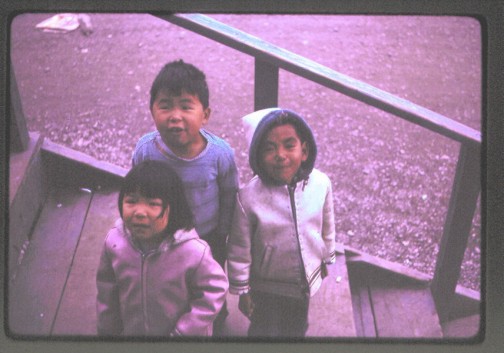 Kids on Post office steps 1964
Word is that they are Julius Jessup, Lena Jessup, and
Noah Jessup or Johnny Flood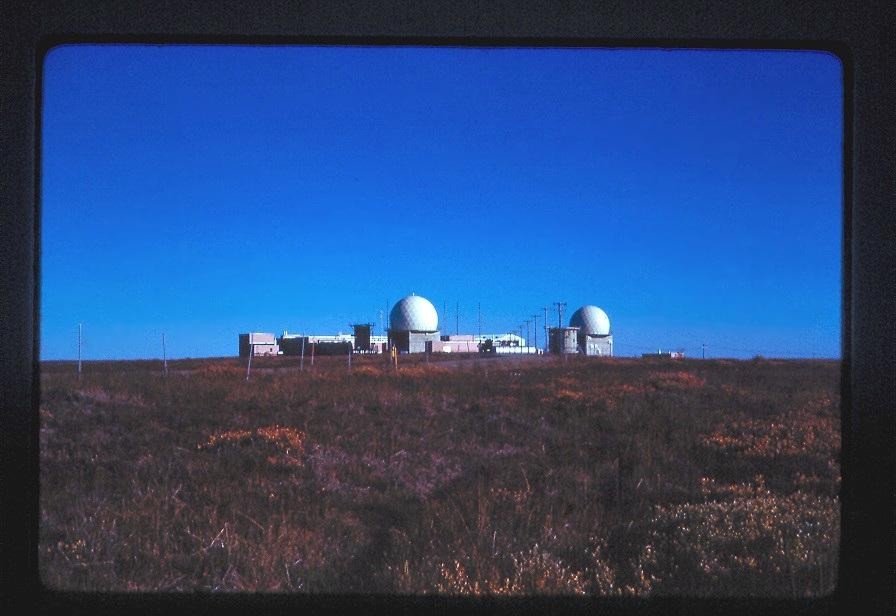 September, 1964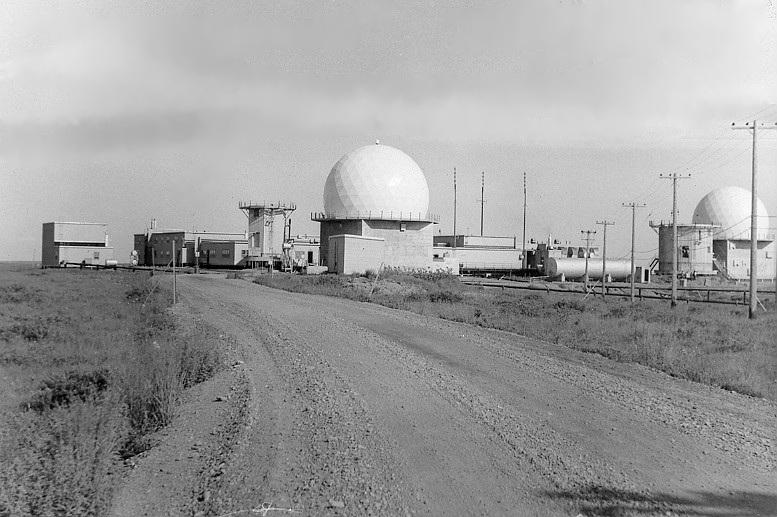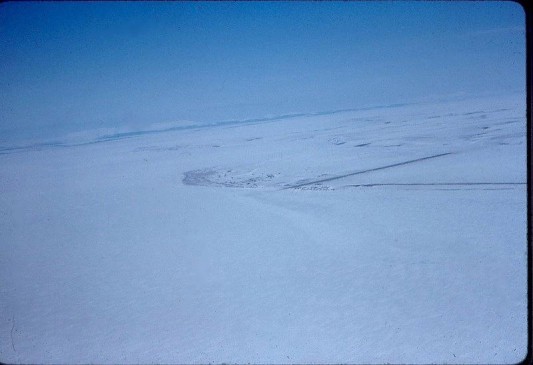 Aerial view of Kotzebue May, 1965


Alaska Airlines Lockheed Constellation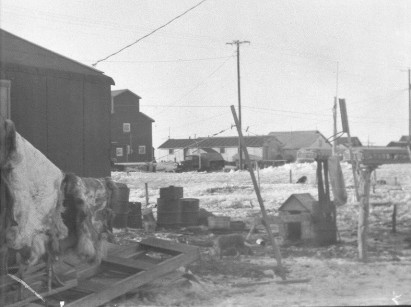 Backyard on Second behind Weins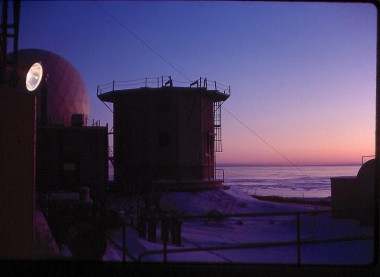 Cold day at the base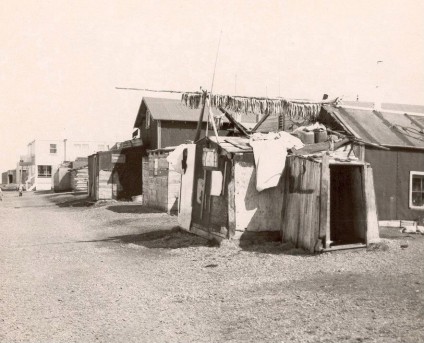 Early 1960's


Hanson's Trading Co. 1960's


Kotzebue National Forest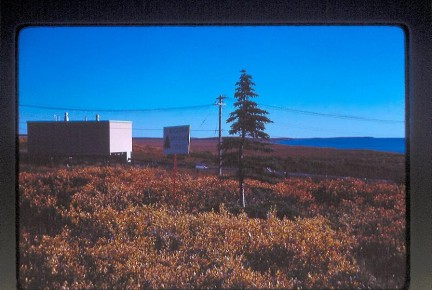 Kotzebue National Forest in color!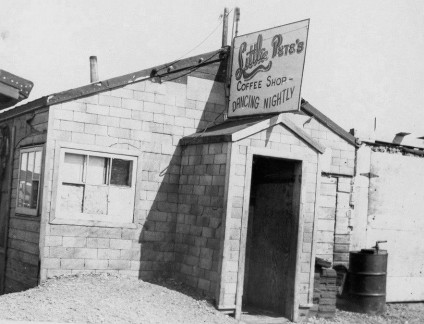 Little Pete's on Tundra- owned by Stubby Lambert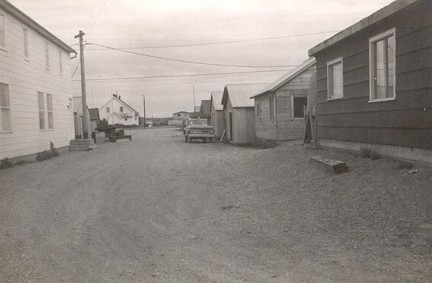 Mission Way by Rotman's Store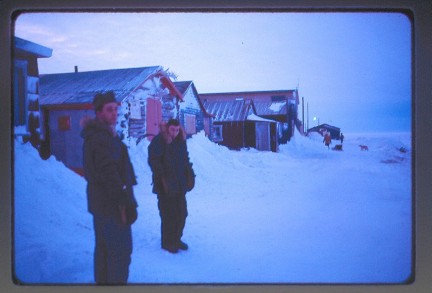 By Eckardt's Store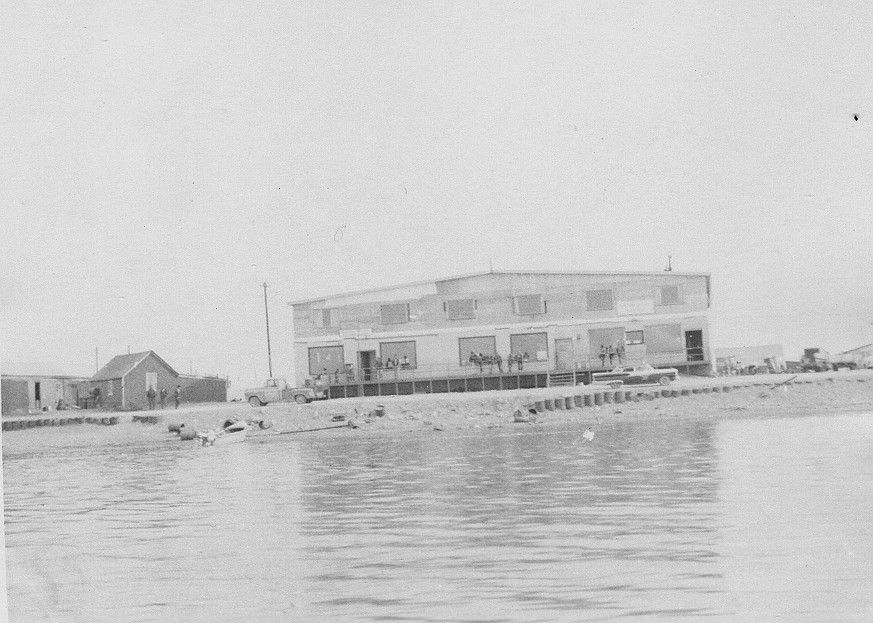 Post Office late 1950's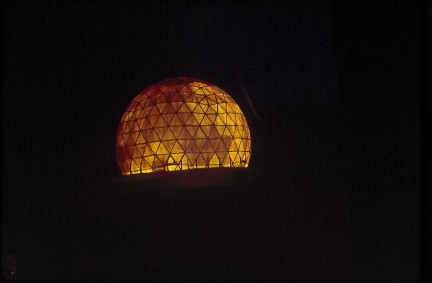 Radar Dome lit from inside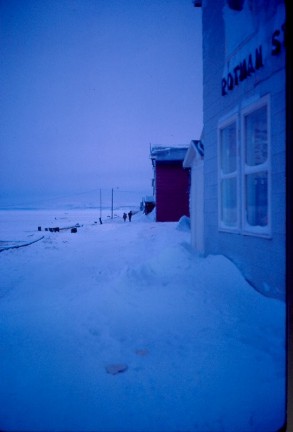 Shore Avenue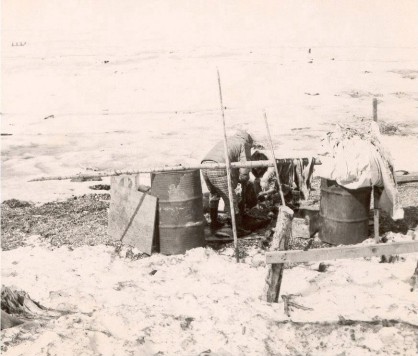 Unknown late 50's?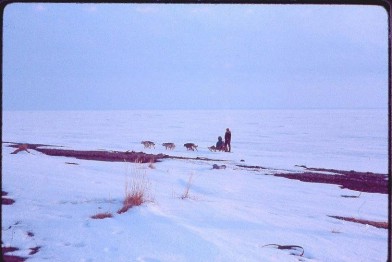 Going for a drive.


Pictures provided by Joe Mabry

---
Another Air Force Station Pictures Page
A Year in the Arctic: January, 1961 - January, 1962
by Jay Miller
---
If you're interested in copying any of the above pictures,
contact the Web-Designer as he will often have a
better (larger, highter definition) version available.
Photos here are all at 72dpi.

---
To the City of Kotzebue Main Page