---
The NEW Kotzebue Police Department Shoulder Patches
KPD Received it's new patches 5-23-04.
We now have a day patch, and a subdued "night" patch: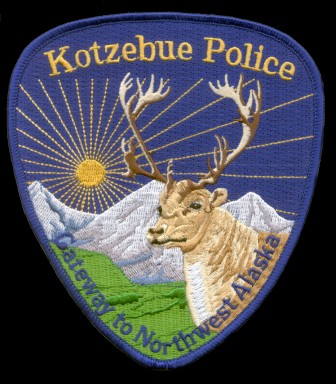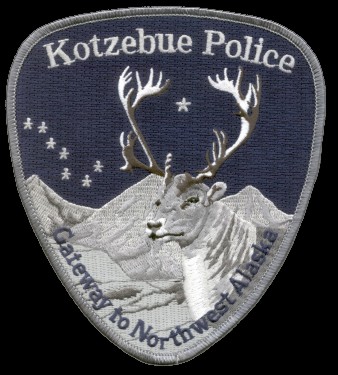 Shoulder Patches are FOR SALE (to current LEOs only).
To obtain KPD patches:
You MUST request patches on your Police Department letterhead.
Send requests to the Chief:


Kotzebue Police Department
PO Box 550
Kotzebue, AK 99752


Include $7.50 for each patch. Please don't send Cash.
Include a Self-Addressed Stamped envelope (SASE).
The patches are large, fully 5 1/4" by 4 1/2",
so send an appropriate size envelope so they will stay flat.

---
And a new "Badge-Patch"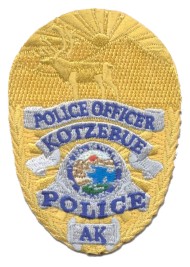 The Badge-Patch is not for sale.

---
The Retired Kotzebue Police Department Shoulder Patch
"The Caribou Patch"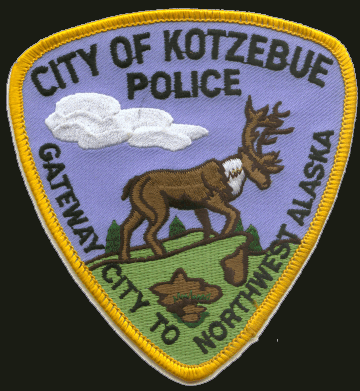 NOTE: KPD is out of our old patches at this time (12-03).
(hint - Ebay Auctions usually has one for sale at any given time.)

The Kotzebue Police does not trade patches
or deal with patches in any other way than the above.

Thank you!
We finally got ahold of a picture of the Original KPD Polar Bear patch,
which is very rare indeed.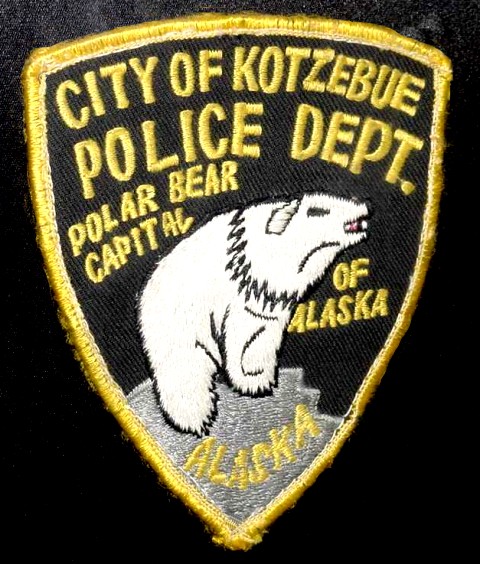 If anyone would like to donate an original KPD Bear Patch to KPD
we would really appreciate one!


See our KPD Patch Collection Page.
---
http://www.kotzebuepolice.com/