---
Day Room Mural
- -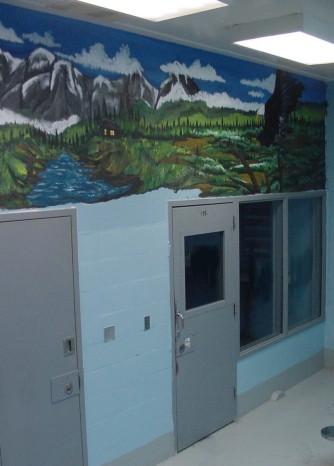 Overall view of the mural

In the summer of 2001, Corrections Officer Robert Rootes painted
this mural in the main day room at the jail on his own time.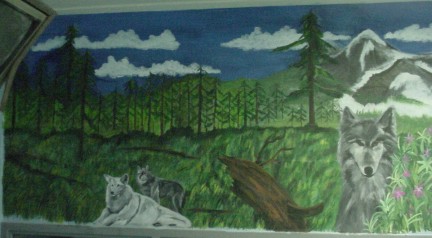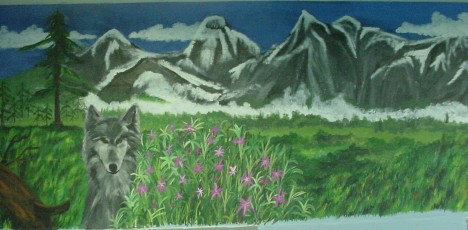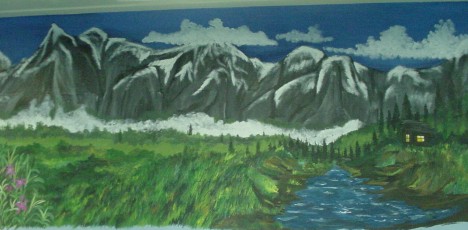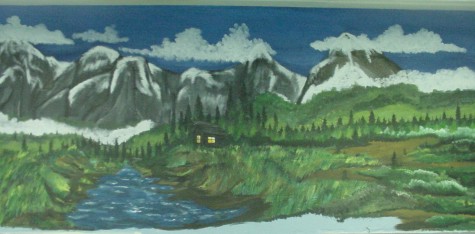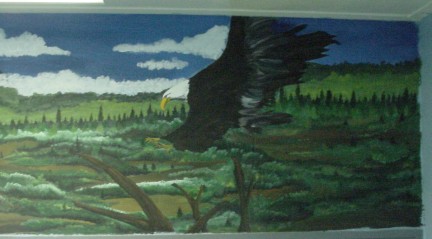 The project took several months to complete, as the artist could only work
at night when the prisoners were in their cells.

Comments are welcome - please sign the KPD guest book found on the Main Jail or KPD pages.

---
Back to the Kotzebue Police Main Page
Posted January, 2002