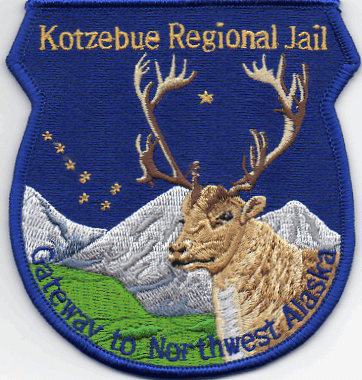 Kotzebue Jail and
Emergency Dispatch Center
258D Fourth Avenue
PO Box 46
Kotzebue, AK 99752
(907) 442-3351
Superintendent James Rea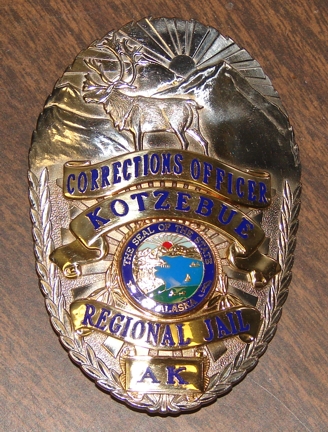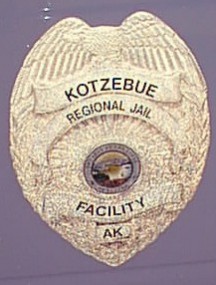 Kotzebue Regional Jail was constructed and opened in 1995, replacing the old jail on the first floor of the old Kotzebue Police offices. The old building was demolished May 30, 2000, having been vacant since Fall, 1999.

On July 1, 2003 the Jail officially closed as a state contract jail, by vote of the City Council of Kotzebue, in a dispute over compensation for the jail services. The Kotzebue Regional Jail re-opened to State Prisoners May 1, 2005.
---
VISITING HOURS
For Female Inmates
2:00 to 3:00pm
&
6:00 to 7:00pm


For Male Inmates
3:00 to 4:00pm
&
7:00 to 8:00pm
You MUST provide a Photo I.D. AND be over the age of 18 to visit.


NOTE: No money or property will be accepted at the door. Call in phone card numbers for long distance calls. Arrange clothing exchanges ahead of time.
Attempts to bring contraband such as tobacco products will result in a ban from further visitation and possible criminal charges.
Books and games/puzzles of appropriate nature and DVD's and Videos (PG-13, PG, G only) can be donated to the jail.

---
CELL-EVISION
Are the prisoners entertained?


Here they're watching "The Return of the King" on DVD
in the KRJ Sinaplex.
Basic Cable is provided on 3 day-room TV's.

---
Hopefully you've never "visited" our jail. But, if you'd like to see the inside features, visit our


for a peek at the "inside"!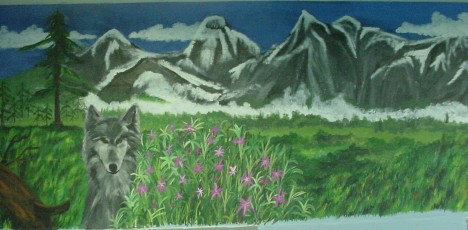 ---
CAPACITY


The Jail has an official capacity of 12 prisoners. Kotzebue is the center of government services for a number of satellite villages, and we're the holding facility for the court system, so we usually are near normal capacity, especially with local arrests by the Kotzebue Police.


The resident "population" of the jail receive 3 square meals a day. They are allowed use of a pay telephone for 15 minutes a day (but usually are able to be on the phone more) minimum, if they desire. There are some books, games and puzzles, but selections are limited to our small bookshelf. Any appropriate books etc can be donated to the jail library.


This does not mean these people enjoy being here!


Overcrowding can be a problem. Stress levels rise quickly when 12-15 people, often strangers, are in a relatively small area 24/7, and trying to decide which channel to watch on the TV and sharing the use of 2 toilets! The meals are good and nutritious if basic, but there is no choice of fare. The Jail is a 'NO SMOKING' facility.


Recently updated!
Three of the top months were in the years 2001-2.
Our busiest month to date was June, 2001 with March, 2002 a close second.


Excess Population are sent to Anvil Mountain Correctional Center in Nome by the State Troopers (AST) until the week before their next court date in Kotzebue or their release date.


Will KRJ have to Expand??
---
TRANSPORT
The Jail acquired a new van that seats 6-8 prisoners September, 2010.
It has a security cage (wall between the driver and back passengers) and
Red and Blue Emergency Lights.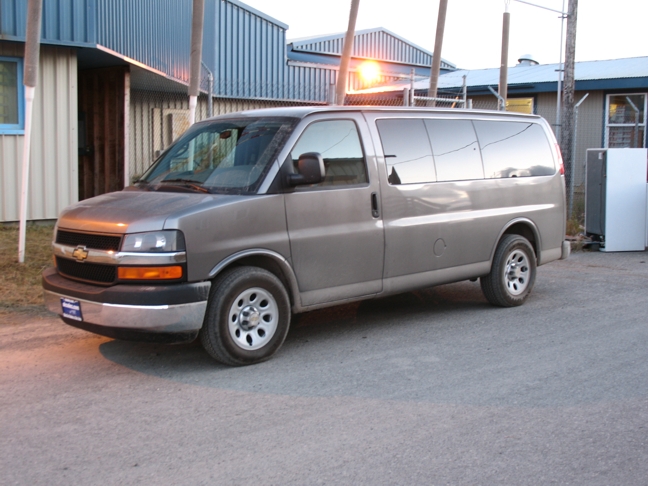 The jail had used a 2000 Chevy Astro-Van AWD: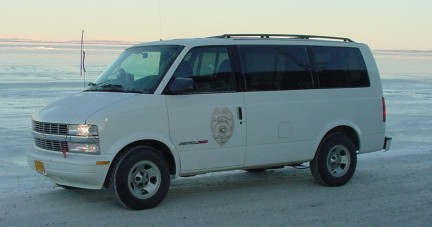 <!IMG SRC= "pdpics/72jailvanshore2.jpg" border=2 >

---
TURNING YOURSELF IN
(to serve your sentence)


If you are sentenced and are scheduled to turn yourself in to serve your time,
click here for more information.

---
EMERGENCY POLICE/EMS DISPATCH

Our City Police and EMS/Fire Dispatch is in the center of the jail. Each Correctional Officer doubles as a Emergency Radio Dispatcher. There are 6 radio frequencies, 4 phones and 7 phone lines, 12 jail TV monitors, monitors for 30 Alarms around town (fire and burglary), 3 computers on a 11 computer LAN shared with the Police Department, assorted files, several log books, fingerprinting and photographing equipment and a NAWAS/FEMA (Federal Emergency Management Agency) phone in a 8' x 15' office space. ...not to mention the windows all around to watch inmates. There is often 2 officers on duty, but sometimes there is only 1.
When you call the police, you're talking to a Corrections Officer.
Remember, Call 911 for emergencies only. 442-3351 for all other needs/info.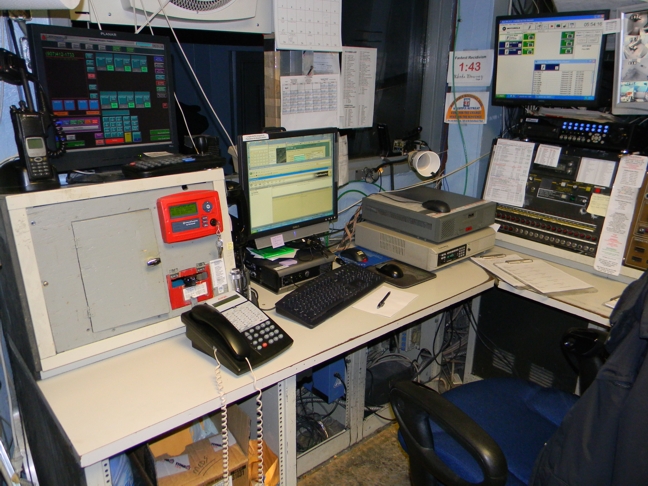 Dispatch Desk, April, 2011.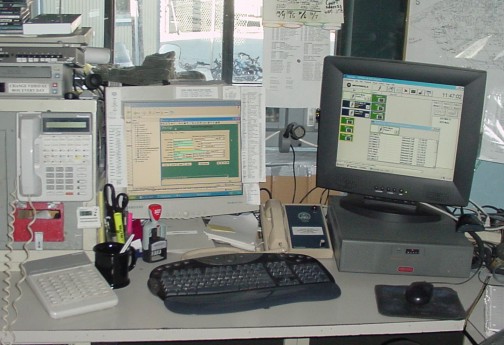 Dispatch Desk, September, 2004.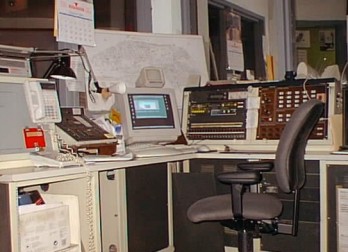 Dispatch desk in 2001.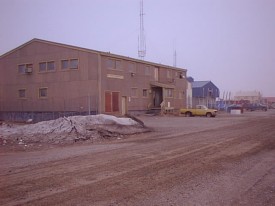 Old Kotzebue PD & Jail (Demolition Photos Page)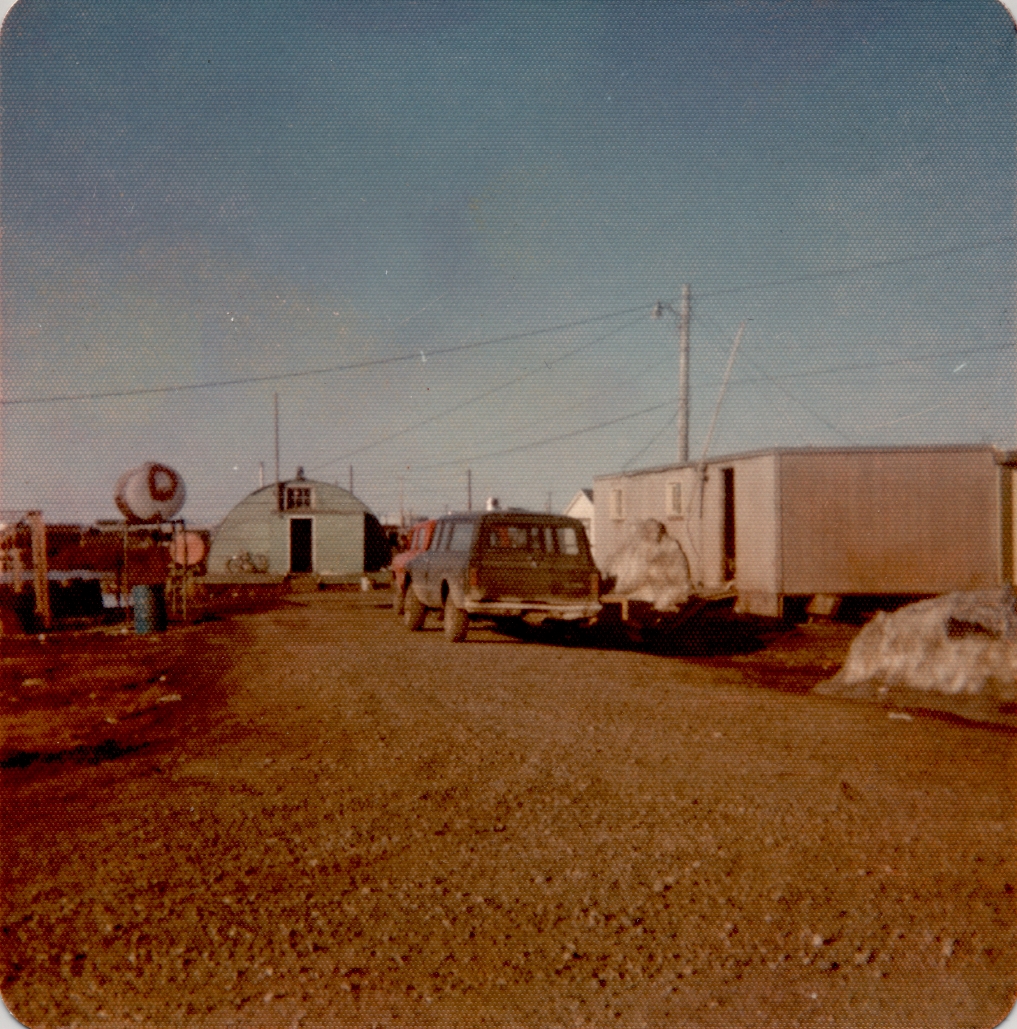 The green quonset hut was the old jail back in the 1970's.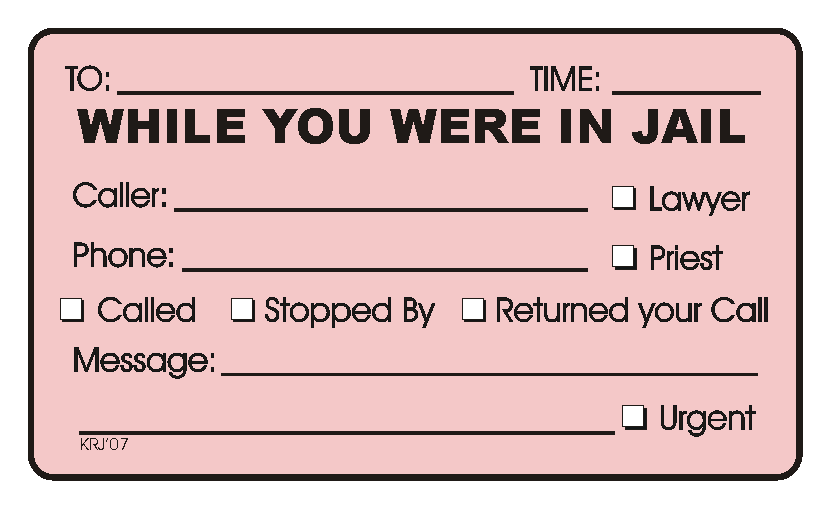 Sign Our Guestbook

View Our Guestbook
- KPD Main Page -
- Kotzebue Regional Jail Facility - Department Personnel - Reserve Police Program -
- Law Enforcement Sites - Kotzebue Links -
- City of Kotzebue Main Page -


http://www.kotzebuepolice.com/