---
Fire at Kotzebue City Dump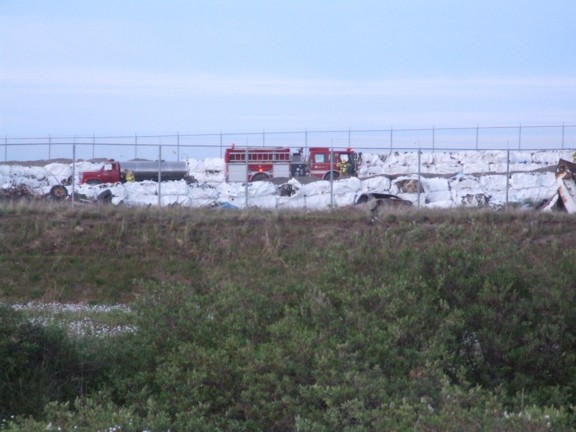 A fire was reported early July 9th, 2007 at the city dump. The Kotzebue Volunteer
Fire Department responded, and DOT brought their Engine 40 water cannon.

The trash bales lit up like charcoal briquettes and burned for 2 days.
A selection of photographs.

The following were taken about 12:55am (it's July in Alaska):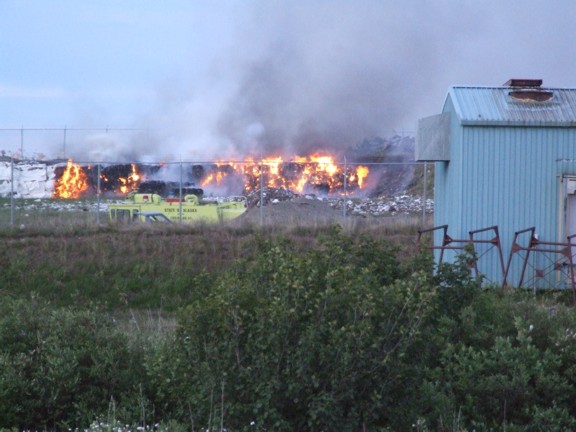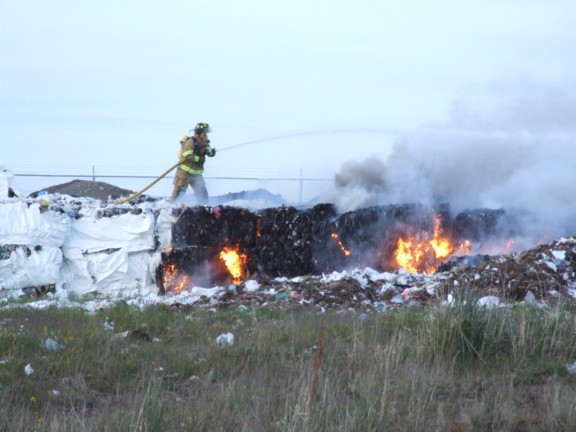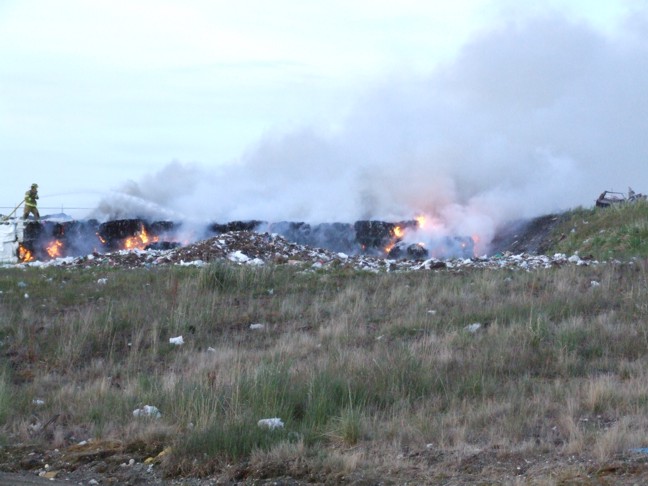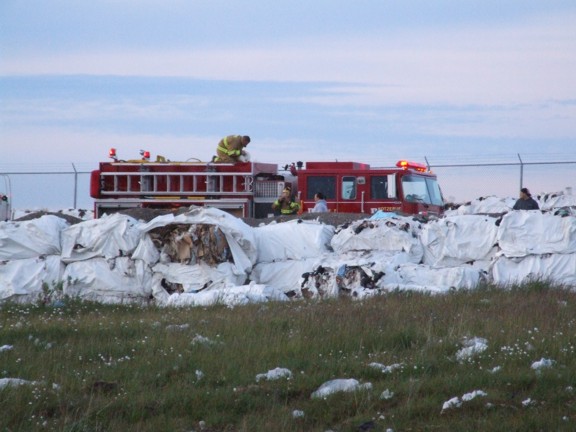 A short digital video:



Photos & Video taken by Norman Hughes
---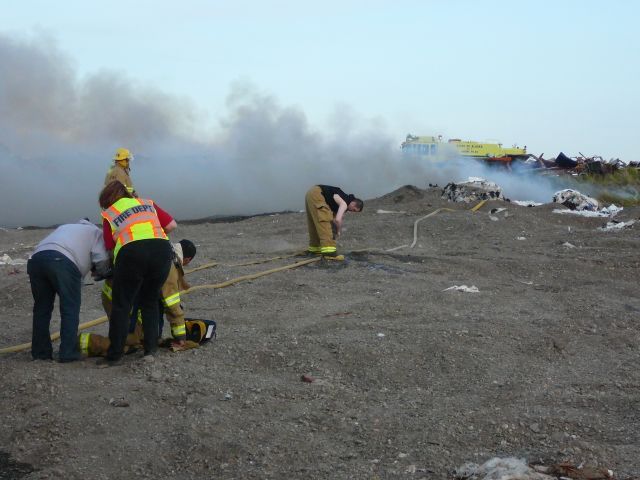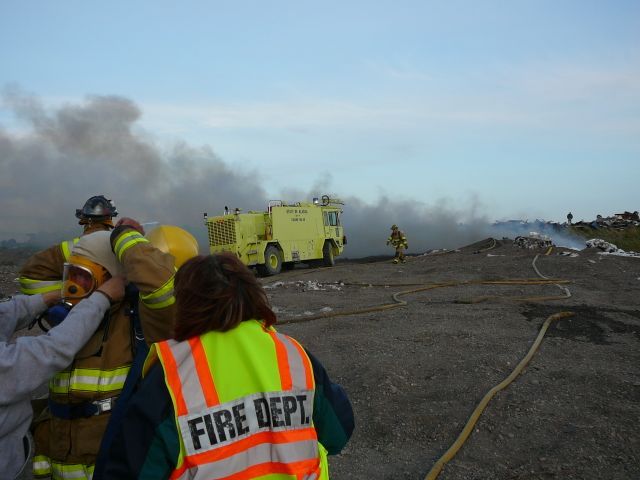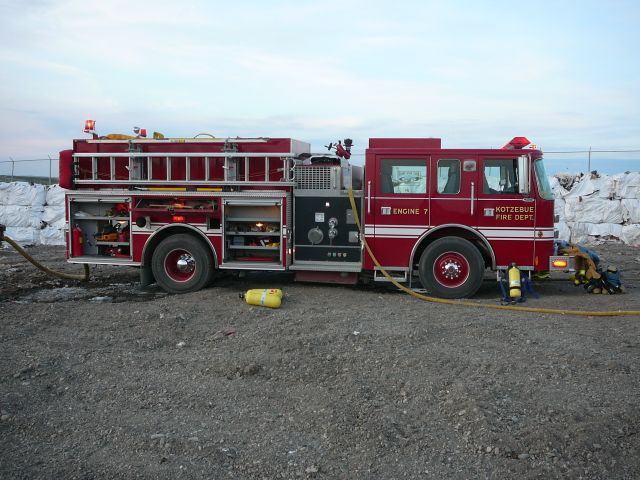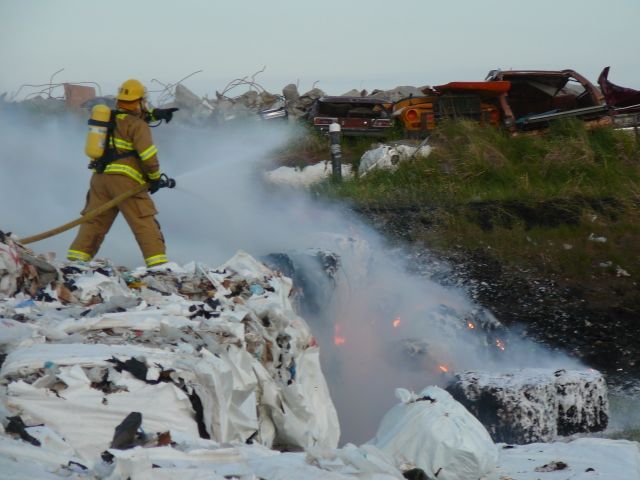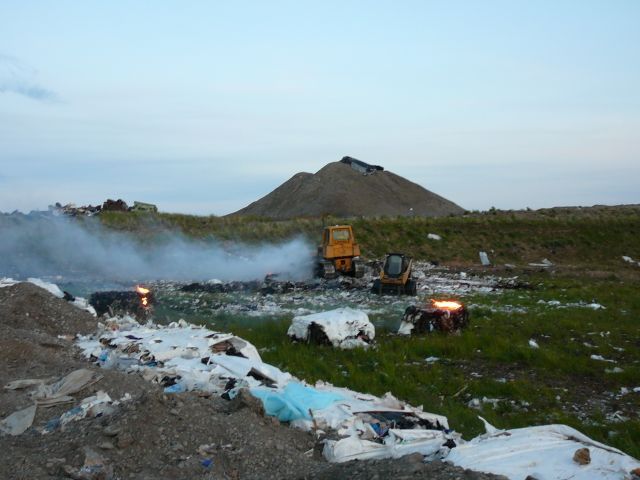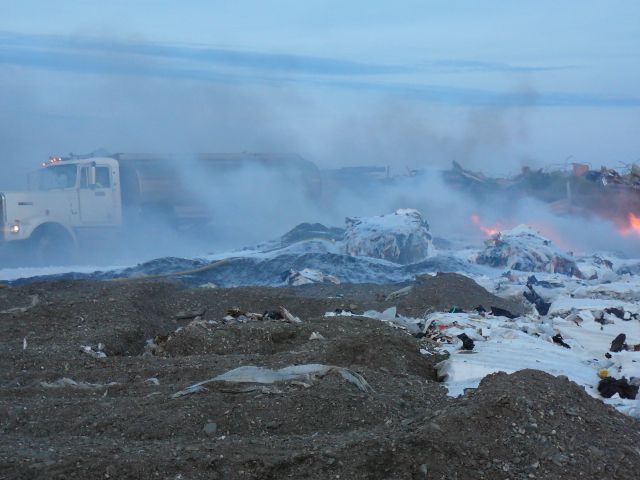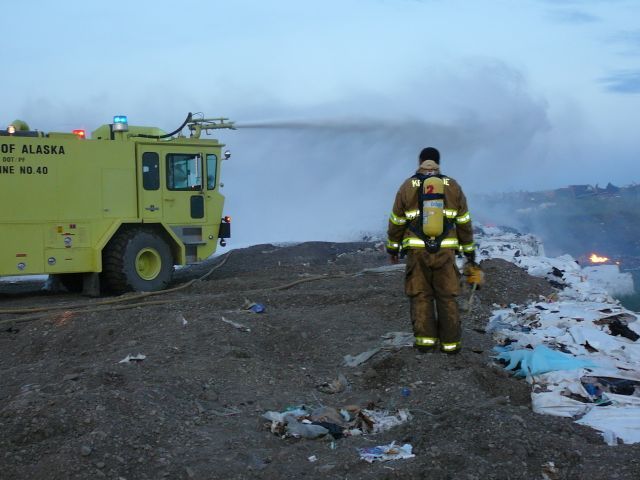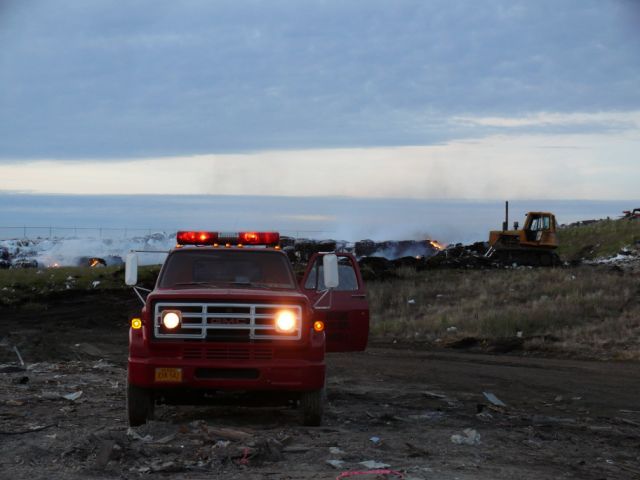 July 10: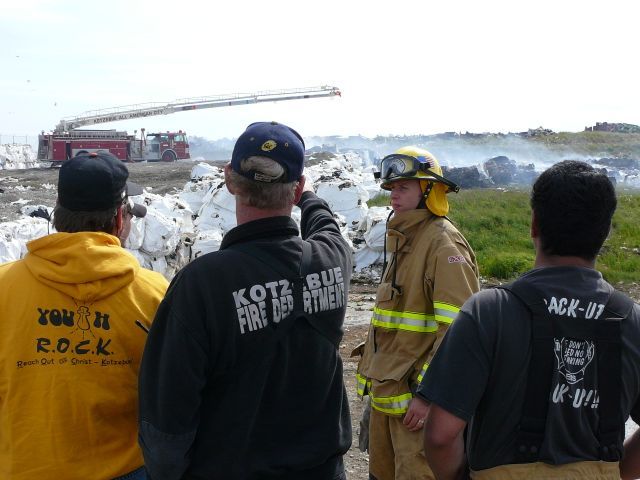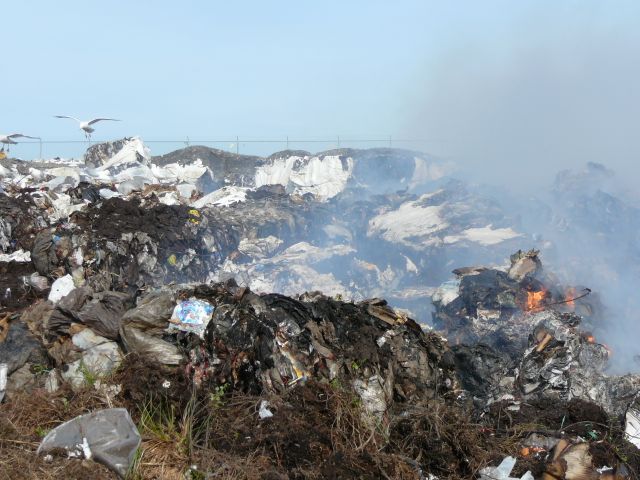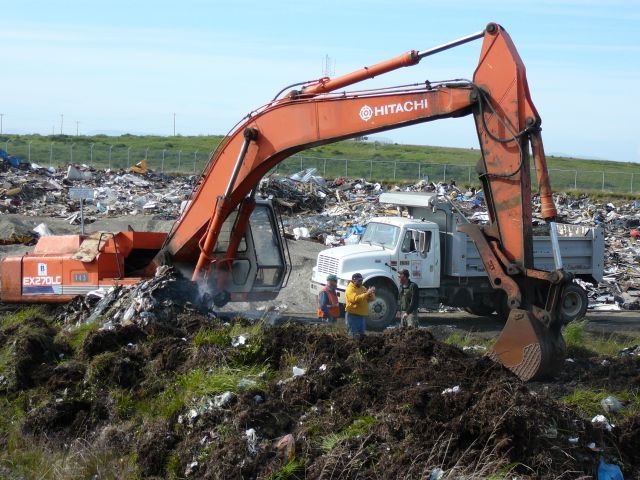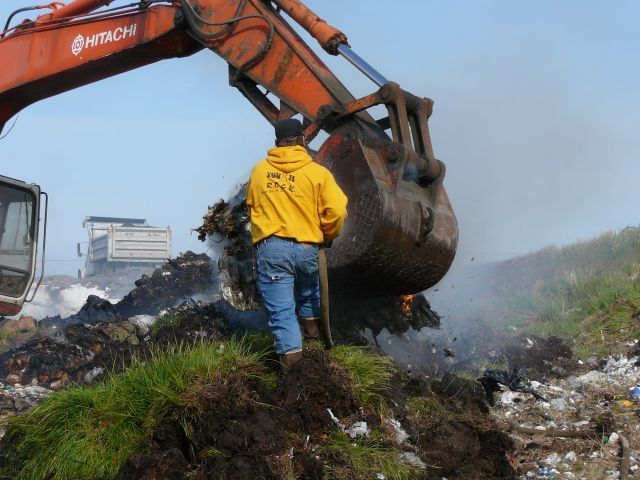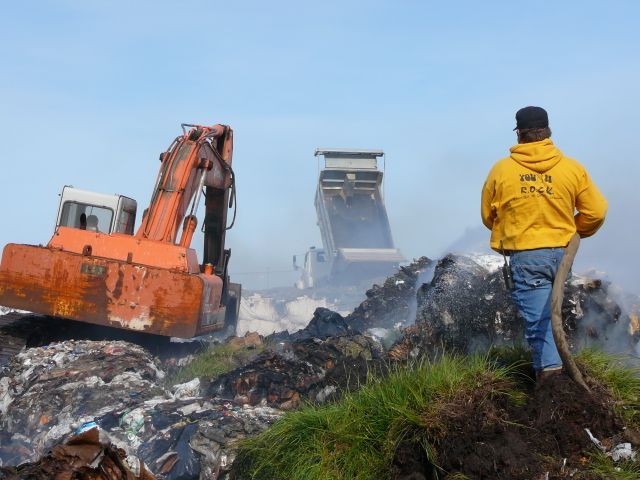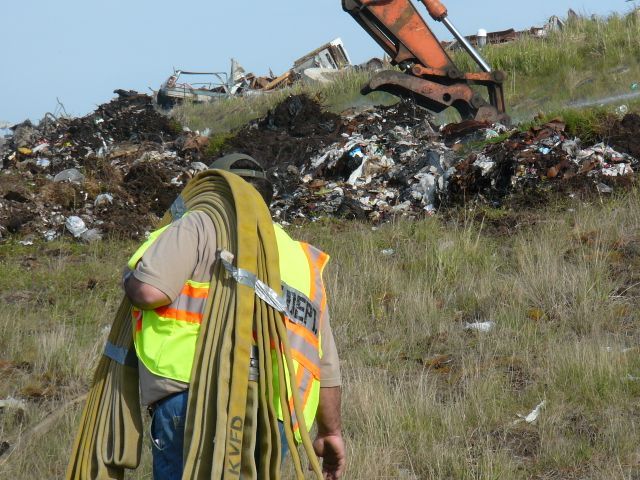 Photos by Carl Sammartino
---
Back to the Kotzebue Volunteer Fire Department Main Page
Posted July 11, 2007

Pictures uploaded at standard Browser quality, 72dpi.