---
Alaska Transportation Services (ATS) Fire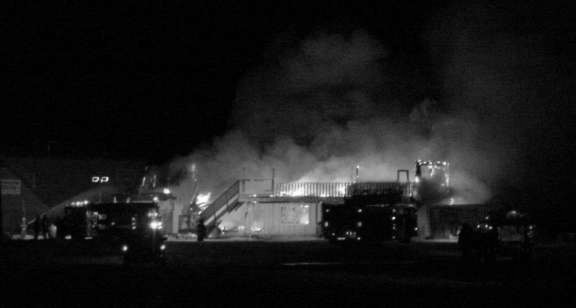 At 2:30 on February 1, 2003, a fire was reported at ATS. Both the Kotzebue Volunteer
Fire Department and the Department of Transportation Fire Department responded.
The fire burned for 3 hours or more.

The following selection of photographs were taken from the perspective of the driveway and from the lagoon.

The temperature that morning was at
or near -20F and at this time of year there was no light until well into the morning.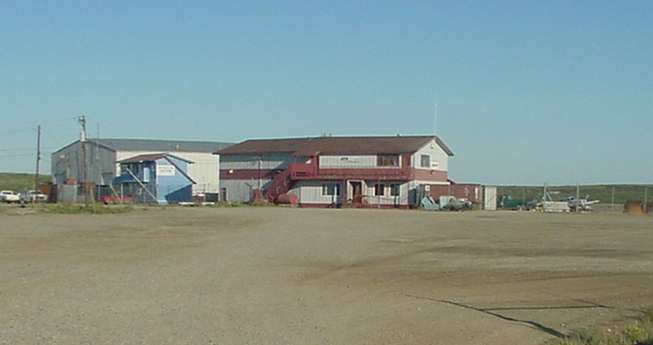 Photo of building taken Summer 2002

The Following were taken about 3:20am: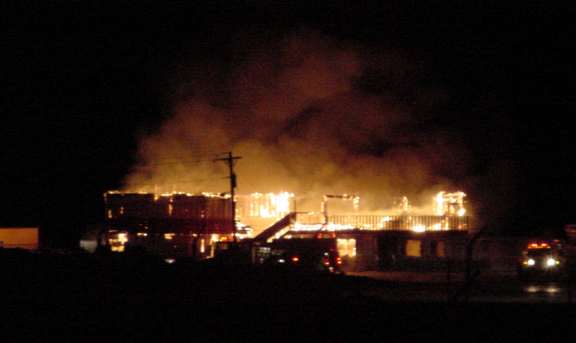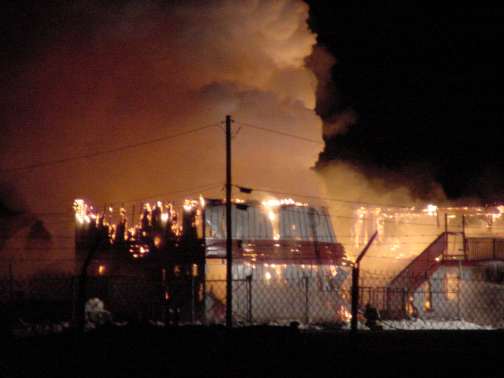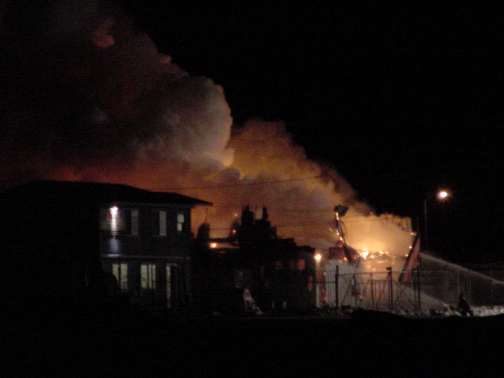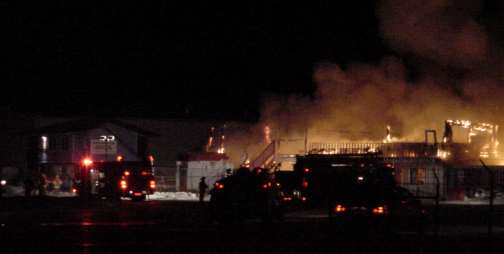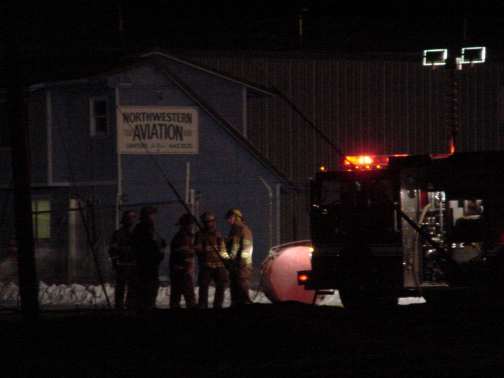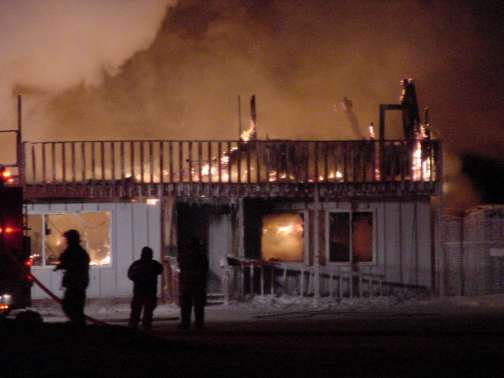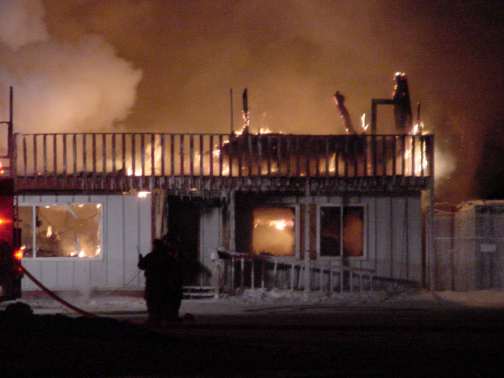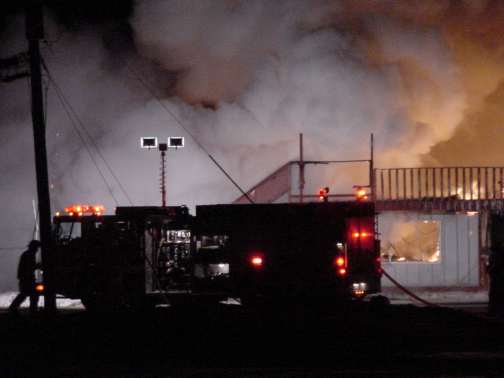 The Following photos are 12 hours later about 4:45pm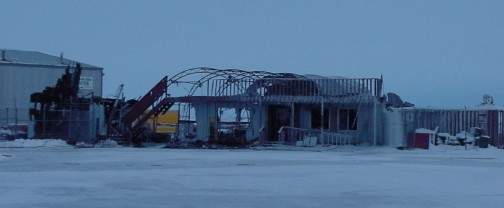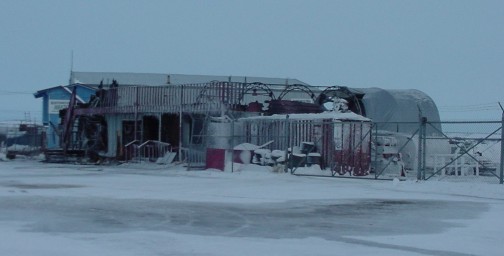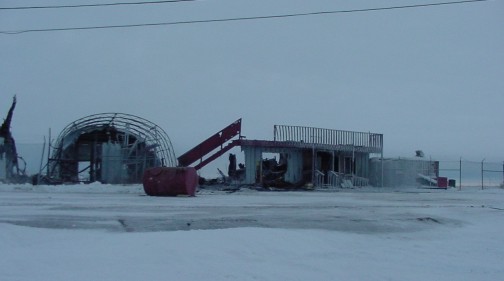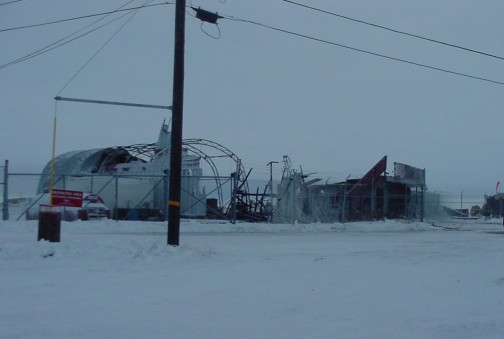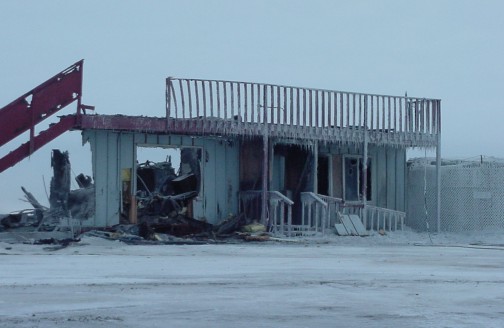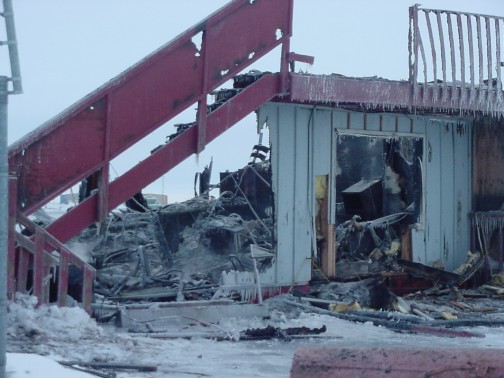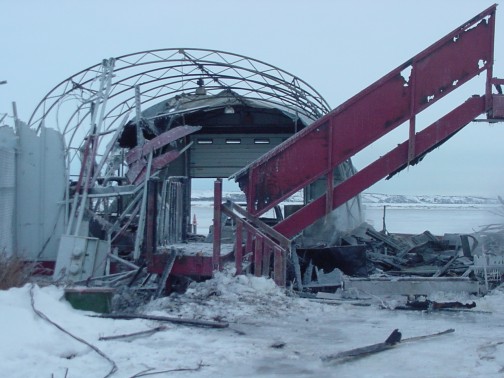 May 23, 2003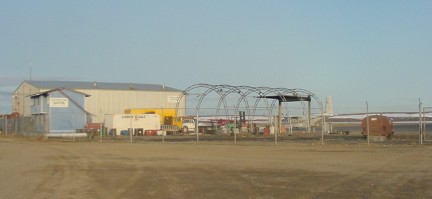 All photos by Donovan Khevron Goertz
---
Back to the Kotzebue Volunteer Fire Department Main Page
Posted February 1, 2003

Pictures uploaded at standard Browser quality, 72dpi. Originals shot at a larger format with a Sony Mavica Digital camera.