---
Fire at 184B Third Avenue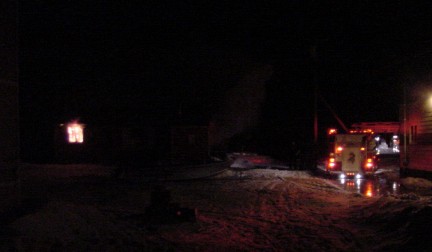 At 2:34 on April 23, 2003, a fire was reported at 184B, behind the Borough building. Both the Kotzebue Volunteer
Fire Department and the Department of Transportation Fire Department also responded.

The following selection of photographs were taken from the perspective of the driveway from Lagoon Street.

The Following were taken about 2:40am: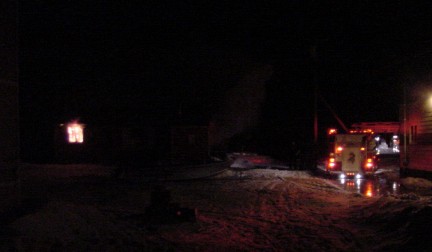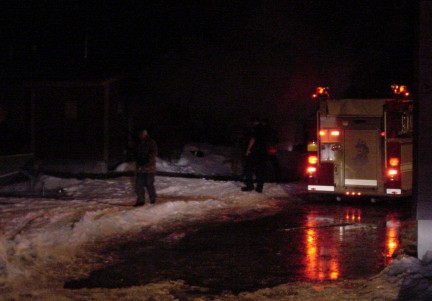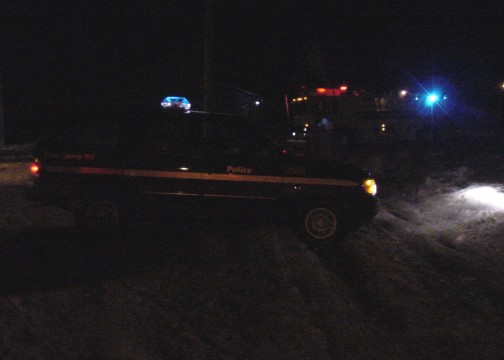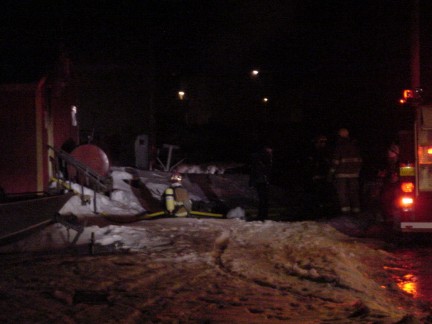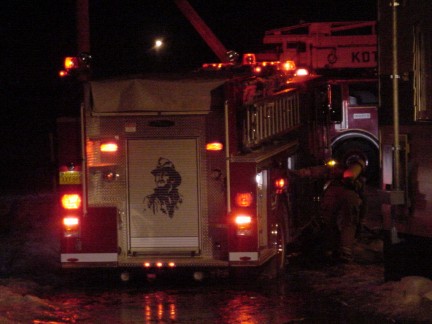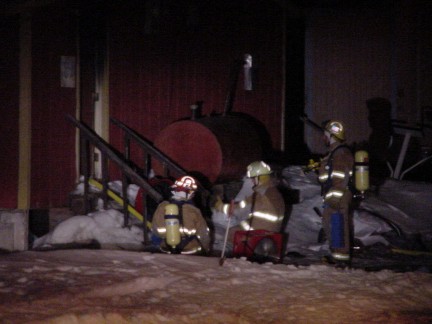 All photos by Donovan Khevron Goertz
---
Back to the Kotzebue Volunteer Fire Department Main Page
Posted April 25, 2003

Pictures uploaded at standard Browser quality, 72dpi. Originals shot at a larger format with a Sony Mavica Digital camera.