---
Truck Fire behind NANA shop corner of Third and Mission.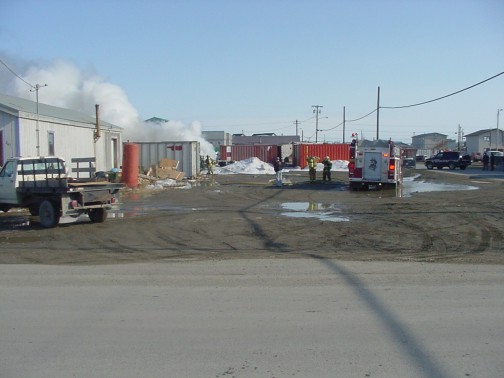 A fire was reported April 21st, 2004 in an abandoned or parked truck. The Kotzebue Volunteer
Fire Department responded.

The following selection of photographs were taken from the perspective of City Hall.

The following were taken about 5:50pm: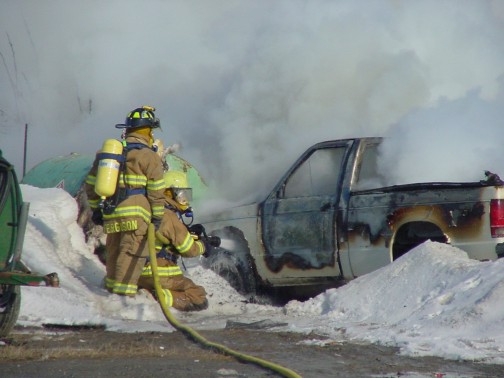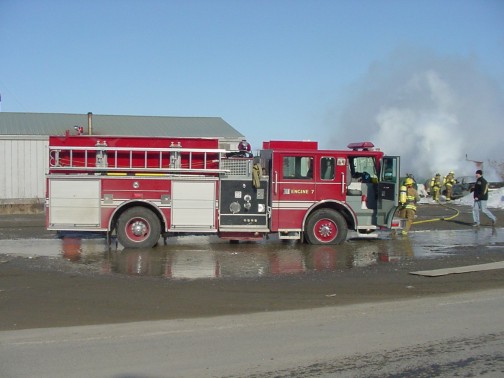 The following were taken the next day.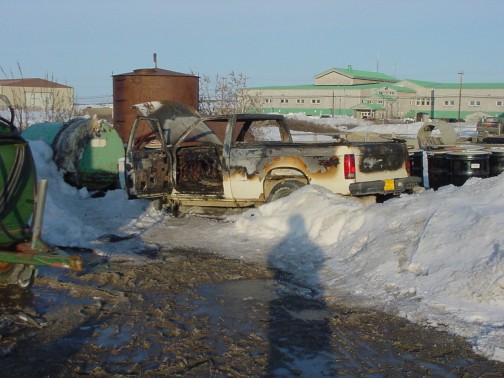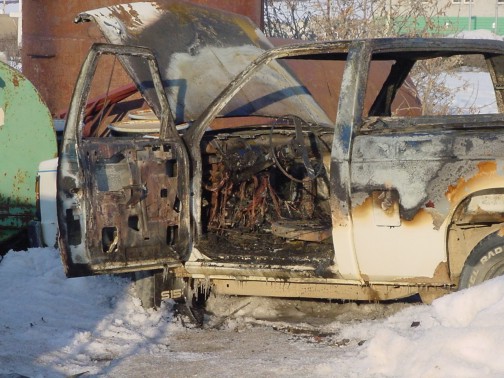 All photos by Donovan Khevron Goertz
---
Back to the Kotzebue Volunteer Fire Department Main Page
Posted April 25, 2004

Pictures uploaded at standard Browser quality, 72dpi. Originals shot at a larger format with a Sony Mavica Digital camera.